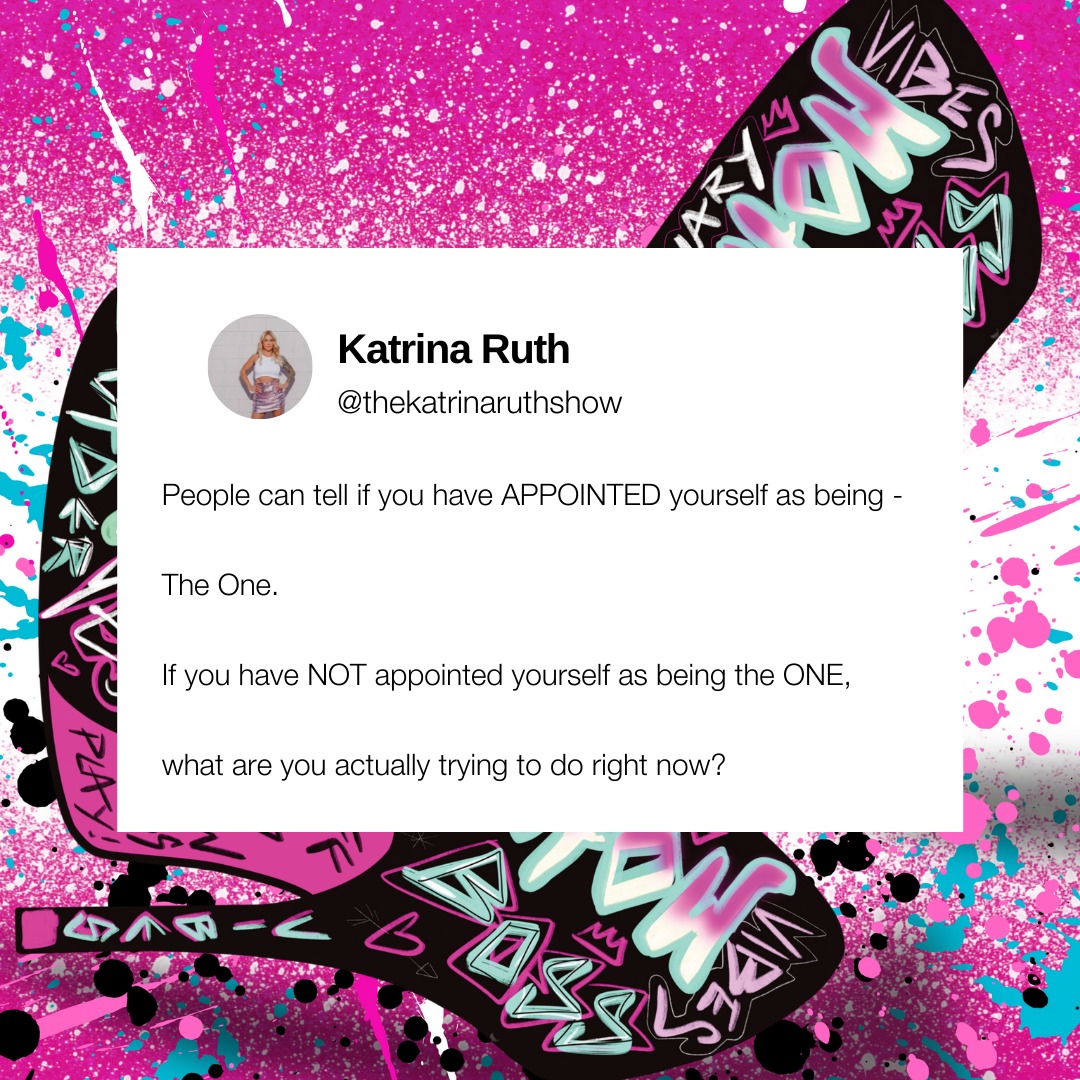 Whether or not you like it or realise it, every move you make right now is telling the world who you are.
People can tell – and this is true whether or not you say it aloud –
If you think you're not good enough to be standing there, or sharing
If you consider yourself always behind
If you wish you were more like somebody who is not you
If you see yourself as being a winner, or … not
If you BACK what you are doing, and your right to do it
If you are truly in your truth, or are as flaky as Grandma's deep crust cherry pie and continually chopping and changing what you supposedly believe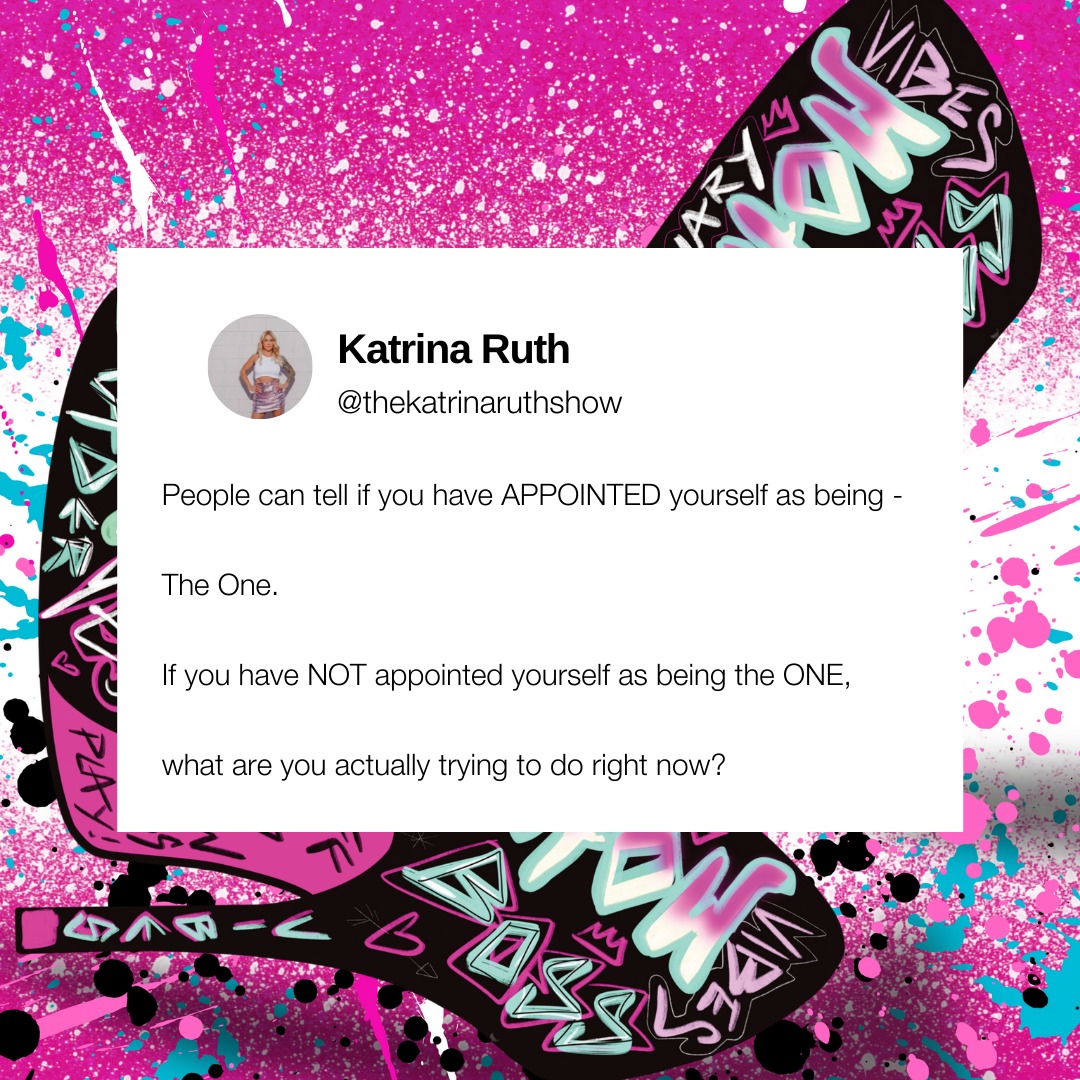 People can tell, in short, if you have APPOINTED yourself as being –
The One.
Now here's a wake up call you just might need this morning:
If you have NOT appointed yourself as being the ONE,
what are you actually trying to do right now?
Build a business, a brand, a movement which changes peoples lives and makes a very nice living for you by … half-assing what's inside of you? By being lukewarm? By serving up a greyscale version of you?
It's time to shake off the bullshit.
Yes, you are human, and you will continue to have doubts. Uncertainties. Worries. Wonderments about whether you really dare!
AND THEN YOU MUST GO FORTH AND REALLY DARE.
You don't have to FEEL it,
in order to CHOOSE it.
You don't need proof or evidence from anyone who is NOT you,
in order to be you.
And you sure as shit don't need to WORK TOWARDS ONE DAY BEING,
what your soul is already fully appointed as.
Wake up.
The 'and then she just did' version.
We're waiting.