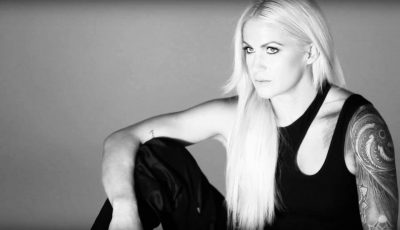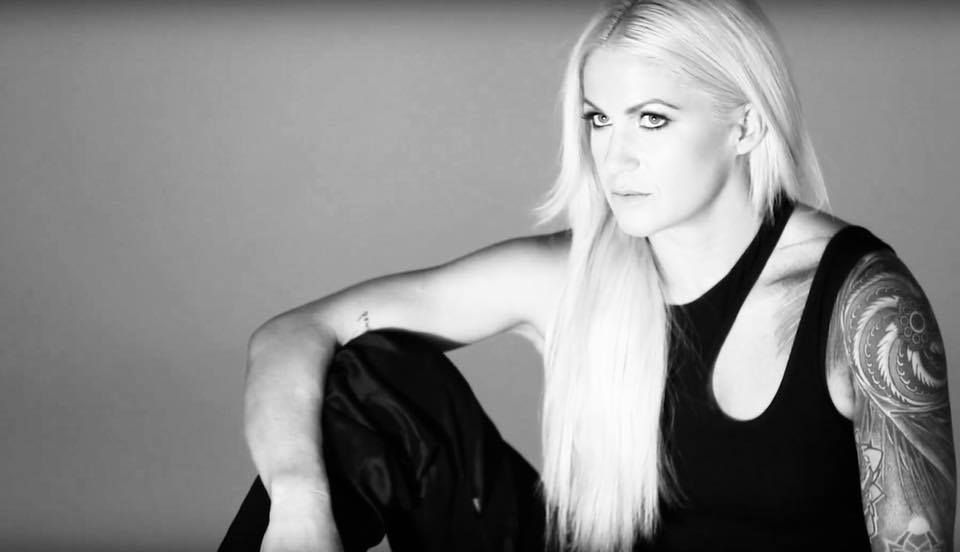 If you think that doing the WORK, the real work, which is of course and can only be the INNER work, the journaling, the going within, the connecting, to higher source and soul, is just about writing down your goals, or about 'manifesting', or about clearing your head or something, you're missing the main point.
The primary reason your inner work MUST be a daily practice, is to keep you connected to the truth, and to assist you to remain strong enough to resist the temptation, the seductive lure, of the devil outside of you.
That the pathway to fame, or fortune, or glory, or even just HAPPINESS, is one that can only be found by happening across the right process, or plan, or how.
"How do I get rich?"
"How do I build my following?"
"How do I have more people like me, love me, want me?!"
"How do I get HOT?"
"How do I get LOVED?"
"How do I live my DESTINY?"
"How do I JUST get to that next level, that extra piece of income, or validation, or so-called security?"
When you're not connecting DAILY to your highest self, your soul, your deep intuitive wisdom, then what HAPPENS, is you fall prey to every idea, every one, and every thing, on the internet, or indeed anywhere.
Telling you –
Whispering to you –
SEDUCING you, with the idea that –
There is a magic bullet solution.
Or a right way that you gotta figure out.
Or that if you would just do it like THIS person, or THAT person.
"Maybe I need to improve my YouTube"
"Maybe I need to be more strict with my selling"
"Maybe I need a more organised funnel"
"Maybe I need to do a course to grow my Instagram following"
"Maybe I need to get on more interviews"
"Maybe I need better headshots, or to finally fix up my website; that's it!"
And if you're not careful –
You will literally give your LIFE, looking for this missing link.

When the whole damn time the missing link was YOU. You, claiming what is rightfully yours. Deciding FUCK the how. It's just going to happen. BECAUSE I DECIDED. And then you CREATE it, in your mind, that's how it works.
Your INNER work practice is what keeps you strong, keeps you in check, keeps you connected to where success COMES from.
I'm as bad as anybody, even after all these years and all that I HAVE created, at being pulled into ideas that if I 'just did this one thing' …
I can let it distract me
Take my time, and my team's
Even consume me!
When I'm not being honest with myself in my inner practice.
And then I go back within, I take the time to go ALL the way in, and I ask, today for example, a question, like this:
"Intuition, what do you have to say to me today?
What am I to focus on, for fame, for impacting the millions I know I came here to impact, and also for stepping deeper into true love?"
Is there anything I need to do …?"
Invariably, the answer does NOT fucking come back with 'do an Instagram course', or 'be on more podcasts', or 'clean up your YouTube', or indeed do ANYTHING, relevant to business, or money, or love. #shocker
Invariably, the answer comes back the only way I always knew it WOULD.
"Stay the course. Keep showing up. Do as your soul SAYS"
Yes. It can be infuriating at times. But actually –
Deeply reassuring.
There is nothing I need to do –
I already knew this …
But when I don't connect FULLY, the many many seductions from NOT in and of me pull me, draw at me, cajole me, tempt me, and SWAY ME FROM MY PATH.
I become LESS of me –
As I seek to follow commands from OUTSIDE of me.
And if I were to continue to do that, I know full well I would NEVER reach what's in me.
It will happen, the same way it ALWAYS happens. Because I ignore EVERYTHING from outside of me, and I BACK MYSELF IN BEING FULLY ME, and in claiming, on repeat, THROUGH said inner work, that it is 'done'.
I look back –
And I remind myself that everything. EVERYTHING I have ever achieved has been because I DECIDED for it to, and I locked it in.
THAT'S THE WHOLE STORY.
Even though with EACH thing, I first wasted however fucking long trying to find the right way to do it, or to get there. Until I eventually cracked it and just decided it had to BE.
AND SO IT WAS.
OF COURSE.
THERE'S NO OTHER WAY.
YOU KNOW THIS.
There is not a single.fucking.thing. which has come about because of finding the right STRATEGY, figuring out the 'how', following a system. That's not how it works. You KNOW this.
The answer is to DECIDE. To decide to CLAIM YOUR RIGHTFUL PLACE NOW. To decide that YES, what you feel inside of you is real. To decide that it GETS TO HAPPEN BECAUSE IT'S MEANT TO, and the only thing you need to DO, is be BRAVE enough to be guided by what's inside, and then to show up for your content, your art, your soul, or whatever the damn thing IS.
But you can't and WON'T be brave enough, you won't be EQUIPPED to be, if you don't take the damn time each day to connect INTO this truth.
The path of seduction is slippery, it's insidious, you won't notice it.

You'll console yourself with ideas that you're doing shit, so you must be getting somewhere.
And maybe you'll even spend a lot of money learning from people who tell you The Things to Do to Achieve The Things.
But let's get fucking real – 
The whole entire time – 
There's a sinking in your stomach – 
Fear gripping you – 
Anxiety rising – 
All things you do not FEEL, when you're following FLOW, and SOUL, and doing what you are MEANT to damn well be doing.
Look back to the times when it's just WORKED –
Where magic HAPPENED –
Where it rained from the SKIES –
And you just KNEW.
It was BECAUSE YOU SAID FUCK.THIS.SHIT.
Fuck the HOW.
I don't CARE.
And you let go of anything except for that this is what will BE.
QUIT PRETENDING YOU DON'T KNOW.
Quit being SEDUCED, by the devil outside.
If you ASK it, your higher self will tell you EVERYTHING.
Intuition, what do you have to say to me today?
"Well, how about this – 
There's no point going around looking for a magic bullet fucking solution – 
If you refuse to believe in magic"
Don't forget –
Life is Now. Press Play.
Kat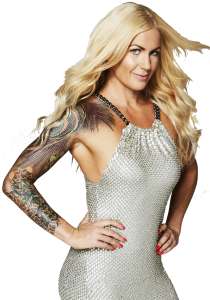 PS
Ready to believe in magic, and ALLOW it to become ALL of you?
EMPRESS: Claim Your Rightful Place, NOW.
4 Weeks 1:1 With Katrina Ruth, For Women Unapologetically Born for More.
*** Begins June 25; 20 Places Only; Selling Fast! ***
This is what is missing:
You –
You're a Queen, a leader, a badass, we KNOW this, you were born for it and it shines out of every pore of you, but more than that, you're a motherfucking EMPRESS, gorgeous, you've ALWAYS known this, and let's get real now:
(it might sting a little)
This whole LITTLE game you're playing, of "I'm a COACH, and I teach this, or that, or the other thing, join my program, sign up for my stuff, I'll teach you HOW, and show you the process and how I can HELP you?"
Well –
It was never going to cut it, WAS it now?
Nope!
THIS IS NOT NEW INFORMATION FOR YOU.
You look around –
At all the things –
You tell yourself you have to do each day –
The way you think you gotta show up, sell, prove your worth, get people to want to LEARN from you, and therefore pay you, and what you don't SEE is that the reason you were always meant to be PAID –
Damn highly, I might add!
– is for people to be in your presence.
To soak up the ENERGY and the ESSENCE of you.
To be lifted up and elevated to where THEY need to be, and into the action which automatically just goes with it, because of the way that YOU show up and shine.
This has nothing to do with what you teach.
It's NOT a fucking strategy.
And you can break down the components of it all you like, but REALLY it's a vibration thang.
You've either got it.
Or you don't.
And you, well you have always HAD it, haven't you? You've always been that person who shines so.fucking.bright, who sees the world in a particular way in which others do NOT, who has lived their LIFE in a certain way in which others do not, who has quite literally TRAINED for this shit.
Since you were a young girl –
Since as far back as you can remember –
No need to pretend otherwise – !
You KNEW you were born for more.
You looked around …
As though in a daze …
Not quite understanding what everybody else was ON about, or why they cared so much …
And just kinda sorta ALWAYS fucking realising –
Well.
This is not where I am going to be ANYWAY.
These are not my people …
This is not my path …
This is not the world I will OPERATE in!
It's as though your soul knew, since before time even began, that you came from different stock.
You were born into the wrong world, you had to spend time there for perhaps learning, or growth, or just the gathering of PATIENCE, but it was always clear that one day?
just as with an orphan –
who dreams she is really born of royalty –
Your real life would come for you.
What you didn't realise, what you were perhaps never told (and why would you be, because who would TELL you back then, or even KNOW?), what you must now take OWNERSHIP of, is that the life you've been waiting for this whole time, and the you who you've always known you must step into, it was NEVER GOING TO COME FOR YOU AT ALL.
It was always that YOU had to step up for IT.
And now here we are –
You show up online –
Every day 'doing the do'
Valiantly seeking to demonstrate why YOU are better coach, or even, the best – !
When actually you are NOT A FUCKING COACH AT ALL, and quite frankly the whole thing faintly SICKENS you, because when all is said and done and IF you dare to admit it –
You're just so much more than that.
That's all.
It's always been the way.
That's all.
You just didn't know you had to own it.
Is all.
And now, well NOW –
You wonder why you struggle to break that next income level
You wonder why so many of the things you set out to do exhaust you, and you either don't DO them (and continually beat up on yourself for it), or you do them and you RESENT EVERY FUCKING SECOND OF IT
You wonder what is WRONG with you
Why you can't just get your shit DONE
Why you don't seem to think or FEEL like the other coaches
And why it doesn't feel like FLOW yet when wasn't the whole damn POINT supposed to that you just get to wake up each day –
Follow your heart –
Create your art –
Do what you can't NOT?!
And you know –
Yes actually.
IT MOTHERFUCKING WAS.
So why does it feel so NOT that yet, why is it that even when you're CLAIMING flow and ease the truth is there's this constant fucking NIGGLE there, this missing piece, this emptiness, this frustration, this WON'T YOU ALL JUST FUCK OFF AND LEAVE ME ALONE energy?!
Isn't it obvious?
Don't you see?
Haven't you ALWAYS FUCKING KNOWN?
You're not a coach.
You're not an 'online business owner'.
You're not even ACTUALLY an entrepreneur, not if there's a full stop after it, anyhow.
You can do all these things.
Be all these things.
And indeed always WILL, howEVER –
What you are, who you are, how it's always BEEN, and why the whole damn thing is NOT in fact flowing as you know it should and COULD, is because you?
Are an EMPRESS baby.
Born for more.
Born for exceptional.
Born for EXTRAORDINARY.
And not of this world.
And you tell yourself –
How outrageous it is, to think so HIGHLY of you, to expect so much, to feel that REALLY if the world were at rights with itself YOU WOULD BE IN CHARGE, to know that you know that you know that people REALLY need to shut the fuck up and LISTEN to you, and that actually you should ALWAYS and ONLY get to do what you want –
Have what you want –
With the click of your fingers, and the blink of your eyes, and TOTALLY as you imagined it, and that while we're on it people SHOULD pay just to be in your presence –
You tell yourself it's TOO MUCH AND CRAZY –
But in actual fact
you know
and you've always known
she says –
with a shrug of her shoulders, and a 'what do you want me to do about it' look –
this is just how it IS …
Which I suppose begs the question –
When in actual fact do you imagine you might like to start owning the fact that THIS IS JUST HOW IT IS?
Question:
How about right fucking now?
EMPRESS
Claim Your Rightful Place, NOW.
4 Weeks 1:1 with Katrina Ruth, for Women UNAPOLOGETICALLY Born for More
Empress ENERGY AND VIBRATION
Empress EXPECTATIONS AND DEMANDS
Empress ENVIRONMENT, EVERY BIT OF IT
Empress EMPIRE, THE WHOLE SHEBANG
Empress MOTHERFUCKING EVERYTHING – THE WAY IT WAS ALWAYS SUPPOSED TO BE
It's time to stop playing so coy –
Pretending you want for so little –
And telling yourself a STORY –
That you're here to build a business online, make some money, be one of the fucking PACK, when the only truth is ALWAYS –
You were born to run the world.
EMPRESS initiation has begun –
Your rightful place is waiting –
This is 1:1 with me the likes of which has NEVER been done before, or even, heard of
It will take your breath away
It will shake you to your core
It will cause you to question EVERYTHING you're doing right now
And it will show you
UNAPOLOGETICALLY
Why you feel SO DAMN EMPTY INSIDE
When you're supposedly DOING everything you're meant to be doing
How can you feel
what you're mean to feel
and what it was always supposed to BE about
when you haven't even actually begun
on the life you really came here to build
There is a reason you feel like so much is missing, and here is what it is –
The thing you've been missing?
Is being the real fucking you.
EMPRESS gorgeous.
Me and you.
CLAIMING your rightful place, and everything which goes with it.
When?
LIFE IS NOW.
Message me to learn how to get in, and for all that this is about.