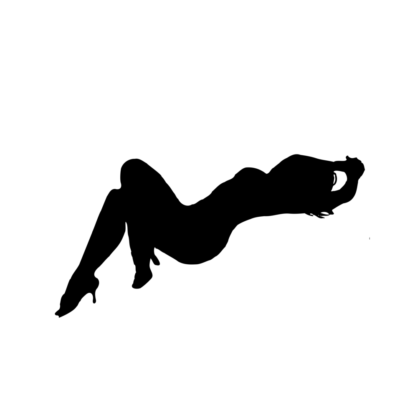 Enough with the pretending, the hiding, the playing it coy, ladies let's get REAL up in here about who we are, what we want, what we NEED, and what we respond to.
You think I'm talking in metaphors? NO.
DRIVEN WOMEN.
NEED SEX.
A LOT of it.
And a very very certain kind of it.
Think of it like a stereotypical male sex drive, but on a very hot, very ambitious, very will not say NO (to business, to life, to ANYTHING that turns her on) sort of woman.
I'm going to say with ABSOLUTE CERTAINTY that if a woman is highly creative, highly switched on, a badass go-getter then she ALSO wants to have it all in the bedroom, but here is the TRUTH:
She wants to be dominated.
Taken.
Pinned down.
COMMANDED.
To different levels, sure, depending upon the woman, but make no mistake:
A driven woman who is used to controlling and commanding EVERYTHING in her life wants to BE controlled and made to LOSE control, by her man.
A man who can't provide this, will not last, plain and simple, because here is ANOTHER truth about driven women:
We ALWAYS get what we want.
True?
True 🙂
And here is something else:
If you're not letting loose in THIS area, I can absofuckinglutely guarantee you that you're not letting loose in BUSINESS, either.
Your creativity is stilted.
MONEY won't flow to you easily.
You're blocked the fuck up.
You need to get unthefuckblocked.
Which is to say fucked, properly, now.
Let's stop making this such a taboo subject.
Let's stop pretending that getting TURNED ON is a bad thing, or something just for men or BAD women.
Embrace who you are, ladies, enough with the SUPPRESSION!
Share if you agree … and if you dare!!
Don't forget –
Life is Now. Press Play.
Kat x

PS
Rich Hot Empire is open for January intake gorgeous! Oh my GOD, I am excited!
This is my most transformative 1:1 work EVER … changing the business, lives, and money flow of revolutionary leaders like you since 2016!
20 places.
6 weeks.
1:1 with me.
ALL in to grow your perfect cult tribe
Create and launch your NEXT level low-high end empire
and set up multiple recurring income streams to take you too to multiple 7-figures and beyond, doing what I love!
6-week personalised intensive high level mastermind
Weekly group training and support; multi-media training: visual + audio
'Done for You' Templates and Step-by-Step Worksheets
Personalised 1:1 coaching included, plus DAILY unlimited 1:1 access
My personal hand on your business success
Weekly group coaching call and hotseat with my other private clients
24/7 mastermind forum, networking and support
Very limited spaces
Results guaranteed
Not for everyone 😉
We gonna get more moving and RECEIVED for you in 6 weeks than what you have in the past 1 or 2 years, and that is FACTS. Don't be scared; you know you want it!
How to know if this is for you, working with me at this level, and going ALL in to kick the ass of 2020 before it's even started??
Your soul already told ya 😉
Rich Hot Empire:
Work With Me for 6-Weeks Personally to Grow Your Perfect Cult Tribe, Create and Launch Your Low-High End EMPIRE, and Set Up Multiple Recurring Income Streams to Take You to Multiple 7-Figures and Beyond, Doing What You Love!
20 places (first few sign ups nab extra cool bonuses, don't wait to message me!)
Starts late January.
Application open now via PM.
Not for the faint-hearted.
100-fucking-percent for those who were born for more –
and are ready to get in and do the damn work to create it.
It's time