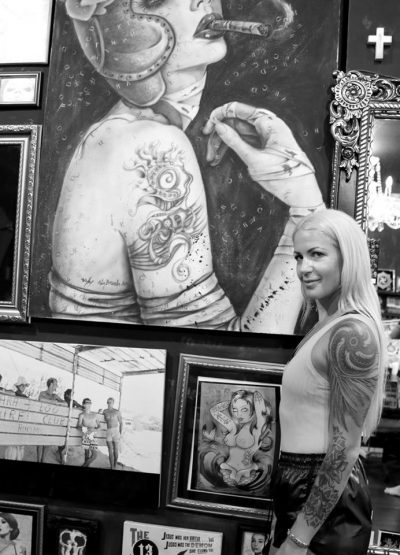 Success Mindset
THIS IS WHAT'S MISSING, AND WHY YOU CAN'T RELAX INTO SUPERFLOW
I know you're working so damn hard, and you wonder what you're doing wrong, what's missing, why you're not there yet and why it's not WORKING exactly as you thought it should be by now, and also –
Why you have that slight constant feeling of unease, you can't seem to quite settle, relax, you're restless, something …
Something.
Something you can't quite put your finger on.
Something you're not sure of.
Something which, you're quite certain, if you could JUST figure out, you'd, well –
You'd be able to fucking relax, enjoy your life, and be in SUPERFLOW baby, yeah!
Well, good news:
I have the answer for ya! I know EVERYTHING, actually, about EVERYTHING, as well as NOTHING about ANYTHING, but mostly I know EVERYTHING, so I can definitely tell you what's missing!
Wanna know a secret? So do you. But more on that in a moment 
First off, let's just take a moment to honour the fact that you are INDEED doing the work.
I KNOW you're doing the work … ALL the damn work, and then some girl.
I see you showing up.
I see you messaging your heart out.
I see your HUSTLE.
I see your blood.
I see your sweat.
I see your tears, and I am right there WITH you; the me of only a few short years back on my journey feels your pain and frustration and WHY am I not breaking THROUGH.
So, real quick now, I just wanna tell you:
IT'S GOING TO HAPPEN.
It WILL pay off.
It is ALL fucking worth it.
ALL you need to know?
1) Do you believe you WILL make it and it's DONE; big picture – do you have faith in that, at your core?
(The answer, of course, is YES, or else you wouldn't be here)
2) Can you show up and press play for your life TODAY?
(The answer, always, is YES)
So! That's all you need to know, and do.
JUST SHOW UP FOR TODAY. Not even that, actually! Just show up for this MOMENT.
Man, those years felt endless for me. It was SO painstaking, and relentless. But somehow, I just kept on pressing on. I stayed the course. I KNEW I would get to where I was making millions of dollars each year ON MY TERMS and impacting in the way. I was BORN to, living and creating and doing biz AND me from pure flow.
I knew that all I had to do was just.keep.going, and that success was inevitable!
And?
I was right.
But here is what a BIG part of it was.
There were so many parts of it!
Freaking focus, and discipline, and relentless manifestation, and doing the WORK, and detachment and surrender, oh God, the surrender!
All of this daily! Just to name a few things 
But the biggest missing link …
The greatest one of all …
The thing I just SO wish I had have somehow been able to 'get' earlier …
It's one of those things which may kinda sorta ANNOY you, when I tell you …
Don't say I didn't warn ya!
Here it is:
be
there
now
The WHOLE fucking answer to getting EVERYTHING you want, ALL of it, is to
be
there
now
Want to be hot as fuck in your physical self, to love your body, be able to eat how you want in a way that FEELS good, workout just based on what also feels good, have never a 'should' or a 'have to' again?
Then figure the fuck out what THAT version of you would have going on right now already.
How would she think?
How would she feel?
How would she eat?
How WOULD she workout?
What sort of emotions and energies would she be bouncing around town with?
What else would she do, not do, lean into, or let go of?
The version of ME who is hot as fuck and owning that shit, being it with EASE and flow and ONLY high vibes, and also feels fucking amazing inside and out?
She listens to her body on what to eat. She trusts in herself to know what is the right move to make, literally, in the gym, or out, or just in life. She feels GOOD about herself. She is happy! She is bouncy! She loves and accepts herself regardless of whether the pounds are up, or down. She knows she can just DECIDE her physical outcomes, and it's done, but it sure as all get out doesn't have anything to do with her self WORTH.
When I decided to just BE THERE NOW, and be that version of me, I let go of decades of body shame, and a prison I'd created for myself.
I became the me who I was longing TO be, and then I practiced fucking being her until it took.
When it took on the inside, when the practice became automatic, and I didn't have to think about it, it BECAME TRUE IN THE SO-CALLED REAL WORLD TOO.
Of course the REAL real world is the one you see and design inside of you, which is kinda my point here yeah?
For so long, with MONEY, I was so desperate and sad and confused and frustrated and ashamed and ANGRY, that I just couldn't seem to get there.
I fought so hard!
I did the WORK!
I was RELENTLESS with my hustle!
IT
WASN'T
FAIR!
I just couldn't seem to crack it …
I asked ALL the questions …
But no matter how hard I tried, and REALLY I fucking tried, I was SO freaking scared. I lived in terror, of being somehow 'found out', found to be not good enough, not worthy. I lived in terror of people not LIKING me, or judging me. I lived in terror of one day really REALLY falling, to where I actually DID bottom out and not manage to pay stuff, rather than just the constant exhausting juggle and always being late.
And most of all I lived in terror of the idea that maybe I WASN'T born for it after all, maybe I would never be one of the ones flying high, and with ease.
One day … one day, I thought, I will be there.
IMAGINE HOW FREE I WILL FEEL, AND BE!
I'll dance through the meadow like Julie Fucking Andrews!
I'll get to just write and create and speak more, just what I WANT!
And no fucking way will I do a single 'nother sales call | webinar | hour long client call | painstakingly put together NOT hell yeah for ME offer or teaser or optin ETCETERA
But for now … WHAT DO I NEED TO DO TO GET THE DOLLARS IN THIS MONTH?!
It's funny to think about now, isn't it? I think that even if you're still caught up in the cycle I just spoke of, it looks FUNNY. It is GLARINGLY idiotic.
Of course the only way I could GET there, get HERE, was the same way you get to ANYTHING –
Soulmate clients rollin' on in
Money with ease and from flow
Booty and abs on point
Fuck yes LOVE and romance
Life of fun and adventure and more
ALL
THE 
THINGS
– you get there by being there.
PERIOD, THE END.
You figure the fuck OUT
The emotions
The energy of it
The beliefs you'd be embodying
The thoughts and feelings you'd be having on a day to day basis
The viBRATION of it baby!
And of course, you do the aligned ACTIONS you know you'd be doin' if you were there.
NOTHING MORE AND NOTHING LESS.
ALLLLLLLLLLLL of ALLLLLLLLLLL of it!
And then?
What's missing still?
What ELSE d'ya need to do, or worry about?
Freaking NOTHING, but that's a choice.
What we're TALKIKNG about is of course FAITH.
The entire converSATION is simply about faith.
If faith were ruling me –
Versus fear –
WHO WOULD I BE TODAY?
Be that person now.
The INNER bit.
And watch the world bow down before you.
If you think that you can't …
Or it's taking too long …
You don't want to have only the INNER shit going on for as long as is required until the outer bit shows up –
Then you'll never get there.
But also –
If you think you need the outer bit at all, in order to have ALL you desire –
You don't understand what 'there' actually is –
Nor that the ONLY possible way for the physical to show up is for the internal / invisible to be done
And perhaps that's the thing that's missing this whole time
You're looking at the wrong fucking there
Don't forget –
Life is Now. Press Play.
Kat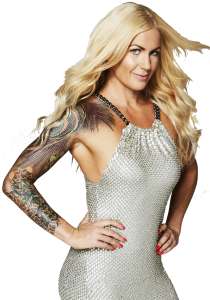 PS
My Inner Circle is open! 
 ✨
Ongoing 1:1 mentoring, unlimited access to me, PLUS access to the hottest and most badass mastermind in the world, for driven creators and entrepreneurs who just.want.more! And are willing to do what it takes to allow it 
Here's what badass Katie Henry has to say about being part of this hot as fuck group!
"JOY, LAUGHTER, LOVE….! ALL WHILE MAKING A FUCK TON OF MONEY – SO MUCH HELL YES!!'….
Not only are you my mentor but you're also a friend!
I am so blessed to surround myself with such high level phenomenal SOULS that are taking on the world and completely crushing it!!
The deep conversations I get to have with everyone brings me so much joy, laughter and love… all while doing the deep transformational work AND earning fuck tons of money!
I feel incredibly connected with you and everyone in the Inner Circle
SO MUCH HELL YES!!
You are so present and genuine and care about each and every one of us.
I am so grateful that I can reach out to you when things are going on in my life, my business, relationships, anything – I can reach out for support and you're always there.
Joining the Inner Circle was an 'of course, a MUST, no brainer' decision – of course I wanted to keep working with you.
I just can't stress enough how much you genuinely care about everyone you work with.
Everyone that works with you at a high level it becomes so more than just a mentorship, it becomes a close friendship.
You are fully there and present for us when you mentor and that's something that does not exist in a lot of people that are so high level like you are.
I am forever grateful for you and the community you've created-
SOUL SISTERS, MENTORS, COLLEAGUES AND FRIENDS!"
The Inner Circle gorgeous – is it time?!
Business should be flow based and FUN! And that's exactly how it's done around here.
I know I've said this before but sometime I feel like it's illegal to love what you do and who you get to do it with SO much AND build an Empire and make millions at the same time.
Are you the next badass to join my Inner Circle!?
If you've felt called to mentor with me at the ABSOLUTE highest level of 1:1, with unlimited access to me ongoing AND access not only to ALL my other online content, 3 insane AF in-person mastermind Inner Circle retreats a year, and a whole bunch more awesomness but also to the ENTIRE MASTERMIND OF MY BORN FOR IT CLIENTS?
My highest level 1:1 ongoing mentoring …
You and me
UNLIMITED time and space
Daily flow + conversation
Plus join the hottest and most badass mastermind in the WORLD for high-level driven creators and entrepreneurs NOT MADE FOR NORMAL, and become INSTANTLY connected with crazy-makers like you who are seriously CRUSHING it in money, biz, life
Our next Inner Circle retreat is coming up this July!
PS
My Advanced High-Level Manifestation Intensive is about to kick off, and I'd love to invite you in!
4 Weeks of Hardcore Alignment & Asskickery to Kick Fear to the Curb and Live Your Every Dream in 2019!
https://thekatrinaruthshow.com/highlevelmanifestation2019/
What this is about? You finally doing what you say you're going to do, basically! In business, of course. But also in life, and every part of who you are.
And it's time to stop.
Stop making it so damned HARD.
Stop letting your blocks, your inner barriers, your fear, the self-worth bullshit RULE you.
Stop running around like a chicken with its head cut off and no real direction!
And for the love of God stop telling yourself the answer is outside of you when it was always within!
Instead?
Well, isn't it obvious?
Say yes to you.