News
Want Daily Advice On What To Eat? Check Out My New FB Page!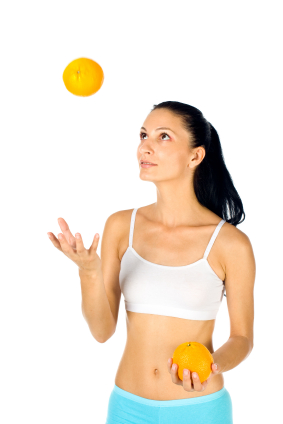 I write about nutrition a lot. What I believe is good to eat, great to eat, not so ideal to eat (if health and fat loss is your goal). Sometimes I even offer recipes or a rundown of what I eat on a typical day. But still I find that the most common question I get is something along the lines of the one I've highlighted in this email …
Hi Kat,

I must extend my thanks for your book. I have been deeply affected by this information. I was diagnosed with fibromyalgia 4 years ago and have gotten fat very quickly on not much at all. I have carried a lot of personal anger and frustration all this time. Since buying your book I have already changed my patterns in the last 2 weeks but am still frustrated a little. Gone organic … I have dropped the coffee … not doing sugar … gone off wheat…cut down the alcohol by half and changed it into organic wines instead…done the filtered water … changed to coco 70% … noticed a massive sleeping pattern change more than any other thing … it would help if you now gave us a food book …?
I can't tell you how grateful I am that you spent the time and passion
to do this so in those past moments when you may have wondered will I
ever get there and make a difference the certainly have for me.

Clare
So here's the thing. The very idea of beginning another book at the moment makes me want to hide my head under my pillow. I LOVE writing, and I do lots of it every day, but I need a break from a big project for a bit. And here's the other thing. Secrets of Lasting Weight Loss Revealed took me over 2 years. I'm guessing you don't really wanna wait that long for detailed advice on what to eat day to day?
I'll get to the point. I'd been searching for inspiration for a targeted Facebook page, and this is it. Here's the synopsis:
Busy? Stressed? No time and not quite sure what good health is anyway? Healthy Food For Busy People makes health and fat loss achievable with simple meal ideas and regular tricks and techniques for living a healthy life while constantly on the go.
I'll be posting photo snapshots of what I eat as well as all of the above. Look forward to your involvement!