News
What To Eat: A Peek Into My Food Journal
It's all very well reading the articles I put together for you about what you should eat, and how much of it you should scarf down each day but sometimes it just helps to see it all put together. And with that in mind – and given that last week wasn't the first time I've been asked exactly what I eat – I decided to give you a little sneak peek into my food habits for a day.
You'll know by now that I'm pretty big on a good breaky. In fact, I can't even remember the last time I ate a non-cooked breaky. It has to have been years ago.
Yesterday I had one of my quick'n'easy favorites – 2 organic eggs scrambled with goats feta, and served with organic mushies, spinach, a half avocado, and 4 slices of free-range organic ham. I cooked it all up (well not the avo) in a little coconut oil, and voila –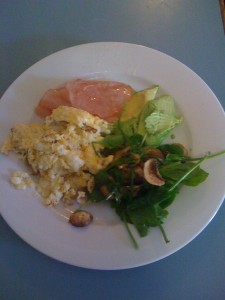 Breaky kept me going for a good 4 or so hours, but I kept any potential hunger at bay with some fresh seasonal cherries while I worked on my writing. This was a bit of an indulgence actually, I'm not a big fruit eater due to the high sugar levels, but they were just too good to resist.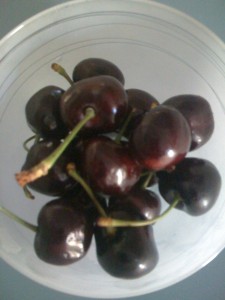 Lunchtime of course, saw me out and about in the gym, but fortunately I'd remembered to bring my food from home (I always prepare lunch from home, but sometimes forget it!), so I was all set. What I did forget to do was take a photo for you – hey, I was hungry! Anyway, here's a hint –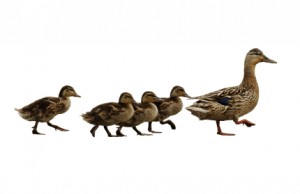 Yum yum. Oven cooked duck (I only had one small duck, not the whole family), with baby bocconcini, rocket, a few large green olives, and plenty of oil drizzled on top.
Dinner was a late one. I didn't get home until 9pm last night, but it wasn't hard to throw some water on to boil and quick-steam some celery and cauliflower with a little fresh coriander. I pan-fried 3 organic lamb chops in coconut oil, and served with some leftover avocado.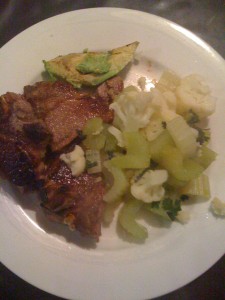 Not a bad day's eating, if I do say so myself! Of course, not every day is quite so 'clean', and I did forget to mention that organic decaf coffee in the morning. Hope this gives you some ideas for your own eating plans – and truly, it doesn't take long to eat this well. It's more the idea of cooking that seems overwhelming, most of the meals I prepare take 10 minutes or less. It would definitely take longer to go out for take-away.
Don't forget –
Life is Now. Press Play.
Kat x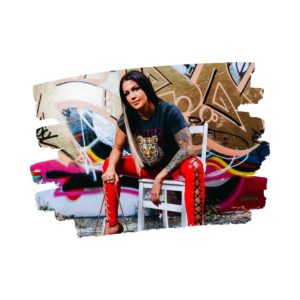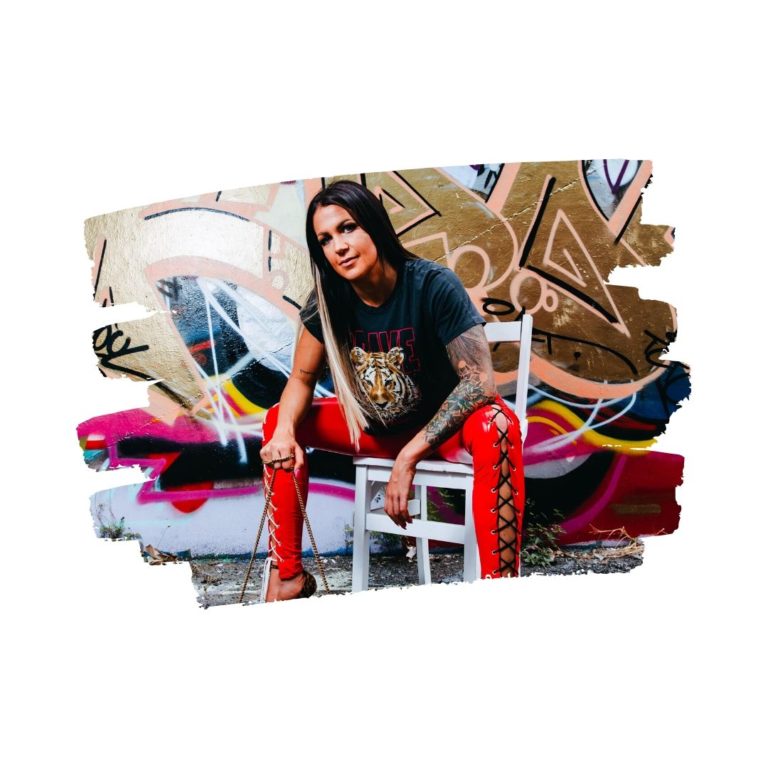 P.S.
Doors for The 100k Per Month Formula have re-opened for a very LIMITED time!
Don't miss out on the opportunity to be part of the The 100k Per Month Formula, jump in now and join while the course is running LIVE!
The 100K Per Month Formula is so much more than just what I know I'm here to teach, create, and share with you on the topic of achieving and surpassing consistent 100K months, all from soul of course, doing what you love, and just by being you.
I look around the dozens and dozens of revolutionary badasses who have said yes to soul in joining me and in just a matter of weeks, the shifts being made, the next level selves being stepped into, the MONEY claimed and created, is, well –
MIND-BLOWING to say the least.
I'm going to help you to easily identify the VERY few practical thingies you need to do to drop into a deeper level of creative flow and magic, and GET THE THINGS OUT INTO THE WORLD IN A WAY THAT GETS YOU PAID.
The 100k Per Month Formula is about the expansive energy of calling in, allowing, receiving and CHOOSING to be available now for whatever it is you know is available for YOU.
It might be the goal of 100K per month, it might be a completely different figure, whatever it is for YOU is what we'll be working on during our time together.
And, and a heads up – we're also gonna talk about the you still hide the TRUE wild power of your all that you ALL that you are.
Hmmm. So much more I am GOING to be saying to you about that!
So, yes.
The 100k Per Month Formula
10 modules + one extra (stealth!) one.
3 killer bonuses (including 2 entire new courses)
All new live course
YOU ALREADY KNOW IF YOU NEED TO BE HERE.
Join now and get immediate access to the 5 modules which have already dropped. Doors are open for three days only: https://thekatrinaruthshow.com/100kpermonthformula
You'll also receive access to ALL 100k Formula bonuses … plus join me live for the 2 Q&A hotseats!
In the end –
I got tired of trying to please everyone.
And I decided to just do me.
Publish my long posts.
Rant anytime I like.
Go off on ALL the tangents.
Let the ART control ME, not the other way around.
And when I did?
I made my millions.
Now go get yours.
Don't miss out on the opportunity to be part of the The 100k Per Month Formula, jump in now and join while the course is running LIVE!
This is far and away one of if not THE most rapidly transformative courses I have ever created!
3 days only!
Get your place today: https://thekatrinaruthshow.com/100kpermonthformula