What if you were to trust in money again? What if you were to trust that it will always be there for you, never forsake you, it wants to take care of you, and it just IS?
What if you were to trust that as surely as the sun will rise and fall, your financial abundance is taken care of, is stable, can be depended upon, has a homeostatic set point which can't be altered by your behaviours –
By upheaval or drama in your life –
By what you do or do not do, including how you show up or don't show up –
By whether or not you're worthy –
Do you worry anxiously that day won't begin again if your life or behaviour is all over the place? Do you get yourself all in a tizzy about maybe not being WORTHY of seeing sunlight? No?! Then why do you act this way towards money?
It's ONLY money, honey, it's available infinitely, it's everywhere, it's all around, it's NEVER-ending, it ain't goin' nowhere, it never WAS anywhere other than fully available, for you, right now, and here, but perhaps –
You just never knew this.
Never learned it.
Or else, quite simply –
Forgot.
Perhaps you've had it beaten into you almost since before time began that money is HARD to come by, it has to be earned hand over fist, or else it comes only at great cost, that you can 'get it' but you have to pay a price which maybe your soul doesn't wanna pay.
Or maybe you had some run-ins along the way –
Maybe you CAN remember a time when you didn't question that you were taken care of, nurtured, held, loved, WANTED, and that your needs would ALWAYS be met, your desires also, and then –
Something happened.
You 'screwed things up', or somebody, or perhaps life itself 'screwed you over'.
Or things just stopped working for you, you really did try and it just didn't WORK!
And maybe now you can see … if you stop and tune in, and ask … how that was actually growth you needed, learning that was required, it was a critical part of your journey for which you can be THANKFUL, and from that place allow yourself not only to release –
Heal –
(in an instant!)
But also RESET BACK TO WHAT YOUR SOUL HAS ALWAYS KNOWN. Back to what was always the ONLY core truth beneath all of the drama, the NOT having, the NOT allowing, and the story –
of HARD.
(You do know it's a story, right?! One YOU created, yeah?! For your benefit, no less! I DO hope you can own that it's all a story … because if not – how the heck do you expect to change it, re-write it, move ON from it?!)
And here is what your soul has always known:
IT'S AVAILABLE IN INFINITE SUPPLY EVERYWHERE, AND ALWAYS HAS BEEN.
IT JUST IS, IN THE SAME WAY THE SUN IS. IT IS NOT DEPENDANT UPON WHO YOU ARE OR WHAT YOU DO.
And as for what you need to DO … the only thing you need to worry yourself about DOING … what you SHOULD do, in order to access, receive, HAVE?
>> Whatever your damn soul tells you to do!
You wanna spend 4 hours messaging back and forth with a man? Do THAT then!
You wanna take half the damn day to get your workout on, sit in the steam room, muse on the meaning of life or simply stare at the hair on your legs? Do THAT then!
So long as it's what alignment to the NOW is directing.
Your only job,
EVER,
So for me, and those like me, I suspect including you, as far as being a messenger, a creator, a leader, a guide, if I 'show up', with my daily blog, livestreams, prolific content out the wazoo and ALWAYS selling –
That's because that is what my soul needs for ME.
If I don't do this shit I LOSE my shit!
Taking time off of writing, speaking, unleashing, is for me on a SOUL level as rare as taking time off from having sleep at night, going to the gym, or eating. On the EXTREMELY rare occasion I will skip those things … and it hardly EVER feels good!
So mostly – I do the damn things 'cause it's what feeds me.
The fact that it also results in MO-NEY is not because of my 'do'. It's because I'm being obedient to soul.
Are YOU?
I've had times, many times, when soul has NOT had me showing up around anything in particular and then money has come in out of nowhere, like magic, from soulmate peeps who just wanna give it to me.
Why?
Because I live my life in a certain way which is about submitting to soul, and yeah, that does also mean mostly a lot of 'showing up' for business … but the fact that my income never shifts dependant upon my actions and instead is dependant upon my DECISION and my energetic expectations – which in turn SECONDARILY impact my actions – says everything.
If you're putting your actions first,
ahead of energy, decisiveness, 'this is just how it has to be', and choice,
then you don't get it.
It works the other way.
IT WORKS THE OTHER WAY.
And ALIGNMENT is the ONLY true guiding force, or should be.
Alignment to the now. What is this moment right here for? GO DO THAT THEN.

But for this to work –
You do also have to let go. Of fear. And hurt. And conditioning. And pain. And you're GOING to have to trust again, aren't you?
In money.
In abundance.
In wealth.
In it all being your birthright.
And in you being safe with it, safe to lean into it, to let go, to be held.
Want to know the most beautiful thing of all?
Today I urge you –
Let go.
And make that choice.
Remember –
Life is Now. Press Play! 
Kat x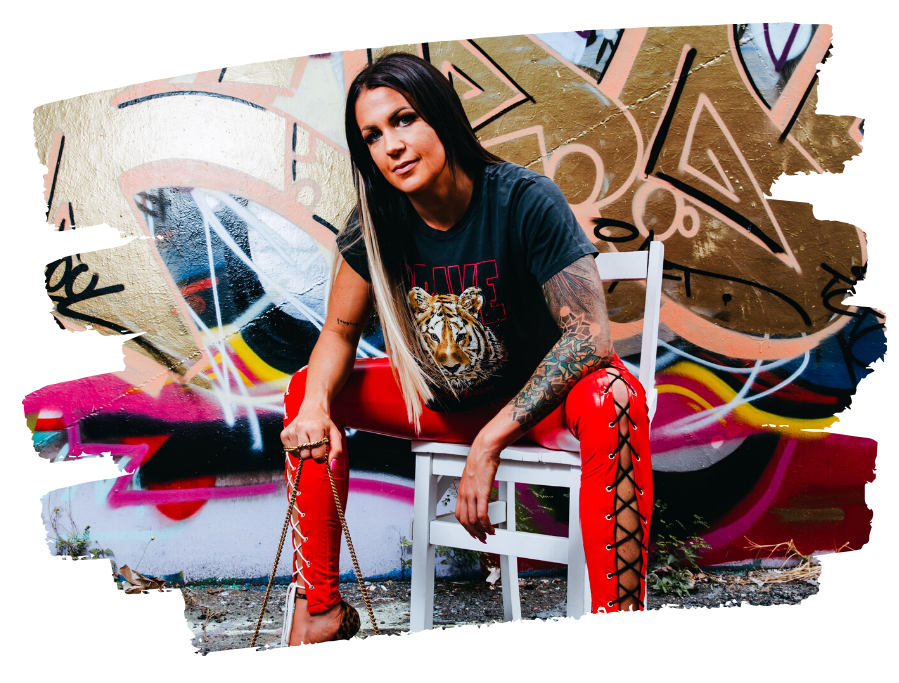 PS.
– dreamer. wanderer. soul led creator. One who was born for MORE.
I'm creating my new course, Big $ollar Energy, for the one who always knew she is here for millions,
to make it. To impact them. To create. And to LEAD.
Big $ollar Energy
The Money & Expansion Course for the Soul-Led Wanderer Who KNOWS It's Time to Go All in on HER,
and Let the Damn Receiving Take Care of Itself. The Way it Was Always Meant to Be.
Which means?
Identifying and releasing everything that gets to go, from the way you're thinking you need to do shit now, to the purposeless bits of the push or biz that it just don't need to be about, to the hidden junk in your psyche that gets to go.
>>> It's not about the do. The push. The win. When who you are when you only go within naturally PLACES you at the top,
but of the right fucking mountain.
The one that was always YOURS.
And then you finally WENT there.
Here's the thing, for us, about allowing an expanse of RECEIVING.
IT HAPPENS WHEN WE GO TO THE PLACE WHERE IT JUST IS.
And always was.
Class starts LIVE on Monday May 24, however early access + Big $ Energy vibes will open from Monday May 17 in our Telegram chat + join now bonuses are open already!
www.thekatrinaruthshow.com/bigdollarenergy
> it's time.