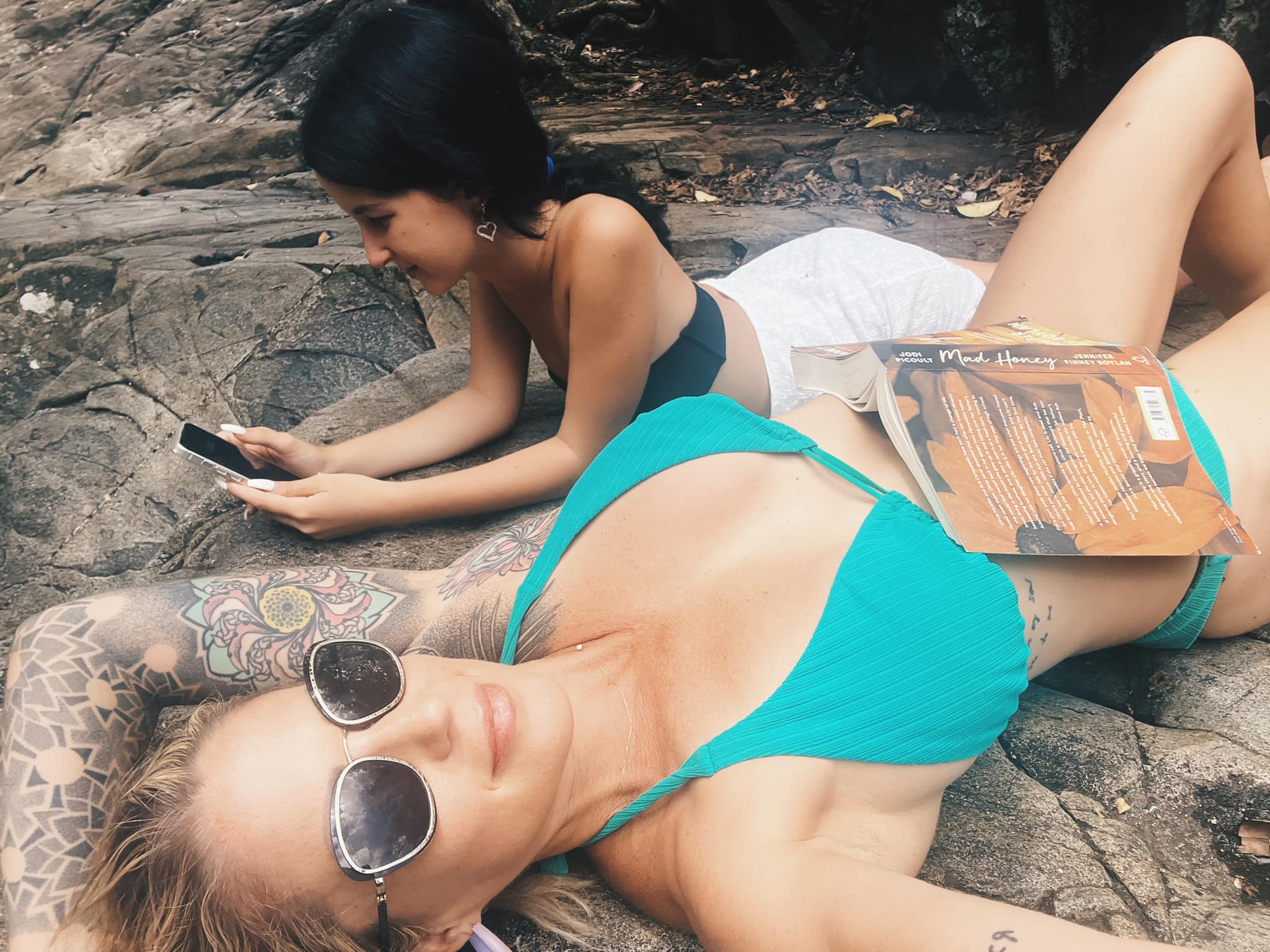 The way it is meant to be is ease, it is flow, it is effortlessness, and most of all it is you, dear one, solely but also WHOLLY being you.
Wholly – fully. Complete. Only. All in. FILLED UP TO THE TOP AND OVERFLOWING WITH YOU-ness.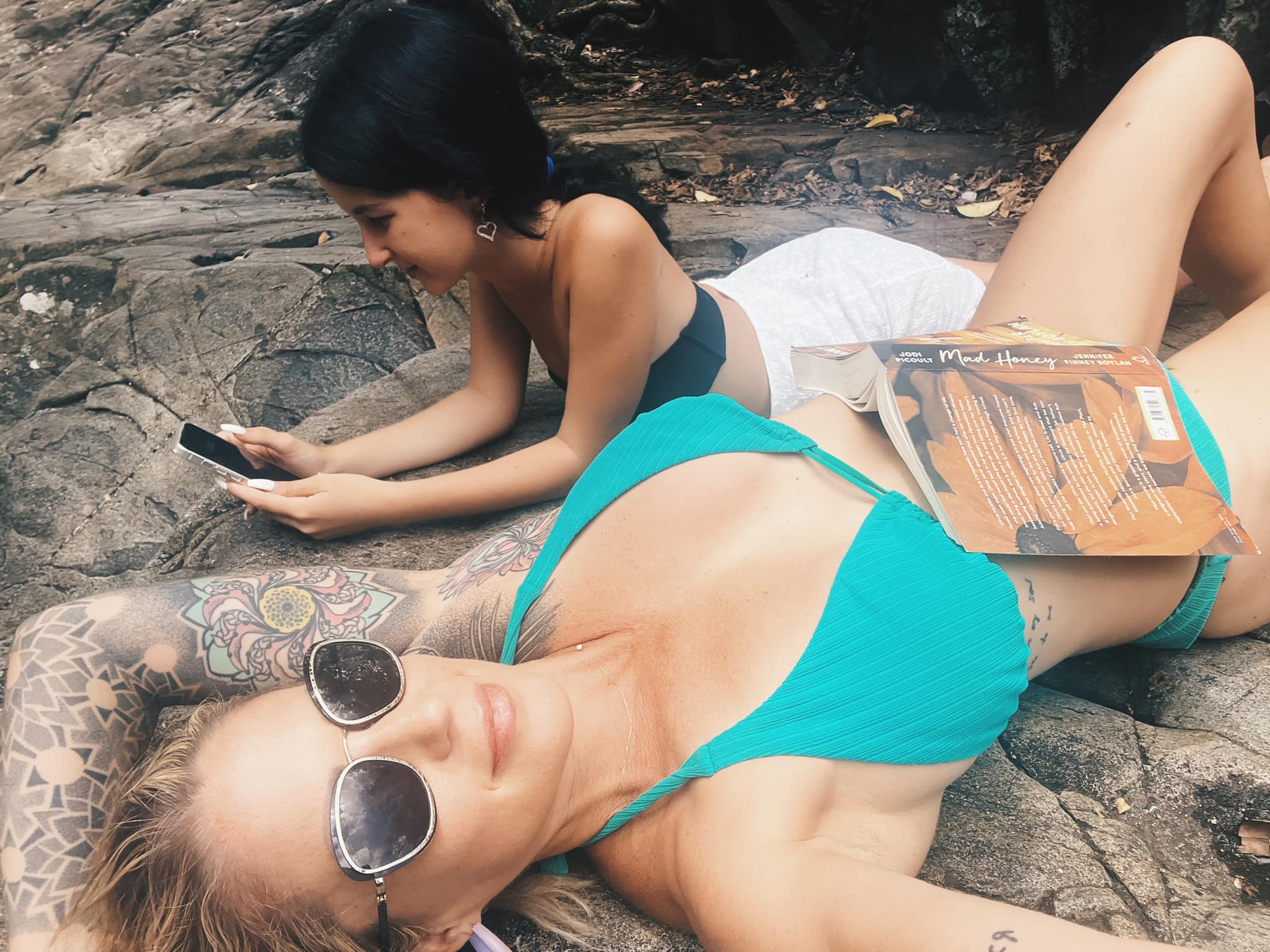 This does not, however, mean WORKING to be. FIGHTING to be. Pushing endlessly upHILL to be. And nor does it mean a way of being,
which is only ABOUT you. "I, I, I, I" is possibly one of the greatest sinkholes you may ALREADY be falling eternally through, in your quest to grow more, know more, build more, and show more.
I WANT, I WILL, I AM –
all powerful.
All equally dangerous, in that, if it's all and only about the 'I', it can easily be that life is made up entirely of you working only in YOUR strength, YOUR will, YOUR power, and YOUR ideas of what you want and need.
"I have to make money in that way or that much, or else. And so I'll do what it takes!"
"I want to be known in that way, or prove myself in that way, and so I will!"
"I'm on a mission to build my empire, and I won't stop til I get there!"
Sounds pretty good!
"I don't have time for anything that might disrupt my path right now and so I won't consider or be open to … whatever it is that comes to mind for you, niggling at you"
"I can't afford to slow down right now"
"I don't want to deal with my shit right now, or open my heart right now"
"I'm GOING to deal with my shit, I WILL open my heart, I WILL heal what's held me back!"
Ok.
Where is God in all of this? Where is soul? Where is you leaning IN, and being shown? Where is the bit when you tap in to something beyond you? Where you go supernatural on this shit? Where you zoom out of the NOW, and go into the bigger picture vision, and ask to be shown –
How it actually looks when you say yes to all of you.
What it is God would have you DO right now?
What your soul actually needs for its journey right now,
as opposed to what fear insists you need, must cling to, or can't afford?
One of the greatest lies we can ever get trapped in is the idea that in order to get to a particular outcome … we have to do the things that logically would apply to getting that outcome. The question is:
WHOSE FUCKING LOGIC?
1+1 doesn't = 2 when we're talking God and soul and flow shiz.
And sometimes,
the very thing you're avoiding
running from
scared of
or just not making time for
is the exact thing that's the gateway
to all of it
And sometimes,
the place you're being called to invest your energy
your effort
your life
doesn't make sense
don't add up
makes you feel as though you'd be floating around all adrift in the void
and in fact,
it's the exact motherfucking thing that opens the door to all of what you long for and to the fullness of you,
expressed.
Now listen:
Money. Love. God. Flow. PURPOSE work, unleashed. Whatever else you wanna add to that list. And YOU.
It's all already there for you. PRE-ORDAINED. Signed, sealed, delivered, written.
WHERE?
Duh babe.
IT'S IN THE PLACE WHERE YOU GO BE ALL OF YOU. That is the literal place it exists. So … you can keep on piece by piece tryna build the thing in parts.
Or you can submit to the fact that the blueprint is the one in your soul.
And that when you freefall into saying yes to EVERYTHING you are led to when you ACTUALLY open up and listen,
willingly letting everything you were clutching to fall by the wayside,
the secret portal opens,
the windows to heaven themselves,
the IMMEDIATE ability to just inhale and receive,
and FINALLY
you are doing what you're meant to do
being who you came to be
dropped in
grounded
CERTAIN
in you.
Here is what it comes down to:
it was never meant to be a game of building block your way to a one day life. It was always –
SAY YES TO LIFE, WITH FULLNESS, WHOLENESS, AND A WILLINGNESS TO REPEAT WALK AWAY FROM ANY AND ALL THINGS THAT ARE NOT THE TRUE THING,
no matter how fucking scary.
THAT'S what having it all is about.
THAT is where the things you want can show up.
And very likely, also, where you realise you actually didn't need any of 'em anyway,
and now you just get to play with them for fun.
Quit making it so hard,
when you came to soar and fly.