Purpose
YOU DESERVE TO GRACEFULLY TAKE THE STAGE
You're allowed to be in the room.
The people who are waiting on you expect you to be in the room.
The people you're a little intimated by, feel judged by, or wonder if you can fit in with or would ever be accepted by –
also expect you to be in the room.
You DESERVE to be in the room.
You deserve to OWN the room.
You deserve to gracefully take the stage.
You deserve to be seen as 'that' person, leader, speaker, author, mentor, guide.
You deserve to build a powerful brand.
You deserve to let your message take wings, fly, transcend your own level of showing up even. Become its own entity and work FOR you as it impacts the lives of millions.
You deserve to achieve and sit pretty at the money goals you dream of,
and then blast all the way beyond 'em again because that's just what you do.
You deserve to be known like that.
Seen like that.
Paid like that.
And most of all perhaps –
GROUNDED like that.
Grounded with a calm and steady and certain beat to your step, because you know who TF you are –
you're being it.
It is GOOD.
Others respect and love and are calmed AND empowered by it,
as they gratefully pay you on repeat for the tremendous value they receive from your work.
And that's all there is to say about that!
Except we could also say this –
You'll have it when you choose it.
You'll have it when you let go of having to be 'this' person.
You'll have it when you drop your excuses about why you need to be here, why you have to be here, why it's scary to leave here, and also most of all,
why you're not good enough to leave here.
You've done an amazing job of planting yourself as THIS person. Of showing up and waving your look at me flag. Of letting your work come out in a way that has made a difference, even a big one! You've made some great money,
and you've had a damn good time a lot of the time,
but you've moved on.
Internally.
And you KNOW it's time to GRACEFULLY TAKE THE FUCKING STAGE of the life you continually see yourself moving in to and yet continually don't quite choose to say yes to.
So HEAR this, hear it FULLY, take it deep into your core and then SPEW IT FORTH LIKE THE TRUTH IT IS:
"I am allowed to be in the room.
People expect me to be in the room.
They are waiting on me.
It's MF strange that I'm not in the room!
I DESERVE TO BE IN THE ROOM.
I deserve to OWN the room.
I deserve to gracefully take the stage!
I ENTER THE GOD DAMN ROOM".
It's an energy shift, do you feel me?
But an expansive and dropped in and soul yes energy shift is followed by action,
always,
and always,
So today, a choice –
(as always)
which room you gonna play in, stand in, share from, be okay to BE in,
and own?
You can continue to turn circles in the one you've made allowable for this you,
but you'll never be comfortable because it's simply not the room for you anymore.
Or you can take a deep breath,
drop further and with greater calm certainty than ever before into your core,
and GRACEFULLY TAKE THE STAGE OF THE ROOM THAT'S WAITING FOR YOU.
It will feel scary.
You'll have nerves about how people will react.
You will likely feel as uncomfortable AF!
Until you open your eyes and realise –
this is where I was meant to be,
the whole entire time,
and no wonder I couldn't freaking relax in that other place!
Baby –
They're waiting.
Remember –
Life is Now. Press Play! 
Kat x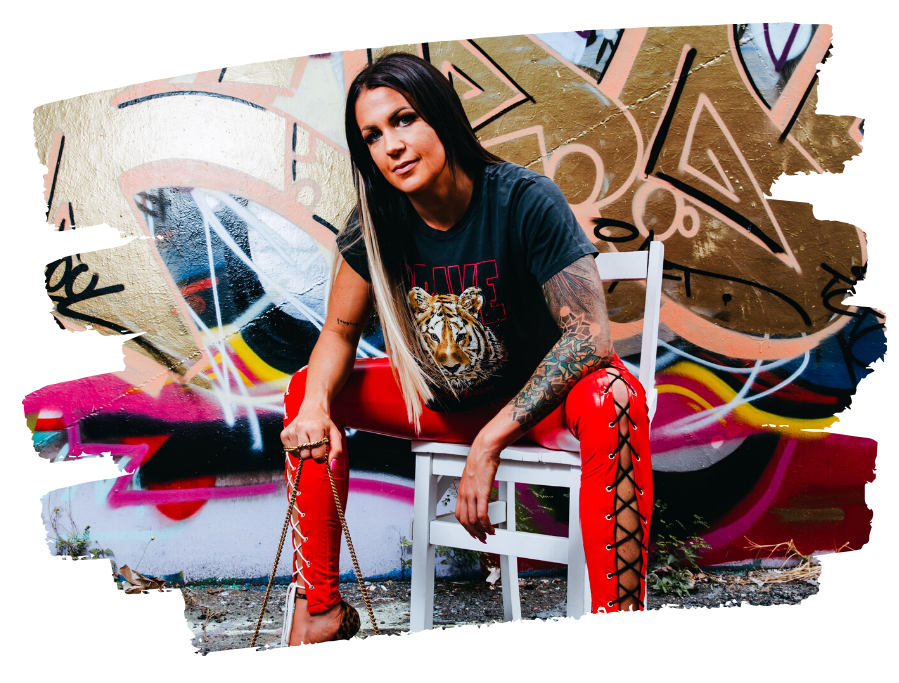 PS.
– dreamer. wanderer. soul led creator. One who was born for MORE.
I'm creating my new course, Big $ollar Energy, for the one who always knew she is here for millions,
to make it. To impact them. To create. And to LEAD.
Big $ollar Energy
The Money & Expansion Course for the Soul-Led Wanderer Who KNOWS It's Time to Go All in on HER,
and Let the Damn Receiving Take Care of Itself. The Way it Was Always Meant to Be.
Which means?
Identifying and releasing everything that gets to go, from the way you're thinking you need to do shit now, to the purposeless bits of the push or biz that it just don't need to be about, to the hidden junk in your psyche that gets to go.
>>> It's not about the do. The push. The win. When who you are when you only go within naturally PLACES you at the top,
but of the right fucking mountain.
The one that was always YOURS.
And then you finally WENT there.
Here's the thing, for us, about allowing an expanse of RECEIVING.
IT HAPPENS WHEN WE GO TO THE PLACE WHERE IT JUST IS.
And always was.
Class starts LIVE on Monday May 24, however early access + Big $ Energy vibes will open from Monday May 17 in our Telegram chat + join now bonuses are open already!
www.thekatrinaruthshow.com/bigdollarenergy
> it's time.