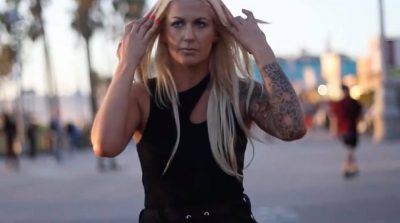 You boring, snivelling, whiny little bitch.
Who the hell told you it was okay to start showing up like this?
Playing small
Hiding out
Holding back
SHRINKING
Forgetting who you ARE
And all at once, too – what a MESS.
No wonder your energy is flat, your skin and hair dull, your aura lifeless –
You turned off your fucking glow
And expected shit to somehow still work
Have you forgotten what you actually NEED, for your soul to be fuelled and you to be happy, never mind on fucking POINT?
You didn't do all that for the money –
You didn't do it for the fame –
You did it because you can't NOT, you can't NOT create, unleash, pour forth, sell, all the things, all at once, constantly
The fact that it's what people responded to and what built you a business, that was a BONUS of you being who you are, it wasn't the God damn point.
When you took away doing ALL of that, because the business-y-peoples-who-say-how-it-works told you to systemise, automate, do less, what you ACTUALLY took away WAS the God damn point.
You took away the stuff that made you you.
And were left with a shell, a hole, where your soul used to be, and some sort of half-assed idea that now you've made it easier or better.
HOW THE HELL CAN IT BE BETTER, IF IT MEANS NOT DOING THE SHIT THAT LIGHTS YOU UP?
And how the hell can it be EASIER, if by doing less you BECOME less, and you now have to put the fuck up with your boring and sad sorry ass?
Not to mention –
So does everybody else!
EASIER is doing what you were born to do, and being who you came here to be
YES, for us, for women like me, and you, that typically means doing MORE things if not EVERY fucking thing
DON'T YOU KNOW WE ARE SUPERHUMAN, IN HUMAN FORM?
Of course we can do it all with heels OR bells on, and before breakfast, too, WHILST looking fabulous!
It was never meant to be about LESS, you moron (she says with love)
It was never meant to be about slowing down and BREATHING
It was meant to be about waking the fuck up and LIVING, and pressing fully play
Less = boring, stale, flat, what's even the POINT, and who GIVES a fuck if $$ are coming in automatically if I'm not creating like a mofo, making new shit up DAILY, and throwing it at the internet, having the most badass and irreverent time while doing so!
MORE is about more of what your SOUL says.
It's about ALL of what your soul says.
YES, what your soul says, requires, DEMANDS is MORE than what will seem reasonable to others –
It's more than what seems NECESSARY, for sure
And for those whose paradigm is that the goal is money or growth and not SOUL SATISFACTION it will make no sense
But,
WHEN WERE WE EVER THOSE ONES?!
We never have been
We ARE not
We never WILL be
We were the ones who were born to create and create and create and run and run and run and dance and dance and dance, and UNLEASH, like a motherfucker, until we fall gasping and breathless and SO lit up and filled up to the floor –
And THEN WE GET UP AND DO IT AGAIN
Oh, so you want to grow your INCOME, you want more people to follow or love you, you think you need to focus on fucking SYSTEMS for a bit?
DON'T MAKE ME LAUGH
Since when did people ever FOLLOW anybody because they had a shiny lil money-makin' machine going on?
They follow YOU, and ME, because we are BRILLIANT in our magnetism
AND THEN THEY DO WHAT WE SAY
Pretty difficult for this to happen
When we're not being fucking magnetic
Pretty difficult to be magnetic
When we're not filling ourselves UP
Pretty difficult to fill ourselves up
When we're sitting around on our own fucking hands and refusing to do what we always HAD to, in our chaotic and crazy and FUCK the rules way!
Don't you see?
IT'S NEVER GOING TO WORK DOING IT THEIR WAY
This is not who we ARE, and by GOD –
Do you really WANT to be?!
I don't think so
It's time to once and for all drop the story that the next LEVEL requires you to be somebody who you're not, to become like the ones you've always turned your nose up at, to SELL OUT YOUR SOUL
You want MORE? Set the fucking intention, and decide it's done! Enough said! And then BE MORE OF YOU, freaking DUH, not less of you
How the HELL do you expect to receive MORE, by being LESS, of who you ARE, and by telling your SOUL that it's desires and needs are now second-tier priority?!
As I said –
You IDIOTIC WHINY SNIVELLING LITTLE BITCH
Or whatever it was I said
Quit beMOANING the fact that you're not vibrating to the heavenes with joy when you're not focused on what actually fucking MATTERS to you
And quit imagining for a SECOND that the money, or the numbers, were ever a driver.
It's so
fucking
LAME
boring
OLD
and worst of all
NORMAL
What drives you, what moves you, and what will fucking GET you there is the exact.same.thing that got you ANY amazing flow thing you've so far created –
Fuck the rules
I do what I WANT
I let it flow OUT
ALL of the crazy, and then some
Random as FUCK
With INSANE freakin' ease
And I just DECIDE that the outcome is DONE
AND
THEN
IT
HAPPENS
Enough is enough
You wanna go fit in with THEM, be my guest
Just realise
You're never going to make it work
Tryna tell yourself that 'this is what you gotta' do, make a little more money, get a little more paid, get down tonight
HOW about you once and for all admit what you fucking care about?
You came here to unleash epic insane transformative shit into the world
You came here to tear things UP
You came here to leave people BREATHLESS, moved, CHANGED
You came here to make whatever fucking amount of money | following | etc you actually commit to inside of you and DECIDE, and that has got JACK shit to do with what you DO
You CAME here to be ALL of you
And now look at you
Hiding
Numbing
Dumbing
It's almost like you WANT to be like them
And soon enough
We'll forget you ever were one of US
A rebel
With a cause
A rule-breaker
Who stood for something
You can call yourself a badass and a crazy one all you like
We're already turning away
You're boy-who-cried-wolfing all over the place
And WE DON'T BELIEVE YOU
You say you were born for more, that you're gonna do something different, BE the God damn change, tell and show people the TRUTH?
You better start fucking living it then.
THAT'S ALL.
Don't forget –
Life is Now. Press Fucking Play.
Kat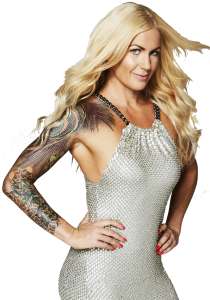 PS
It's time to get ANGRY with your self for being so restrained, so held back, so shockingly and appallingly and awfully CAREFUL.
DON'T YOU REMEMBER WHO YOU ARE?
DIDN'T YOU COME HERE TO BREAK THE GOD DAMN INTERNET?
Don't you want to let what's inside of you OUT; aren't you sick of it eating you so ALIVE?!
It's disgusting.
It's nauseating.
AND IT'S KILLING YOU, NOT SO DAMN SOFTLY, EITHER.
Well, guess what?
I see you.
I've DONE the exact same thing.
What, you think I'm just being an asshole on the internet and yelling at everybody?
You KNOW that my message is always first and foremost for ME.
And today I came here to call to arms.
To call to war.
To call to fucking SOUL ALIGNED BADASSERY
The women
The men
The YOU
Who was born for it
And is ready to fucking BRING it
no, there's no url, I just like how it sounds
A 10-Day SMACKDOWN Experience, You and Me, ALL THE WAY IN
STRICTLY LIMITED TO CERTIFIED CRAZY CREATORS WHO REFUSE TO CONFORM, AND KNOW THEY JUST CAN'
For YOU, if you strongly suspect that there is a way to do business and life which does not fucking involve doing what they tell you, AND not-so-deep-down you are QUITE certain that the way you're pussy-footing around the internet and your LIFE right now is NEVER gonna get you to the place you dream of, not to mention it might kill you or somebody else quite soon with how boring it is!
I haven't done anything this intensive and deep at this sort of price point for literally YEARS
I'm ready to tear shit up
And I want the EXACT ACTUAL badasses born for it here with me
You will be receiving DAILY deep dive content from me
DAILY asskickin' and alignment smackdowns
PRECISE instructions on how to reach into your soul and SHOW US WHAT IS ACTUALLY THERE
As a result of this you WILL –
* Break the fucking internet with your TRUE soul content
* Call in your SOUL tribe by demonstrating with fire and passion what you ACTUALLY stand for, and against
* Polarise like a motherfucker, and no doubt lose some people
* Probably lose weight and have insane sleep and sex 'cause you'll be so in alignment and fired up (warn the appropriate people for the latter; I am NOT kidding)
* Make new friends with my other killer clients in this intensive, and form collusions of no-doubt questionably epic levels
* Create and launch MINIMUM one new offering, the kind that leaves people on the edges of their seats saying FUCK ME, PLEASE
* Tear down a TON of limiting beliefs not to mention bullshit in your biz that you THOUGHT FUCKING MATTERED
* Learn about how to leverage social media like a motherfucker, where to post your shit and what to do with it, how to leverage, re-purpose, get INSANE engagement, and more
* How I copy-write with ease and flow and *almost* zero mistakes or edits required, to make millions of dollars per year (including a paint by numbers formula which any monkey can follow, and then promptly discard when their soul delivers the goods

* How to ACCESS your highest soul guidance, on ANY situation, and ALWAYS know what to do
* Exactly how I do my INSTANT manifestation / mindset work each day
* A fuckload more which will no doubt come through me as we go
First 10 people to sign up get a bonus 1:1 #laserasskickery with me, this week
First 20 people get photos of my journaling each day every day for 5 days!! This is level as fuck; it's literally where I create everything from!
Pre-work starts Tuesday
And BREAKTHEINTERNET.COM starts Friday (May 25)
Enough is ENOUGH
It's time to do what you God damn came here to do
ALL the way in
Or ALL the way out
Pay here in one payment, in full (best price, one payment) OR Pay in instalments (lowest 'get started' price, 3 total payments, monthly)
https://zw144.infusionsoft.com/app/orderForms/Break-The-Internet
You'll then be added to the list AND added to the closed Facebook group RIGHT away, before we even start.
#shenanigans
NORMALLY I don't go behind my team's back to screw with the week's planned marketing and randomly launch something new on a lazy Bali Sunday arvo before heading out to a beach club for all the shenanigans
NORMALLY –
Wait
We don't fucking do normal
See you inside.
BOOYAH.
PS
Expansion.
10 Days of Live Soul Transmissions, to Help You Find and Follow the Messages Within
Day 1) Trust
Day 2) Certainty
Day 3) Self-Belief
Day 4) Empire Creation
Day 5) Your Deepest Message
Day 6) Following Soul Guidance in All Areas
Day 7) Faith vs Fear
Day 8) Accessing Flow, and Superflow
Day 9) Expanding Time
Day 10) Expanding Money
Every day will be a LIVE soul led transmission.
This will take place on Facebook video, held at a variety of times in order to account for varying time zones, and scheduled only once we have begun. Our daily soul transmissions will be guided from MY higher self and directed from and for YOURS, to help you find and FOLLOW the messages within. The messages of your spirit, your consciousness, of the who you've always been and yet have managed quite well to cover up a lot of the time.
This is about stripping away –
And getting back to the CORE.
We'll dive day by day into the above mentioned areas –
And you'll receive all content and bonuses to keep for life.
There will be daily spirit prompts which you'll receive after each training.
And plenty of time opportunity connect with me throughout, receive transmissions direct to YOUR questions, and absorb more even than what comes through on the trainings, via the energy we'll create in this collective!
It's very rare for me to know in advance exactly what is coming through day to day.
I certainly don't have the details of each day's content. But I know that these areas have been on my heart to talk about, in particular around belief, around certainty, around living from FAITH.
We know that exactly what is meant to come through for you WILL, and then some. And that if you intend and allow for it to, it will change, most likely before we even begin, due to your energetic commitment, the direction of your LIFE!
Meaning: direct it back to absolute soul alignment.
*** NEVER Seen Before Bonus! ***
As part of this, I've been guided to offer a NEVER before seen bonus … one I feel super vulnerable about sharing!
It's the exact journaling I did to allow the download of THIS offer through. How I allowed the idea to bubble up. You'll see my doubt, uncertainty, annoyance. You'll see what I discarded. How I went through the layers. And how I KNEW, this was the one.
I'll ALSO add in copies (screenshots) of my conversation with my COO Ash, where I was talking through the idea and allowing it to come to life.
I want to show you the exact Idea to Launch process!
This bonus alone is EASILY worth the cost of this program, particularly when you hear the mindset side of it, in terms of STAYING THE COURSE and refusing to back away from my self until the idea showed up!
I refuse not to create!!
AND, when you register for EXPANSION today (and how could you not?!) you'll also receive early access to the Pre-Work. This is ALSO never seen before, and brand new just for you – and it's a guided meditation on remembrance, to help you connect back to deepest self and the most certain truth of your destiny, before we even begin.
Perfect priming, for when we expand RAPIDLY into all that is coming through in this work!
Of course I could now go on and on here, about what I could or should have charged for this, and what it's actually going to be …
Or about all my accomplishments on line and off, with money, with purpose, with passion, with flow …
I think you know all this anyway. Even if you just me! Your soul feels what matters. And that's ALL that matters.
But I will say this:
You've always known it's supposed to be about ALL that is inside of you. That it's meant to COME from a place of purpose, passion, and SUPER super flow. And that if you just.freaking.trusted, and showed up FULLY from that place, you'd be living in a different reality already.
THE ONE INSIDE OF YOU.
If that's true for you right now, then LET'S GO CREATE THAT REALITY.
Right now
Press play for regular, (super fuck yes!!) upfront or payment plan
OR
Press play like a VIP, and receive the full course, plus 10 days direct photos or screenshots of my ACTUAL personal journaling, so you can see how I create and expand my life, PLUS a VIP only follow-on live Hotseat, where you'll receive a personal transmission just for you, if you'd like one! Payment plan also available.
>>> https://thekatrinaruthshow.com/expansion
We start Monday 17 December, US time!