News
Appetite Control Made Easy With This Hormone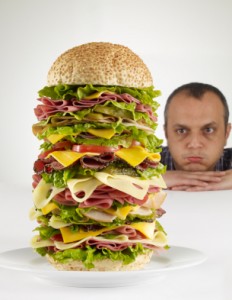 Let's talk about appetite control.
Today I'm going to tell you how to access to a substance that not only controls your cravings, but guides you to either devour or ignore starchy carbs, and even tells your body to either store or shed fat.
I know, I sound like I'm about to sell you something. I'm not 🙂
I'm talking about a natural substance to control your hunger and help you lose weight, and it's one that won't cost you a thing.
I'm talking about a hormone, one of the lesser known ones but absolutely one of the most powerful.

do you even recognise your natural appetite?
If your day is anything like mine, you're basically inundated with food temptation from dawn to dusk.
With my husband's penchant for an after-dinner treat every evening, I can't even open my own pantry without being faced with a buffet of confectionary. Even if you keep your house wholesomely clean, the reality is you can't even grab a morning coffee without having to face processed 'goodies' both sweet and savoury. And lunch with your colleagues or an after-dinner drink? Riddled with often-tough decisions!
Personally I've trained myself to eat very clean 80-90% of the time, and I enjoy doing so. My weakness? When it comes to quantity I can eat like 3 hungry men! And if you give me a chance, I can do it at each and every meal. Sometimes I think I'm still like a little kid who gets excited about going to a birthday party or having a treat.
All of which has made me think that life would be so much easier if I just had some kind of natural appetite suppression button.
The truth, which both you and I need to face up to, is that I do. We all do. It's just a matter of understanding how to activate it – and perhaps even restore a natural appetite rather than a 'see-food' approach to eating.
easy, everyday appetite control
Haven't heard of leptin or not quite sure what it is and if you even care? Leptin is your natural appetite suppression hormone, and it's one you can learn to have total control over.
The Leptin low-down
Low levels of leptin result in increased hunger and food cravings.
People with more body fat have higher levels of leptin.
People with low body fat have lower levels of it.
So basically, your brain should tell your body to produce more leptin if you have enough or extra fat.
And in theory, high leptin should tell your body to start burning fat.
However – calorie restriction leads to lowered leptin levels, which is why a low-cal diet is so tough to follow. Your body just wants you to eat!
This in turn slows down your metabolism and signals your body to start storing fat. Don't get me wrong – I wouldn't say calories are irrelevant, but severely restricting them rather than focusing on proper food intake is not the fat loss solution you're looking for!
It's possible to be more leptin resistant in certain areas of the body, meaning you will store more fat there. Mainly this happens around your belly and your internal organs. All the more reason to control appetite by understanding leptin! As your hunger and your body fat drop you will find it increasingly easier to manage fat in these stubborn areas.
Interesting fact – leptin is actually derived from the Greek word 'leptos', which means thin!
how to control appetite with leptin
There are a few basic principles you can employ to take control of leptin and make weight loss a thing of greater ease.
1. Have a treat day now and then. After eating clean for a period of time your leptin levels start to really drop down. By introducing a smart c carb-based treat meal or treat day every 5-7 days (for maintenance, an initial fat loss program would be different), you can sky-rocket leptin levels for as much as 4-6 days. This basically super-charges your metabolism, as well as makes it easier for you to stay on track.
2. Include fiber in your diet. From vegies and some fruits, for sure, but if you're wanting to detoxify excess body fat I recommend excess fiber as well. It may well be the best fat loss supplement out there.
3. Supplement with Omega 3's. They help you burn more fat, lower cravings, decrease inflammation, boost brain power, and control leptin levels. Enough said?!
4. Aside from too much exposure to leptin (from over-eating), fructose and natural or artificial sweeteners will increase your resistance to leptin. Leptin resistence increases sugar cravings, as it makes it hard for your body to access fat for fuel and therefore it relies on sugar for energy. In fact, your body is even capable of turning your bone into sugar if you have severe leptin resistance. This means that eating too many of these foods can result in you losing the ability to tune in to your body's natural appetite controls.
Follow these simple principles, and enjoy a diet of mainly organically-raised animals and plants, and watch as food cravings and an out-of-control appetite become a thing of the past.
Don't forget –
Life is Now. Press Play.
Kat x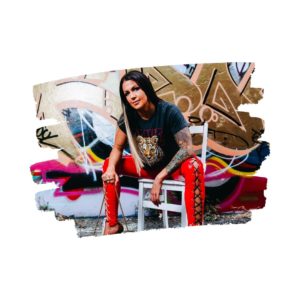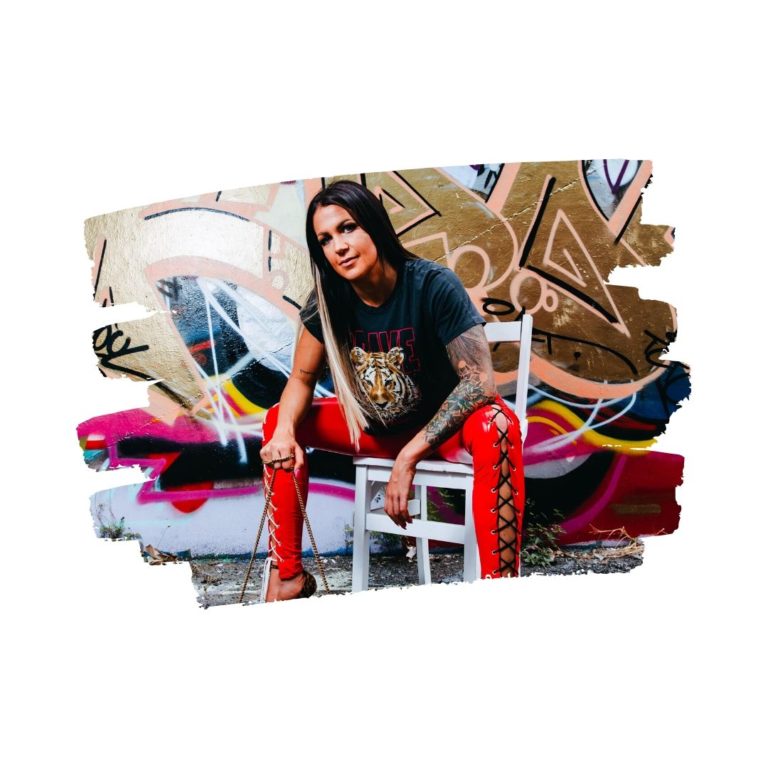 P.S.
I've been doing 100k months (and 4x+ that) since December 2014. I have mentored numerous badass peeps as they crossed that milestone. Now, for the first time ever, I'm taking you into the thought processes, patterns and also showing-up-edness of peeps who do THAT, while simultaneously teaching you how to access, activate and act from the deepest and truest blueprint of YOU.
My brand new digital course, The 100k Per Month Formula is HERE!
Are you sick of trying to teach and shift everyone else on how to expand their mindset and capacity to receive, and wondering where the person is who is going to hold THAT level of space for YOU?
Are you so.freaking.done with EVER having to tell yourself that the next level you're looking for requires you to do a, b or c that you don't wanna do, would rather claw your eyeballs out than do, thank you very much, and deep down don't believe you have to do?
DO YOU NEED SOME KAT IN YOUR LIFE TO KICK YOUR BUTT WITH ALIGNMENT AND LOVE AND MAYBE SOME BONUS BOOTY SLAPS TO WHERE IT'S MEANT TO BE?
The 100k Per Month Formula 

💃

💸

🔥
Registrations are off to a ROARING start already. And no small wonder, when you see all that we're doing.
10 modules + one extra (stealth!) one.
3 killer bonuses (including 2 entire new courses)
All new live course, starting June 8.
For the Entrepreneurs Who Were Always Gonna Run the Damn Thing.
You and me and a group of like-minded revolutionary leaders who specifically desire THAT money goal (and beyond) and know that they know that they know that it's where they should be.
Who are willing to do what it takes,
no matter what it takes,
until it takes,
AND THEN KEEP GOING.
To get there.
With integrity and soul and badass truth and BELLS on.
https://thekatrinaruthshow.com/100kpermonthformula
Check out the bonuses! 🔥
>>> Soulmate support $199 bonus.
A course I'm going to create alongside this one, and sell separately for a full $199, is on building a soulmate team. You will see me launch this at some point in the next month or so. You get this entire course FREE as a bonus with the 100k Per Month Formula!
>>> Mindset of a 100k Per Month and Beyond Entrepreneur –
I'm creating 30 days of journal prompts and mini asskickin' messages for you that go into the mindset of a 100k per month (and beyond) entrepreneur, in order to drop you deeper and deeper into being that person as we go. This is based on what I have observed in myself as well as the MANY badasses on and offline who I have coached who make this sort of money. This bonus could and likely will be sold separately for $199 as a home-study course!
>>> Q&A bonus!
My Q&As are famous for being one of the ways the GREATEST gold and magic comes out from me! You will have live access (and / or replay access) to two Q&A only sessions recorded JUST for 100k Per Month Formula students, and you'll be able to ask or submit your questions on these!
>>> Pay in full bonus!
Claim your place with the upfront payment choice (regular, VIP, or Super VIP) and receive an exclusive and UNAVAILABLE FOR SALE 'Fuck the How' Katrina Ruth graffiti T. Hot off the press, and just for you!
Everything you need to know and feel + your place here! https://thekatrinaruthshow.com/100kpermonthformula