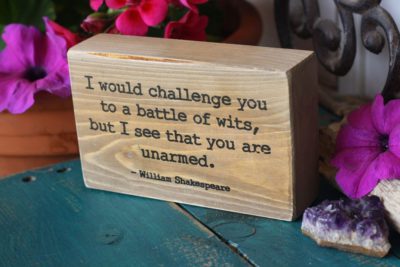 If you want to tap in to your soul purpose work, and unleash what's truly inside of you, then the most critical change you can make to your environment is to eliminate or otherwise extricate yourself from being around anybody who THINKS too much.
In fact, when it comes to being a CREATOR, a MESSENGER, a revolutionary fucking LEADER, the less thinking the better, and preferably, none.
If your soul isn't firmly nodding YES at this concept, and wanting to know more, be AFFIRMED more, with what it already knows to be true, then trust me:
You'll never get it.
You should leave.
I can't help or save you.
I don't want to try.
Go.
Still here?
Okay then, this:
The work, the true work, the DEEP work, the work which when you fall into it you know is THE work, this work comes when you put ASIDE any notion of logic or sense or reason.
It doesn't give a hoot about what everybody else is doing, that's for sure! In fact, it will actively run in the opposite DIRECTION of, or at the very least look with disdain, upon what everybody else is doing; thinks they must.
Oh, you think that in order to build a tribe you need to do THAT, jump through hoops like THIS, manipulate or attempt to arm twist like THAT??
How …
Uncouth.
What, you actually believe that launching or selling online requires you to take people through STEPS? To build a PROCESS? To mathematically somehow decide when to deliver value vs when to make your offer?
How very …
Low class.
But also –
Poor you. That you must be so 2D, so Kindergarten, so join the dots, about it. It must be so exhausting, all that thinking and planning and hoping, that if you do it just right, it works.
– Says your soul when in conversation with the soul of another artist.
(Side note: I think your soul and mine were up to some PRETTY interesting stuff the last few nights. Rascals!)
As an artist, a true messenger, one who knows their work is POWERFUL and UNIQUE and MUST, come out, we look to the actions and beliefs of Those Who Think and Join Dots, and something within us shrinks away.
Recoils.
Can't even.
ACTUALLY WANTS TO RUN SCREAMING AWAY, WITH A STRAND OR TWO OF GARLIC, JUST TO BE SAFE.
Because deep within where we DON'T think, we just know:
What we have inside of us is real.
Is powerful beyond MEASURE.
Scares even US.
And ultimately, no matter which way we try to justify or excuse or not be READY, MUST.COME.OUT.
If we don't allow it, continue to repress it, well –
That does not bode well.
Not for those around us.
And not for us.
Destruction, self-sabotage, despair, become the norm, when the soul of an artist is trapped in the body of one who has bought into the SYSTEM, of what it TAKES, to SUCCEED.
Can I ask you something?
Are you being that person? The latter? The one who is so desperately trying to find the right rules to follow online, so valiantly trying to join dots and build processes and do it RIGHT, so they FOLLOW and BUY, when deep within you just fucking KNOW –
It's not going to be like this baby.
And even if it were, if this HAD to be the path to a million bucks and beyond, the truth is I JUST CAN'T BEAR TO DO IT.
I feel like I'm DYING.
And my soul is CRYING.
And it's time to stop fucking LYING, to myself, and buying in to this BULLSHIT STORY that in order to be seen and heard I have to MANUFACTURE ATTENTION.
You KNOW how to be seen and heard.
You were BORN knowing.
You were born FOR it, as well.
And it sure as shit ain't gonna be by following what those who are NOT you are doing, is it, no matter how tried and tested it might be, how much it's the 'done thing'.
Deep inside of you, where you REALLY need to look more often, the answer is simple, and the same as it's always been:
Admit what's inside of you.
Let that shit out.
Don't filter it, edit it, nor ask it to PERFORM for you, or even make you money.
Just open your mouth.
Open your heart.
Open your soul.
Be the fucking VESSEL.
Be the fucking art.
I know that they brought you up to think that the more you think, the more you can win at life.
But tell me:
Are THEY the ones whose idea of winning you want to follow?
Are they even winning at their own game?
What if your entire perception of life was based around the fact that your SOLE MISSION AND PURPOSE was to look within –
Listen within –
And let the fuck out.
What you find.
?
What if you knew that the road to WEALTH and even to being seen and heard was simply to DECIDE it will be SO; that those markers of success like MONEY and FAME come about when you simply CHOOSE them and ASSUME them as your norm, and that as far as what you need to DO each day, it's literally.
Just.
Be.
You.
What if you knew –
That the reason everyone out there –
Needs to THINK so God damn much –
Is that they WEREN'T BORN TO PAVE A NEW WAY. To create something that's never been created before. To be famous for being THEM.
?
And what if you trusted –
Just trusted –
That all you need to do each day –
Is wake up –
Get up –
And show the fuck up.
For flow.
For art.
For the crazy.
For random.
For whatever.
The fuck.
Feels like bubbling out of you.
Today.
Do you think you could trust in being you, if you deep down knew it's the ONLY way?
You might say that one day you're going to go all in, do what you can't NOT, unLEASH, but really –
There's a reason we call it 1% within the 1%. Mathematically, it's very likely you will NEVER.
So stop teetering on the fucking edge, wondering whether to say yes to your SOUL, your ART, the whole REASON, you came here.
Don't forget –
Life is Now. Press Play.
Kat x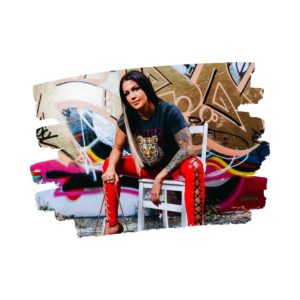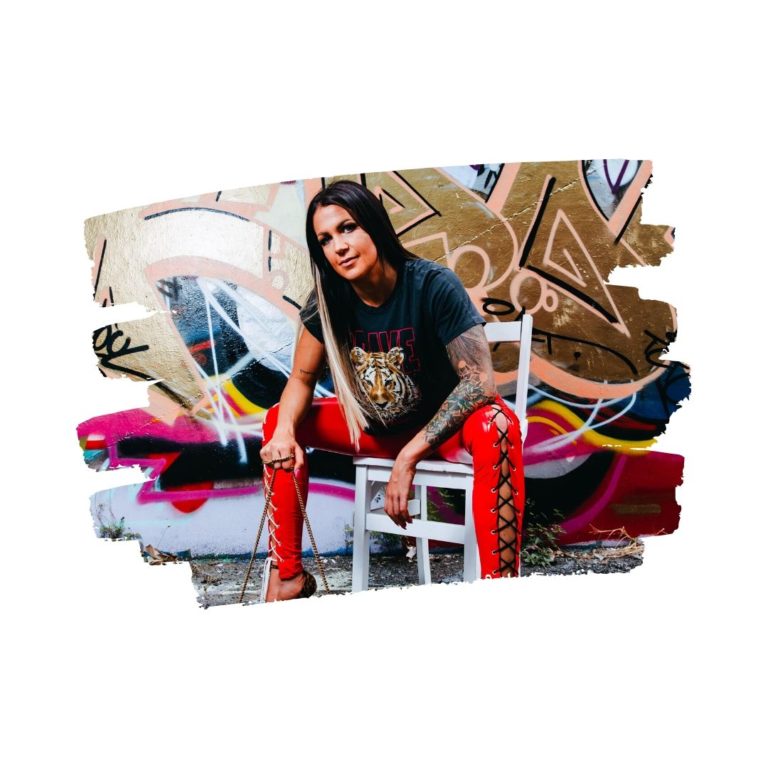 P.S.
Doors for The 100k Per Month Formula have re-opened for a very LIMITED time!
Don't miss out on the opportunity to be part of the The 100k Per Month Formula, jump in now and join while the course is running LIVE!
The 100K Per Month Formula is so much more than just what I know I'm here to teach, create, and share with you on the topic of achieving and surpassing consistent 100K months, all from soul of course, doing what you love, and just by being you.
I look around the dozens and dozens of revolutionary badasses who have said yes to soul in joining me and in just a matter of weeks, the shifts being made, the next level selves being stepped into, the MONEY claimed and created, is, well –
MIND-BLOWING to say the least.
I'm going to help you to easily identify the VERY few practical thingies you need to do to drop into a deeper level of creative flow and magic, and GET THE THINGS OUT INTO THE WORLD IN A WAY THAT GETS YOU PAID.
The 100k Per Month Formula is about the expansive energy of calling in, allowing, receiving and CHOOSING to be available now for whatever it is you know is available for YOU.
It might be the goal of 100K per month, it might be a completely different figure, whatever it is for YOU is what we'll be working on during our time together.
And, and a heads up – we're also gonna talk about the you still hide the TRUE wild power of your all that you ALL that you are.
Hmmm. So much more I am GOING to be saying to you about that!
So, yes.
The 100k Per Month Formula
10 modules + one extra (stealth!) one.
3 killer bonuses (including 2 entire new courses)
All new live course
YOU ALREADY KNOW IF YOU NEED TO BE HERE.
Join now and get immediate access to the 5 modules which have already dropped. Doors are open for three days only: https://thekatrinaruthshow.com/100kpermonthformula
You'll also receive access to ALL 100k Formula bonuses … plus join me live for the 2 Q&A hotseats!
In the end –
I got tired of trying to please everyone.
And I decided to just do me.
Publish my long posts.
Rant anytime I like.
Go off on ALL the tangents.
Let the ART control ME, not the other way around.
And when I did?
I made my millions.
Now go get yours.
Don't miss out on the opportunity to be part of the The 100k Per Month Formula, jump in now and join while the course is running LIVE!
This is far and away one of if not THE most rapidly transformative courses I have ever created!
3 days only!
Get your place today: https://thekatrinaruthshow.com/100kpermonthformula