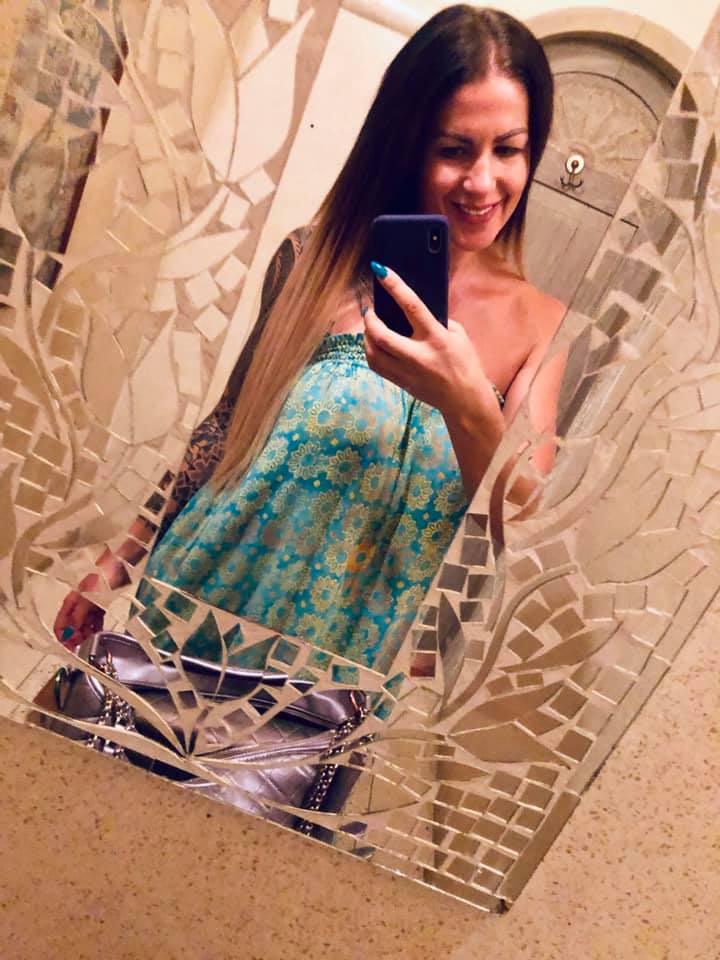 Why don't you start running it like a race you actually want to be part of, one where the joy and the exhilaration, really the entire reward, is in the fully BEING in every part of it.
The feeling of absolute connectedness and flow to the moment, as you feel yet don't feel your feet flying over the payment, your arms pumping back and forth, your breathing steady and full, an awareness of all the different systems in your body at play, a wonder at how it all just connects together, and yet at the same time –
You notice none of it, concern yourself with none of it, think nothing, know nothing, are nothing, are EVERYTHING, all at once, and all you know for sure?
Is that this moment right here is perfect.
You've given ALL of you, at MAXIMUM intensity, and with absolute focus, for this moment right here.
It's all of eternity in an instant, and the entire universe in a speck, and it all just somehow revolves perfectly around and in absolute honour of YOU.
Nothing else to do.
Nowhere else to be.
Nothing else to worry about.
So FULLY in the now are you.
Did you know?
Did you know, that the only way you can ever have what you want, feel both lit up and wildly expanded whilst also deeply fulfilled, is to fully be at one with this moment right here?
To theoretically be aware that there are other possible moments which exist, but to literally have no time or space or place in your mind your heart your soul your cells your breath for them, because THIS is fully consuming you?
Instead you run the race of life continually refusing to BE.
And looking perpetually, for what's next.
What does the next moment hold, maybe that's my moment?!
Hmm, maybe, maybe not! How about the one after that?!
Damn it, I should have enjoyed that last one while I could …
Or that one from all those years ago, what a good moment that could have been, what a great moment I should have made it, if only I knew better, if only I saw different, if only I WAS better.
Always seeking,
Something other,
Than what you have.
Never realising,
That in so doing,
You make it that you are not here now
And since you refuse to live THIS moment, and to be fully in it,
There's no choice really but for it to be repeated to you
Over
and over
and over
again
And you wonder why it is that you repeat the same patterns so eternally, are stuck with the same blocks so continually, are once again 'back where you started', even after all these years, all that effort, all that BREATH.
Yes,
But you never fully breathed any of it
You were never fully present for a bit of it
And the effort is the effort of one who exerts for the sake of it, having falsely associated PUSHING with momentum, when in fact nobody ever said that at all.
And momentum, if you'd like to know, requires first grounding
Something to spring forward from
You cannot explode into THERE,
Without first being firmly HERE
But yet you will continue, the very most of you who read this, to furiously and futilely look all around outside of you and away from you for WHAT AM I MISSING THOUGH?
What else can I have, and get, and become, and reach, because I DON'T LIKE IT HERE AND I AM NOT ENOUGH HERE AND SURELY I DESERVE BETTER FROM THAT AND BESIDES – !
I need the validation of reaching the finish line.
Never knowing that in this race the finish line is in finally realising that there is none.
And that it is only in complete allowance of and being to the now,
Wealthy
Abundant
Certain
Free
Or indeed any and all other things you seek
So run, if you like.
Run, my little bunny!
Run, and run, and run, and run! Pump those arms and slam those feet and inhale | exhale hard, so everyone can notice how WELL you work!
Run and run and run and run!
And maybe one day when you're very old and very tired you will look down
And see how worn out the spot you're standing on is
How pale and transparent the moment is, and how weak it seems to be, having so little to offer you
Small wonder,
When you've been beating it up for an entire lifetime
Refusing to let it pass
While at the same time refusing to give it life
Just holding on
Desperately
Graspily
Fearfully
Equally terrified that you'll never get another moment,
And that this one you've been given is not enough
So you fight to not be in it
Pedalling desperately to get away from it
All the while refusing to let go of it
But your feet continue to pound
And your arms continue to pump
And you continue to draw air in, and out
Run run running in place
But yet never actually in the race
And surely,
Well, just surely –
That has to count for something?