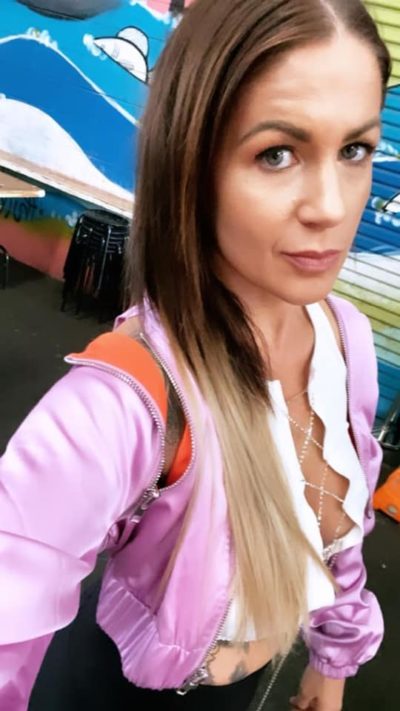 Purpose
NOW MORE THAN EVER THERE IS NOTHING YOU NEED TO DO WITHOUT MAGIC
Now more than ever there is nothing you need to worry about doing entirely on your own, in a way where you figure out and mastermind the 'how', reverse engineer a plan that really should work, or try to force a solution to something big,
scary,
or real.
Now more than ever, with each and every thing that MATTERS, in fact the more it matters the more this is true, is it time to draw on magic.
To step beyond the thinking realm, the doing realm, the 'how can I?' realm, the should realm, and certainly the fucking fear and 'what if' realm, and to hand it over,
trust it'll be taken care of,
and GET BACK TO THE TASK OF BEING YOU.
Delusional, ridiculous, irresponsible? Only to those who don't understand the critical import, NOW MORE THAN EVER, to be able to side-step into the place where guidance is clear, soul whisperings certain, creativity and ideas able to be fully accessed, and action from CORE only, taken.
Now more than ever, the typical business owner will assume that the way to safeguard, survive, or – dare it be suggested! – thrive is to think,
to strategise,
to mastermind,
and plan,
when in actual fact, unless those entrepreneurs are already COMPLETELY connected to soul and core, all that will happen is a lot of masterminding that ends up creating a lot of fuss and results in a lot of NOTHING, will occur.
In actual fact, for most people, the focus, NOW MORE THAN EVER, should be to connect back to core, to self, to soul, before making a single move.
Let's just remember that being dropped in in this way takes only minutes, if that, and is ever quicker and more automated the more it is just a practice of who you are.
So,
I'm certainly not suggesting NOT taking action.
But,
I'm certainly NOT suggesting you DO take action, of any kind, in business or life, from a place of trying to force a result, or safety, or make things work, or follow some kind of plan, or any of it, unless you KNOW you are coming from a place of groundedness,
and truth.
Now more than ever it is time to hand over what can be handed over,
and to rely on support beyond your own self, beyond the physical, in order to see your way clear, know which move to make, remember who TF you are, and then act it!
Now more than ever those without a solid core will fall apart.
Now more than ever those who talked the talk but just don't have it in them to walk the walk when the goin' gets rocky will fall by the wayside.
Now more than ever the wheat WILL be separated from the chaff.
Now more than ever we all have the option to show that all the shit we've been preachin' on for oh so long now?
Is not just a pretty song to sing, but is who we are through and through.
Now more than ever the world needs you to dig your heels in and run HARDER DEEPER AND FASTER INTO YOU.
Now more than ever I suggest you heed and also discipline yourself into this call.
That's all.
Now get back to work.
Don't forget –
Life is Now. Press Play.
Kat x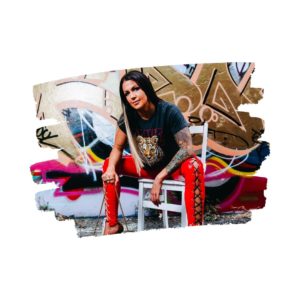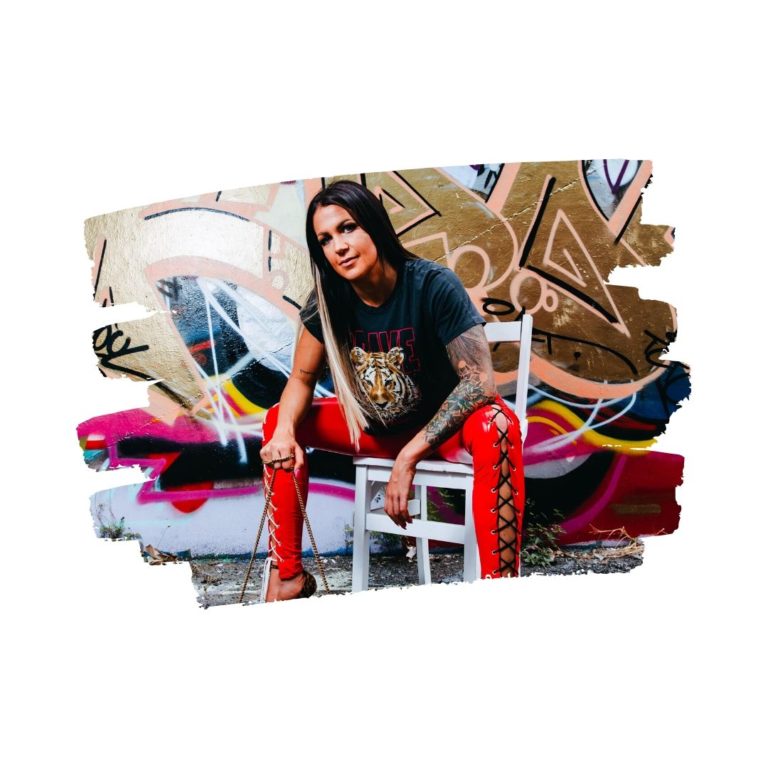 P.S.
I decided, once upon a time, to make $100,000 in a month! I kept on deciding! It took a little time … (far less than I thought, actually, in the end) … but it happened.
Since then I have decided my way up to over 4x that per month.
I have produced this level of income at The Katrina Ruth Show for nearly 5 years now. (6-figure months and eventually, starting 9 months after the first 6-figure month, multiple 6-figure months. Consistently!).
I have also mentored countless badasses in the online (and offline!) space who have, during the time mentoring with me, and / or afterwards, achieved this 'milestone' income goal as well.
I am known in the entrepreneur world for flicking the damn switch for the called ones.
One of said called ones asked me a week or two which of my existing courses would be most helpful for understanding the mindset of myself and my clients who have hit and surpassed the 100k per month goal! Understanding the mindset as well as the strategy, or whatever else was part of it.
I said I'll have a little think about that … and then instantly I thought – "huh! Why do I not have a course on that! That would be a GREAT course!"
Guess what?? I NOW HAVE A COURSE ON THAT! Well .. it opens officially tomorrow! But there's a sneak attack secret-y sort of thing happening already.
>>> The 100k Per Month Formula just opened for registration! <<<
For the Entrepreneurs Who Were ALWAYS Gonna Run the Damn Thing!
10 modules (all new live content)
11th bonus one (duh)
3 insane extra bonuses (one is an entire brand new course on finding and building your Soulmate Team .. I'll be launching this after THIS, at $199, but you get it free in the 100k Per Month Formula!). Another is an entire 30-day mindset course on 100k+ mindset, with daily journal prompts. Yes, this is a BONUS, in addition to the 10 modules + 1 + (did I mention!) Q&A hotseats and more with me.
I am so excited for all of this!
People have been signing up already. I may have done a secret sneaky stealth launch to a few peeps, and they hopped RIGHT on, especially when they saw how freakin' wow the vibe was not to mention OH – the VIP / Super VIP options. You gotta keep your eyes peeled!
Full Sales Page + Success Stories + ALL the Vibe of the 100k Per Month Formula coming in the official launch May 28! Join Now in the Secret Drop and Receive the 'Stealth' Bonus … this extra bonus goes away once the launch officially goes live tomorrow!
Shhhh deets below:
Time to decide freakin' bigger baby.
It's go time.
LET'S GO.
Amen!