Purpose
QUIT WORKING SO DAMN HARD TO CHASE A DREAM THAT WAS NEVER YOUR GOD DAMN DREAM
When will you get it?!
The money, fame, NONE of it will come until you SAY YES TO PURPOSE?
And that next level you're tryna get to?
Don't mean much if it's the WRONG FUCKING NEXT LEVEL. 
When will you get that the things you keep writing down, dreaming about, saying you want, or getting infuriated about not yet HAVING (and why the fuck is everyone else there faster?!) are NEVER GOING TO HAPPEN, if you don't say yes to purpose, and doing your SOUL work.
Soul work?
ALL the soul work, let's be clear.
Purpose?
Dropped in FULLY. Every day. Without fail. No matter what. Letting it become who you ARE.

It's actually freaking ridiculous, if you THINK about it, to imagine that the money | fame | fancy shit | glory | what-the-fuck-ever | or just plain and simple the getting to wake up and get through each day feeling AWESOME about yourself and life shit could POSSIBLY COME WITHOUT YOU FIRST BUILDING THE FOUNDATION.
And really –
Why would you WANT it?
Can you honestly say that it would mean something to you? To see your income grow … to see your following flow … to see all the markers of so-called success GO … up and up and up … all the while your SOUL being IGNORED?
It makes no sense
It's absurd
And actually
Quite horrific
Let's get brutally raw and down to the ground honest here –
You say you want to get rich, get known, be a leader, do epic shit in the world, be ACCEPTED at the top, and also just play there, but let me ask you a question –
If you could only do one thing – 
Be known for one thing – 
Truly create or UNLEASH one thing – 
A body of work, perhaps …
Or a certain way of showing up …
A side to you we don't know about …
And if you knew that you could truly go ALL IN ON THAT, and wave a magic wand and be KNOWN for it, or that you actually have PERMISSION to do it and it would WORK –
Wouldn't you be all in on that right now and not even actually GIVE a flying fuck about all that other shit?
Quit lying to yourself:
Y
ou're chasing money as a distraction from purpose.

You're telling yourself a bullshit story that if you 'go to the next level' then your soul will be filled, satisfied, finally you will have proven yourself as being enough, having done enough, being cool and worthy and successful, ETC.
And that'd be true, the whole 'what it feels like to next level the FUCK out of life thang' –
But there's just a small teensy little problem, isn't there?
WRONG FUCKING NEXT LEVEL BABY.
You're working so damn hard to chase a dream –
You're doing your HEAD in every day trying to figure out why your dreams aren't coming true –
You're going to bed frustrated each night that it's not GROWING and WHY IS EVERYBODY ELSE DOING BETTER THAN YOU, and seems to have it EASIER, too –
And the God damn dream
Isn't even your dream
You've become responsive, reactive, NOT focused on your own path.
You've taken on the conditioned ideals, perhaps not of the world at large, but certainly of THIS world, and like a sheep sheep sheep you've just nodded your head, smiled, and said "oh – okay! if I do that, make that money, have that following, get in with THAT cool crowd, then I'm GOOD. Then I'm SAFE. Then I will be HAPPY!"
WAKE UP.
It was never about that.
And here is what else, and I'm going to tell you something you KNOW:
The money, the fame, the acclaim, the glory, the 'worldwide approved success', IF you want it (and why shouldn't you; it's readily available ANYTIME AND FOR ANYONE!), is gonna come when you GIVE IN TO PURPOSE FIRST.
Did you EVER actually truly believe that it could be built on doing shit you're NOT deeply called to do …
In a way that does NOT really at ALL suit your sensibilities, and desires of what you wanna DO each day, and how it gets to flow …
And with or for people you don't NEXT LEVEL ADORE?!
I don't think so.
I think that when you dreamed of being rich! And famous! And changing the world! And IMPACTING! And not living the normal life! And doing and being something EXTRAORDINARY; all the stuff you KNOW you were born for – !
that it was only ever
about that one thing
about you waking up each day
and getting to do that one thing
until it's done
and really –
that's all
because actually –
how could anything else even MATTER, when you've done what you need to do each day?
Here is how you know what that one thing is:
It's the thing which, when you DO give in and give your day, your energy, your ESSENCE to, fills you up so damn much that you truly don't GIVE a fuck, about anything else.
You are completely filled up.
Your soul feels HONOURED.
Your voice feels HEARD.
You are SEEN.
You are COMPLETE.
You are WHOLE.
You have ABSOLUTE inner peace and certainty, and there is nothing that concerns you at all … even if 'technically' there should be … you just know –
You did what fucking matters.
And I wonder …
When was the last time your head hit the pillow at night, and you knew –
You did what fucking matters.
?
Wanna know how else to know, what that thing is?
You've always fucking known.
It's NEVER GOING TO GO AWAY.

The only question is –
Are you going to live for it, live with it, BECOME it?
Or are you going to continue to spend your whole damn life telling yourself that when you get this, that, the other, and PROVE yourself, then you'll be happy, and then you'll be free, to remember –
Remember –
Life is Now. Press Play! 
Kat x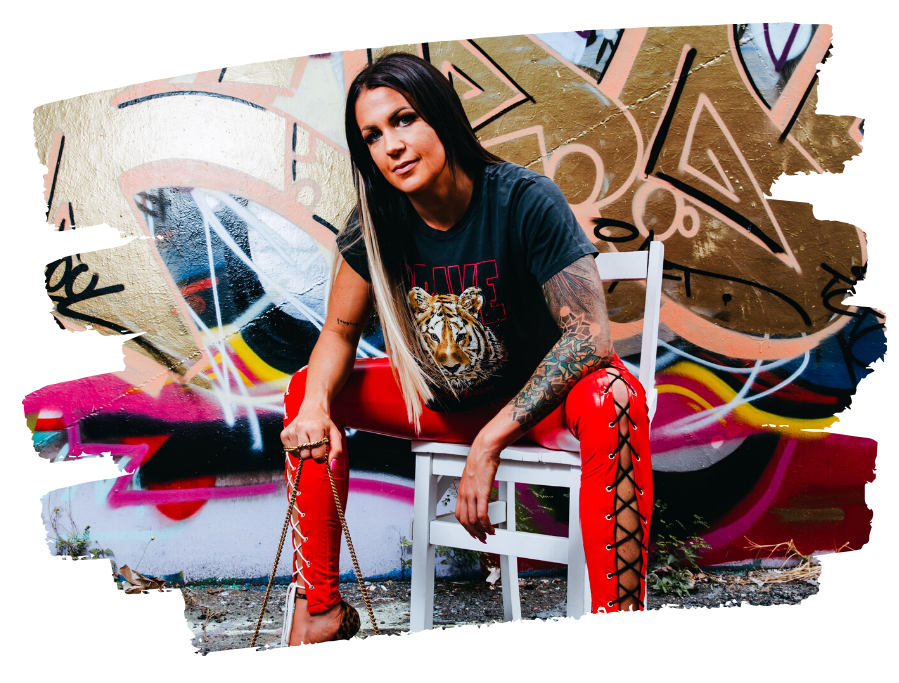 PS.
– dreamer. wanderer. soul led creator. One who was born for MORE.
I'm creating my new course, Big $ollar Energy, for the one who always knew she is here for millions,
to make it. To impact them. To create. And to LEAD.
Big $ollar Energy
The Money & Expansion Course for the Soul-Led Wanderer Who KNOWS It's Time to Go All in on HER,
and Let the Damn Receiving Take Care of Itself. The Way it Was Always Meant to Be.
Which means?
Identifying and releasing everything that gets to go, from the way you're thinking you need to do shit now, to the purposeless bits of the push or biz that it just don't need to be about, to the hidden junk in your psyche that gets to go.
>>> It's not about the do. The push. The win. When who you are when you only go within naturally PLACES you at the top,
but of the right fucking mountain.
The one that was always YOURS.
And then you finally WENT there.
Here's the thing, for us, about allowing an expanse of RECEIVING.
IT HAPPENS WHEN WE GO TO THE PLACE WHERE IT JUST IS.
And always was.
Class starts LIVE on Monday May 24, however early access + Big $ Energy vibes will open from Monday May 17 in our Telegram chat + join now bonuses are open already!
www.thekatrinaruthshow.com/bigdollarenergy
> it's time.