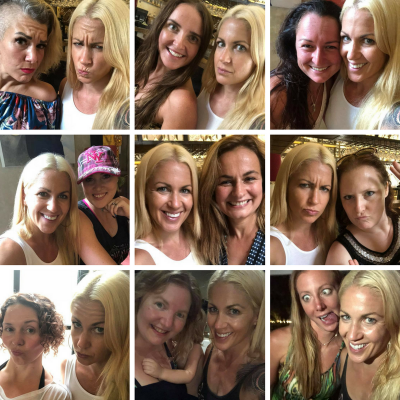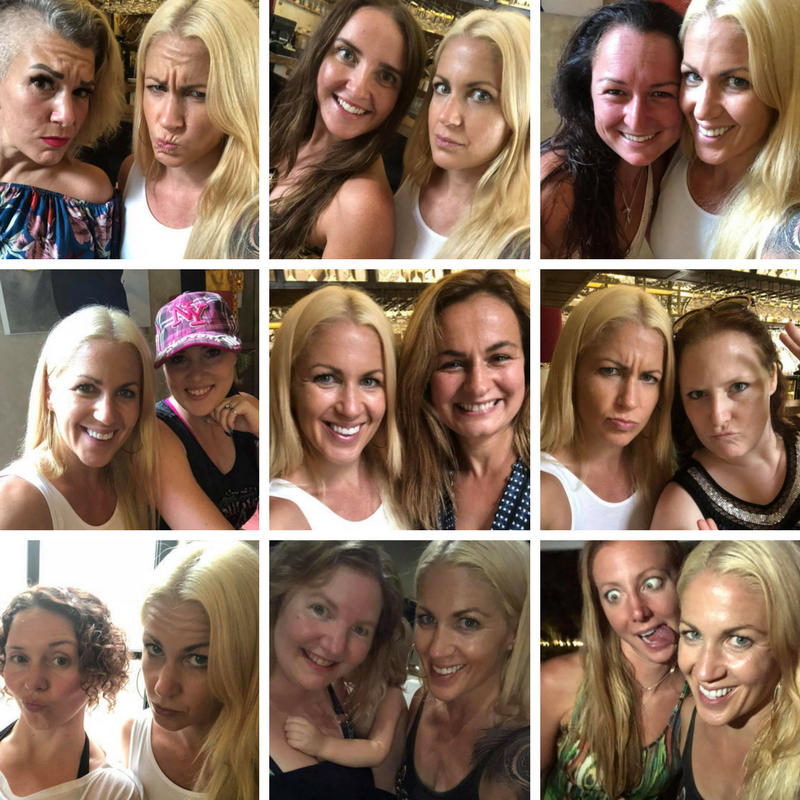 Success Mindset
HOW TO PISS OFF THE WRONG PEOPLE, AND HAVE THE RIGHT PEOPLE COME CLOSER
The fastest way to grow a tribe of loyal fans and followers who completely align with what you have to say and how you show up and say or show it, is to get really really fucking good at infuriating everybody else.
Of course you don't have to think of it this way, and the truth is that I never set out to infuriate the wrong people and thus bring MY peeps closer, tightening the net of this badass community with every real raw truth I spoke, but yet that's exactly what I DID do, continue to do, and it is a HUGE part of why I have such an engaged online community of driven motherfuckers who think and believe and live VERY freaking similarly to how I do, and who are, therefore, TOTAL soulmate clients and followers.
Wanna know something EXTRA cool about building a community of TRUE raving fans???!
They're not just there because you gave away some free shit once upon a time, or they somehow found themselves accidentally on your list, and they're kinda sorta wondering WHY they're even hearing from you, and eventually they just, well, DON'T.
They're there because they absofuckinglutely WANT to be there.
So much so, that if you have the audacity to not email or blog for like – a day! – they will in fact message you to a) see if you died and b) kick your ass in a not unsimilar way to what you do to them most of the time.
(Thank you very much!)
They also truly and ruly want to IMBIBE your message. They GET that it's so much more than just inspo shit taking up space on social media, or even surface-based 'how to' stuff which may or may not be of use in their business and lives.
They're happy to hear the how-to's, if you're offering them! But what they are THERE for, is the deep and transformative SOUL messaging which you're unleashing FROM your soul, to, well, theirs.
I don't have to tell you, there are NUMEROUS flow-on effects of muchas aweseomeness, which come from building such a tribe. Building? Fucking MAGNETIZING in baby, let's call it what it is!
For example:
– Your tribe will love on each OTHER just as much as, if not more than, what they love on you. INSTANT SOULMATE FRIENDS all around. Every single person connects with and next level adores every single person. I see this so powerfully each time my Inner Circle private clients meet for one of our 3x a year retreats. It's almost impossible to believe, without seeing it, just how INSTANT and deep the friendships are, and there are zero exceptions.
This can only happen, because I myself am COMPLETELY in alignment with who I take on as a client. Soulmate or nothing, zero exceptions. As a result, I have literally created a 'somewhat secret society' of what I believe are the MOST crazy powerful creators and change-makers in the world, each and every one of them a born STAR. Which can make for some interesting shouty dynamics and / or certain people commandeering my studio / lighting / audience / whatever they can get in front of. Haha.
– YOU will actually love and adore your tribe. I feel like this should not be necessary to say … however a LOT of coaches and leaders don't LOVE their audience. They'll use that word, sure. But love 'em to where they would of COURSE share a bed with them if need be? Love 'em to where they actually WANT to spend extra time, paid OR unpaid, with them? Love 'em to where EVERY interaction expands the client AND the coach? I don't think so.
Every week I receive many beautiful messages from my clients commenting on how deeply I truly care and love each of them. I love hearing these, and it also makes me feel a bit squirmy and uncomfortable, because there's that part of me that gets self-conscious, but also because I'm aware that the reason that happened is I just COULDN'T FUCKING EVEN WITH EVERYBODY ELSE. lol. I just eventually got selfish enough as a coach to refuse to have to deal for even a SECOND with people I don't next level ADORE.
– People buy shit from you on repeat, often VERY quickly after finding you, generally without even reading the offer, and at conversion rates that befuddle the rest of the industry. If that is YOU then lemme tell you: your internet market-y rules got nothing on simply speaking from the soul. People like US have sales numbers that make no sense because WE DON'T PLAY IN YOUR RULES, and also, by the way, we don't even CONCERN ourselves with things like how to increase our sales conversions. Ha! We concern ourselves exclusively with how to be more raw, more real, more from the soul, more deeply guided from within, more connected to ONLY doing what our higher self desires and requires.
REAL never fails.
But here's the deal, okay?
For any or all of this to work – and not just work, but work with SUCH freaking ease and flow, like it does for me and my clients, for THIS tribe, then it does indeed REQUIRE you to be 100% unfiltered.
AS fuck,
No exceptions.
No excuses.
No flakiness either, with the consistency side of things.
You gotta SHOW UP AND BARE YOUR NAKED SOUL TO THE WORLD EVERY DAMN DAY.
I mean … you DON'T gotta do ANY fucking thing, certainly not what I say.
But, well –
If you say you're a leader – 
If you call yourself a messenger – 
If you consider yourself a SEEKER and a TRUTH speaker, then, well –
You're gonna need to be leading, messaging, showing up and SPEAKING said truth, y'know?
And if you're going to CALL yourself something, then in the end, you're either being it –
Or you're not.
BEING is an all day every day sorta thing. So no, it's not about 'gotta do this each day; check it off a list'. It IS about the fact that if you ARE WHO YOU SAY YOU ARE AND WHO YOU SEEK TO BE, you WOULD be doing it each day, no matter what. Because you can't NOT. BECAUSE IT'S WHO YOU ARE.
And here is what else.
I'm gonna tell you something that may just hurt a little. It MIGHT sting. It MIGHT even scare you, and perhaps it's even been holding you back up unTIL this point:
THERE WILL BE PEOPLE WHO DON'T LIKE YOU.
SOME of them will even profess to HATE you.
SOME of them will even call you names … see only one side of you … infuriatingly not listen to your TRUE message, because they've got themselves all into a tizzy about one bit of you they don't like, or find 'wrong' or too diva-ish or too inappropriate, or this, or that, or the other.
SOME of them might even tell you how to talk … dress … look … probably breathe, if you gave them a chance!
Guess what?
NONE of them fucking matter.
Guess what else?
If you are NOT actively pissing off and infuriating the WRONG people, there is a very good (ahem, definite!) chance that the RIGHT PEOPLE DON'T EVEN SEE YOU.
It's not just about drawing the right ones closer.
It's about the fact that they literally won't SEE you.
How could they, when all you're showing is bland and boring bullshit?
YOU might know what an opinionated and powerful badass you are, with a message so powerful it'd take your breath away, but if you're not in fact LETTING IT TAKE THEIR BREATH AWAY … shocking them … causing them to exclaim out loud at the AUDACITY of you, and how you're saying the things THEY THINK BUT NOBODY DARES TO SAY, then, well –
THEY WON'T KNOW.
THEY WON'T CARE.
THEY WON'T COME CLOSER.
AND THEY WON'T EVEN SNEAK INTO BED WITH YOU HALFWAY THROUGH THE NIGHT OR STEAL YOUR ESPRESSO MARTINI WHEN YOU'RE NOT LOOKING!
I know!
IT'S RIDICULOUS.
So here is what you do.
If you know you're being KINDA bland and boring and COMPLETELY forgettable … even a lil bit. Don't feel bad, firstly. I WAS SO FUCKING BORING before I remembered that all I had to do was be me! And then for a WHILE I continued to be freaking boring, mixed with occasionally overly desperate-y or sometimes overly AGGRESSIVE, like I was trying to prove a point or something, until I eventually found my way.
The cool thing is … you don't have to find a way OUTSIDE of you.
It's all already up in there gorgeous. In your SOUL. But you DO have to let it out. How to do that?
Take a deep breath. Some people really WILL be horrified and personally offended at you being you.
Next:
DO IT ANYWAY.
The way you always HAVE done, when you're already AROUND your true peeps. For me I've always been MOST me when I'm being silly and ridiculous with my 3 younger siblings and my parents. I get extra loud … inappropriate as fuck … supremely silly and giggly … and may speak half in German or half in Friends quotes at any given moment. I also expect to be listened to, loved, heard.
AND I AM.
Same is true with my besties of course (and it goes both ways, I might add; also with my family!)
So all I did, to build the MOST incredible tribe of creators and purpose-driven hustlers on the PLANET, was I started to BE THAT ME.
I started to say in public what would previously only have been 'okay' in private.
I started to let the crrrrrraaazzzzzyyyyy out.
I eventually let ALL of it out.
I gave myself permission to talk about anything –
Do anything –
Be random or silly or ranty or funny as fuck.
TO BE ALL OF WHO I AM. And to let it – just as in real life – CHANGE EVERY DAY!
Duh, right?
What happened?
SO MUCH COOL SHIT.
Business got SUPER freaking easy.
My soul peeps found me and continued to.
My sales BLEW UP.
My following blew up – but only with 100% perfect people.
MY STAR ROSE.
I became known.
I became 'famous' in my industry.
I had TOO MUCH FUN … DO have too much fun … ALL THE TIME.
People wondered HOW ON EARTH I'VE BUILD THIS BUSINESS.
Even Frank Kern and Andy Jenkins could be seen once scratching their heads and saying 'she makes HOW much? Doing WHAT?'
I broke the rules.
And with it, my own fucking corner of the internet.
The DOWNSIDE, if you wanna look at it that way, is there've been many people along the way who THINK I AM A BAD PERSON. Or an overly aggressive person. Or a vapid person even! (I was in the top few percent of the country bitches!!). Or they think whatever they THINK, but you know what I think?
So
fucking
what
Imma be over here with MY bitches, changing the fucking world.
And that's REALLY all I came here to say.
How 'bout you?
Remember – !
Life is Now. Press Play.
Kat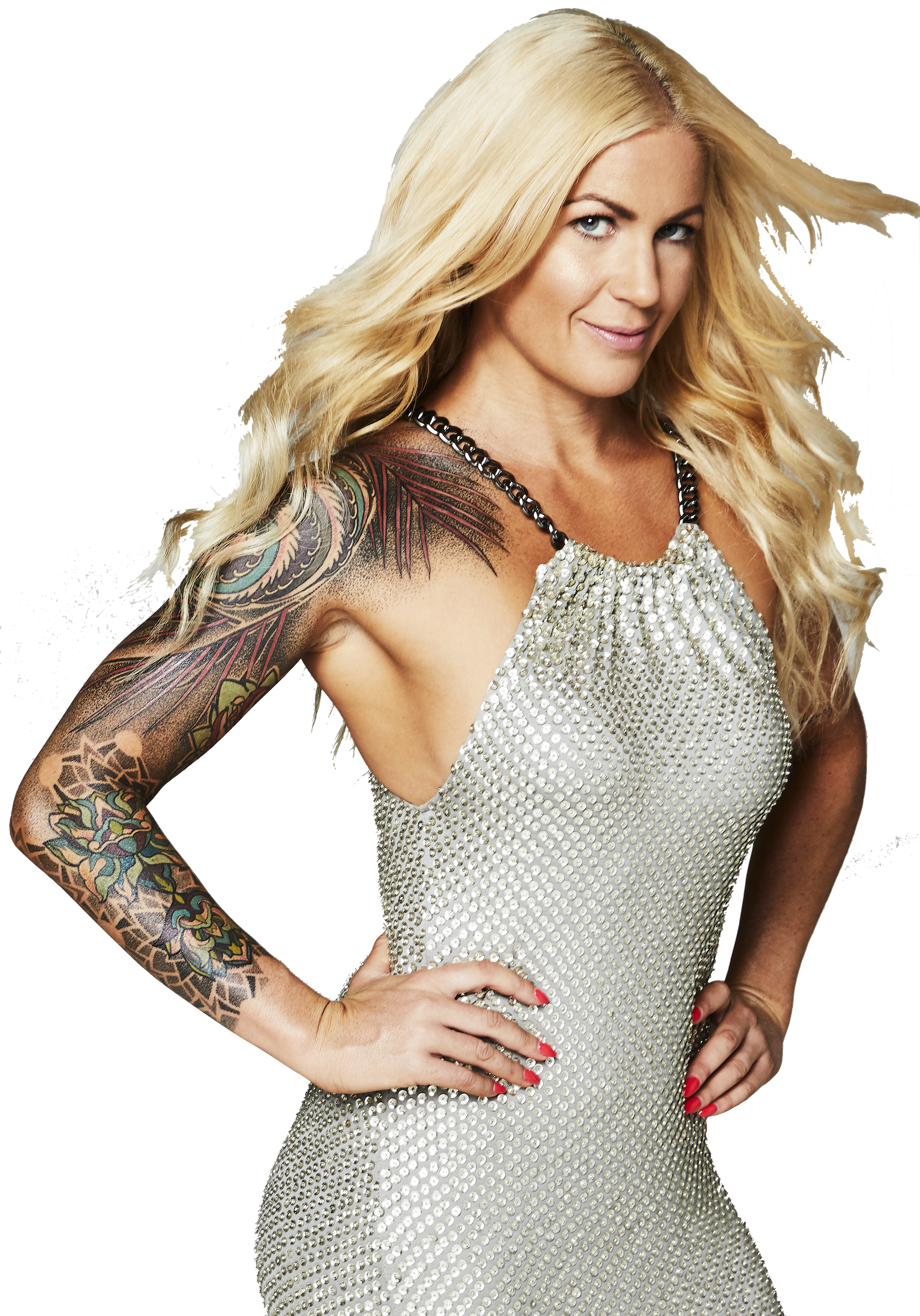 PS
WANNA COME JOIN ME AND MY BADASS GAME-CHANGERS, playing with me at the 1:1 client level???!!!
EMPRESS is open for registration NOW.
There are less than half of the places left … ALL my Inner Circle clients will be in this group as well by the way …
This is SERIOUS next level badassery.
And VERY serious fun 
Empress:
4 Weeks 1:1 With Katrina Ruth
CLAIM YOUR RIGHTFUL PLACE NOW
For those who were UNAPOLOGETICALLY BORN FOR MORE!
This is what's missing:
You:
You're a Queen, a leader, a badass, we KNOW this, you were born for it and it shines out of every pore of you, but more than that, you're a motherfucking EMPRESS, gorgeous, you've ALWAYS known this, and let's get real now:
(it might sting a little)
This whole LITTLE game you're playing, of "I'm a COACH, and I teach this, or that, or the other thing, join my program, sign up for my stuff, I'll teach you HOW, and show you the process and how I can HELP you?"
Well –
It was never going to cut it, WAS it now?
Nope!
THIS IS NOT NEW INFORMATION FOR YOU.
You look around –
At all the things –
You tell yourself you have to do each day –
The way you think you gotta show up, sell, prove your worth, get people to want to LEARN from you, and therefore pay you, and what you don't SEE is that the reason you were always meant to be PAID –
Damn highly, I might add!
– is for people to be in your presence.
To soak up the ENERGY and the ESSENCE of you.
To be lifted up and elevated to where THEY need to be, and into the action which automatically just goes with it, because of the way that YOU show up and shine.
This has nothing to do with what you teach.
It's NOT a fucking strategy.
And you can break down the components of it all you like, but REALLY it's a vibration thang.
You've either got it.
Or you don't.
And you, well you have always HAD it, haven't you? You've always been that person who shines so.fucking.bright, who sees the world in a particular way in which others do NOT, who has lived their LIFE in a certain way in which others do not, who has quite literally TRAINED for this shit.
Since you were a young girl –
Since as far back as you can remember –
No need to pretend otherwise – !
You KNEW you were born for more.
You looked around …
As though in a daze …
Not quite understanding what everybody else was ON about, or why they cared so much …
And just kinda sorta ALWAYS fucking realising –
Well.
This is not where I am going to be ANYWAY.
These are not my people …
This is not my path …
This is not the world I will OPERATE in!
It's as though your soul knew, since before time even began, that you came from different stock.
You were born into the wrong world, you had to spend time there for perhaps learning, or growth, or just the gathering of PATIENCE, but it was always clear that one day?
just as with an orphan –
who dreams she is really born of royalty –
Your real life would come for you.
What you didn't realise, what you were perhaps never told (and why would you be, because who would TELL you back then, or even KNOW?), what you must now take OWNERSHIP of, is that the life you've been waiting for this whole time, and the you who you've always known you must step into, it was NEVER GOING TO COME FOR YOU AT ALL.
It was always that YOU had to step up for IT.
And now here we are –
You show up online –
Every day 'doing the do'
Valiantly seeking to demonstrate why YOU are better coach, or even, the best – !
When actually you are NOT A FUCKING COACH AT ALL, and quite frankly the whole thing faintly SICKENS you, because when all is said and done and IF you dare to admit it –
You're just so much more than that.
That's all.
It's always been the way.
That's all.
You just didn't know you had to own it.
Is all.
And now, well NOW –
You wonder why you struggle to break that next income level
You wonder why so many of the things you set out to do exhaust you, and you either don't DO them (and continually beat up on yourself for it), or you do them and you RESENT EVERY FUCKING SECOND OF IT
You wonder what is WRONG with you
Why you can't just get your shit DONE
Why you don't seem to think or FEEL like the other coaches
And why it doesn't feel like FLOW yet when wasn't the whole damn POINT supposed to that you just get to wake up each day –
Follow your heart –
Create your art –
Do what you can't NOT?!
And you know –
Yes actually.
IT MOTHERFUCKING WAS.
So why does it feel so NOT that yet, why is it that even when you're CLAIMING flow and ease the truth is there's this constant fucking NIGGLE there, this missing piece, this emptiness, this frustration, this WON'T YOU ALL JUST FUCK OFF AND LEAVE ME ALONE energy?!
Isn't it obvious?
Don't you see?
Haven't you ALWAYS FUCKING KNOWN?
You're not a coach.
You're not an 'online business owner'.
You're not even ACTUALLY an entrepreneur, not if there's a full stop after it, anyhow.
You can do all these things.
Be all these things.
And indeed always WILL, howEVER –
What you are, who you are, how it's always BEEN, and why the whole damn thing is NOT in fact flowing as you know it should and COULD, is because you?
Are an EMPRESS baby.
Born for more.
Born for exceptional.
Born for EXTRAORDINARY.
And not of this world.
And you tell yourself –
How outrageous it is, to think so HIGHLY of you, to expect so much, to feel that REALLY if the world were at rights with itself YOU WOULD BE IN CHARGE, to know that you know that you know that people REALLY need to shut the fuck up and LISTEN to you, and that actually you should ALWAYS and ONLY get to do what you want –
Have what you want –
With the click of your fingers, and the blink of your eyes, and TOTALLY as you imagined it, and that while we're on it people SHOULD pay just to be in your presence –
You tell yourself it's TOO MUCH AND CRAZY –
But in actual fact
you know
and you've always known
she says –
with a shrug of her shoulders, and a 'what do you want me to do about it' look –
this is just how it IS …
Which I suppose begs the question –
When in actual fact do you imagine you might like to start owning the fact that THIS IS JUST HOW IT IS?
Question:
How about right fucking now?
EMPRESS
Claim Your Rightful Place, NOW.
4 Weeks 1:1 with Katrina Ruth, for Women UNAPOLOGETICALLY Born for More
Empress ENERGY AND VIBRATION
Empress EXPECTATIONS AND DEMANDS
Empress ENVIRONMENT, EVERY BIT OF IT
Empress EMPIRE, THE WHOLE SHEBANG
Empress MOTHERFUCKING EVERYTHING – THE WAY IT WAS ALWAYS SUPPOSED TO BE
It's time to stop playing so coy –
Pretending you want for so little –
And telling yourself a STORY –
That you're here to build a business online, make some money, be one of the fucking PACK, when the only truth is ALWAYS –
You were born to run the world.
EMPRESS initiation has begun – 
Your rightful place is waiting – 
This is 1:1 with me the likes of which has NEVER been done before, or even, heard of
It will take your breath away
It will shake you to your core
It will cause you to question EVERYTHING you're doing right now
And it will show you
UNAPOLOGETICALLY
Why you feel SO DAMN EMPTY INSIDE
When you're supposedly DOING everything you're meant to be doing
How can you feel
what you're mean to feel
and what it was always supposed to BE about
when you haven't even actually begun
on the life you really came here to build
There is a reason you feel like so much is missing, and here is what it is –
The thing you've been missing?
Is being the real fucking you.
EMPRESS gorgeous.
Me and you.
CLAIMING your rightful place, and everything which goes with it.
When?
LIFE IS NOW.
Message me to learn how to get in, and for all that this is about.
PS
BECOMING MAGNETIC IS HERE, OMG!!!!
THIS one is gonna go down as THE most rocket-fuel-up-your-ass WAKE you up shis ever!!
SO good!
www.thekatrinaruthshow.com/becomingmagnetic
An 11 Day Immersion.
With Me, Katrina Ruth.
To Return You to The Deepest Power and Magic Of Your Soul,
From Whence You Shall TRANSFIX The World,
As You Release ALL Strategy …
And SELL
THE PEOPLES
AUTOMATICALLY
ON YOU!
The Way It Was Always Meant To Be!
Just wait till you see what THIS is about!! www.thekatrinaruthshow.com/becomingmagnetic