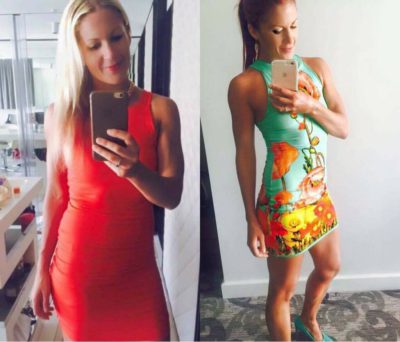 Look. Let's just get into some radical fucking honesty here, because this whole play it coy with LIFE thing you got going on?
Not such a smart idea!
Not such a FUN idea!
Definitely not an idea which is gonna make you MONEY.
And let's face it – it's kind of draining your soul.
The truth:
The truth is that eventually?
Eventually you're going to fucking cave.
And all of this … playing … pretending … putting on a brave face and trying to DO it right …
Is going to be shown for what it always ALWAYS was.
A complete.
And utter.
WASTE OF FUCKING TIME.
Time in which you:
Built the wrong business, focused on stuff that didn't really excite you, with PEOPLE you never adored, and in a way that didn't light you up.
Basically what we're talking about? Building the wrong fucking LIFE.
And here is the thing, the thing which ONE DAY YOU WILL REALLY GET AND UNDERSTAND:
It does NOT have to be that way!
It NEVER had to be that way, not when the truth about LIFE is that it is hands down what you make of it and what you make WITH it.
So when I say LOOK, I mean freaking LOOK, and acknowledge that sooner or later, no matter what fear is telling you NOW which is keeping you so bound, you ARE going to cave.
Cave and run away, escape it all, cover your head with your hands and rock back and forth and cry that you fucked it all up? NO! That's not what I'm talking about! I'm talking about sooner or later you're going to wake up, one day, after something happens, or after it NEVER happens, and you're going to think:
Fuck.
This.
Shit.
And you're going to cave into being YOU.
Into doing WHATEVER THE FUCK YOU WANT.
With whomEVER you please.
In a way that hands down EXCITES you.
And as it was always meant to be and always COULD have been!
Let's be honest now! …
Did you REALLY think it was going to work to NOT be you????!
?????!!!!!!
!!!!!!!!!!!!!!!!!!!!!!!!!!!!!!!!!!!!!!!!!!!!!!!!!!
???!
IT MAKES NO FUCKING SENSE!
HOW –
Pray tell –
Do you exactly PLAN –
Do share –
On BEING FREAKING SUCCESSFUL AT BEING SOMEONE OTHER THAN YOU?
I'm just not quite sure –
How you can imagine that that's actually a THING.
But since we're talking and all –
And I have some good experience at fucking shit up by not being honest with myself, and then eventually getting OVER it –
Allow me to tell you:
IT AIN'T A THING.
Never was.
Never will be.
So let's play a little game.
A game of IMAGINE.
A game where YOU get to imagine how your LIFE would be right now, if you'd HAD that moment.
If you'd already CAVED.
If you'd woken up, fresh as a daisy this morning, faced the world with a smile, and thought:
Fuck.
That.
Shit.
I'm just gonna do what I WANT now! What I FEEL like! What I'm CALLED to do! And what it was always always ALWAYS meant to be about.
What would THAT look like?
Who would you do??! (!)
WHAT would you do?
What would be DIFFERENT –
Right now –
In how you're showing up.
What you're allowing the world to KNOW you for –
What you're creating your LIFE about –
If you realised that ACTUALLY you don't need to GIVE a fuck about what anybody thinks, what anybody expects from you, what you think it has to BE about, what you think you have to do to build a business, a brand, a life, and that instead –
Well INSTEAD what you have to give a fuck about and what it can ONLY be about is whatever you in fact DO give a fuck about –
Deep down.
At your core.
Where you're admittedly scared to LOOK, but yet know that you must.
Look.
I understand what it's like to not know HOW to share the truth that's inside of you with the world. To be so damn scared of what they're going to say, or think, or worse still of finally putting YOU out there and seeing that nobody responds, nobody cares, you went all in and it didn't WORK!
I spent years –
A quarter of my life –
Worrying this way.
Living this way.
CREATING THE WRONG LIFE.
And then I realised that no matter how big my fear of going all in and ALL of the what ifs which could ensue from that, NONE of it could be more terrifying than continuing on the pathway of REACTING to who I thought I had to be, to what I thought success required, to living the wrong freaking life!
Isn't THAT the most terrifying thing that YOU can imagine? The idea that you'd spend even another DAY fighting to get ahead at shit that doesn't light you up so bright you shine from the heavens? Another day, huh! Most people will spend the rest of their LIFE doing this.
But you –
You who has a calling –
You who BELIEVES –
You with the DESTINY –
YOU KNOW BETTER.
And sooner or later YOU are going to give in to being you. You're going to wake up, think FUCK THIS SHIT, and you're going to start just doing what you want, how you want, with who you want, on PURPOSE. To live YOUR purpose.
And when you do you're going to wonder how on EARTH you thought you had to wait for this.
I PROMISE you that.
And you won't be hard on yourself about it because what's the point, but STILL:
It'd make a whole lot more sense if you just acknowledged it NOW.
And fucking DID something about it.
Sooner or later you ARE going to cave, you're going to realise that you have ONE life to live and that it's this one right here.
It might as well –
Be today.
What would THAT look like, hmmm?
I wonder …
Remember!
Life is Now. Press Play.
Kat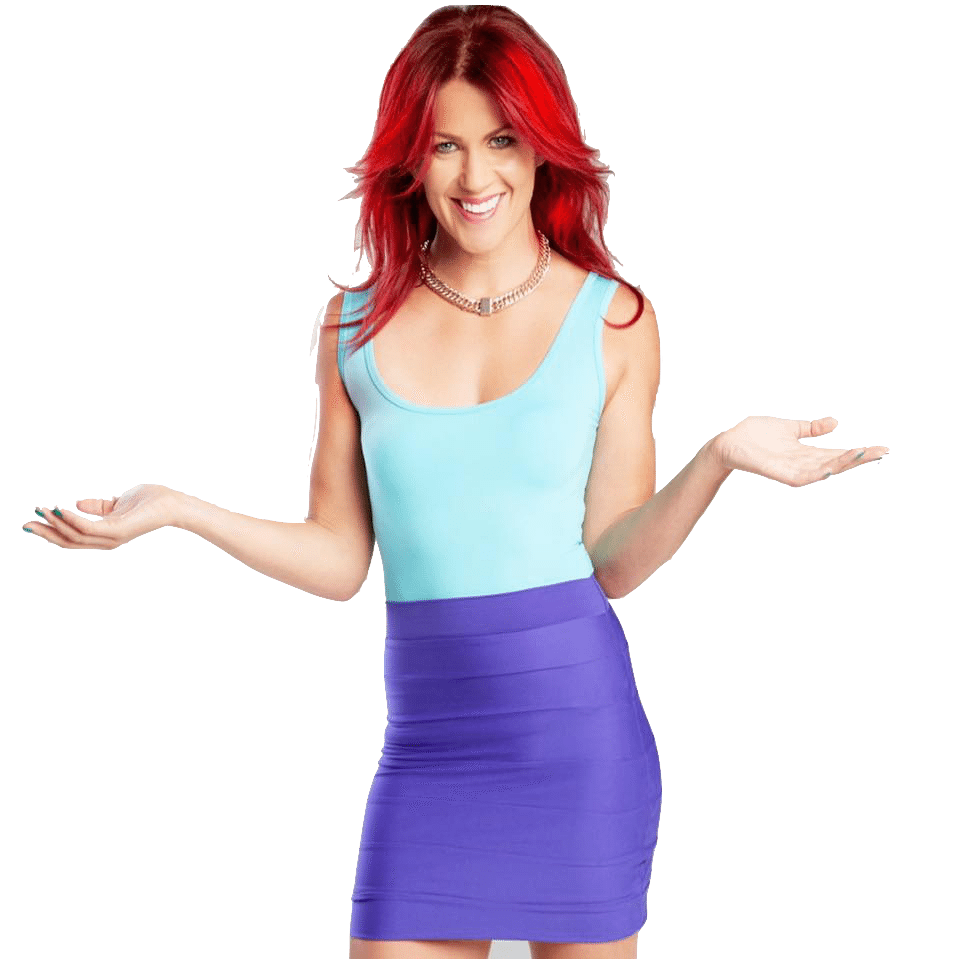 PS. What would be EASY, fun, exciting, flow? What do you really WANT to do?!
IDEA TO LAUNCH HUSTLE DAYS ARE HERE!
If there's one thing I ROCK at, it's launching FAST and effectively … in fact, typically I do it in a matter of hours! This is part skill, part practice, part refusing NOT to make shit happen like THAT 'cause I gotta lot of shit I WANT to make happen and I refuse to wait for it!
And NOW … I want to show YOU how simple it can be to bring your ideas to life EFFECTIVELY if you have the right stuff in place (SO much easier than you think!) and the right kick up the butt / motivation to do it (I'd be glad to 🙂 🙂 :))
Which is why, THIS:
***Introducing: Idea to Launch Hustle Days!***
Spend the day with me, either in person or online, and go from idea to launch in ONE day of unadulterated and epic-action taking hustle + fun.
For the driven entrepreneur, leader, creator who is sick and tired of not making shit happen FAST!
We're going to get locked on down together for a FULL day of hustle + creation, designed to get you:
– Super fucking crystal clear on your vision, your mission, what you want to be KNOWN for and why they will follow and buy
– NAILING your hell yes tribe growth strategy and implementing / bringing it to life right then and there
– From BRAND NEW IDEA to actual LAUNCH AND SALE before the day is over!!
When I've done this before with clients it has literally resulted in tens of thousands of dollars received INSTANTLY! Not to mention that this is PRECISELY how I get shit done in my own business … you think I spend ages hustling to make the money I make? NO! I just know how to make shit happen, fast, from the gut and with truth so raw and real that people fall over themselves to follow and be part of it!
And I want to do that for you … with you … kicking your ass over a full day of alignment, ASSKICKERY (told ya!) and massive fucking action taking, all the while discussing exactly what you need to know and understand for BEYOND that day in order to:
* Create an unshakeable success and wealth mindset where you KNOW that whatever you decide is done (and you also act on that, daily!)
* Get you clear on your PERSONAL daily hustle items, exactly what you need to be doing day in and day out to be on top of your game and creating money and impact with EASE
* Help you sort your shit out when it comes to how you're pressing play and creating your dreams in ALL areas – business, fitness, lifestyle, life!
* Set up – yes right there together! – your simple funnel and automated income process
* Design the REST of your funnel and product offer breakdown and start putting it together, WITH a launch plan you can take and run with
* Show you how SIMPLE it can be to create and succeed at this level when you simply make a HABIT of being the person to whom success is guaranteed!
Ready to go from IDEA TO LAUNCH in just ONE day of hustle, with me personally kicking your butt to make it happen, supporting and PROMOTING you as you do so, PLUS helping you put together your very own high-level success, mindset, productivity plan?
If this is calling you:
MESSAGE ME NOW.
Places are limited.
And once they go they go!
IDEA TO LAUNCH HUSTLE DAYS are available in every major city in Aus … in LA … in Austin, Texas … and in London … AND over Skype / phone if you just want to get into it NOW, from wherever you are in the world!
Success can be EASY, once it becomes part of who you are. But sometimes? You just needa get locked up in a room and shown how to get your HUSTLE on to become that person. Ready, willing, want it all and prepared to work for it?
Message me now and let's get your hustle ON!
PS …***VIFP luxuries and secret activities may apply***
PS
Expansion.
10 Days of Live Soul Transmissions, to Help You Find and Follow the Messages Within
Day 1) Trust
Day 2) Certainty
Day 3) Self-Belief
Day 4) Empire Creation
Day 5) Your Deepest Message
Day 6) Following Soul Guidance in All Areas
Day 7) Faith vs Fear
Day 8) Accessing Flow, and Superflow
Day 9) Expanding Time
Day 10) Expanding Money
Every day will be a LIVE soul led transmission.
This will take place on Facebook video, held at a variety of times in order to account for varying time zones, and scheduled only once we have begun. Our daily soul transmissions will be guided from MY higher self and directed from and for YOURS, to help you find and FOLLOW the messages within. The messages of your spirit, your consciousness, of the who you've always been and yet have managed quite well to cover up a lot of the time.
This is about stripping away –
And getting back to the CORE.
We'll dive day by day into the above mentioned areas –
And you'll receive all content and bonuses to keep for life.
There will be daily spirit prompts which you'll receive after each training.
And plenty of time opportunity connect with me throughout, receive transmissions direct to YOUR questions, and absorb more even than what comes through on the trainings, via the energy we'll create in this collective!
It's very rare for me to know in advance exactly what is coming through day to day.
I certainly don't have the details of each day's content. But I know that these areas have been on my heart to talk about, in particular around belief, around certainty, around living from FAITH.
We know that exactly what is meant to come through for you WILL, and then some. And that if you intend and allow for it to, it will change, most likely before we even begin, due to your energetic commitment, the direction of your LIFE!
Meaning: direct it back to absolute soul alignment.
*** NEVER Seen Before Bonus! ***
As part of this, I've been guided to offer a NEVER before seen bonus … one I feel super vulnerable about sharing!
It's the exact journaling I did to allow the download of THIS offer through. How I allowed the idea to bubble up. You'll see my doubt, uncertainty, annoyance. You'll see what I discarded. How I went through the layers. And how I KNEW, this was the one.
I'll ALSO add in copies (screenshots) of my conversation with my COO Ash, where I was talking through the idea and allowing it to come to life.
I want to show you the exact Idea to Launch process!
This bonus alone is EASILY worth the cost of this program, particularly when you hear the mindset side of it, in terms of STAYING THE COURSE and refusing to back away from my self until the idea showed up!
I refuse not to create!!
AND, when you register for EXPANSION today (and how could you not?!) you'll also receive early access to the Pre-Work. This is ALSO never seen before, and brand new just for you – and it's a guided meditation on remembrance, to help you connect back to deepest self and the most certain truth of your destiny, before we even begin.
Perfect priming, for when we expand RAPIDLY into all that is coming through in this work!
Of course I could now go on and on here, about what I could or should have charged for this, and what it's actually going to be …
Or about all my accomplishments on line and off, with money, with purpose, with passion, with flow …
I think you know all this anyway. Even if you just me! Your soul feels what matters. And that's ALL that matters.
But I will say this:
You've always known it's supposed to be about ALL that is inside of you. That it's meant to COME from a place of purpose, passion, and SUPER super flow. And that if you just.freaking.trusted, and showed up FULLY from that place, you'd be living in a different reality already.
THE ONE INSIDE OF YOU.
If that's true for you right now, then LET'S GO CREATE THAT REALITY.
Right now
Press play for regular, (super fuck yes!!) upfront or payment plan
OR
Press play like a VIP, and receive the full course, plus 10 days direct photos or screenshots of my ACTUAL personal journaling, so you can see how I create and expand my life, PLUS a VIP only follow-on live Hotseat, where you'll receive a personal transmission just for you, if you'd like one! Payment plan also available.
>>> https://thekatrinaruthshow.com/expansion
We start Monday 17 December, US time!