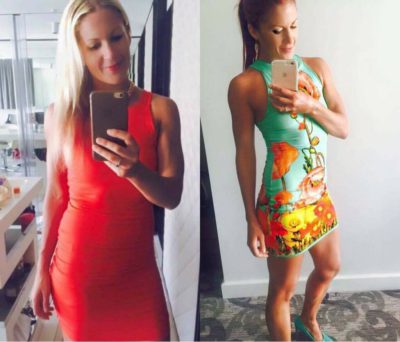 Look. Let's just get into some radical fucking honesty here, because this whole play it coy with LIFE thing you got going on?
Not such a smart idea!
Not such a FUN idea!
Definitely not an idea which is gonna make you MONEY.
And let's face it – it's kind of draining your soul.
The truth:
The truth is that eventually?
Eventually you're going to fucking cave.
And all of this … playing … pretending … putting on a brave face and trying to DO it right …
Is going to be shown for what it always ALWAYS was.
A complete.
And utter.
WASTE OF FUCKING TIME.
Time in which you:
Built the wrong business, focused on stuff that didn't really excite you, with PEOPLE you never adored, and in a way that didn't light you up.
Basically what we're talking about? Building the wrong fucking LIFE.
And here is the thing, the thing which ONE DAY YOU WILL REALLY GET AND UNDERSTAND:
It does NOT have to be that way!
It NEVER had to be that way, not when the truth about LIFE is that it is hands down what you make of it and what you make WITH it.
So when I say LOOK, I mean freaking LOOK, and acknowledge that sooner or later, no matter what fear is telling you NOW which is keeping you so bound, you ARE going to cave.
Cave and run away, escape it all, cover your head with your hands and rock back and forth and cry that you fucked it all up? NO! That's not what I'm talking about! I'm talking about sooner or later you're going to wake up, one day, after something happens, or after it NEVER happens, and you're going to think:
Fuck.
This.
Shit.
And you're going to cave into being YOU.
Into doing WHATEVER THE FUCK YOU WANT.
With whomEVER you please.
In a way that hands down EXCITES you.
And as it was always meant to be and always COULD have been!
Let's be honest now! …
Did you REALLY think it was going to work to NOT be you????!
?????!!!!!!
!!!!!!!!!!!!!!!!!!!!!!!!!!!!!!!!!!!!!!!!!!!!!!!!!!
???!
IT MAKES NO FUCKING SENSE!
HOW –
Pray tell –
Do you exactly PLAN –
Do share –
On BEING FREAKING SUCCESSFUL AT BEING SOMEONE OTHER THAN YOU?
I'm just not quite sure –
How you can imagine that that's actually a THING.
But since we're talking and all –
And I have some good experience at fucking shit up by not being honest with myself, and then eventually getting OVER it –
Allow me to tell you:
IT AIN'T A THING.
Never was.
Never will be.
So let's play a little game.
A game of IMAGINE.
A game where YOU get to imagine how your LIFE would be right now, if you'd HAD that moment.
If you'd already CAVED.
If you'd woken up, fresh as a daisy this morning, faced the world with a smile, and thought:
Fuck.
That.
Shit.
I'm just gonna do what I WANT now! What I FEEL like! What I'm CALLED to do! And what it was always always ALWAYS meant to be about.
What would THAT look like?
Who would you do??! (!)
WHAT would you do?
What would be DIFFERENT –
Right now –
In how you're showing up.
What you're allowing the world to KNOW you for –
What you're creating your LIFE about –
If you realised that ACTUALLY you don't need to GIVE a fuck about what anybody thinks, what anybody expects from you, what you think it has to BE about, what you think you have to do to build a business, a brand, a life, and that instead –
Well INSTEAD what you have to give a fuck about and what it can ONLY be about is whatever you in fact DO give a fuck about –
Deep down.
At your core.
Where you're admittedly scared to LOOK, but yet know that you must.
Look.
I understand what it's like to not know HOW to share the truth that's inside of you with the world. To be so damn scared of what they're going to say, or think, or worse still of finally putting YOU out there and seeing that nobody responds, nobody cares, you went all in and it didn't WORK!
I spent years –
A quarter of my life –
Worrying this way.
Living this way.
CREATING THE WRONG LIFE.
And then I realised that no matter how big my fear of going all in and ALL of the what ifs which could ensue from that, NONE of it could be more terrifying than continuing on the pathway of REACTING to who I thought I had to be, to what I thought success required, to living the wrong freaking life!
Isn't THAT the most terrifying thing that YOU can imagine? The idea that you'd spend even another DAY fighting to get ahead at shit that doesn't light you up so bright you shine from the heavens? Another day, huh! Most people will spend the rest of their LIFE doing this.
But you –
You who has a calling –
You who BELIEVES –
You with the DESTINY –
YOU KNOW BETTER.
And sooner or later YOU are going to give in to being you. You're going to wake up, think FUCK THIS SHIT, and you're going to start just doing what you want, how you want, with who you want, on PURPOSE. To live YOUR purpose.
And when you do you're going to wonder how on EARTH you thought you had to wait for this.
I PROMISE you that.
And you won't be hard on yourself about it because what's the point, but STILL:
It'd make a whole lot more sense if you just acknowledged it NOW.
And fucking DID something about it.
Sooner or later you ARE going to cave, you're going to realise that you have ONE life to live and that it's this one right here.
It might as well –
Be today.
What would THAT look like, hmmm?
I wonder …
Remember!
Life is Now. Press Play.
Kat
PS
I'm calling in my next intake of driven badass LEADER women who want to work with me 1:1 to FOLLOW SOUL and achieve ALIGNED AF fame, income growth, more.
Yeahhhhhh … this is about unapologetically claiming your place as one who is MEANT to be seen and heard by everyone!!
Next Level Empire baby!
Multi 7-Figure Empire Expansion For Unapologetically Badass & Driven Women Who Are Ready to Be Seen By the WHOLE Damn World
6 weeks.
1:1
You and me
This is for the women who already have a message, an audience, and are making money online and who are now ready to put some damn WHEELS on the thing.
We will be going deeper into message clarity
We WILL be nailing down what you're selling, and how you're selling it, for maximum conversion and flow
We WILL be getting you fully connected to the badass leader within who KNOWS she is meant to run the damn thing
But these things are just the warm-up, because let's face it –
You already message
You already show up
You already sell
You're already ROCKING what you're doing right now
So what you're here for, and what I'm here for with you?
Is to blow the damn thing up.
MAXIMUM reach.
RAPID growth of audience
MASS visibility
MEDIA TAKEOVER
NEXT level leadership status, and being the one who is KNOWN as the Queen
And sales EXPLOSION
I'm taking what I'm doing in my business to CONTINUALLY claim my place at the top, and to take my message to the masses whilst also RAPIDLY growing following and income,
And showing it all to you
Exactly how we do it
What precisely is in place
What we had to have in place for it to work
What we do day to day to elevate fame, income, purpose, ALL of it
And then I'm going to work with you personally to roll it out
Next Level Empire baby:
For the women who were born for more,
And who are done with circling repeatedly around the same damn pond and kidding themselves they're gonna find it there.
Ready, and know it's time? It just might be 😉
PM me now for the full overview. x