Go against your gut, sure, that'll work
Refuse to listen to the voice guiding you to your calling, makes total sense

Run, run, RUN from your purpose, why not? It's only your life … there's still more time … and besides, it's freaking SCARY, it's too unknown, you need SECURITY, so it's better, smarter, safer, and really not SO bad, to keep things as they are.
It's crazy to think that YOU could be different, live differently, do something extraordinary … right?
A pipe dream … not how life works … the stuff of fantasies … right?
Right.
Right.
Right.
You say to yourself.
As you nod your head –
Straighten back up from the despair which has, once more, inevitably dragged you down again when for a SECOND, the mask dropped, and you realised, the LIE of your LIFE.
But sure, it's easy to brush off! All you have to do, is look around, and everywhere you care to run, PROOF! Yay … how fun. How fabulous. How REASSURING!
Proof, at every turn, that no, you can't make money doing what you love.
You can't just wake up and do what you want.
Life doesn't WORK like that, it's not SAFE, and besides, it would DISRUPT THE WHOLE THING FOR EVERYONE … one can't leave … it makes the others uncomfortable, insecure, anxious, that perhaps, perhaps, perhaps … that still small voice inside is right.
How HELPFUL it is, to have proof!
The only problem, of course, and it's just a teensy one, really, nothing to write home about, TRULY, is that, well, just, well, hmm –
YOU DON'T FUCKING BELIEVE YOURSELF FOR A SECOND.

You damn well KNOW that what you feel inside of you is real.
You KNOW you were born for more.
You KNOW you're fucking called.
And you know –
Beyond a shadow of a shadow of a doubt –
That if you went all in? If you stepped off the fucking ledge? If you said yes and MEANT it, and followed through, day by day, just one more step, just pressing play fully in each next moment; that's ALL it takes –
That EVERYTHING you've ever dreamt and known is possible WOULD be.
It's time to be.
fucking.
honest.
You KNOW you can make money doing what you love.
You KNOW you can wake up each day filled with passion and FUCK yes for the day ahead.
You KNOW you can create a life so extraordinary it seems like a trick, like 'how can I be getting away with this; SOMEBODY SHOULD TELL SOMEBODY!'.
You know you were born to lead –
Create –
Be a revolutionary fucking next level badass –
Unleash something AMAZING –
(on repeat)
And maybe even change the world
You know that if your head is in the clouds half the time, or you're living in a fantasy world, that's because it's the WORLD THAT IS AVAILABLE TO YOU.
The one you're meant to write.
The one you MUST write.
The one you can't NOT.
And for every day that you, despite this ABSOLUTE truth, DO not write it, live it, step INTO it, in faith, and without a fucking clue HOW ('cause what did that ever have to do with anything?!) –
you feel like you're dying
a slow and awful death
only your body still staying alive
so that you can remain housed
caged
trapped
RUINED
inside of it
And ever reminded, when you DARE to look within, or you somehow forget to NUMB, of the life you could have lived
The you who you were meant to be
The whole damn REASON you were brought to this world, at all!
But then there is this.
The truth.
The strength.
The knowledge.
The WISDOM.
The quiet still CERTAINTY.

When you put aside all of the drama –
When you stop carrying on like a 13 year old at a Bieber concert about whether or not your dreams are possible –
When you say fuck THIS shit, and quit buying into the bullshit that SAFETY or SECURITY could mean anything except giving your life for PURPOSE –
When you TURN AWAY FROM ALL OF IT, and for even the BRIEFEST of seconds look ONLY within and just BE in who you ARE –
You know.
You JUST.
FUCKING.
KNOW.
That it's ALL available to you.
IT ALWAYS HAS BEEN.
It's NEVER going away.
And that maybe, just maybe, just fucking MAYBE –
You're gonna press play.
Or? If not? Well –
Run
Run
RUN from your purpose
I'm sure that'll work …
It's not as though it's KILLING YOU SO FAR, is it?
Remember –
Life is Now. Press Play! 
Kat x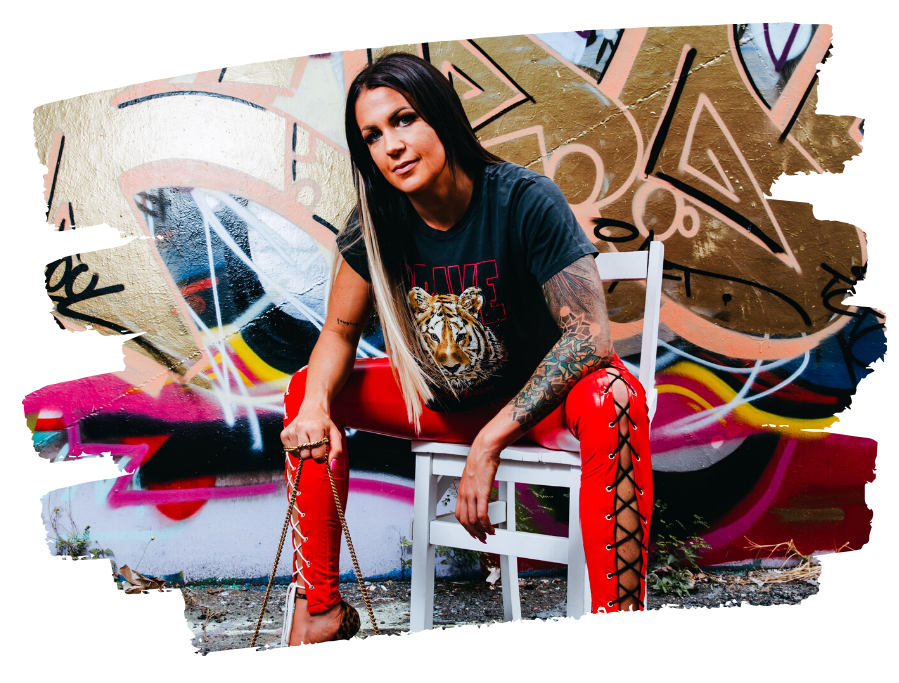 PS.
– dreamer. wanderer. soul led creator. One who was born for MORE.
I'm creating my new course, Big $ollar Energy, for the one who always knew she is here for millions,
to make it. To impact them. To create. And to LEAD.
Big $ollar Energy
The Money & Expansion Course for the Soul-Led Wanderer Who KNOWS It's Time to Go All in on HER,
and Let the Damn Receiving Take Care of Itself. The Way it Was Always Meant to Be.
Which means?
Identifying and releasing everything that gets to go, from the way you're thinking you need to do shit now, to the purposeless bits of the push or biz that it just don't need to be about, to the hidden junk in your psyche that gets to go.
>>> It's not about the do. The push. The win. When who you are when you only go within naturally PLACES you at the top,
but of the right fucking mountain.
The one that was always YOURS.
And then you finally WENT there.
Here's the thing, for us, about allowing an expanse of RECEIVING.
IT HAPPENS WHEN WE GO TO THE PLACE WHERE IT JUST IS.
And always was.
Class starts LIVE on Monday May 24, however early access + Big $ Energy vibes will open from Monday May 17 in our Telegram chat + join now bonuses are open already!
www.thekatrinaruthshow.com/bigdollarenergy
> it's time.