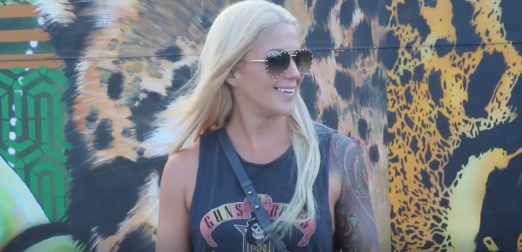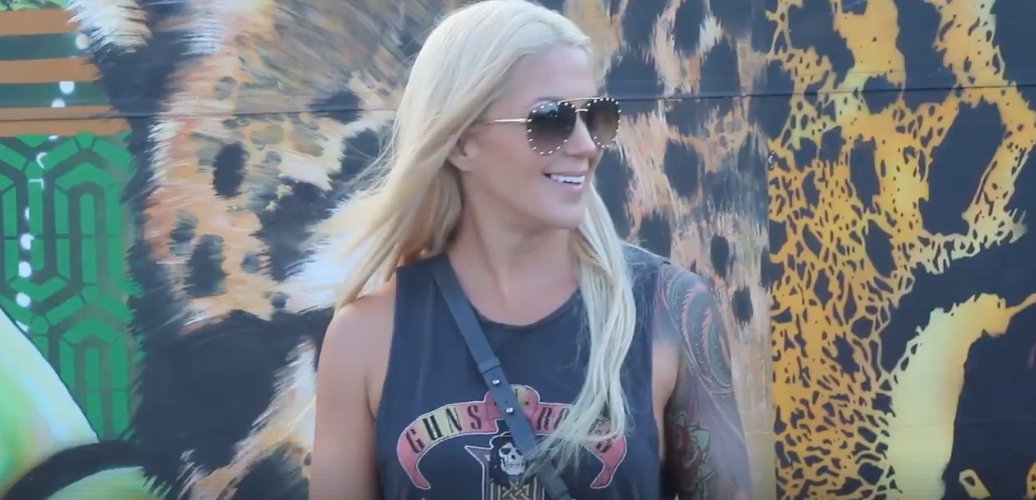 Success Mindset
STAKE YOUR CLAIM SO BOLDLY YOU MAKE IT IMPOSSIBLE TO GO BACK
"Wait! You're not going to show people that already, surely?! Don't you want to wait till it's all ready?!"
My stylist was peering over my shoulder as I hit 'publish' and shared one of my new branding photos with the world, or at least the Facebook world.
It was the ONLY possible photo to go with the message I wanted to post with it, which was about DECIDING to be a high-value woman. The photo … the dress … the tattoo WITH the dress … I felt like it was embodying EVERYTHING I long ago had chosen to become, and was now BEING. Whether the message came first or the dress and it's chained neckline and the art of the image was what BROUGHT the message, who knows, and sure – had I not HAD the photo I guess I'd have had to choose another one.
But I had the photo (even if it was just a photo of a photo of an image on a desktop!!)
And I had the message.
And I had the urgent desire and need to post all of it, NOW, and fuck the consequences. Which in this case were simply – breaking the rules around not revealing my new brand design until it was fully fucking ready and perfected.
"Too late!" I said, as I hit publish.
It's only how I do everything …
One of my self-made millionaire private clients was by my side, and we both laughed as I explained:
"This is social media. This is where I share what's happening NOW. And besides, if I put it out there now, before everything is finished, before every piece is polished, before I maybe SHOULD', then, well, it's gonna force me to level up NOW, and keep up"
I actually hadn't thought this through that much in posting the photo, the truth is that in order to build my EMPIRE online, and live the way I do, I really don't think through much of ANYTHING!
I have thoughts, ideas, downloads, YES-es.
I follow them.
NOW baby, always now. I mean … what other moment is there even?! Something is either a YES and THEN YOU DO IT, or what's the point.
What I didn't fully realise though, is that even posting that ONE image, let alone the 3 or 4 I've let slip out since then, shifted things INSTANTLY.
For example, this morning I found myself messaging my team about certain images that we've been using on Instagram:
"These just aren't going to work anymore. They're simply not at the level of the new images; check out the last few images I've posted on Insta and my personal Facebook. Everything has shifted. This is now the new level."
On an audio sent to my brother / COO last night, I found myself saying something similar.
We'd been planning out some changes to my membership program, and he wanted my feedback on what needed to happen now.
I was listening (as I do) to his message while in the shower, and without thinking I picked up the phone off its shelf and started to audio back while still under the shower. Whoops … lol!
"Hmmm … here's the problem. I don't know if you realise this, but what I've been doing here in LA the last few days for my Brand Design has been about a LOT more than just the video and photos, and the visual branding. We've been visioning deep on the next several of who Katrina Ruth IS. And I feel like the changes we were about to make in the business are now already SO out of date, as a result of what's just come up.
We're going to have to get on the phone tomorrow and talk about what needs to actually happen to reflect the level I just stepped into"
I felt a little bit unsettled, because all of a sudden, literally in a DAY, or a few days, I suppose, of investing SERIOUSLY big with money, time, energy, emotion, and also my choice to OWN it, I just completely became a new person.
The old Katrina Ruth?
She's dead.
And she really only came (back) to life a few months ago, so you didn't get to know her for long!
What I didn't REALISE, what I couldn't possibly have known before this past week, and especially in seeing the photos and not even finished product but OMG which has just been created, is how far forward I was going to shift, and how FAST.
What I didn't even CONSIDER, is that throwing a few screenshot photos, grainy and all, giving an insight into the new me we just revealed, on Facebook, would actually CHANGE THE WHOLE FUCKING GAME IN A MOMENT.
It is literally not possible now for me to go back.
All of a sudden, things need to shift FAST.
Not a single Instagram image from the old Katrina Ruth can go up.
My key photos on social need to change STAT.
My Facebook vibe has already lifted IMMENSELY – I need to know keep it up.
The website will be stripped naked and completely rebuilt within a matter of weeks.
And I simply won't be associated with a single dot on an 'i' that is not in the image of the me we've just unleashed.
This is exciting … and it's fucking nerve wracking.
I let the next level badass out. I can't put her back in. Now, my team, my self, and even my community are going to have to KEEP UP WITH THE CHANGE, or simply move on out.
Well, my team and I will just keep up; that's a given. But it's going to be intense and it's going to require massive commitment. It probably WAS foolhardy to stake my claim, show the world a hint of what's coming, reveal something that now can't be taken back.
A normal person would plan the reveal carefully …
Have everything COMPLETELY perfect …
Lead on up to it, and then probably change everything overnight and poof – it's done!
Me, I casually drop a punch-to-the-gut piece of artwork on Facebook and change everything in a MOMENT … too late …!! Here I am. Oh fuck. Now I have to KEEP BEING THAT PERSON.
And it makes me think, you know?
Of all the times when I've taken a leap of faith so big it was just CRAZY, it put me in a position of EXTREME discomfort or even fear in order to be able to live into it, and I DIDN'T KNOW IF I WOULD MAKE IT.
Of all the times when I've demanded things be done or changed in a RIDICULOUSLY short period of time.
Of all the times I've said a BIG 'fuck you' to how anybody else would do it, and just insisted on having what I want and BEING THAT WOMAN now.
And of all the times –
Which is to say EVERY time –
When being so demanding, so unreasonable, so CRAZY –
Has worked.
Here's the thing:
NOBODY is gonna appoint you for you. Nobody is going to come along and say – "hey! We noticed how damn powerful you ARE; you the baddest woman in town baby, please let us TELL THE WORLD!"
You have to appoint yourself.
You have to do it to where you know you're meant to ACTUALLY be, not just a teensy little NOT even noticeable step forward.
And then you have to RUN LIKE THE WIND to keep up and even AHEAD of yourself.
Is it scary, challenging, exhausting at times? OF COURSE!
Can you do it?
Of course.
So today, here is what I want to challenge you with:
How can you stake your claim SO damn boldly you make it impossible to come back?
Go do that.