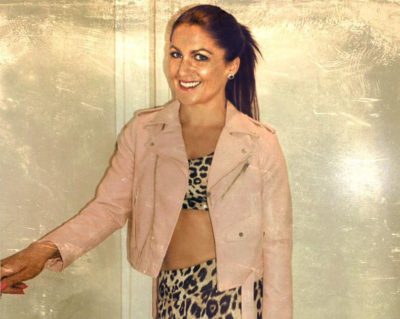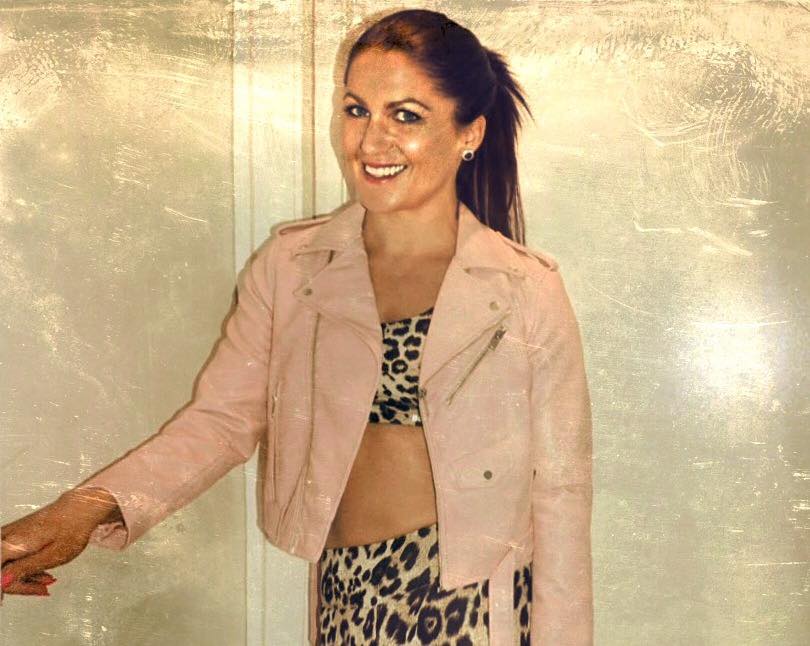 It's time to surrender, gorgeous.
All of this stuff, you hold to so tightly, wanting and wishing and TRYING –
To make it work.
To make it be yours.
To have it now.
To FORCE into the box you think it must be in –
It's time to let it go.
It's time to detach, from that which you can't control, which is to say, from everything outside of your own feelings, your own thoughts, your own state.
You get to choose how you react.
You get to choose how you feel.
You get to choose how you think.
You get to choose how you BE in this world, and as a result of WHO YOU CHOOSE TO BE you also choose your reality, around you, your outcomes, received, but what you do NOT get to choose is to force –
Those things to show up how or when or as, you in your FEAR-based state, think they must.
It's time to surrender.
What, you think by WORRYING about it you're going to get there faster?
You think by exerting FORCE or MANIPULATION somebody or something outside of you is going to jump through your hoops?
Is that how you want it, anyway?
You got there because you TRICKED, the world, into giving you, begrudgingly, what you want?
I don't think so.
And it won't hold, anyway.
It's time to surrender, because when you let GO, of fists tightly grasped, so scared you might miss OUT, you are then ABLE, to open up your palms –
Stretch out your arms –
And receive.
Do you want to know why surrender is so important, when you have a particular Thing Which You Desire?
1) It allows you to stop freaking the FUCK out, and admit what you really want
2) It gives you the freedom to ADMIT what you really want, because if you've surrendered the outcome you're not trying to adjust or tweak it from fear, with the mindset that if you compromise a little here, a little more there, maybe you can get something 'pretty close to'.
3) It allows you to be TUNED IN, in alignment, in the now, and therefore to LISTEN in, to what the aligned action is, which you can now take
The truth is that in order to ACCOMPLISH or GET a Thing, there is NEVER anything you must do (i.e., a list, of length Plans, and Actions), but yet there is ALWAYS an action to take.
Right here.
Right now.
So the question is …
How the hell are you supposed to know what the CORRECT aligned action to take in the now is, in order to create your reality from WITHIN, if you're too busy holding on, freaking out, worrying, or trying to negotiate with God or the Universe about the terms?
You can't.
Surrender says –
"I believe I can create whatever I desire. I choose – this! I've asked for it, and so it is mine, and all I need to do now is wait for my order to be delivered!"
You don't order food in a restaurant and then sit there anxiously waiting in fear that it might not arrive … or making bargains in your head about which slightly different version of it you could accept as a compromise!
Why would you do that when it comes to ordering what you want in life?
Ask.
Wait.
Take aligned action, if required.
Receive.
But SURRENDER the outcome.
This means, surrender also says:
"This or something better. Whatever I have asked for I believe is DONE, and I choose to receive as MINE, but I also know it's this or something better slash more ALIGNED. So as much as I really really think I want the actual Thing and I want it just SO, and I absolutely believe and know it is DONE, I also know that if it never works out that way –
It's cool.
It was meant to be something else. Because EVERYTHING ALWAYS WORKS OUT PERFECTLY FOR ME, I always make the right decision, I am taken CARE of"
How do you surrender?
You simply choose to.
Write down desire. Write and claim and see it as done. Consciously surrender –
"I now release the outcome. I surrender the outcome. Thank you."
And carry the fuck on with your day. Tune IN. Ask yourself – "if I fully knew and trusted and believed it WERE done, and I saw myself as ALREADY being that person, what is the ALIGNED ACTION I WOULD TAKE?"
Then take the God damn action, okay!! Every day. Take the ACTION. Every moment. What is the CORRECT ACTION for right NOW, which the BELIEVING and TRUSTING you would take.
But what if what if what if what if I CAN'T seem to surrender? What if fear is still there? What if I just can't seem to let GO? What if I actually DO need to single-handedly hold up the entire world?!
Okay –
Practise.
Fucking PRACTISE surrendering, practise asking for what you want, practise CHOOSING to believe and see it as done, practise releasing it.
What, you thought this was a one time thing?
Is anything?!
Anything worth doing.
Is worth doing daily.
For the rest of your life.
Success is EASY.
Just be the person who does the work (inside and out).
For the rest of your life.
What else?
There are certain beliefs of course, which you must hold of course, for all this to work for you.
Of course.
For example:
You can't very well SURRENDER, if you don't first and foremost hold the belief that you ARE taken care of.
Here are some of the beliefs I have chosen to imprint in myself, along the way. Beliefs which make it easy for me to know that when I am clear on what I want, admit and ask for it, surrender it, and then take aligned in the NOW action, I simply cannot fail.
I believe:
I always make the right decision.
Everything always works out perfectly for me!
I am taken care of by God and the Universe.
I am worthy of excellence and living my dreams in all areas.
God doesn't give me a dream to dream if it's not to be mine.
If I can see it (and admit and ask for it) then it will become mine, part of my reality.
I use my mind to create the world around me.
I get to choose how I feel and think.
I get to choose my state, in any situation.
If I choose something, ask for it, take aligned action, continually, and am willing to DO so until I get there (no matter how long that might take yes even for EVER), then THAT THING OR SOMETHING BETTER WILL BE MINE.
And so on.
And so forth.
I choose beliefs to support me. I wasn't born with these beliefs. I didn't used to believe them. I chose them. Based on the outcomes I wanted and the life I wanted to create as a result.
I then practised them.
Fucking PRACTISE, baby. If you care.
And slowly but surely, they became my actual beliefs. They in turn dictated my thoughts. My feelings. My emotions. And also, obviously, my outcomes.
So now …
When I want something …
Or I feel called …
And I notice, perhaps, as oft still happens with a New goal, a Big goal, a Scary and Exciting goal, that I'm holding on TIGHTLY, wishing and wanting or trying to FORCE instead of flow, or alternatively starting to make bargains or compromises in my head –
I remind myself.
It's very, very, VERY simple, to get, have, become, do ANYTHING I want.
1) Breathe in. Breathe out. CHOOSE to surrender.
2) Now: what is it I ACTUALLY want? If I could have it totally my way and have it be amazing (and I can), what would I want?
3) Admit it. Good. This is what I want! Thank you very much.
4) SURRENDER the outcome. If my order doesn't arrive it means something better was there for me since I ALWAYS MAKE THE RIGHT DECISION AND I AM ALWAYS TAKEN CARE OF AND EVERYTHING ALWAYS WORKS OUT PERFECTLY FOR ME.
5) Do the motherfucking work bitch. Aka: what is the (tune in!) aligned action to take right NOW?
Right now, the aligned action I needed to take, was to write this.
To remind myself, perhaps, of an area where I've been holding on tightly 🙂
Or maybe just to remind you.
Either way, we must both remember:
Life is Now. Press Play.
Kat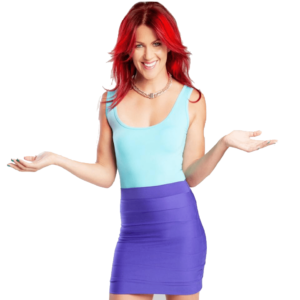 PS It's CRAZY ridiculous that I'm doing this …
Did you see?!
I'm putting together my brand NEW home-study course, "Change Your Mindset, Change Your Life", and I want to give you first dibs at it – half off!
Change Your Mindset, Change Your Life is 14-days of deep dive audio training, with accompanying exercises, to teach you How to Use Affirmations, Visualisation & Meditation to Create Your Life on PURPOSE!
Specifically, to empower you to change your THOUGHTS –
Your BELIEFS –
Your VIBRATION –
What you expect and ASSUME to be your 'normal' –
And as a result?
Your entire freaking life and every element within it. Or at least the ones you wanna change 🙂
Here's the thing:
Your thoughts right now, ARE creating your reality. Everything you're allowing to take shape in your mind, everything you 'see' inside of yourself or assume to be true (belief) dictates what you get to experience in life.
So if you're EXPERIENCING lack, uncertainty, struggle, and you feel like you can't seem to get to where you need to go, what you DON'T need is the right strategy or plan.
ALL you need is to shift what's going on inside of you.
And your outcomes HAVE to change as a result.
They literally don't have a choice!
Over the past several decades I've actively applied myself to learning how the MIND works, how to condition and train it, how to CHANGE it, so that I can choose exactly the results I want.
This has worked in my business – to the tune of creating one which brings in millions of dollars per year, where my entire job is literally doing what I love and getting paid and also 'famous' just for being me, working ONLY with #soulmateclients and having an epic fun time doing so.
And it's worked in my life – everything from being able to stay in great shape with ease, regardless of passing age or having kids, to creating the home and living environment and lifestyle I really want, to basically knowing that I can 'click my fingers' and whatever I CHOOSE will be mine.
I can tell you that I literally have ZERO doubt of my ability to be, do or have ANYTHING that I decide!
It's pretty empowering.
Of course it wasn't always this way for me. In my earlier years of studying the mind, and before I really made it a MUST to change it, I found I was naturally one of the 'more successful ones' in life (I'm pretty fucking driven!), but I always seemed to slip quickly back down from every goal gained.
Do you ever feel that way? As though you just can't seem to hold ON, to success?
I found it so frustrating! Continually I'd PUSH and PUSH, and spend so much money, time, energy, you name it, trying to learn what would REALLY work.
But through it all, I kept studying about mindset, and manifestation, and visualisation, and slowly but surely I built a pretty solid DAILY practice of working on my mind.
I don't know when it was exactly, and I guess it was gradual, but eventually I couldn't any longer ignore the fact that whenever I had BELIEFS and INNER stuff locked in to get me to my goals I would achieve them!
Whereas whenever I was TRYING to do so, or looking outside of me for answers, it either didn't work at all or it basically didn't 'stick'.
Want to know the real difference here? This is basically THE secret to creating anything you want in life!
It's DO vs BE.
When you try to DO something you'll continually be stuck in trying. Two steps forward, one step back, if you're LUCKY!
Whereas when you BECOME something, someone, a NEW you?
Well …
Results are automatic!
GUARANTEED.
And YOU get to CHOOSE your 'new normal' anytime you wanna!
I can tell you that life is pretty sweet when you know that you can have WHATEVER YOU WANT, that all you need to do is the INNER work to make it happen!
It's also something you just can't help but want to share with others, and that's exactly why I'm creating this home-study coursed for you. I'm deeply passionate about sharing what works so well for me, and helps me get to live such an incredible, exciting, and PURPOSE-filled life, with as many people as I can!
In fact, this is just how passionate I am about it:
Initially when I was mapping out the idea for this course in my mind, I saw it as something I would charge around $497 for. I mean, really – this stuff has made me millions. 500 bucks is a pretty small price to pay for access to that level of transformation!!
But the thing is …
Honestly …
And I ALWAYS go with my gut on pricing …
I just kinda don't WANT to charge $497, or even $297.
In fact I don't even want to charge $197, arguably the 'lowest' I SHOULD go for this level of content and deep dive work.
I settled on $149 as the price I was going to offer this at, starting at the start of the new week. Definitely a 'hell yes no brainer offer!!'. But yet …
Still …
I didn't feel like I was QUITE done playing around with numbers. After all, I want this to be something EVERYBODY in my online community, plus their friends, can get access to, with ease!
So – long story short – for the next few days ONLY, you can get access at a full 50% off the ALREADY crazy-low price!
Click here to order, and get Day 1 in your inbox TODAY! —> http://bit.ly/2qeUn6x
Here's what we're going to cover in Change Your Mindset, Change Your Life (just for starters!)
* What you're unconsciously creating right now in your life, without even realising it
—
* How to CONSCIOUSLY rewire your mind for success, so that it literally becomes 'automatic' to receive next level results
* Re-writing your MONEY story, identifying your limiting beliefs and conditioned thought patterns around money, and how to implant new ones
* How to identify blocked patterns, thoughts, beliefs, fears or behaviours – and how to easily release them, so that you're no longer holding yourself back no matter how hard you work
* Abundance mindset: how to create thoughts, beliefs, and flow-based actions that allow receiving money as well as other forms of success to just be EASY and NATURAL
* The power of your environment, and how you can easily start shifting it UP, without even having to make dramatic changes, so that you naturally IMMERSE yourself into higher level thinking and therefore, outcomes
* How to choose your thoughts, beliefs and even your emotions BASED on your values and desired results, not the other way around!
* Tapping in to your TRUE vision, getting clear on what you REALLY want, even the bits you can't quite yet see or feel, that seem to be continually JUST out of reach
* Identifying your true values, based on the LIFE you actually want to create
* How to get into permission and ALIGNMENT around what you dream of, know that it's allowed, and gain FULL confidence and certainty that you can do it
* Unlocking UNLIMITED motivation and energy from within, physical, emotional, inside and out!
* And so much more! You're going to be blown away at how deep we can go, how much we can cover, and how FAST you'll see and feel change, in just a few short weeks!
As part of this you'll receive:
* DAILY audio deep dive trainings, each one layering on the previous, to take you deep inside your own mind so you can clean out the gunk and write things anew!
* DAILY journaling exercises to help you unlock your true power and potential, get clear on what you want, shed limiting beliefs, and create new empowered ones
* A DAILY visualisation prompt to help you fully SEE what you choose to create in all areas
Plus, sign up in the next 3 days and get these badass bonuses!
1) 100 of my personal favourite money affirmations for you to replicate, tweak, or just paste all over the place!
2) Not one, not two, but THREE powerful meditations I've created for you, to help you reset your thoughts on:
– Money
– Your body
– SEEING yourself as a leader, and creating your business results accordingly
What are you waiting for? I can promise you that what we dive into over the coming days is going to revolutionise the FUCK out of what you're currently accepting for yourself – and what you choose to call in instead.
Ready to CREATE YOUR LIFE ON PURPOSE?
Click here to get Change Your Mindset, Change Your Life now, and receive Day 1 in your inbox TODAY! —> http://bit.ly/2qeUn6x
Change Your Mindset, Change Your Life
– 14-days of Deep Dive Training with Kat, to Teach You How to Use Affirmations, Visualisation & Meditation to Create Your Life on PURPOSE! –
See you inside!
PS
Expansion.
10 Days of Live Soul Transmissions, to Help You Find and Follow the Messages Within
Day 1) Trust
Day 2) Certainty
Day 3) Self-Belief
Day 4) Empire Creation
Day 5) Your Deepest Message
Day 6) Following Soul Guidance in All Areas
Day 7) Faith vs Fear
Day 8) Accessing Flow, and Superflow
Day 9) Expanding Time
Day 10) Expanding Money
Every day will be a LIVE soul led transmission.
This will take place on Facebook video, held at a variety of times in order to account for varying time zones, and scheduled only once we have begun. Our daily soul transmissions will be guided from MY higher self and directed from and for YOURS, to help you find and FOLLOW the messages within. The messages of your spirit, your consciousness, of the who you've always been and yet have managed quite well to cover up a lot of the time.
This is about stripping away –
And getting back to the CORE.
We'll dive day by day into the above mentioned areas –
And you'll receive all content and bonuses to keep for life.
There will be daily spirit prompts which you'll receive after each training.
And plenty of time opportunity connect with me throughout, receive transmissions direct to YOUR questions, and absorb more even than what comes through on the trainings, via the energy we'll create in this collective!
It's very rare for me to know in advance exactly what is coming through day to day.
I certainly don't have the details of each day's content. But I know that these areas have been on my heart to talk about, in particular around belief, around certainty, around living from FAITH.
We know that exactly what is meant to come through for you WILL, and then some. And that if you intend and allow for it to, it will change, most likely before we even begin, due to your energetic commitment, the direction of your LIFE!
Meaning: direct it back to absolute soul alignment.
*** NEVER Seen Before Bonus! ***
As part of this, I've been guided to offer a NEVER before seen bonus … one I feel super vulnerable about sharing!
It's the exact journaling I did to allow the download of THIS offer through. How I allowed the idea to bubble up. You'll see my doubt, uncertainty, annoyance. You'll see what I discarded. How I went through the layers. And how I KNEW, this was the one.
I'll ALSO add in copies (screenshots) of my conversation with my COO Ash, where I was talking through the idea and allowing it to come to life.
I want to show you the exact Idea to Launch process!
This bonus alone is EASILY worth the cost of this program, particularly when you hear the mindset side of it, in terms of STAYING THE COURSE and refusing to back away from my self until the idea showed up!
I refuse not to create!!
AND, when you register for EXPANSION today (and how could you not?!) you'll also receive early access to the Pre-Work. This is ALSO never seen before, and brand new just for you – and it's a guided meditation on remembrance, to help you connect back to deepest self and the most certain truth of your destiny, before we even begin.
Perfect priming, for when we expand RAPIDLY into all that is coming through in this work!
Of course I could now go on and on here, about what I could or should have charged for this, and what it's actually going to be …
Or about all my accomplishments on line and off, with money, with purpose, with passion, with flow …
I think you know all this anyway. Even if you just me! Your soul feels what matters. And that's ALL that matters.
But I will say this:
You've always known it's supposed to be about ALL that is inside of you. That it's meant to COME from a place of purpose, passion, and SUPER super flow. And that if you just.freaking.trusted, and showed up FULLY from that place, you'd be living in a different reality already.
THE ONE INSIDE OF YOU.
If that's true for you right now, then LET'S GO CREATE THAT REALITY.
Right now
Press play for regular, (super fuck yes!!) upfront or payment plan
OR
Press play like a VIP, and receive the full course, plus 10 days direct photos or screenshots of my ACTUAL personal journaling, so you can see how I create and expand my life, PLUS a VIP only follow-on live Hotseat, where you'll receive a personal transmission just for you, if you'd like one! Payment plan also available.
>>> https://thekatrinaruthshow.com/expansion
We start Monday 17 December, US time!