Purpose
THE GROWN UP BUSINESS AND MONEY MAKING MOVES YOU'RE NOT MAKING
Maybe the reason it's not really working for you, is that you're not really working for it.
Maybe the reason it feels like showing up ain't showing you shit is because you're showing up like a woman with seriously limited beliefs about what is possible, and about what she is actually here for.
Maybe the reason you're still not 'there' yet is that you refuse to do those next level activities or actions that the 'there' version of you would absolutely be doing,
telling yourself instead that you shouldn't have to, you don't want to, you won't.
Well – you DON'T have to, you don't have to do shit and that's the truth.
But maybe the reason you're lying to yourself about why it hasn't all clicked in yet is because you're lying to yourself about what you WOULD be doing, what you WOULD walk away from, and what you WOULD kick your own ass around if it had.
Maybe you're just really really good at being busy,
attentive,
a great learner,
a go getter,
a badass extraordinaire!
But you kinda suck at stepping out of your own way, objectively looking at this thing you're running … or shall we say TRYING to run … and ruthlessly summing the situation up.
And maybe if you did, you'd realise:
The 'badass boss babe' you're being currently does indeed deserve to get paid at EXACTLY THE LEVEL SHE IS CURRENTLY GETTING PAID AT, because that is who you are BEING,
what you're calling in,
what you are choosing.
And for all the 'you're worth it!' cheers and acclaims of your peers and loved ones in the world, the reality is that being WORTH it is not the same as BEING worth it.
Yeah, you're intrinsically inherently and 'coded before time began' worth it. You were BORN freakin' worthy, and everything you see inside of you is real, available, available for you, available now! But what do I say ALL the time??
"But I did! I chose it, I wrote that shit down, I owned my inner warrior goddess power, I released a generational curse or three, I CHOSE it AGAIN! I've been choosing it day in and day out!"
Well,
um,
AT WHAT POINT DID CHOOSING SOMETHING GO HAND IN HAND WITH SITTING ON YOUR SWEET ASS WAITING FOR IT TO SHOW UP?!
"But I'm doing the work! I am! I am doing the THINGS!"
Hmm. Which things are you RESISTING? Which are the things you're refusing to do, pushing away, pushing repeatedly to the end of your list, the back of your mind, the pits of your soul, making not important or not for right now or not something you WANNA or not something you have time for?
What are the ACTUAL GROWN UP BUSINESS AND MONEY MAKIN' MOVES YOU'RE NOT MAKING?
And what's your reason du jour as to why you don't have to?
Know how I know you're full of shit, and how you can know it too; how you already DO??
Because you're still thinking about that stuff.
Because it keeps playing on your mind.
Because it repeat circles back.
Because it washes over you, somewhere in the recesses and places where you damn well KNOW –
Yep. I'd be doing that. Dealing with that. Getting over my discomfort on this thing over here. Learning. Stretching. BEING the person who is worthy to receive and do biz and life in that way.
And I'd stop with my childish excuses around why I don't HAVE to. *insert foot stamp*
The reality of business AND life is you DON'T have to, not ever.
But that was never the point, was it?
WHAT DO YOU KNOW IT'S TIME FOR?
How 'bout you go write THAT shit down?
And then this time – do something about it.
Remember –
Life is Now. Press Play! 
Kat x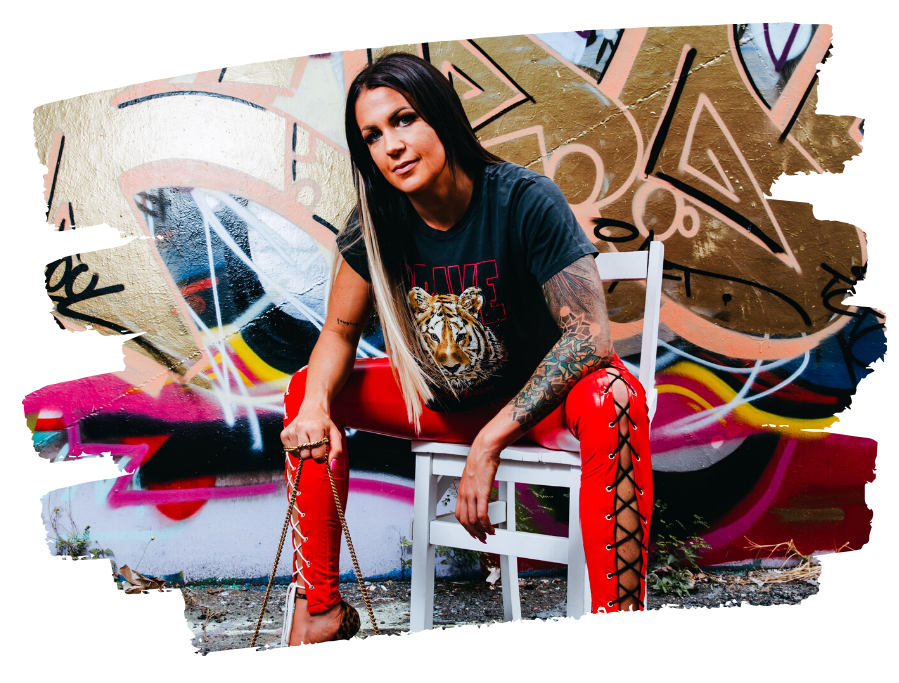 PS.
– dreamer. wanderer. soul led creator. One who was born for MORE.
I'm creating my new course, Big $ollar Energy, for the one who always knew she is here for millions,
to make it. To impact them. To create. And to LEAD.
Big $ollar Energy
The Money & Expansion Course for the Soul-Led Wanderer Who KNOWS It's Time to Go All in on HER,
and Let the Damn Receiving Take Care of Itself. The Way it Was Always Meant to Be.
Which means?
Identifying and releasing everything that gets to go, from the way you're thinking you need to do shit now, to the purposeless bits of the push or biz that it just don't need to be about, to the hidden junk in your psyche that gets to go.
>>> It's not about the do. The push. The win. When who you are when you only go within naturally PLACES you at the top,
but of the right fucking mountain.
The one that was always YOURS.
And then you finally WENT there.
Here's the thing, for us, about allowing an expanse of RECEIVING.
IT HAPPENS WHEN WE GO TO THE PLACE WHERE IT JUST IS.
And always was.
Class starts LIVE on Monday May 24, however early access + Big $ Energy vibes will open from Monday May 17 in our Telegram chat + join now bonuses are open already!
www.thekatrinaruthshow.com/bigdollarenergy
> it's time.