News
The Secret To Losing Stomach Fat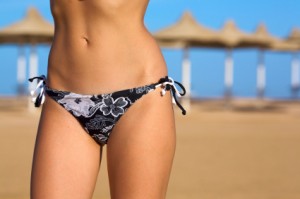 It's no secret that the overwhelming majority of people have excess belly fat. And I don't think I'm going to be breaking news by stating that – in most cases –  it's a situation that is at the very least unwanted and unplanned. Which makes it all the more unfair that stubborn stomach fat seems to be the hardest stuff to part with. Just like an uninvited guest at your birthday party it always seems to be first to arrive, and last to leave. And never an apology for its rudeness!
So how to get rid of it? Well this is one area of health and fitness that really does involve a bit of a secret. As you've no doubt already experienced, shedding those last (and sometimes even those first) layers of stomach fat is really not as easy as 'eat less, exercise more'. Don't despair – you're definitely not the only one struggling with this. I've known even the healthiest and fittest types to still battle the midriff bulge long after their new good habits became a way of life.
But before I give you the good stuff, a few points you really need to know (just in case you're not overly motivated to do what it takes!)
There are two types of belly fat – subcutaneous, and visceral.
Subcutaneous fat stops your 6-pack from showing (that's right, you do have one – it's just insulated at the moment!), and sits directly beneath your skin.
Visceral fat is what gives that delightful 'beer belly' look, often accompanied by a very hard feel. It is situated deep below your muscles, and surrounds your organs.
Both types of belly fat are not only unappealing from an aesthetic point of view, but they are both extremely dangerous to your health – although visceral fat to a greater extent.
Excess belly fat has been linked to a greater risk of heart disease, increased danger of diabetes, high blood pressure, stroke, colorectal and other forms of cancer, sleep disorders and overall risk of mortality. In fact, abdominal obesity is considered a more accurate indicator of cardiovascular disease than overall obesity.
This is in great part due to its inflammatory effects on your body as a whole.
While both exercise and diet are useful in reducing belly fat, diet has been shown to be more effective. Sorry, but unfortunately those gym sessions don't really allow you to let loose at dinner-time.
Okay, okay, enough doom and gloom – what's the big secret I'm talking about?
Well, it all has to do with your hormonal system, in particular the hormone cortisol. Did you know that most stubborn belly fat is a direct result of excess cortisol? There are varied reasons for the release of this hormone (poor diet and lifestyle choices, stress, too much or too little exercise, lack of sleep), but at the end of the day it doesn't really matter what set it off, does it? It's there, and you want it gone.
Here's what you need to do to detoxify your body of cortisol, get rid of that belly blubber once and for all, and make darn sure it doesn't come flying right back again.
1. First off, it's important that you're doing the right type of exercise. While traditionalists will tell you that low-intensity cardio with a moderate amount of weight training is the way to go, it just ain't true.  Studies have shown that high-intensity exercise has a significant effect on abdominal fat as compared to low-intensity exercise. This is because the lasting metabolic effects (up to 48 hours increased metabolism) far outweigh those very brief 'fat-burning zone' benefits. High-intensity exercise includes functional circuit training, heavy strength or power training (make sure you know what you're doing), and interval-based cardio.
2. Cut out cortisol-enhancing stimulants. Sorry folks, but yes this does include a lot of the stuff I know you love. Coffee? Out. Energy drinks? Don't even think about it. Sugar? I think you know the answer. Anything that gives you that gotta-have-it boost just has to go. At least for 4 weeks, in order to give your body a break and your hormonal system the opportunity to detoxify existing cortisol stores. If poor energy is your thing try relying instead on a good breaky and some decent sleep to keep you going. Speaking of which –
3. Pay off that sleep debt. Nothing jacks your cortisol up more like bad sleep habits or a long-term lack of sleep. And you know it makes it pretty tough to eat well and avoid excess stimulants. When you don't sleep properly and you can't get-up-and-go first thing your nervous system reacts by producing excess cortisol at night. This has the effect of leaving you tired but wired, and creates a vicious cycles of ever-worse sleep. The smartest thing to do is start going to bed at regular times and getting up at regular times. Avoid the TV, computer, alcohol, and sugar 2 hours before bed, and be sure to sleep in total darkness. Use an eye mask if necessary.
4. Stress less. I know it's easier said than done, but every little bit of unnecessary work or activity you can eliminate from your life is another opportunity to reduce total body stress. Even the smallest changes in your work or home habits can make a powerful difference. Do you really need to check emails and facebook every hour? Do you have to update your twitter account daily? All these little things stop you from achieving the big things, and that alone can be a major source of stress. Relationship stress, exercise stress (injuries you haven't dealt with, for example), and food stress (poor choices or eating foods you are intolerant to) are also prime offenders.
Of course it goes without saying that you need to eat well (see the recipe section for ideas – I'm adding more weekly), include good fats, and exercise regularly, but here are a few other quick pointers you may not be aware of:
Liquid meals first thing can elevate cortisol
Dehydration is a major reason for excess cortisol
Skipping meals will definitely cause problems
Having a good quality protein shake right after training will lower cortisol
Green tea also gets rid of the stuff
Taking even 10 minutes completely for yourself each day can help you to handle the stress of your busy life and thus reduce cortisol
You may require a personalized supplement protocol to support and re-balance your hormonal system. This is one of the most powerful ways to reduce any excess hormone and create massive physical transformation
Shedding fat off your stomach is likely to be one of the toughest things you'll ever attempt to do. And most people don't get there. It takes too long, or it's too darn frustrating, or they just don't know where to start. The good news is that you've just learned more in the past 15 or so minutes than most people will ever know in a lifetime. Diet and exercise are a great starting point, but education and understanding are what will truly make a change. Now it's just up to you to put it into place and be consistent.
Don't forget –
Life is Now. Press Play.
Kat x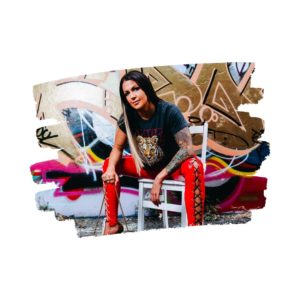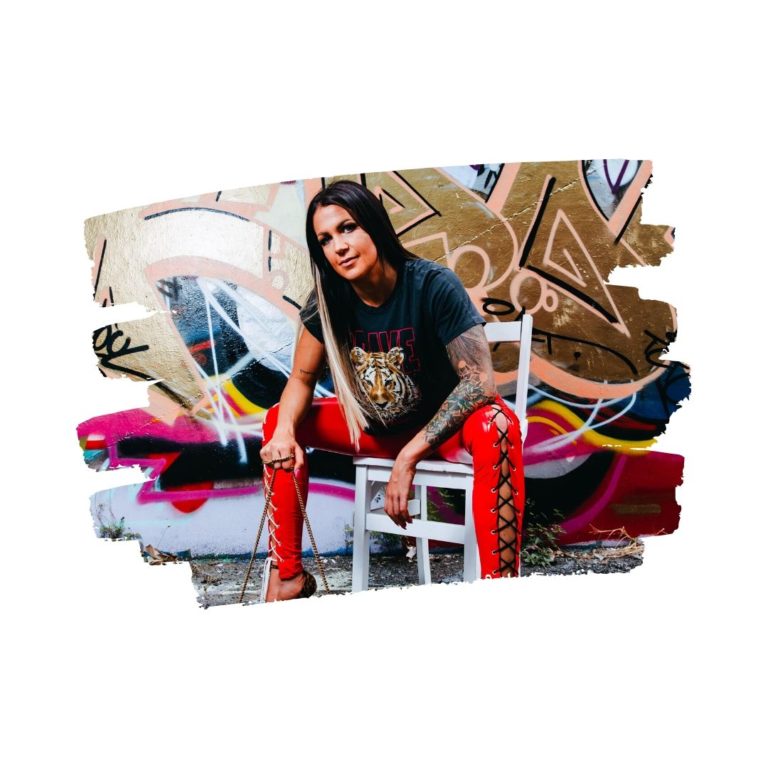 P.S.
It's time to say yes to the fun and shenaniganery and unbelievable freaking FLOW yes power of accessing all of you.
Of ACTIVATING the next level version of you who you KNOW you're already meant to be.
Soul Shifts & Money Making Online is HERE!
For the Crazy Ones Who Are Ready to Go All In On Soul, the Abundant AF Way
Women and men who know they were born to make millions, impact millions, and even change the world. Women and men who know they can HAVE IT ALL.
Leaders who are the crazy ones. Messengers who are the change-makers. The ones on the edges, and hell yeah wanting to stay there, so they can quickly, quickly, slip away –
When needed –
And back to their own world.
If that's you, you know it, because somewhere in the world inside your head –
You found me
And this community
Of crazy as all get out leaders
Who would do anything to get away from everyone
And everything to band together, when we find each other
And if that IS you, and even though you've no idea yet what your soul is saying yes to you still feel and know that it IS,
Then let me tell you:
It's time, quite simply, to drop back into you,
and to understand and also LIVE by the truth that everything you've for so long now been holding at arms length,
the money, the business, the flow yes you life, yes ALL of it,
comes from that place.
It's time –
for SOUL SHIFTS & MONEY MAKIN' ONLINE, with Katrina Ruth!
19 Days with 8-Figure CEO Katrina Ruth to Unlock the Deepest Core of You, and Explode it Forth Onto the World, in a Way That Makes All the Monies and ALL the Impact, Now.
We begin, Friday August 14!
Daily deep dive training module on a particular topic of Soul Shifting & Money Makin' (details below)
Daily workbooks to take you further on what you heard and saw and learned and were FLICK switched on
Daily journal exercises to excavate your soul ALL the way down and out and remembered to where it should be
Daily implementation suggestions and asskickery for your biz and money and life!
As with anything, your decision should be based around your commitment to NOW become who you know you're meant to be … to 'fuck the how' … to trust and have faith that when you let go, choose to surrender and trust, and let me hold that space for you and also of course lead and guide you … rather than on idea that everything has to be mapped out or considered in advance.
Your soul knows the way.
And always has.
And I am literally the best person in the world at helping you to connect in to that, with certainty.
I know you've always known that you have a calling –
And that you were born for more –
You have FELT things, deep inside of you, maybe since before time even began, and over time the whispers just get stronger, telling you –
It's time
it's time
it's motherfucking TIME
to step up, to be all that you came here to be, to break COMPLETELY free from normal, to do something EXTRAORDINARY, to FULLY shine your light, and yes, also, of course –
to make a FUCKLOAD of money doing so, impacting ultimately MILLIONS of people with your work, and truly unleashing something powerful, beyond what even YOU can imagine …
and to go to bed every damn night KNOWING you were all of you.
Decide What You Know You Must. It's Time. And the NEXT LEVEL IS AVAILABLE FOR YOU.