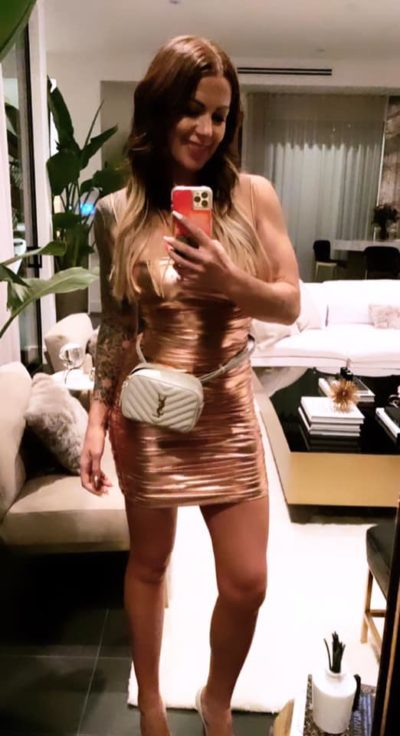 Success Mindset
THE WORK JUST FLOWS OUT OF ME, IT'S AS THOUGH IT DOES ITSELF, IT MAKES SO MUCH MONEY AND IMPACT, AND I ALWAYS HAVE AN ABUNDANCE OF TIME, MONEY, ME TO SPARE!
"Today was an excellent, purposeful, soul and God and me connected and ABUNDANT day, thank you, Amen!"
I was writing my intentions out just now, a little later than I usually might like to, but a) it's not like there's a RULE I gotta do 'em everyday (I don't do rules), and b) I already won the day today anyhow, with a 7am #pyjamastream and all, so really, it doesn't matter what I do now, I activated the flowzone and baybee? Imma gonna flow.
See here's the thing, about business, and life, and money-makin', from soul.
About having and doing all the things you said you would, about BEING the damn thang (YOU the damn thang, no you, no you, wait ME? Yes me chickadee, and you as well, if you choose) –
It's a switch you get to flick, it happens in a heartbeat, there's nothing you need to do (nothing!) except for this:
Flick
da motherfucking
switch!
Once the switch is flicked, and you're in the flowzone, you're dancing and playing and swirling along in the river beneath the river, the world between worlds, you're not here –
you're not there –
you're not much of anything, really, and yet at the same time (of course) you're EVERYTHING, really, here is what happens:
Magic.
100%.
Certified.
and laminated.
MAGIC.
Of course when I say magic I'm talking about the very normal, very everyday, very human (if only you'd let it be!) side of you which just gets to be in a dance with life and DONE, and DONE, and DONE.
The place where you there is no doubt
There is no fear
There is not even really a YOU,
Except to say,

You are everything and all things and no things and well, we already discussed, but it bears saying again –

In this place, the switch flicked, beingness complete, the dance with life continual, you have total.
soul.
certainty.
there is no hesitation,
and every move you make, even though you never even THOUGHT of it before, just, well –
happens.
It flows out of and from and through and all AROUND you,
you might feel unsure for the briefest second –
Am I going to keep up?
Will I fall flat on my face?
What if the answer doesn't COME to me, then what, OMG?!
but really –
these are not TRUE thoughts of the flowzone.
They are memories, shadows, of that version of you who didn't know that to BE human,
is to be superhuman,
superflow
and both of these are your birthright, your natural state, A SWITCH TO FLICK and boom.
Does it sound too crazy for you? Too random? Too all over the place? A speeding train, off the rails and chaotic AF and SURE to run itself straight into a wall?
I DON'T THINK SO.

I think you know, with 100% YOU certainty, that this is how it's meant to be.
A crazy crazy full colour full body fuck yes DANCE WITH LIFE ITSELF.
Every move, every breath, revealed to YOU just as you need it, and ONLY, because you trusted enough to lean into the last.
I think you KNOW,
that the way for you to make your millions
impact from soul
BE the damn EVERYTHING you've always said you'd be
and unleash every.
last.
bit.
of your YOU-ness,
is to MAKE IT UP AS YOU GO.
SCREW THE MOFO SYSTEM, and no –
Not because it makes you cool.
A rebel.
An upstart.
WHATEVER.
But because you can't not.
Because it's what you came here to do.
Because you weren't MADE for normal.
And because if you don't run run run with FULL all day every day zest for life, into the wind, the fray, off the cliff, and through ALL of the halls of life then baby,
you don't even remember to breathe.
Am I too much for you?
Too mad?
Too wanton?
A little scary?
Disturbing or disturbed?
An EXAMPLE OF WHAT A WOMAN A BUSINESS LADY OR YOU, SHOULD NOT BE?
Or is your soul sick and fucking tired of trying to build a life,
with pretty little blocks
and pretty little dots
joined together
coloured just so
yay
well done
gold star for you!
I could go on and on,
I think you get the idea,
but I'm too far in it right now to make any much sense,
and I don't know if I did already,
also don't care,
so I'm going to go,
and twirl
and whirl
and continue the dance into the FRAY
there is work to be done
madness to be unleashed
ART to spew forth
but to you I will say this:
FUCK THE DOTS, AND THE HORSE THEY RODE IN ON.
and let's go get your life.
Don't forget –
Life is Now. Press Play.
Kat x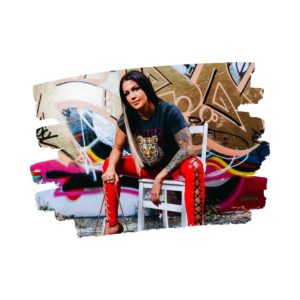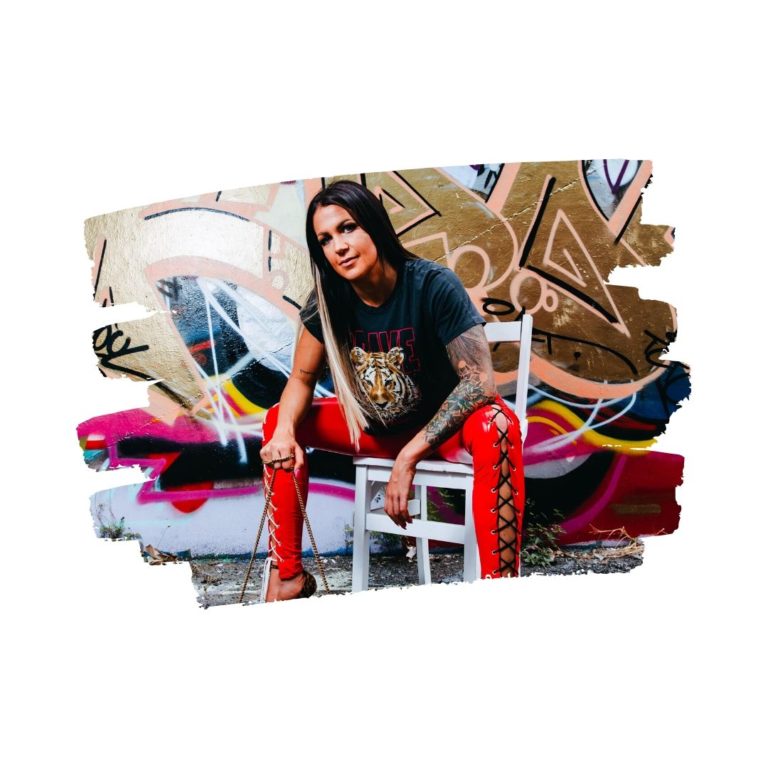 P.S.
Doors for The 100k Per Month Formula have re-opened for a very LIMITED time!
Don't miss out on the opportunity to be part of the The 100k Per Month Formula, jump in now and join while the course is running LIVE!
The 100K Per Month Formula is so much more than just what I know I'm here to teach, create, and share with you on the topic of achieving and surpassing consistent 100K months, all from soul of course, doing what you love, and just by being you.
I look around the dozens and dozens of revolutionary badasses who have said yes to soul in joining me and in just a matter of weeks, the shifts being made, the next level selves being stepped into, the MONEY claimed and created, is, well –
MIND-BLOWING to say the least.
I'm going to help you to easily identify the VERY few practical thingies you need to do to drop into a deeper level of creative flow and magic, and GET THE THINGS OUT INTO THE WORLD IN A WAY THAT GETS YOU PAID.
The 100k Per Month Formula is about the expansive energy of calling in, allowing, receiving and CHOOSING to be available now for whatever it is you know is available for YOU.
It might be the goal of 100K per month, it might be a completely different figure, whatever it is for YOU is what we'll be working on during our time together.
And, and a heads up – we're also gonna talk about the you still hide the TRUE wild power of your all that you ALL that you are.
Hmmm. So much more I am GOING to be saying to you about that!
So, yes.
The 100k Per Month Formula
10 modules + one extra (stealth!) one.
3 killer bonuses (including 2 entire new courses)
All new live course
YOU ALREADY KNOW IF YOU NEED TO BE HERE.
Join now and get immediate access to the 5 modules which have already dropped. Doors are open for three days only: https://thekatrinaruthshow.com/100kpermonthformula
You'll also receive access to ALL 100k Formula bonuses … plus join me live for the 2 Q&A hotseats!
In the end –
I got tired of trying to please everyone.
And I decided to just do me.
Publish my long posts.
Rant anytime I like.
Go off on ALL the tangents.
Let the ART control ME, not the other way around.
And when I did?
I made my millions.
Now go get yours.
Don't miss out on the opportunity to be part of the The 100k Per Month Formula, jump in now and join while the course is running LIVE!
This is far and away one of if not THE most rapidly transformative courses I have ever created!
3 days only!
Get your place today: https://thekatrinaruthshow.com/100kpermonthformula