Success Mindset
THE WORK JUST FLOWS OUT OF ME, IT'S AS THOUGH IT DOES ITSELF, IT MAKES SO MUCH MONEY AND IMPACT, AND I ALWAYS HAVE AN ABUNDANCE OF TIME, MONEY, ME TO SPARE!
"Today was an excellent, purposeful, soul and God and me connected and ABUNDANT day, thank you, Amen!"
I was writing my intentions out just now, a little later than I usually might like to, but a) it's not like there's a RULE I gotta do 'em everyday (I don't do rules), and b) I already won the day today anyhow, with a 7am #pyjamastream and all, so really, it doesn't matter what I do now, I activated the flowzone and baybee? Imma gonna flow.
See here's the thing, about business, and life, and money-makin', from soul.
About having and doing all the things you said you would, about BEING the damn thang (YOU the damn thang, no you, no you, wait ME? Yes me chickadee, and you as well, if you choose) –
It's a switch you get to flick, it happens in a heartbeat, there's nothing you need to do (nothing!) except for this:
Flick
da motherfucking
switch!
Once the switch is flicked, and you're in the flowzone, you're dancing and playing and swirling along in the river beneath the river, the world between worlds, you're not here –
you're not there –
you're not much of anything, really, and yet at the same time (of course) you're EVERYTHING, really, here is what happens:
Magic.
100%.
Certified.
and laminated.
MAGIC.
Of course when I say magic I'm talking about the very normal, very everyday, very human (if only you'd let it be!) side of you which just gets to be in a dance with life and DONE, and DONE, and DONE.
The place where you there is no doubt
There is no fear
There is not even really a YOU,
Except to say,

You are everything and all things and no things and well, we already discussed, but it bears saying again –

In this place, the switch flicked, beingness complete, the dance with life continual, you have total.
soul.
certainty.
there is no hesitation,
and every move you make, even though you never even THOUGHT of it before, just, well –
happens.
It flows out of and from and through and all AROUND you,
you might feel unsure for the briefest second –
Am I going to keep up?
Will I fall flat on my face?
What if the answer doesn't COME to me, then what, OMG?!
but really –
these are not TRUE thoughts of the flowzone.
They are memories, shadows, of that version of you who didn't know that to BE human,
is to be superhuman,
superflow
and both of these are your birthright, your natural state, A SWITCH TO FLICK and boom.
Does it sound too crazy for you? Too random? Too all over the place? A speeding train, off the rails and chaotic AF and SURE to run itself straight into a wall?
I DON'T THINK SO.

I think you know, with 100% YOU certainty, that this is how it's meant to be.
A crazy crazy full colour full body fuck yes DANCE WITH LIFE ITSELF.
Every move, every breath, revealed to YOU just as you need it, and ONLY, because you trusted enough to lean into the last.
I think you KNOW,
that the way for you to make your millions
impact from soul
BE the damn EVERYTHING you've always said you'd be
and unleash every.
last.
bit.
of your YOU-ness,
is to MAKE IT UP AS YOU GO.
SCREW THE MOFO SYSTEM, and no –
Not because it makes you cool.
A rebel.
An upstart.
WHATEVER.
But because you can't not.
Because it's what you came here to do.
Because you weren't MADE for normal.
And because if you don't run run run with FULL all day every day zest for life, into the wind, the fray, off the cliff, and through ALL of the halls of life then baby,
you don't even remember to breathe.
Am I too much for you?
Too mad?
Too wanton?
A little scary?
Disturbing or disturbed?
An EXAMPLE OF WHAT A WOMAN A BUSINESS LADY OR YOU, SHOULD NOT BE?
Or is your soul sick and fucking tired of trying to build a life,
with pretty little blocks
and pretty little dots
joined together
coloured just so
yay
well done
gold star for you!
I could go on and on,
I think you get the idea,
but I'm too far in it right now to make any much sense,
and I don't know if I did already,
also don't care,
so I'm going to go,
and twirl
and whirl
and continue the dance into the FRAY
there is work to be done
madness to be unleashed
ART to spew forth
but to you I will say this:
FUCK THE DOTS, AND THE HORSE THEY RODE IN ON.
and let's go get your life.
Remember –
Life is Now. Press Play! 
Kat x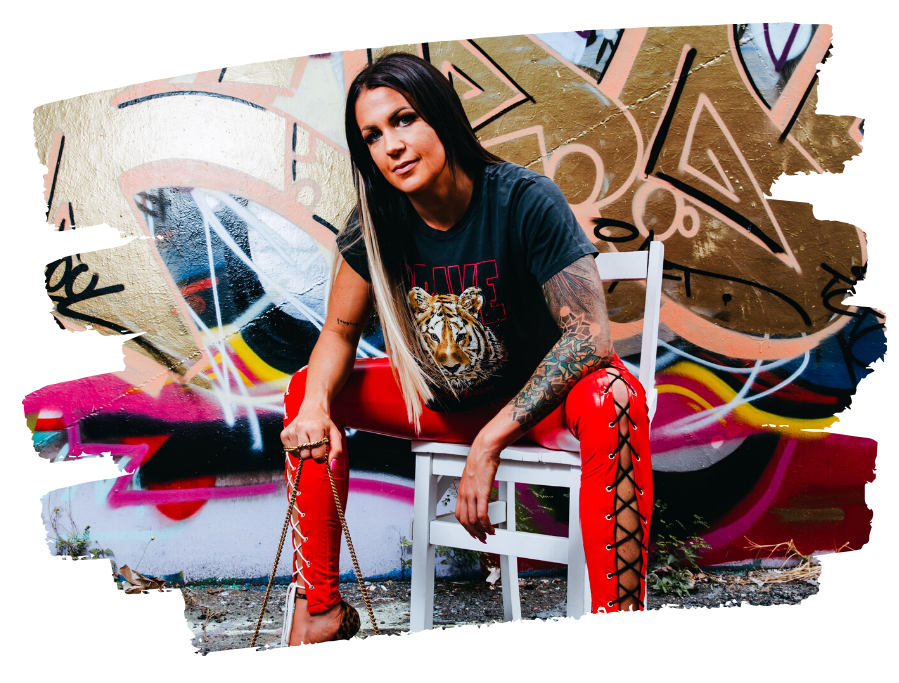 PS.
– dreamer. wanderer. soul led creator. One who was born for MORE.
I'm creating my new course, Big $ollar Energy, for the one who always knew she is here for millions,
to make it. To impact them. To create. And to LEAD.
Big $ollar Energy
The Money & Expansion Course for the Soul-Led Wanderer Who KNOWS It's Time to Go All in on HER,
and Let the Damn Receiving Take Care of Itself. The Way it Was Always Meant to Be.
Which means?
Identifying and releasing everything that gets to go, from the way you're thinking you need to do shit now, to the purposeless bits of the push or biz that it just don't need to be about, to the hidden junk in your psyche that gets to go.
>>> It's not about the do. The push. The win. When who you are when you only go within naturally PLACES you at the top,
but of the right fucking mountain.
The one that was always YOURS.
And then you finally WENT there.
Here's the thing, for us, about allowing an expanse of RECEIVING.
IT HAPPENS WHEN WE GO TO THE PLACE WHERE IT JUST IS.
And always was.
Class starts LIVE on Monday May 24, however early access + Big $ Energy vibes will open from Monday May 17 in our Telegram chat + join now bonuses are open already!
www.thekatrinaruthshow.com/bigdollarenergy
> it's time.