Purpose
UNFORGETTING, HOW TO SEE YOURSELF
Here is what I believe about love, and life, and business, and purpose, and where money comes from, where happiness flows out of, how it WORKS, and what is true for me, and also?
For you.
For women in particular –
Listen up.
The more you do, the harder you work, the faster and deeper you grind your fingers to the bones in order to accomplish, prove, push forward, succeed?
The faster and more terribly you rob the world of your magic, and at the same time rob yourSELF of the chance to EVER truly receive, or understand, the true beauty and depth which the world has to offer you, and the level to which it wants to take care of you.
I'm talking about the fact that your gift is your presence, that the GREATEST ability you have to impact or serve is just in BEING, and that when you are truly doing your soul work?
You're doing nothing at all, not one little thing except for opening your mouth your heart your cells your soul and letting –
what is in there –
out.
Yes, it may flow with fury, a raging tide of ranting and passion and mayhem and glory, you may shake your fists and stamp your feet and SCREAM your message to the world, so perhaps you could say you're doing SOME thing, but really,
No.
You're doing nothing.
At all.
When you are at your strongest and MOST powerful you are.simply.being.
In that space and in that place and from that GRACE what needs to flow, flows.
What needs to be felt, is felt.
What MUST be transmitted, is.
And just from absorbing your energy, drinking from the well of your spirit, those who can't NOT –
Will hear.
Learn.
Understand.
Bow down in gratitude and awe.
Be shifted.
Recoded.
And CHANGED.
For life.
THIS IS HOW IT IS MEANT TO BE AND HOW IT ONLY CAN BE AND HOW YOU ALWAYS KNEW IT MUST BE!
Bitches paying just to stand near you 
And yet.
And yet.
And YET –
You say that you GET this, you say you KNOW this, you name and claim yourself as a QUEEN, but baby girl you ain't acting like no Queen.
By all means, the Queen will at times be amongst the masses and she will be working alongside.
Doing the things.
Tending.
Building.
And so on.
But when she does this? Indeed when she 'does' at all? It is only from a place of this is the natural manifestation of her being fully her in that moment.
She does not do to do.
She does not do to create.
She does not do to accumulate wealth.
Or following.
Or favour.
And CERTAINLY not to be of value.
Her VALUE is in her energy, and so for the very most part her highest and greatest calling is to HONOUR WHAT THE QUEEN NEEDS IN ORDER TO BE THE QUEEN.
A Queen who is fallen, has lost her way, has forgotten she IS a Queen or does not believe or understand that her very presence is her gift, has led herself to believe that her value is in her work.
Or her value is in her physical appearance.
Or her value is in how endlessly she helps and does and picks up and puts together.
Or her value is in offering solutions, fixing things.
Or her value is in how much money she makes!
Or her value is in how well learn-ed she is!
And so on.
She spends her days continually perfecting, continually striving, continually fighting the fear that she is NOT enough, NOT of value, NOT worthy to be seen.
By life.
By love.
By anything.
Why?
Because she has forgotten how to see herself.
She has forgotten first to know herself.
She has forgotten who she IS when she's just being herself.
She has lost her own connection to soul, to the inherent value that is the essence of HER, something told her or somewhere along the way she picked up the idea that no –
That's not enough.
And no –
You won't be wanted, seen, heard, or even a part of society, if you don't PROVE YOUR DAMN WORTH.
Well,
Today I want to say to you, this –
ENOUGH.
ENOUGH with trying to DO your way to BEING enough.
The GREATER you fight to prove your worth the more you ROB yourself AND the world OF it!
Your magic, your beauty, your power, your truth, your LIGHT is in your BEING.
And for every moment you give to DOING and PROVING, that light fades.
The magic is dialled down.
The essence of YOU robbed of a little more colour.
And eventually,
You fade,
To grey.
Not because you weren't ALWAYS AND ONLY WORTHY.
But because you have done everything possible and become everything you could to be anything
ANYTHING
other than just
you.
Bare.
Naked.
Stripped back.
Raw.
AWE-INSPIRING with your presence.
Today, I urge you –
SINK INTO THE TRUTH THAT YOUR GIFT IS YOUR EXISTENCE.
That what is NEEDED of you and LONGED for from you is you to just BE.
But to be, to impact, to show the way, to lead, to serve, to shift, to transform, and also –
To receive –
You must FULLY be.
Your focus each day only on what do I need to be
Just me
And finally
to see
that's all.
don't forget …
Remember –
Life is Now. Press Play! 
Kat x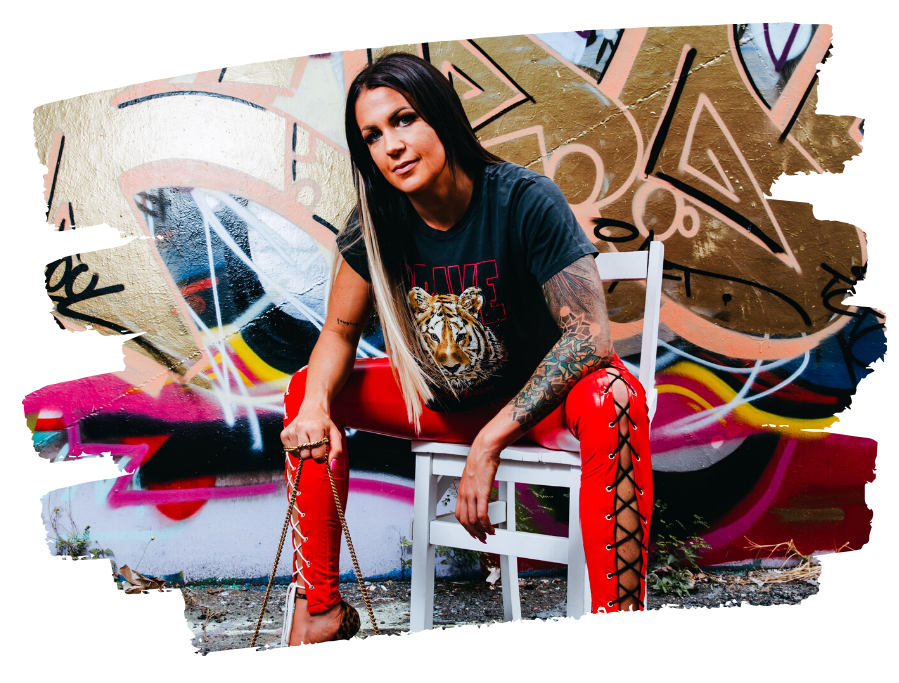 PS.
– dreamer. wanderer. soul led creator. One who was born for MORE.
I'm creating my new course, Big $ollar Energy, for the one who always knew she is here for millions,
to make it. To impact them. To create. And to LEAD.
Big $ollar Energy
The Money & Expansion Course for the Soul-Led Wanderer Who KNOWS It's Time to Go All in on HER,
and Let the Damn Receiving Take Care of Itself. The Way it Was Always Meant to Be.
Which means?
Identifying and releasing everything that gets to go, from the way you're thinking you need to do shit now, to the purposeless bits of the push or biz that it just don't need to be about, to the hidden junk in your psyche that gets to go.
>>> It's not about the do. The push. The win. When who you are when you only go within naturally PLACES you at the top,
but of the right fucking mountain.
The one that was always YOURS.
And then you finally WENT there.
Here's the thing, for us, about allowing an expanse of RECEIVING.
IT HAPPENS WHEN WE GO TO THE PLACE WHERE IT JUST IS.
And always was.
Class starts LIVE on Monday May 24, however early access + Big $ Energy vibes will open from Monday May 17 in our Telegram chat + join now bonuses are open already!
www.thekatrinaruthshow.com/bigdollarenergy
> it's time.