News
Why Do We Sabotage Ourselves?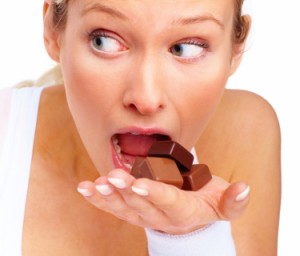 Have you ever noticed that once you get within maybe 10% of your ultimate physical goal, you start to get a little cocky and relax a bit. Or maybe that's just me?
Mid-December, the week after I got back from my Biosignature Level 2 in Perth (where I was aiming to hit 9.6% body fat but came in at 10.9%) I dropped straight down to 9.5% and my abs had more definition than I have EVER seen. I had a definite 4-pack and was just a whisper away from the whole 6-pack. I was pretty impressed with my efforts, if I do say so myself, and knew that by staying super clean for another week or so I'd be 'there'.
So what did I do?
Why, the logical thing of course! I relaxed my eating by about 15-20% and have kept it that way since. Smart, huh? It wouldn't have taken much effort at that point to drop another percent or so but instead I started on nightly cheeses, post-Bikram yoga juice guzzling, and a disturbingly regular intake of Cadbury Old Gold dark peppermint chocolate.
I go through phases with chocolate where I can happily stick just to my organic raw square or two – and am genuinely satisfied, but then slip back into an 'old-Kat' phase of simply needing to have one particular type of (usually crappy) chocolate in the house and eating some every night after dinner. On weekends the downward eating spiral can start even earlier in the day. The unfortunate sum of which is that I've probably been averaging 2-3 blocks of the stuff per week over the past week. Dark chocolate it may be, but I think we all know the difference between Cadbury dark chocolate and proper organic 70-85% dark chocolate (hint: 50% dark chocolate is still 50% sugar. And when it's dark chocolate filled with sugary peppermint-y stuff, then you end up with a lot MORE than 50% sugar). Yes, we've been here before – I admit it, my name is Kat, and I'm a sugar addict. Sigh.
so what's a flat tummy-wanting gal to do?
It's generally not the occasional massive binge meal or day that gets you. In fact, that can even work in your favour. No, it's the insidious creep of 'just a little bit' here and there. The 5 or 10% of 'naughty' foods that you tell yourself shouldn't make a difference. Well shouldn't and won't are two different things entirely, aren't they?
So. The good news is that I have cut out the juice as of last week. It's really quite amazing how 2-3 glasses of juice a week can change my body. I'm not pro-juice for anyone – even if just squeezed, that's still a lot of sugar with (usually) less fibre. I mean hello – would you normally eat 10 full oranges? I think not. I actually LOVE juice, particularly blood orange or sparkiling apple cider. And I LOVE knocking back a whole glass of it straight after 90 minutes of hot sweaty yoga. If you're thinking that surely I should be able to get away with just a  glass when it's after a 90-minute fairly full-on workout, then welcome to my mind. Unfortunately (for both of us I guess) we'd better think again.
Every time I've tried to tell myself that 'hey, I'm lean now, and I'm sure my body will just zap it right into my muscles after yoga' and subsequently started drinking the stuff I have consistently gained around 1kg a week. Every time. And I've tested the theory about 5 or 6 times now. Of course logically I shouldn't need to test it to know that drinking high amounts of fructose is not a smart plan. Post workout may be just marginally preferable to not, but yoga – love it though I do – is not the same as breaking down muscle and increasing insulin sensitivity through weight lifting. In that case (IF and only if you're already lean) then you could likely tolerate a small amount of fructose and it would actually help shuttle protein (of course you have to knock back some of that after every workout) into your muscles. If not, then standard post workout protocols for fat loss are your friend.
how to have your cake and eat it
All of which bodes well for juice-lovers like myself of course. Now that I've kicked the juice I just need to (wo)man up and switch back to my 1-2 squares proper dark chocolate (yummy stuff anyway, so I don't know why I've been silly about this!) as opposed to 2-3 rows cheap sugary stuff. This will help me drop that 2% I've gained over the past 4 weeks so that I'm back in the lovely land of being able to tolerate carbs and now that I've kicked off some more high-intensity weight training I'll make sure I stay there. All of which adds up to mean that I'll be able to tolerate just a little juice post workout (weights!) if I so desire.
Don't you just love how there's a way around every problem?
So how about you? What have you been struggling with lately? Have you kicked off your 2011 physical resolutions with a bang, or are you living wild and resolution-free – and loving it?
Don't forget –
Life is Now. Press Play.
Kat x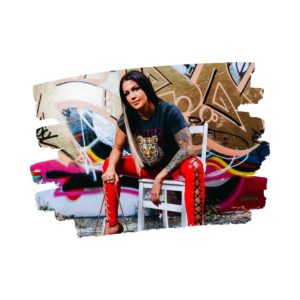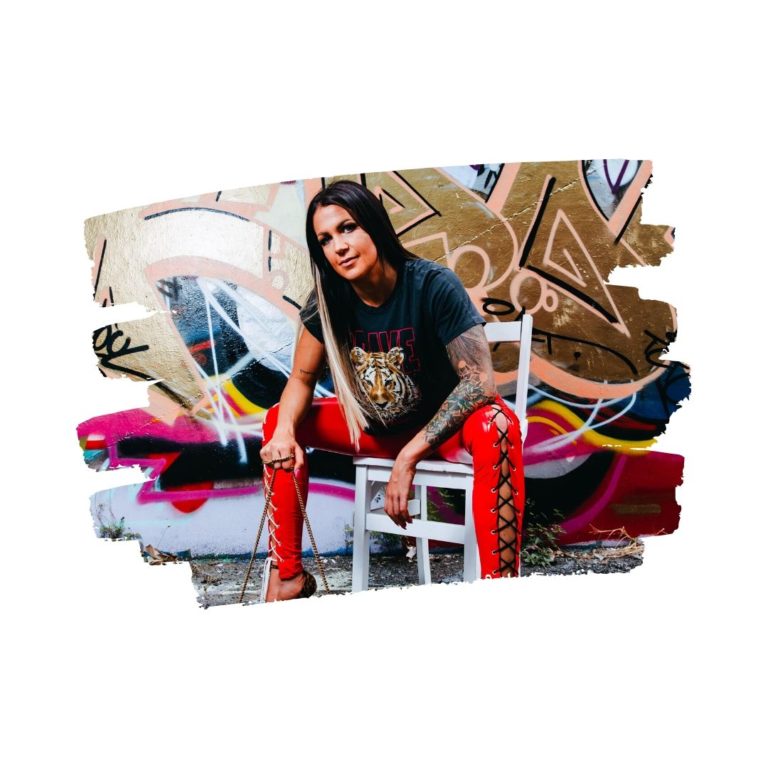 P.S.
Exclusive. Unseen. Unfiltered. Never Before Available for Sale.
You are hellfire magic! 🌟🌟
You have access to a level of power and superflow and truth and knowledge beyond what most peeps even know exist, you can literally look at something, decide it's yours and it happens, fuck, you don't even need to look at it, you can just SEE it and decide it and it's done.
You can click your fingers anytime you want and the world shape shifts around you.
Click your ruby red heels together 'cause hold up, you just changed your mind, and woot, there it goes again.
Being supernatural is part of being you.
But the thing IS –
You still gotta choose it.
Practice it.
Understand it.
And then ACTION it.
Now, finally, for the first time ever, I've created the worlds first comprehensive course for entrepreneurs,
leaders,
the GAME-CHANGING ELITE, who know they were born for MORE than the more they've already created and are ready to live into it,
to do
and access
and activate
exactly.
fucking.
that.
Introducing The Quantum Files babbyyyyyy!
Exclusive. Unseen. Unfiltered. Never Before Available for Sale.
18 days.
Daily video / audio content.
EVERYTHING you need to know to activate the supernatural badass you've been pretending not to be.
My BEST work.
Largely NEVER before taught publicly!
The ONLY place on the internet where you can receive a complete (supernatural level!) education on the 'how' AND the implementation / all encompassing accessing of all that is there for you when you 'go quantum' … and exactly what that means!
This is Not Your Social Media Guru's Quantum 
If you've been wanting to understand what it really means to utilise your God-given supernatural abilities, the unseen parts of you which are part and parcel of being HUMAN, but which most humans for their entire LIFE make 'mystical', 'woo woo', taboo, or simply don't believe in –
and if, like me, you're fascinated with playing with time and space and KNOW there is a way to create, shift, receive, BE, which transcends the physical world –
and if you love learning shit that lights your SOUL on fire with how real and true and WOW you know it is, and which allows you to INSTANTLY shift paradigms to where you're finally flowing with life the way you've your entire life known you could and SHOULD –
and if you love kickass deals in which you receive access to hours and hours and hours and hours and HOURS of exclusive, unseen, unfiltered, and NEVER BEFORE AVAILABLE FOR SALE content on stuff that 99.99%+++++++ of the world doesn't even dare to imagine EXISTS –
and if you're ready to start claiming reality shifts faster than even YOU dreamed possible –
Well!!
CLEARLY THE QUANTUM FILES ARE FOR YOU!
But hurry! This offer is open ONLY for the 5 days!
It's a one time sort of a thang I'm putting together for you.
The Quantum Files.
Exclusive.
Unseen.
Unfiltered.
Previously Unavailable for Sale.
5 days to claim your access.
When the clock hits zero it goes.
It's time to stop pretending not to be the supernatural badass you are baby.
And to blow shit up by pulling it TF down from the other place.
Let's demystify being who and what you've been waiting to be.
And let's do it now.