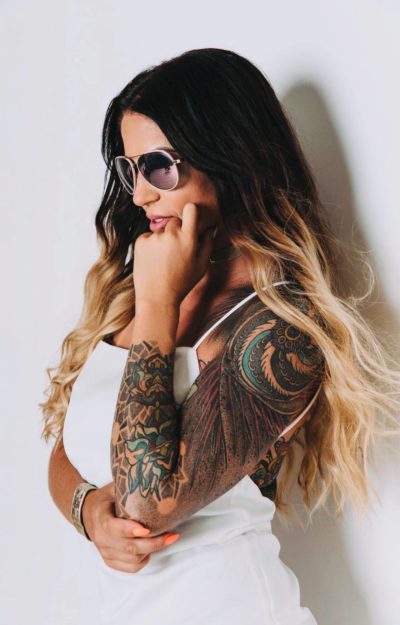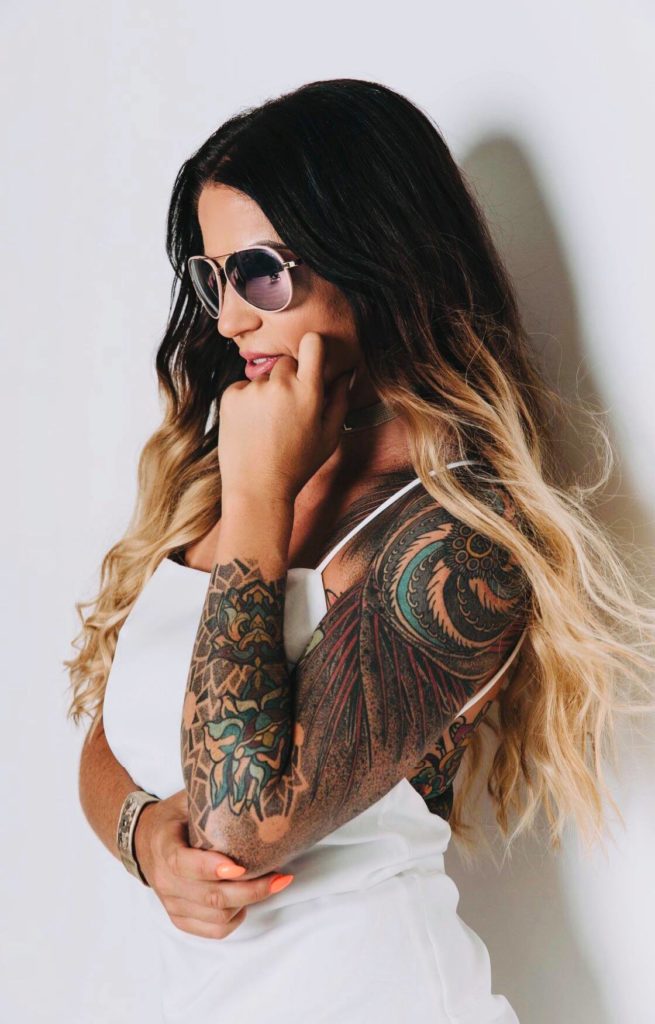 If you want the next level revealed to you, you're going to have to quit thinking about whether or not you're meant to or really want to do today's work, and decide to ruthlessly and relentlessly show up for the business and life you can NOW see to create.
You can't go to the next level if you refuse to play this one, can you now?!
And the thing that you maybe don't realise, as far as getting that clarity you crave on what you really want and need but just can't quite see yet, is that it takes trust.
Trust, and knowing that if it IS meant to be something different or 'more', or deeper, let's say, than what it is you can see now, then it will be shown to you as and when it's time.
'When it's time' is literally NEVER, not in any part of life, because you sat on your ass staring at your journal or the sky and waiting for inspiration and to be told, to feel certain.
Yes, there are times to pause, be still, reflect, tune in, ask for a message from God or soul, of course there are. But don't make a mockery of your LIFE by imagining that every freakin' time you don't feel like it, or don't feel sure, that the answer is to wait upon God or soul.
No, silly! The answer, 99% of the time, when you don't feel like it, are not sure, feel certain you should be feeling or knowing something 'more', is to do today's work anyway!
If you don't do the work of today, of this current moment, of the now, how the heck do you ever expect to get to tomorrow, or even the next moment?
Your refusal to be with what is, to show up for what you can NOW see to show up, to do what you can with what you have available NOW, is exactly why you never seem to transcend past this moment.
And every damn day you wake up and you STILL feel unsure, unknowing, LACKING, like there's something missing and you can't quite put your finger on it.
You think about everything you're allowing to hang over you – because why? Because you're continually not addressing it; not doing today's work today! – and your energy is heavy, weighed down, sad, before you've even barely begun the day!
Hanging your head, you embark off into the dawn (or whenever it is that you manage to drag your sorry ass out of bed), once again looking for SOMETHING.
Something that's gonna lift and light me.
Something that's gonna spark me.
Something that's gonna EXCITE me, please, where is it?!
You know it's not THIS, you don't wanna feel like THIS, every fucking day just the same as the last and you're so.freaking.over.ALL of it, but you refuse to see that the truth of the matter is you can't be OVER something you never really got INTO!
And so you traipse along endlessly on the hamster wheel of life which you've chosen for yourself, Groundhog Day is the story of YOU, and you cross your fingers and hope to die as you send a little smoke signal up to God, begging, PLEASE –
'Show me what's next'.
'Show me what I'm missing.'
'Show me what would IGNITE me!'
'Show me the work I am REALLY really meant to be doing, and oh, while we're at it, a map would be nice, k thanks by'.
You –
Idiot!
Don't you realise how ridiculous it is to continually look for something outside of you when you refuse to be with what is IN you.
You have to be with what is
and with who you are
and with what you are being shown and have available to you
in order to transcend beyond it,
in order to be able to even SEE beyond it!
'Oh, but I don't like this day, I don't love it, it's not my Perfect Life, I'm not FEELING it, I want tomorrow! Tomorrow is surely gonna be better than this!'
No.
It's that fucking simple.
So,
As you look around your life and once again take stock, head hung in heaviness, at everything you don't have and are not yet and can't seem to figure out how to do or be or get, why don't you JUST –
Shut the fuck up.
And deal with it.
The stuff hanging over you, get it DONE, delegated or deleted; it's not that complicated.
ALL of it.
Today.
And the work which is all you can think of to do right now but you're not sure whether it's the real work, the true work, the you work, DO IT IT BECAUSE THAT IS WHAT YOU'RE BEING SHOWN TO DO RIGHT NOW.
And do it with a damn smile on your face too bitch, what, you really think your next level can appear when you insist on hating on this one?
Trust in the process.
Show up for THIS moment to get to the next.
And for the love of God, stop over thinking the whole thing so much.
What this comes down to is one simple truth:
The way is shown by being on it.
Don't forget –
Life is Now. Press Play.
Kat x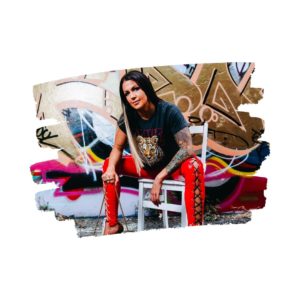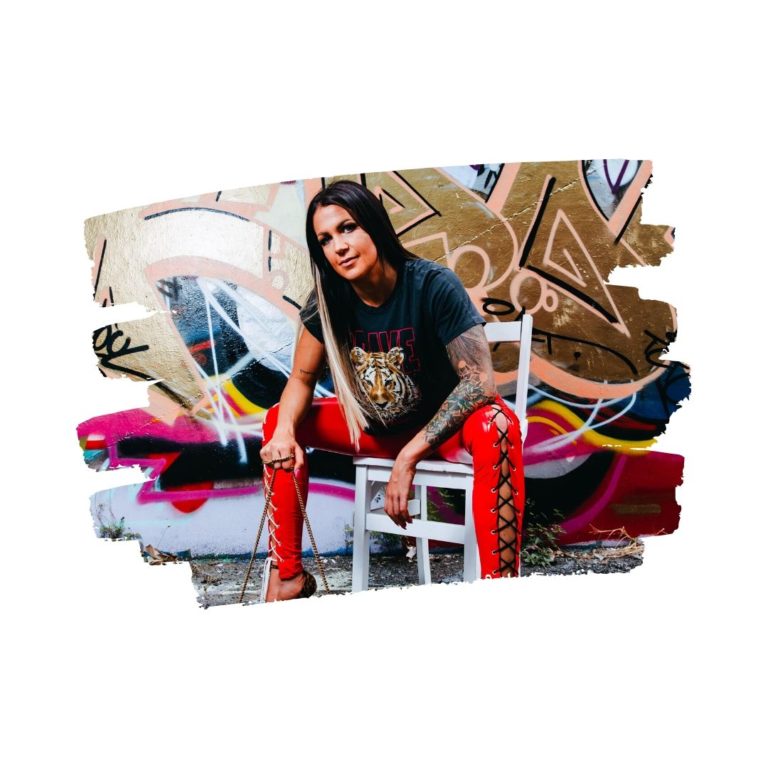 P.S.
I decided, once upon a time, to make $100,000 in a month! I kept on deciding! It took a little time … (far less than I thought, actually, in the end) … but it happened.
Since then I have decided my way up to over 4x that per month.
I have produced this level of income at The Katrina Ruth Show for nearly 5 years now. (6-figure months and eventually, starting 9 months after the first 6-figure month, multiple 6-figure months. Consistently!).
I have also mentored countless badasses in the online (and offline!) space who have, during the time mentoring with me, and / or afterwards, achieved this 'milestone' income goal as well.
I am known in the entrepreneur world for flicking the damn switch for the called ones.
One of said called ones asked me a week or two which of my existing courses would be most helpful for understanding the mindset of myself and my clients who have hit and surpassed the 100k per month goal! Understanding the mindset as well as the strategy, or whatever else was part of it.
I said I'll have a little think about that … and then instantly I thought – "huh! Why do I not have a course on that! That would be a GREAT course!"
Guess what?? I NOW HAVE A COURSE ON THAT! Well .. it opens officially tomorrow! But there's a sneak attack secret-y sort of thing happening already.
>>> The 100k Per Month Formula just opened for registration! <<<
For the Entrepreneurs Who Were ALWAYS Gonna Run the Damn Thing!
10 modules (all new live content)
11th bonus one (duh)
3 insane extra bonuses (one is an entire brand new course on finding and building your Soulmate Team .. I'll be launching this after THIS, at $199, but you get it free in the 100k Per Month Formula!). Another is an entire 30-day mindset course on 100k+ mindset, with daily journal prompts. Yes, this is a BONUS, in addition to the 10 modules + 1 + (did I mention!) Q&A hotseats and more with me.
I am so excited for all of this!
People have been signing up already. I may have done a secret sneaky stealth launch to a few peeps, and they hopped RIGHT on, especially when they saw how freakin' wow the vibe was not to mention OH – the VIP / Super VIP options. You gotta keep your eyes peeled!
Full Sales Page + Success Stories + ALL the Vibe of the 100k Per Month Formula coming in the official launch May 28! Join Now in the Secret Drop and Receive the 'Stealth' Bonus … this extra bonus goes away once the launch officially goes live tomorrow!
Shhhh deets below:
Time to decide freakin' bigger baby.
It's go time.
LET'S GO.
Amen!