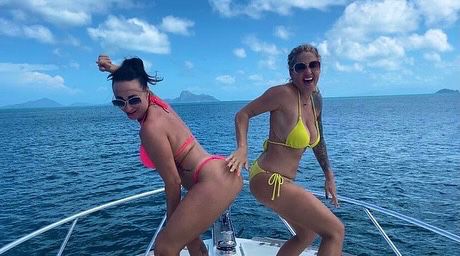 The worst thing you can do to yourself is not just consistently move forward with the things it was time to just plant yourself in.
The dreams you dreamed a year ago, 10 years ago, yesterday – if you would have just said yes and then consistently moved forward with the thing, it would be yours now and you'd be the person. Sure, maybe not the exact way you saw it way back, but – the exact way it's meant to be. The exact way it COULD have been.
And while it's easy to tell yourself it obviously wasn't meant to be, or that everything is 'perfect and I'm exactly where I should be right now', that all is aligned and right and just simply because it IS –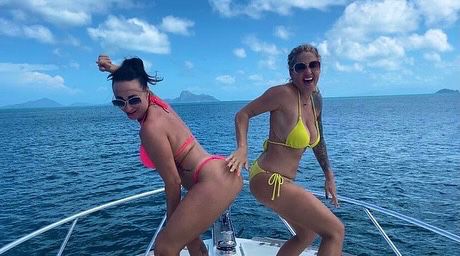 Do you really believe that?
Is that the sickly-sweet idealistic yet blind to your own choices line you wanna run with?
And if so … have you thought about what that means for the future you are right NOW creating?
If the fact that you didn't previously step up, simply choose to be the person, and then let the doing and becoming of such ingrain as habit and ultimately identity, 'doesn't matter because all is well', then I guess …
don't bother stepping up now. Quash the dreams your soul is currently serving you. Decide not to dare or even step forward because … all will continue to be well.
What a load of poppycock.
In the end, you're either the person who said yes to what is inside of them and what was a soul MUST, or –
you're not.
And don't get started with that BS about clarity on purpose, destiny, soul, choice, being an unattainable or unfair or 'not real life' concept.
YOU ALWAYS KNOW.
YOU always know.
You ALWAYS know. You.
You know one step. One possibility. An idea to lean into. A thread to pull on. A thing to discontinue. A place you'd be saying yes right now, if you firmly just believed that your yes means something.
Maybe what you do NOT know, or need to hear today, is that – that IS the clarity bit. And it's all you need. The nudge. The pull. The smallest of threads. And, sure, obviously – the resounding mofo gong inside your head telling you to do the damn thing and yet you still DON'T.
And THAT is the worst of it, actually, isn't it?
Not even the fact that if you would have just started …
If you had have just decided …
If you'd simply made it as simple as 'and then she just did' …
You'd BE THE DAMN PERSON NOW,
and perhaps even in a way wildly beyond what you would have dreamed or hoped!
Yeah, that's pretty bad. But the worst of it?
The gong doesn't go away.
YOU JUST GET OLDER AND IT DOESN'T GO AWAY.
So, if you were hoping that the ole 'ignore it and pretend it's not real' thing was gonna pay off for you soon, and you could convince yourself you're not really meant for what you know you are, well?
You're wrong.
That's not the story. Now GO WRITE THE DAMN STORY.