Success Mindset
YOU'RE A PERFORMER, BORN TO ENTERTAIN AND DELIGHT … AND YOU'RE DOING BUSINESS BACKWARDS. STOP IT.
If you think that the way you're going to finally get to where you can spend your days dancing merrily through the field of life and doing just the cool fun shit you WANNA do, is to first make the monies so you can be free, allow me to remind you that you're wrong.
Remind you?
Yeah … you already KNOW that the answer to everything is to finally shine your damn light so bright it can't NOT be seen, to reach into your soul and let out all that's inside of you, to UNLEASH your raw power and truth.
You already KNOW that you have something … charisma, star quality, magnetic power; these are all ways of saying it which sum up maybe a PERCENTAGE of what 'it' really is … which is something that, when you access and allow it?
People just can't look away from.
You've always known your power.
It's been scary at times, how easily you can influence people to do what you say.
And you've turned away from your gifts for many reasons, ranging from fear that it's in some way bad or wrong to be able to DO this shit … did somebody give you gifts mortals are not supposed to have? What if you get found out?! … to the rather boring normal everyday yet oh so real fear of just not being GOOD enough.
Yet still, there's been times in your life when you have fully allowed what's inside of you to come out, perhaps you were charged enough to just DO it, or you got overly excited or passionate and it just bubbled out before you could remember to put a lid on it, or you just had a FUCK THIS SHIT moment, and went RAGING into the day, simply DECIDING that what you wanted would have to happen, and you didn't fucking CARE how –
And then it did.
And isn't it true –
That when you're 'on form' –
That whether it's at a neighbourhood BBQ or doing something more 'officially present-y' –
That the fire which comes out of you is compelling beyond what even you can truly believe?
YOU'VE ALWAYS KNOWN WHAT A POWERFUL PERFORMER, ENTERTAINER, AND STORY-TELLER YOU ARE.
You KNOW that you have it inside of you to captivate even millions of people, leave them eyes-wide open and jaw slack, as you impart the things to them.
AND THEN THEY DO WHAT YOU SAY.
You KNOW this!
And yet.
And yet.
And yet.
For some UNFATHOMABLE reason –
Which I imagine even God himSELF is right now rolling his eyes at – !
You somewhere along the line decided that it made fucking sense to first oh so carefully –
Oh so prettily –
Oh so perfectly –
Oh so fancily – !
Oh so just-like-the-other-sheeples-y –
Do things that are supposed to result in people following you, buying from you, clicking that upsell button, sharing your stuff online, etc.
"If I do it right and I'm very diligent about it and I just cross ALL the 'i's' and dot ALL the 't's', then I'll make the monies so I can just dance and play all day!"
And you dream of a time –
Once you've AUTOMATED shit –
And it's all WORKING –
When everyday you can wake up.
Tune in to YOU.
Let out whatever the fuck comes out.
AND THE WORLD WON'T LOOK AWAY.
And I wonder, I just wonder, I mean, I just wanna ASK you –
When the fuck was it you decided that you first gotta have an internet-approved BIZ-niz in order for people to want to follow you, magnetically, and buy from you, on repeat, or just, let's be honest, hang off your every word?
When was this?!
Because you USED TO JUST DO IT ANYWAY …
It was ALWAYS who you were …
And really – !
It SOUNDS kinda stupid, to say you gotta have all this shit in PLACE first, you know?
It SOUNDS made up, is the truth of the matter.
It SOUNDS –
Actually –
Like you're running scared.
Not backing yourself.
And buying into a bullshit story that before you get to be an awe-inspiring LEADER, enterTAINER, perFORMER, the you who you've always known you're here to be –
That you gotta get to some kind of mystical 'point'.
Or, I dunno, learn some shit about … something.
It's ALWAYS BEEN INSIDE OF YOU.
It was NEVER dependant on having shit in place on the internet!
It's actually –
(and this may shock you; I do recommend sitting down) –
– NOT EVEN DEPENDANT ON THE INTERNET AT ALL!
Yes, that's right!
You can HAVE PEOPLE FOLLOW YOU AND LISTEN TO YOU AND HANG OFF YOUR EVERY WORD EVEN WITHOUT A FACEBOOK PAGE, OR A WEBSITE, IF YOU LIKE!
It's only what storytellers and performers and LEADERS have done throughout ALL OF FUCKING TIME.
But, sure sure.
Go build that funnel.
Make your landing pages OH so pretty.
GET IT ALL RIGHT.
Yes …
I'm sureeeeeee –
That that's what's gonna cause people to believe in you …
Desire you …
And not be able to look away.
Makes …
um …
sense?
Hang on, WHAT now?
Do you REALISE how many born-for-it performers and stars throughout ALL OF TIME were NEVER fucking seen, because they never claimed their PLACE?
Do you REALISE that it is literally not possible to claim leader status by CLIMBING A LADDER, or joining DOTS?!
EVERY
EVERY
EVERY single fucking inspiring person throughout time, who has unleashed AMAZING truth and power into the world, and been followed by MILLIONS –
JUST FUCKING APPOINTED THEMSELVES THERE.
And then lived into it.
The way you're doing it right now is NEVER GOING TO WORK.
You KNOW this.
It is BACKWARDS.
Build a fucking business so that then people can't look away from you?
DON'T MAKE ME LAUGH.
Turn on the fucking light baby.
SHOW them what you already have, that they won't be able to draw away from.
And then, sure –
Sell some shit online and make millions.
It's what I've always done …
It's why my shit works.
It's why it just keeps getting better and easier.
And yeah, it was freaking scary to leap into that. Still is, a lot! 
😉
But let's get real here –
If you can't even have the audacity to DEMAND attention and to influence with your every breath –
Why the fuck should we listen to you anyway, EVER?
No matter how damn pretty your website gets to be.
It's time to DROP THE MOTHERFUCKING STORY.
You're either here to STUN us with the power of what's within you.
Or you're DESTINED TO BE ONE OF THE MASSES.
Clawing at the bottom of Facebook somewhere.
And turning a dollar here or there for cheap tricks.
It's one or the other.
You know this.
Choose.
And then?
Freaking prove it.
Remember –
Life is Now. Press Play! 
Kat x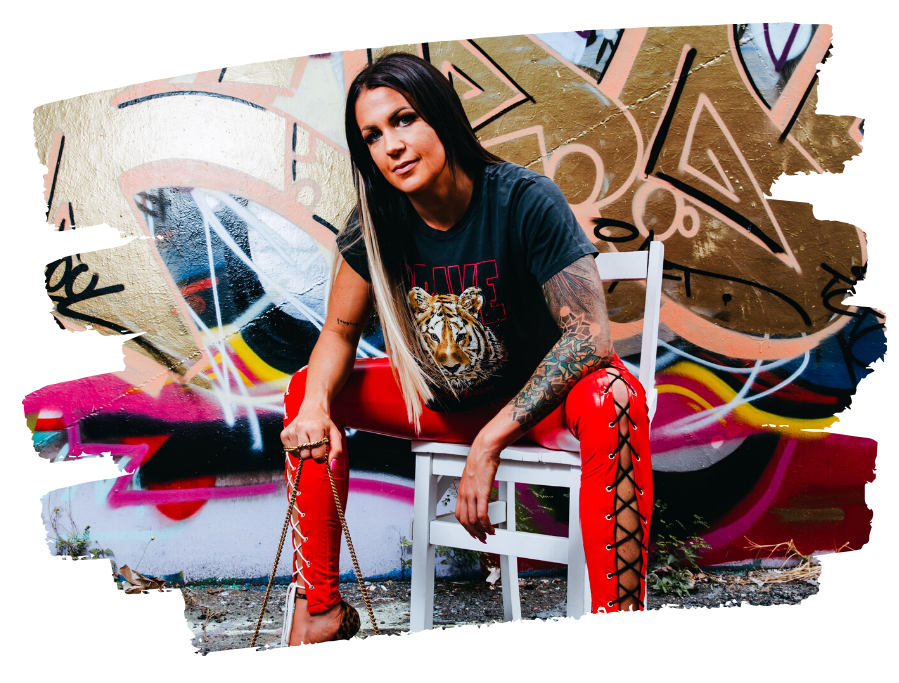 PS.
– dreamer. wanderer. soul led creator. One who was born for MORE.
I'm creating my new course, Big $ollar Energy, for the one who always knew she is here for millions,
to make it. To impact them. To create. And to LEAD.
Big $ollar Energy
The Money & Expansion Course for the Soul-Led Wanderer Who KNOWS It's Time to Go All in on HER,
and Let the Damn Receiving Take Care of Itself. The Way it Was Always Meant to Be.
Which means?
Identifying and releasing everything that gets to go, from the way you're thinking you need to do shit now, to the purposeless bits of the push or biz that it just don't need to be about, to the hidden junk in your psyche that gets to go.
>>> It's not about the do. The push. The win. When who you are when you only go within naturally PLACES you at the top,
but of the right fucking mountain.
The one that was always YOURS.
And then you finally WENT there.
Here's the thing, for us, about allowing an expanse of RECEIVING.
IT HAPPENS WHEN WE GO TO THE PLACE WHERE IT JUST IS.
And always was.
Class starts LIVE on Monday May 24, however early access + Big $ Energy vibes will open from Monday May 17 in our Telegram chat + join now bonuses are open already!
www.thekatrinaruthshow.com/bigdollarenergy
> it's time.