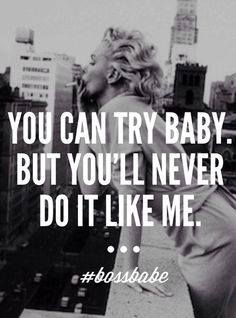 Success Mindset
YOU'RE A PERFORMER, BORN TO ENTERTAIN AND DELIGHT … AND YOU'RE DOING BUSINESS BACKWARDS. STOP IT.
If you think that the way you're going to finally get to where you can spend your days dancing merrily through the field of life and doing just the cool fun shit you WANNA do, is to first make the monies so you can be free, allow me to remind you that you're wrong.
Remind you?
Yeah … you already KNOW that the answer to everything is to finally shine your damn light so bright it can't NOT be seen, to reach into your soul and let out all that's inside of you, to UNLEASH your raw power and truth.
You already KNOW that you have something … charisma, star quality, magnetic power; these are all ways of saying it which sum up maybe a PERCENTAGE of what 'it' really is … which is something that, when you access and allow it?
People just can't look away from.
You've always known your power.
It's been scary at times, how easily you can influence people to do what you say.
And you've turned away from your gifts for many reasons, ranging from fear that it's in some way bad or wrong to be able to DO this shit … did somebody give you gifts mortals are not supposed to have? What if you get found out?! … to the rather boring normal everyday yet oh so real fear of just not being GOOD enough.
Yet still, there's been times in your life when you have fully allowed what's inside of you to come out, perhaps you were charged enough to just DO it, or you got overly excited or passionate and it just bubbled out before you could remember to put a lid on it, or you just had a FUCK THIS SHIT moment, and went RAGING into the day, simply DECIDING that what you wanted would have to happen, and you didn't fucking CARE how –
And then it did.
And isn't it true –
That when you're 'on form' –
That whether it's at a neighbourhood BBQ or doing something more 'officially present-y' –
That the fire which comes out of you is compelling beyond what even you can truly believe?
YOU'VE ALWAYS KNOWN WHAT A POWERFUL PERFORMER, ENTERTAINER, AND STORY-TELLER YOU ARE.
You KNOW that you have it inside of you to captivate even millions of people, leave them eyes-wide open and jaw slack, as you impart the things to them.
AND THEN THEY DO WHAT YOU SAY.
You KNOW this!
And yet.
And yet.
And yet.
For some UNFATHOMABLE reason –
Which I imagine even God himSELF is right now rolling his eyes at – !
You somewhere along the line decided that it made fucking sense to first oh so carefully –
Oh so prettily –
Oh so perfectly –
Oh so fancily – !
Oh so just-like-the-other-sheeples-y –
Do things that are supposed to result in people following you, buying from you, clicking that upsell button, sharing your stuff online, etc.
"If I do it right and I'm very diligent about it and I just cross ALL the 'i's' and dot ALL the 't's', then I'll make the monies so I can just dance and play all day!"
And you dream of a time –
Once you've AUTOMATED shit –
And it's all WORKING –
When everyday you can wake up.
Tune in to YOU.
Let out whatever the fuck comes out.
AND THE WORLD WON'T LOOK AWAY.
And I wonder, I just wonder, I mean, I just wanna ASK you –
When the fuck was it you decided that you first gotta have an internet-approved BIZ-niz in order for people to want to follow you, magnetically, and buy from you, on repeat, or just, let's be honest, hang off your every word?
When was this?!
Because you USED TO JUST DO IT ANYWAY …
It was ALWAYS who you were …
And really – !
It SOUNDS kinda stupid, to say you gotta have all this shit in PLACE first, you know?
It SOUNDS made up, is the truth of the matter.
It SOUNDS –
Actually –
Like you're running scared.
Not backing yourself.
And buying into a bullshit story that before you get to be an awe-inspiring LEADER, enterTAINER, perFORMER, the you who you've always known you're here to be –
That you gotta get to some kind of mystical 'point'.
Or, I dunno, learn some shit about … something.
It's ALWAYS BEEN INSIDE OF YOU.
It was NEVER dependant on having shit in place on the internet!
It's actually –
(and this may shock you; I do recommend sitting down) –
– NOT EVEN DEPENDANT ON THE INTERNET AT ALL!
Yes, that's right!
You can HAVE PEOPLE FOLLOW YOU AND LISTEN TO YOU AND HANG OFF YOUR EVERY WORD EVEN WITHOUT A FACEBOOK PAGE, OR A WEBSITE, IF YOU LIKE!
It's only what storytellers and performers and LEADERS have done throughout ALL OF FUCKING TIME.
But, sure sure.
Go build that funnel.
Make your landing pages OH so pretty.
GET IT ALL RIGHT.
Yes …
I'm sureeeeeee –
That that's what's gonna cause people to believe in you …
Desire you …
And not be able to look away.
Makes …
um …
sense?
Hang on, WHAT now?
Do you REALISE how many born-for-it performers and stars throughout ALL OF TIME were NEVER fucking seen, because they never claimed their PLACE?
Do you REALISE that it is literally not possible to claim leader status by CLIMBING A LADDER, or joining DOTS?!
EVERY
EVERY
EVERY single fucking inspiring person throughout time, who has unleashed AMAZING truth and power into the world, and been followed by MILLIONS –
JUST FUCKING APPOINTED THEMSELVES THERE.
And then lived into it.
The way you're doing it right now is NEVER GOING TO WORK.
You KNOW this.
It is BACKWARDS.
Build a fucking business so that then people can't look away from you?
DON'T MAKE ME LAUGH.
Turn on the fucking light baby.
SHOW them what you already have, that they won't be able to draw away from.
And then, sure –
Sell some shit online and make millions.
It's what I've always done …
It's why my shit works.
It's why it just keeps getting better and easier.
And yeah, it was freaking scary to leap into that. Still is, a lot! 
😉
But let's get real here –
If you can't even have the audacity to DEMAND attention and to influence with your every breath –
Why the fuck should we listen to you anyway, EVER?
No matter how damn pretty your website gets to be.
It's time to DROP THE MOTHERFUCKING STORY.
You're either here to STUN us with the power of what's within you.
Or you're DESTINED TO BE ONE OF THE MASSES.
Clawing at the bottom of Facebook somewhere.
And turning a dollar here or there for cheap tricks.
It's one or the other.
You know this.
Choose.
And then?
Freaking prove it.
Don't forget –
Life is Now. Press Play.
Kat x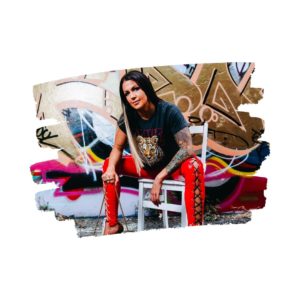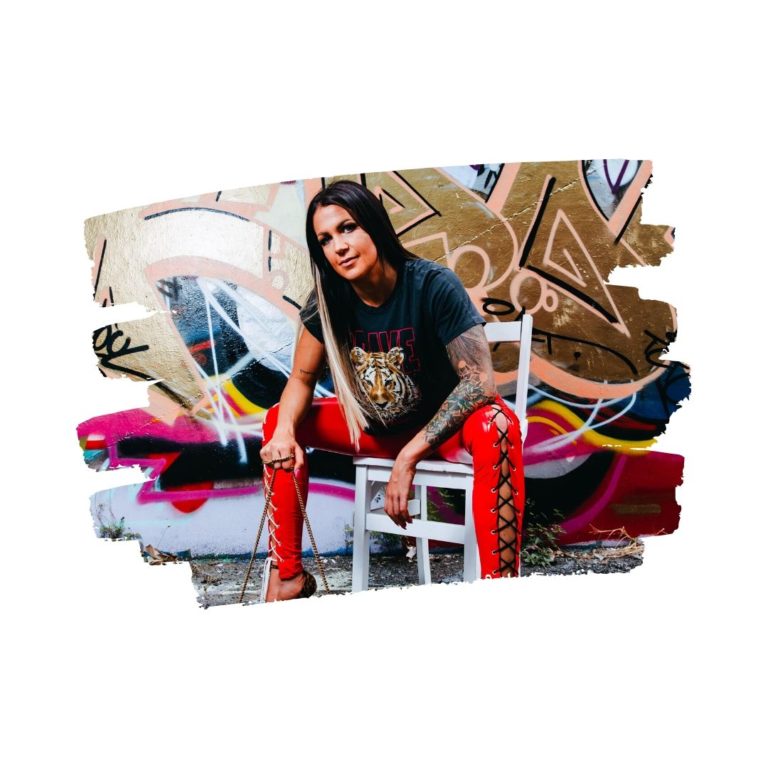 P.S.
I've been doing 100k months (and 4x+ that) since December 2014. I have mentored numerous badass peeps as they crossed that milestone. Now, for the first time ever, I'm taking you into the thought processes, patterns and also showing-up-edness of peeps who do THAT, while simultaneously teaching you how to access, activate and act from the deepest and truest blueprint of YOU.
My brand new digital course, The 100k Per Month Formula is HERE!
Are you sick of trying to teach and shift everyone else on how to expand their mindset and capacity to receive, and wondering where the person is who is going to hold THAT level of space for YOU?
Are you so.freaking.done with EVER having to tell yourself that the next level you're looking for requires you to do a, b or c that you don't wanna do, would rather claw your eyeballs out than do, thank you very much, and deep down don't believe you have to do?
DO YOU NEED SOME KAT IN YOUR LIFE TO KICK YOUR BUTT WITH ALIGNMENT AND LOVE AND MAYBE SOME BONUS BOOTY SLAPS TO WHERE IT'S MEANT TO BE?
The 100k Per Month Formula 

💃

💸

🔥
Registrations are off to a ROARING start already. And no small wonder, when you see all that we're doing.
10 modules + one extra (stealth!) one.
3 killer bonuses (including 2 entire new courses)
All new live course, starting June 8.
For the Entrepreneurs Who Were Always Gonna Run the Damn Thing.
You and me and a group of like-minded revolutionary leaders who specifically desire THAT money goal (and beyond) and know that they know that they know that it's where they should be.
Who are willing to do what it takes,
no matter what it takes,
until it takes,
AND THEN KEEP GOING.
To get there.
With integrity and soul and badass truth and BELLS on.
https://thekatrinaruthshow.com/100kpermonthformula
Check out the bonuses! 🔥
>>> Soulmate support $199 bonus.
A course I'm going to create alongside this one, and sell separately for a full $199, is on building a soulmate team. You will see me launch this at some point in the next month or so. You get this entire course FREE as a bonus with the 100k Per Month Formula!
>>> Mindset of a 100k Per Month and Beyond Entrepreneur –
I'm creating 30 days of journal prompts and mini asskickin' messages for you that go into the mindset of a 100k per month (and beyond) entrepreneur, in order to drop you deeper and deeper into being that person as we go. This is based on what I have observed in myself as well as the MANY badasses on and offline who I have coached who make this sort of money. This bonus could and likely will be sold separately for $199 as a home-study course!
>>> Q&A bonus!
My Q&As are famous for being one of the ways the GREATEST gold and magic comes out from me! You will have live access (and / or replay access) to two Q&A only sessions recorded JUST for 100k Per Month Formula students, and you'll be able to ask or submit your questions on these!
>>> Pay in full bonus!
Claim your place with the upfront payment choice (regular, VIP, or Super VIP) and receive an exclusive and UNAVAILABLE FOR SALE 'Fuck the How' Katrina Ruth graffiti T. Hot off the press, and just for you!
Everything you need to know and feel + your place here! https://thekatrinaruthshow.com/100kpermonthformula