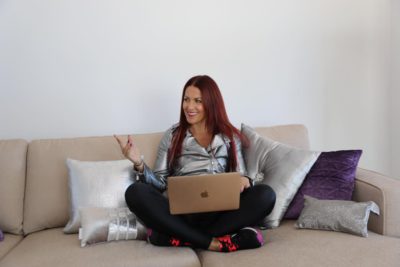 Everything you create in your life and also everything you FAIL to create will come about as a direct outcome of you writing it into reality.
What do I mean by write it into reality?
I mean you write your reality. You GET to write your reality, you can choose right now to write your reality, you have absolute POWER to write your reality and entirely based on what you want no matter how far fetched it is and how clueless you are about HOW, but also this:
(And this is BIG, okay?)
Not only do you GET to write your reality but you ARE writing your reality.
The reality you HAVE right now is the one you wrote.


Chose.
ORDERED, by fucking design, so best you not be bitching about it!
Oh, what's that now? You never wrote down that you wanted still to be struggling to make money with ease, to the level you want, have the fame or the impact or be KNOWN the way you dream of?
You never wrote down you want to wake up feeling flat, uninspired, unsure, and questioning yourself CONSTANTLY?
You never wrote down you wanted the fat ass that seems to be expanding pretty much daily??!
Yes you did honey.
Yes, you did.
You wrote it.
You ordered it with the demanding INSISTENCE of someone who knows exactly what they want and GETS it.
And let's be honest now –
You ALWAYS get what you really want, don't you?
More relevantly: you always get what you ASK for and insist upon and EXPECT.
So, what do you expect?
And what are you WRITING INTO REALITY right now, today, already, what have you ORDERED so far today? What future have you carved out in the past few hours, day, week?
What future are you LIVING right now because of what you wrote, previously, over and over again and until it came true, through not only (and perhaps not at all) the written word, but your thoughts, your spoken word, fuck even your breath?

You WRITE your reality into existence.

Even the ones you don't say aloud, and perhaps especially.
So if you want CHANGE? Big fucking positive change, change that makes your head spin and leaves you BREATHLESS with how awesome your life IS?
Write that shit down.
Again.
And again.
And again.
And again.
Until you believe it.
Until you are living it.
Until you ARE it, and it is you.
It's irrelevant –
That right now –
Your dreams feel impossible, out of reach, even ludicrous.
It's irrelevant –
That right now –
You have no idea where to start or even if you do DARE to ask.
It's irrelevant –
ALWAYS –
That what you really want is too much, over the top, selfish, or just plain INSANE.
The only question you need to ask yourself, is do you want the dreams you're trying to dream?
And if the answer is hell to the YES, well then SERIOUSLY honey:
When are you going to actually start dreaming 'em?
When are you going to take time from running flat out on the hamster wheel to just clearly write the fuck down what you want?
When are you going to get it through your head that your THOUGHTS are what dictate your ACTIONS which become your HABITS which become your RESULTS which become who you ARE which becomes your DESTINY?
So when you're oh so busy each day, keeping up and getting shit done and trying to stay afloat –
And you tell yourself you don't have TIME right now to think about the bigger picture or even the shorter one, to state it and therefore start to CREATE it –
And you're wondering why you're not THERE yet, why it's not really WORKING yet, why things aren't comign together faster –
Well don't you think it might – MIGHT – just be because 99.99% of your energy is going into keeping you where you are now, and then bitching about what you don't like about it?
Small fucking wonder you don't have the future you say you want, because you're not actually saying you want it!
So here is something right NOW to write down, and write into reality:
Your thoughts BECOME your reality. Your THOUGHTS become your destiny.
What you're giving your time but also your energy to right now is what you will CREATE.
Write that shit down.
Write it down.
Do it now.
STATE what you wish to create.
Claim OWNERSHIP over what is to be yours.
Don't QUESTION the how or the whether you're worthy or anything else.
Just write it down.
Speak it out.
Breathe it into your SOUL.
And for the love of God stop bitching and moaning about not being there yet. You're exactly where you want to be, and you've got what you asked for, nothing more and nothing less.
Want more?
Start asking for fucking more.
Don't forget –
Life is Now. Press Play.
Kat x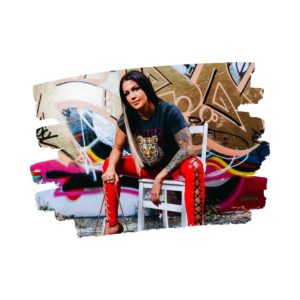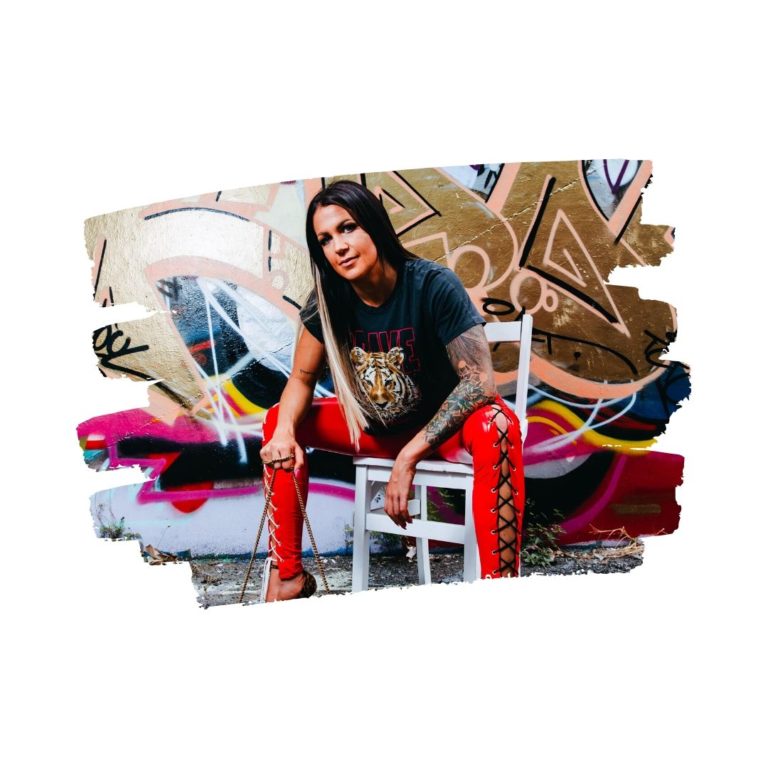 P.S.
Doors for The 100k Per Month Formula have re-opened for a very LIMITED time!
Don't miss out on the opportunity to be part of the The 100k Per Month Formula, jump in now and join while the course is running LIVE!
The 100K Per Month Formula is so much more than just what I know I'm here to teach, create, and share with you on the topic of achieving and surpassing consistent 100K months, all from soul of course, doing what you love, and just by being you.
I look around the dozens and dozens of revolutionary badasses who have said yes to soul in joining me and in just a matter of weeks, the shifts being made, the next level selves being stepped into, the MONEY claimed and created, is, well –
MIND-BLOWING to say the least.
I'm going to help you to easily identify the VERY few practical thingies you need to do to drop into a deeper level of creative flow and magic, and GET THE THINGS OUT INTO THE WORLD IN A WAY THAT GETS YOU PAID.
The 100k Per Month Formula is about the expansive energy of calling in, allowing, receiving and CHOOSING to be available now for whatever it is you know is available for YOU.
It might be the goal of 100K per month, it might be a completely different figure, whatever it is for YOU is what we'll be working on during our time together.
And, and a heads up – we're also gonna talk about the you still hide the TRUE wild power of your all that you ALL that you are.
Hmmm. So much more I am GOING to be saying to you about that!
So, yes.
The 100k Per Month Formula
10 modules + one extra (stealth!) one.
3 killer bonuses (including 2 entire new courses)
All new live course
YOU ALREADY KNOW IF YOU NEED TO BE HERE.
Join now and get immediate access to the 5 modules which have already dropped. Doors are open for three days only: https://thekatrinaruthshow.com/100kpermonthformula
You'll also receive access to ALL 100k Formula bonuses … plus join me live for the 2 Q&A hotseats!
In the end –
I got tired of trying to please everyone.
And I decided to just do me.
Publish my long posts.
Rant anytime I like.
Go off on ALL the tangents.
Let the ART control ME, not the other way around.
And when I did?
I made my millions.
Now go get yours.
Don't miss out on the opportunity to be part of the The 100k Per Month Formula, jump in now and join while the course is running LIVE!
This is far and away one of if not THE most rapidly transformative courses I have ever created!
3 days only!
Get your place today: https://thekatrinaruthshow.com/100kpermonthformula