News
47 Secret Habits Of Those Annoyingly Healthy Types (Plus One)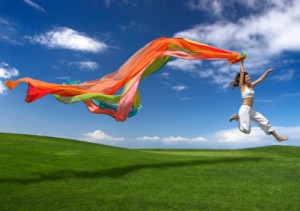 They are consistent in what they do – whether its eating well, working out, or focusing on the positive.
They're open-minded about nutrition, and willing to explore different options regardless of how controversial they may be.
They know that it's okay to let loose once in a while – a night out for dinner, a few too many drinks, that extra coffee.
And they don't beat themselves up about it the next day
(But they do get right back on the straight and narrow).
They enjoy being healthy, living their lives in that way. They don't see it as a chore, and so it's not one.
They surround themselves with like-minded people. At the gym, at work, amongst their friends, or online.
They make their own decisions – a new trend or food fad might arouse some curiosity but they don't jump to try it unless they've seriously thought it over.
They have solid health values – when it comes to their body, to feeling and looking a certain way they know what's important to them. They've taken time to think about it.
Have you?
And they've committed to it – either in writing, or by sharing their goals with others.
What's more, they put time aside for it regularly. They make sure that first things come first.
Getting to the gym or the track, preparing good food, taking time to reflect or meditate – this is what they make time for. Not TV or twitter updates.
You see, they avoid cop-out excuses – being too busy, too tired, too whatever; none of that factors in. Their health is their priority.
But they know that they can't control everything, and they accept without remorse those occasions when their plans are thrown off course.
What's more, they're not afraid to seek support when they lose motivation, or have a health issue that can't be resolved, or just want to learn something new.
They know that asking for help is a sign of intelligence, not weakness.
But they're unlikely to run straight to the obvious outlets for assistance – they're more likely to do their own research, seek alternative resources on or offline, and they're definitely happy to ask some heavy-duty questions if they're not quite convinced.
(And they'll never take health advice from someone who doesn't exhibit that same annoyingly upbeat look and energy).
They don't get swept up in wide-spread panic – for example, they're unlikely to pop out for a cervical cancer or swine flu vaccine without fully considering the pros and cons.
They know that just because a 'recent study revealed' something doesn't mean that they should change tactics. They take much of what they read with a grain of salt.
And it's easy for them to do this, because they're adept at listening to their bodies. They've taken the time to trial different approaches, to consider their physical, mental and emotional responses, and to come back to those things which work best for them.
Have you?
They understand that what works for one person may not work for another, and could even make a third person worse.
They're not necessarily happy by nature, but they understand the power of a positive mindset and (if necessary), they make a concerted effort to do things to make them happier.
They might even use these 9 Secrets Of Truly Happy People as a starting point.
They know their own strengths, accept their failing points, and recognize that their time is better spent improving their good points than overcoming weaknesses.
They're not afraid to go against the grain (both literally and metaphorically!)
Truly healthy types know that sugar is the real evil, not fat.
And they eat plenty of it (fat, that is).
Mostly organic, of course –
Avocado, raw nuts and seeds, omega 3's or oily fish olive oil, coconut oil or milk, and even the saturated fat from animals (if it's organic).
Oh, and plenty of eggs for healthy cholesterol – especially the yolk.
They seem to be more 'up' than 'down'. It could just be lucky genetics –
Or it could be all that good fat fueling their hormonal system and balancing their moods
You see, they know how important balanced hormones are. For weight loss as well as general health. And that exercise and good nutrition aren't always enough.
Of course plenty of protein really does help. That perky energy and healthy physique? They didn't get it without regular protein intake.
Plant-based to a small extent, perhaps. But mainly loads of the good stuff –
All types of red meat, game meat, poultry, dairy (raw if they're really into natural health), eggs of course. You get the idea.
With unlimited fresh green veg to round off the meal.
You see, the real healthy types, they don't care about the norm. Or what conventional wisdom says.
Take fruit for example – real health nuts know that it's a seasonal food. That it's not natural or healthy to eat fruit all year long. And that true (wild) fruit is not very sweet anyhow, so the stuff we get today certainly isn't great for us.
You see, they know that (for the most part) Grandma had the right idea – it's all about getting back to basics. About eating the way we were designed to eat – the way the human race evolved.
And they're not swept up in the hoo-ha of poorly researched environmentalists either – they know that our world would be much better off if we all survived on the foods that were naturally provided for us, rather than destroying (in some cases) entire States, rivers and forests in order to farm grains. Funny how the food never ran out until we started defying nature.***
Here's something else I'll bet you didn't know – healthy people talk themselves into doing, being, living a certain way. Unhealthy people talk themselves out of it. It doesn't matter how valid the excuses are.
Healthy people have their eye on the end goal. For them, it's not about the day to day so much (and whether they feel like it), it's about the outcome they're working toward. It's about knowing that a certain action, reproduced over time, will beget a certain result.
They know that a thought becomes an action, become a habit and then a character. Which becomes their destiny.
So who are you becoming at the moment?
Don't forget –
Life is Now. Press Play.
Kat x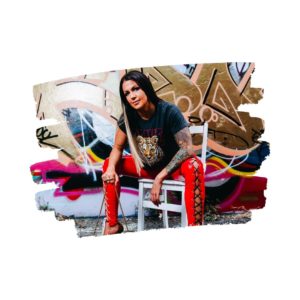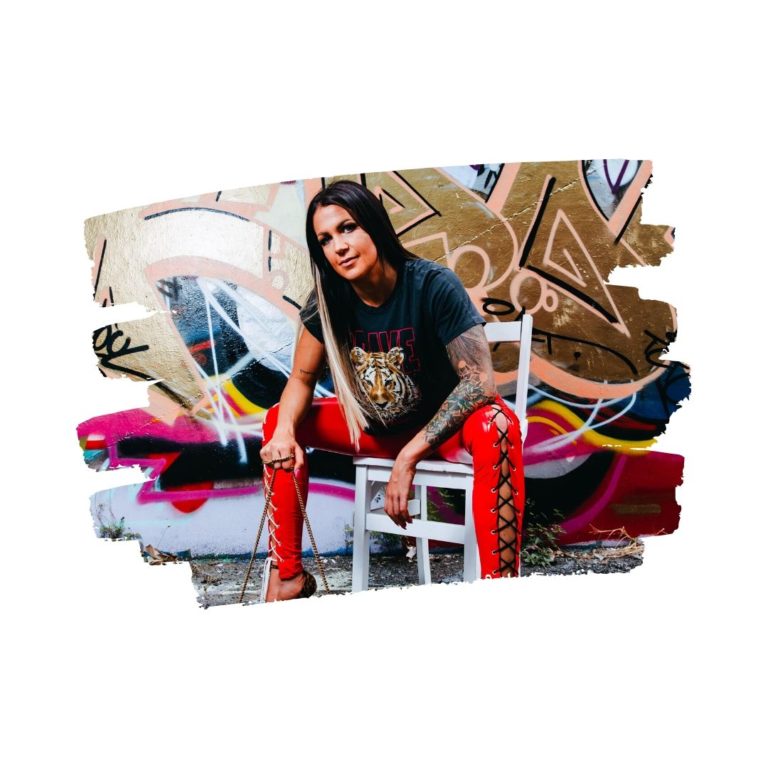 P.S.
Million Dollar Soul Team is here!
An absolute MUST for any entrepreneur who is ready to NOW start saying yes to the one day vision of where they're meant to be!
The Point by Point & Definitive Program on Finding, Building, Training, Empowering, and Flowing With Your Ultimate 'One Day' Soulmate Team, But Now!
https://thekatrinaruthshow.com/milliondollarsoulteam/
Learn exactly, and every step along the way, how I went from solo entrepreneur, to one and then two VAs even up to multiple 7-figures per year, to now being surrounded by the MOST incredible dream team on the planet! Everything you need to know for EVERY step on your journey in this area, plus the ongoing day to day and BTS of all of it! Taught by me AND the #KatNinjas, and includes access to our Standard Operating Procedures, Templates, Systems, and more, that you can use right away in your own biz, even if the entire team right now is, like it once was for me, YOU!
This 4 week program is about SO much more than simply the 'how' of finding, building, training, empowering, and flowing with your ultimate soul team. What it's really about? Getting TF outta your own way, whatever that looks like, to say yes to the business and life you actually came here for.
Come see what I made you, here: https://thekatrinaruthshow.com/milliondollarsoulteam/
P.P.S.
I'm re-opening Rich Hot Empire, today!
This is my 6 week 1:1 intensive, #KatrinaRuthFamous since 2016! It is THE way to work with me if you know you're meant to work with me 😉
During our 6 weeks together I take you through EVERYTHING there is to know around building your low end right through to high end multi 7-figure and BEYOND soul aligned empire, doing only what you love.
This isn't about where you are right now in business, this isn't about how much money you're making right now it's about who you are as a person.
Rich Hot Empire is about flicking the damn switch on who you're meant to be NOW!
Here's the thing –
The difference between you and the woman you see who is crushing it online, who's doing such an amazing job, who is so inspiring just through the ESSENCE of who they are –
Honestly, the difference isn't the systems and the structures..
The difference is she just has a HIGHER LEVEL OF BELIEF than you.
The belief in her God given right to have things work in a certain way
The belief to have business work in a certain way
The belief to have life treat her in a certain way
The belief to have the right ideas come through
The belief to have things just work out
She just believes and expects it!
What is your level of belief?
It's time to back yourself, but FULLY.
Its time to dig your damn heels in and DO the darn thing now!
This?
This is what Rich Hot Empire, and the work I do with you as a private client in this 6 week time together, is all about.
It's a time to really get into the structure and strategy in a DIFFERENT kind of way. To go behind the scenes of how I've done it, to build a multiple 7-fig per year biz which breaks all the rules, lets me be me, and yet is also highly structured … without at all feeling that way!
It's a pretty cool thing, to realise you figured out how to unleash ALL your madness, but fully, and NEVER compromise on what feels fuck yes and fly for you, and yet know you got your biz shiz sorted!
Guess what??
You get to have that too.
We dig ALL the way in to your belief stuff, mindset stuff, energetic alignment and ability to receive, everything INTERNAL that is stopping you from already being where you know you should and could, and what to do about it.
Rich Hot Empire gets such incredible results for people because it marries these two areas together. Full alignment to that next level identity you KNOW is waiting for you –
And full asskickery to do what you know you gotta do, with me right there by your side showing you how to do that, how to find the exact way that feels good and works for YOU.
Ready to go all in on you and truly BELIEVE you can have it all?!
Message me for the full overview: http://m.me/katrinaruthofficial
>>>Rich Hot Empire! 6-Weeks Personally to Grow Your Perfect Cult Tribe, Create and Launch Your Low-High End EMPIRE, and Set Up Multiple Recurring Income Streams to Take You to 7-Figures and Beyond, Doing What You Love! <<<
6-week personalised intensive high level mastermind
Weekly group training and support; multi-media training: visual + audio
'Done for You' Templates and Step-by-Step Worksheets
Personalised 1:1 coaching included, plus DAILY unlimited 1:1 access
My personal hand on your business success
Weekly group coaching call and hotseat with my other private clients
24/7 mastermind forum, networking and support
Very limited spaces
Results guaranteed
Not for everyone
I'm so excited to do this work with a small group of badasses who are willing to SHOW UP FOR THEIR SOUL no matter what. To walk away from all that is not serving, not actually working, not FILLING you. And to all yourself to bring your truest desires to life.
If that's you, or you've felt the call to work with me at this level, PM me now.
Apply via PM only http://m.me/katrinaruthofficial. I can't wait to speak with you!