Last night I had drinks and tapas with a new client and friend and one of the things we spoke about was how SCARY it can be to put yourself in the public eye, and risk judgement. How it can even STOP you stepping fully into your mission in the first place, if you're not careful!
Be honest now: have you EVER held yourself back in some form from being who you really are, because you're worried about what people will think or what you imagine (or perhaps know!) they DO think?
Of COURSE you have; we all have! And here's the thing:
If you're going to be in the public eye, then make no mistake you WILL be judged.
You put yourself out there, you want to stand up as a leader, you want to show the world who you ARE? Might as well put a target on your forehead or announce that it's open season time for people to tell you:
Whether or not they like you
Whether or not you are cool / appropriate / professional
What to eat
What to wear or how to present yourself
How to raise your children
Whether or not you're a good person
Etc!
The thing is … I mean the thing is … so the fuck what? I'm not saying this to make a stand like WAH, I'm just letting you know:
That's how it is. And actually it's TRUE that if you want to stand up and lead you ARE open slather for people to tell you how to live your life.
Newsflash: as long as there are PEOPLE there will be opinions! And guess what? I bet YOU have some too. I know I do 🙂
But here's the thing:
It's not REALLY any of YOUR business, what other people think of you!
It's totally up to you if you want to get upset about it …
If you want to get your knickers in a knot …
Or if you feel the need to try and impart oh so wisely to people why YOU are right and THEY are not …
Totally your call!
Either way, you know what?
I bet they're gonna keep on thinking what they want to think and I bet YOU will too!
As I told my client last night – it doesn't MATTER. It's not even that you need to ACTIVELY ignore those people. It's that if you're in your own lane, eye on the horizon, focusing on what you came here to DO, then you won't even SEE them!
I receive 'hater' type stuff practically NEVER since I stopped giving it any attention. When I did worry about it, I GOT it; funnily enough!
Now, the most I get is the occasional 'helpful' comment to do with my look and SOMETIMES someone is even daring (HUH!!! I could think of other words to say here!) enough to tell me whether my writing is good that day, but that stuff is just opinion. So what! Take it or leave it, it doesn't matter.
People are allowed to have their own opinions of you.
As you do of THEM, RIGHT?
But where all of this DOES matter is when you allow it to SWAY you.
Somebody makes a comment about what you're wearing, and so next time you try and tone it down …
They tsk tsk at your language so you find yourself FILTERING, just a little bit …
They make you feel a bit SILLY when you try something new, so you decide better NOT to, next time, or at least not in public!
All of this –
Over time –
Adds up.
To a message filtered.
A truth squashed down.
And you, worrying, perhaps even on the slightest sub-conscious level but STILL –
Of what they think.
What they'll say.
Whether it's okay.
Whether YOU are okay.
Can I tell you?
People ARE allowed to comment on you when you're in the public eye, it's PAR FOR THE COURSE.
But YOU?
Well.
YOU.
My dear.
My darling.
My STUNNING FUCKING BEAUTY.
Are allowed to nod your head.
Smile politely.
And do whatever the fuck you want anyway.
In fact if you DON'T?
You might as well go join the brown zombie people, and we BOTH know you ain't one of them.
So LAUGH or roll your EYES or just plain IGNORE, if you want, but either way, and no matter what?
Never quit exploring.
Never quit trying new things.
Never quit PLAYING and having FUN with it.
Nobody ever said –
Your business was supposed to fit in a box.
And if they did?
FUCK THEM AND THE BOX THEY CAME IN.
Remember –
Life is Now. Press Play! 
Kat x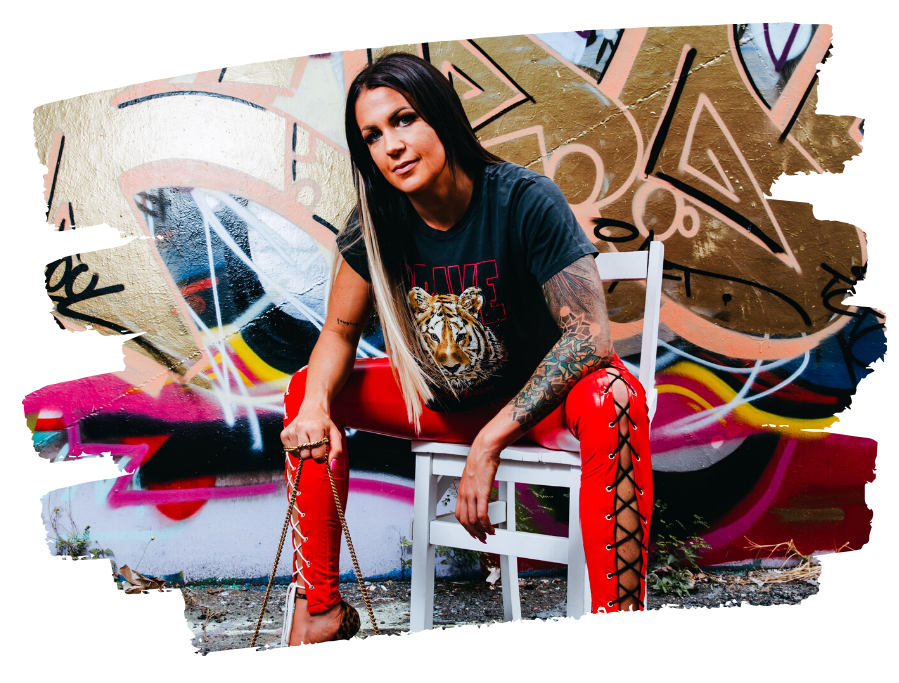 PS.
– dreamer. wanderer. soul led creator. One who was born for MORE.
I'm creating my new course, Big $ollar Energy, for the one who always knew she is here for millions,
to make it. To impact them. To create. And to LEAD.
Big $ollar Energy
The Money & Expansion Course for the Soul-Led Wanderer Who KNOWS It's Time to Go All in on HER,
and Let the Damn Receiving Take Care of Itself. The Way it Was Always Meant to Be.
Which means?
Identifying and releasing everything that gets to go, from the way you're thinking you need to do shit now, to the purposeless bits of the push or biz that it just don't need to be about, to the hidden junk in your psyche that gets to go.
>>> It's not about the do. The push. The win. When who you are when you only go within naturally PLACES you at the top,
but of the right fucking mountain.
The one that was always YOURS.
And then you finally WENT there.
Here's the thing, for us, about allowing an expanse of RECEIVING.
IT HAPPENS WHEN WE GO TO THE PLACE WHERE IT JUST IS.
And always was.
Class starts LIVE on Monday May 24, however early access + Big $ Energy vibes will open from Monday May 17 in our Telegram chat + join now bonuses are open already!
www.thekatrinaruthshow.com/bigdollarenergy
> it's time.