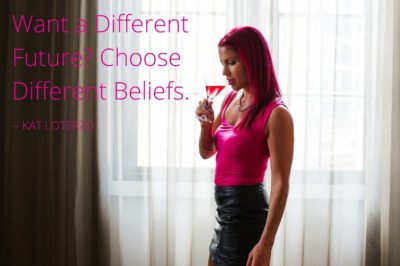 Live Your Passion
HOW TO PREDICT THE FUTURE, BECOME A WARRIOR GODDESS AND COMMAND YOUR RICHES AND EMPIRE NOW
"There was something about you that was just more vulnerable than what I expected … I felt like maybe your self-worth .. like, hmm … I don't know … there was something there that surprised me. You were different to what I expected, a little".
Most people who meet me in person for the first time make some sort of comment about how I'm different than what they expected. Nicer, usually, is what they mean 🙂
But this comment about my self-worth; that I don't hear so often. It's not however the first time.
I see it in photos as well, or live footage from when I'm on stage.
Online I am this powerhouse of a woman, aggressive, on fire, firm in her power and truth.
In person I am a powerhouse, aggressive and passionate about my message, a little goofy perhaps but when it comes to business I freakin' know I'm here to build an empire, make and impact millions, change the world.
The results show up accordingly, in my income, my impact, my tribe.
But Kat the woman?
Kat the woman, is still learning to fully command her power.
Kat the woman, still has more than a hint of insecurity and self-doubt forged by years of being uncool, unsure, in fact sure she was NOT good enough or pretty enough and probably wouldn't be ever accepted.
So what, you may wonder? Nothing wrong with a hint of humility!
Sure – maybe.
But just think about this for a second:
In my business I am absolutely fucking SURE of my message, my truth, my God-gifted right nay RESPONSIBILITY to build an empire and impact and make millions.
I do not fucking QUESTION that shit.
I know that I know that I know that I KNOW that is my destiny and also THAT I WILL AND ALREADY AM FULFILLING IT.
And what did I say above?
The results show up accordingly.
I have a nearly multiple 7-figure income based on my current revenue.
I just had a 100k cash received week.
I'm being seen.
My shit is amping up.
I'm everywhere.
I am born for this.
My tribe is following and growing accordingly.
There is zero question that I'll scale this thing to 8-figures and SUPER FUCKING FAMOUS within the next 18-24 months, if not sooner.
Let me ask you something:
Do YOU have the same level of certainty in your message, your truth, and the empire you SAY you're here to create?
Because I can tell you if you don't know that you know that you KNOW your seat at the top table of life is not only reserved but freakin' butlered, gold plated, and black Uber escorted, then you probably ain't gonna turn up and sit down.
When I heard this comment about my self-worth recently, it made me stop.
I wasn't upset or anything, but I wanted to know more. What exactly was I putting out that he was seeing behind the strong powerhouse leader who most of the world sees?
Most people aren't self-aware enough within themselves to ever pick up on insecurities or limitations within successful people. Only those who themselves have a level of success, strength, and personal growth can truly read beneath the surface of what a leader shows the world.
He read it.
He is not the first one to read it.
And it made me stop and wonder:
Where in my life are my results right now reflecting this slight inability to fully believe in my right to be here?
I can tell you HANDS FUCKING DOWN that that shit has had a big impact in my boundaries in MANY of my relationships over the years, and what I've accepted as okay or 'what I deserve'.
I can tell you with certainty it's also impacted on how I treat myself in terms of my deservedness to have nice things, spend money on myself, or even take time for myself.
The underlying mantra I long didn't realise ran through my blood?
"Not for you"
How this showed up, a few ways:
I would pay all my bills and everyone else but I would never have money left over for me.
I would allow my nice possessions to become destructed, broken, faulty.
I would always be SO freakin' busy that I never had time left over to relax, breathe, stop, have fun, and my 'self care' was always stuff I felt I could justify because it served a purpose beyond just THAT IT WAS NICE.
I honestly walked around for years with the belief that it was WRONG to take time, money, or even energy and emotional connection from another person unless it was business or 'must do' related.
These are all things I've long been conscious of and worked on.
But still that mantra lingers a little, at times. Still it shines through. And the reason I write about it is it just makes me CURIOUS to know in what way this is still impacting on my outcomes.
The truth is that how other people see you is HOW YOU ARE.
Think about it:
YOU see when people are overly hyper happy but really they're insecure, scared, falling apart.
YOU see when people aren't grounded and their energy is here there and everywhere despite what they're trying to portray.
YOU see when people are born to lead a fucking empire versus trying to fraudulently appear like they have something they should be paid for.
If you see this stuff in others …
And you can pretty easily see the road their limitations and the stuff they're ignoring is taking them on …
Then do you think maybe others can see it in you?
It's not really about what other people think, of course, but here is what does matter:
What part of yourself are you ignoring or pushing down which, if you don't pay it attention, will create a future less than that which you want?
The reality is that if you want to predict the future just look at who you are today.
What you believe about yourself, business, success, the world.
Your honest feeling about how it's going to wind up looking for you.
And ask yourself?
Is that the future I want to create?
It's easy to predict the future.
Just look at who you are right now, and multiply that shit. And if that scares you because OH FUCK I don't want to amplify THAT, then the solution is simple right?
Put on a new set of beliefs, ones that AUTOMATICALLY support you getting to where you want to go, and start playing a new tune.
Remember –
Life is Now. Press Play.
Kat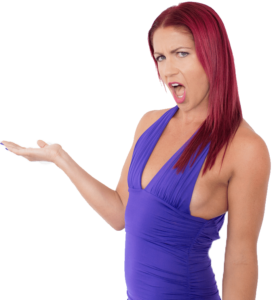 PS
WANT TO DO IT 1:1 FOR 6 WEEKS?
I'm taking on a small mastermind intensive, for 6 weeks, of leaders and entrepreneurs who are ready to get serious about the REAL WORK of building an empire. We'll be doing the very hands on and detailed work of building your tribe, launching your low-end products and offerings and mapping out your higher end work, so you can have in place and already be SELLING what you need to create a multiple 6-figure or greater online income with low-end courses, memberships and info products and use that to springboard to multi 7-figures and beyond.
It's exactly how I built my first business to 35k+ per MONTH with low-end and from there elevated to 7 and now on my way to multi MULTI 7-figures.
I'll not only show you exactly what to do and exactly how to do it, but I'll personally help, support and guide you.
Want the full lowdown, and to talk about whether it's for you? Message me on Facebook and I'll reply personally. Let's talk about getting you RICH in a way that makes your soul sing and creating the future you dream of, now.
PS
Expansion.
10 Days of Live Soul Transmissions, to Help You Find and Follow the Messages Within
Day 1) Trust
Day 2) Certainty
Day 3) Self-Belief
Day 4) Empire Creation
Day 5) Your Deepest Message
Day 6) Following Soul Guidance in All Areas
Day 7) Faith vs Fear
Day 8) Accessing Flow, and Superflow
Day 9) Expanding Time
Day 10) Expanding Money
Every day will be a LIVE soul led transmission.
This will take place on Facebook video, held at a variety of times in order to account for varying time zones, and scheduled only once we have begun. Our daily soul transmissions will be guided from MY higher self and directed from and for YOURS, to help you find and FOLLOW the messages within. The messages of your spirit, your consciousness, of the who you've always been and yet have managed quite well to cover up a lot of the time.
This is about stripping away –
And getting back to the CORE.
We'll dive day by day into the above mentioned areas –
And you'll receive all content and bonuses to keep for life.
There will be daily spirit prompts which you'll receive after each training.
And plenty of time opportunity connect with me throughout, receive transmissions direct to YOUR questions, and absorb more even than what comes through on the trainings, via the energy we'll create in this collective!
It's very rare for me to know in advance exactly what is coming through day to day.
I certainly don't have the details of each day's content. But I know that these areas have been on my heart to talk about, in particular around belief, around certainty, around living from FAITH.
We know that exactly what is meant to come through for you WILL, and then some. And that if you intend and allow for it to, it will change, most likely before we even begin, due to your energetic commitment, the direction of your LIFE!
Meaning: direct it back to absolute soul alignment.
*** NEVER Seen Before Bonus! ***
As part of this, I've been guided to offer a NEVER before seen bonus … one I feel super vulnerable about sharing!
It's the exact journaling I did to allow the download of THIS offer through. How I allowed the idea to bubble up. You'll see my doubt, uncertainty, annoyance. You'll see what I discarded. How I went through the layers. And how I KNEW, this was the one.
I'll ALSO add in copies (screenshots) of my conversation with my COO Ash, where I was talking through the idea and allowing it to come to life.
I want to show you the exact Idea to Launch process!
This bonus alone is EASILY worth the cost of this program, particularly when you hear the mindset side of it, in terms of STAYING THE COURSE and refusing to back away from my self until the idea showed up!
I refuse not to create!!
AND, when you register for EXPANSION today (and how could you not?!) you'll also receive early access to the Pre-Work. This is ALSO never seen before, and brand new just for you – and it's a guided meditation on remembrance, to help you connect back to deepest self and the most certain truth of your destiny, before we even begin.
Perfect priming, for when we expand RAPIDLY into all that is coming through in this work!
Of course I could now go on and on here, about what I could or should have charged for this, and what it's actually going to be …
Or about all my accomplishments on line and off, with money, with purpose, with passion, with flow …
I think you know all this anyway. Even if you just me! Your soul feels what matters. And that's ALL that matters.
But I will say this:
You've always known it's supposed to be about ALL that is inside of you. That it's meant to COME from a place of purpose, passion, and SUPER super flow. And that if you just.freaking.trusted, and showed up FULLY from that place, you'd be living in a different reality already.
THE ONE INSIDE OF YOU.
If that's true for you right now, then LET'S GO CREATE THAT REALITY.
Right now
Press play for regular, (super fuck yes!!) upfront or payment plan
OR
Press play like a VIP, and receive the full course, plus 10 days direct photos or screenshots of my ACTUAL personal journaling, so you can see how I create and expand my life, PLUS a VIP only follow-on live Hotseat, where you'll receive a personal transmission just for you, if you'd like one! Payment plan also available.
>>> https://thekatrinaruthshow.com/expansion
We start Monday 17 December, US time!