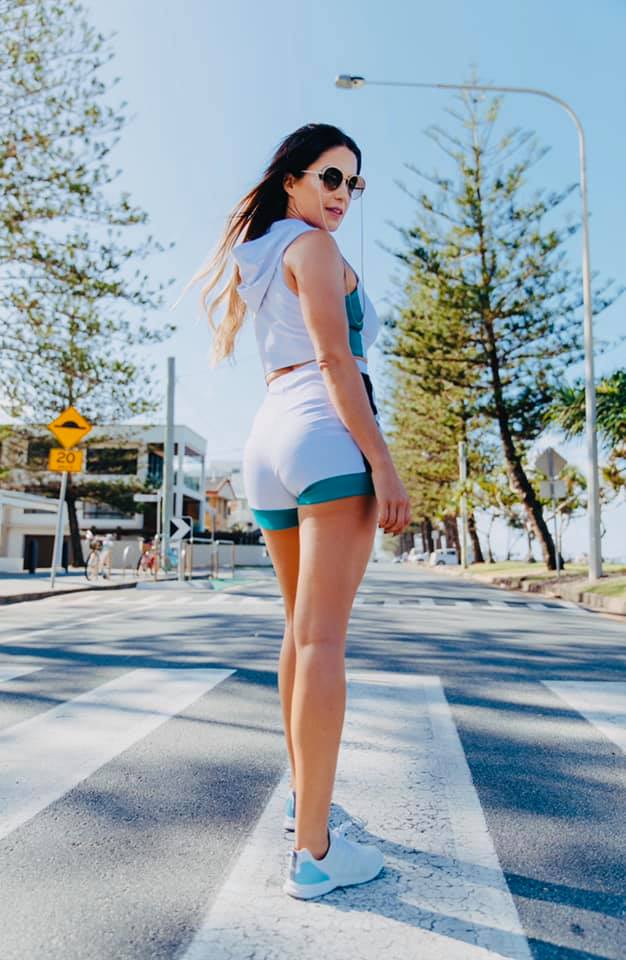 Purpose
CLOSE YOUR EYES AND WALK ON FORWARD BABY. THE PATH WILL BE REVEALED WHEN YOU DO.
Listen. The path you need to take is not going to be revealed to you by you sitting around on your fine as fuck booty (I just assume it's fine, yeah?), and waiting for it to be shown to you OR trying to figure it out.
Your planning, your strategising, your lists and schemes and wishes and wants?
It means nothing without action.
ALIGNED action, of course, would I ever mean any other kind?
"But how do I know what's aligned, Kat, if I don't know what the path looks like yet?!"
Aha! Well I'm glad you asked.
And it's pretty freaking simple – you just act in FAITH, as though you do know, and by doing the best you can!
YEP, it's basically a lifelong game of flying blind AND by the seat of your pants! All governed with the mindset that your soul DOES know the way and that if you simply choose to trust – regardless of whether or not you feel like it, or ready – and act from that trust, then you will make the right decisions.
Ultimately, if you're to be successful in business and life, and you know I mean TRUE success, aka purpose-driven and soul-led, then at some point you're going to have to CHOOSE to trust.
That you always make the right decisions.
That everything is always working out perfectly for you.
That you are on your true path and EXACTLY WHERE YOU NEED TO BE!

If you think about it, everything great or small which you have already called in to being in your being and in your life, came from two things:
1) You DECIDED that it was actually non-negotiable now, and HAD to be done, essentially reaching a#FuckThisShit point in which you were no longer REMOTELY interested in TRYING you had shifted to just EXPECTING AND REQUIRING
2) You then WALKED ON FORWARD IN FAITH AS THOUGH YOU ACTUALLY BELIEVED THIS!
Is it or is it not true that what you did NOT do was hesitate, hold back, falter, dilly-dally back on forth on whether you should do this or that or the other thing and what your every neighbour or friend AND their dog had to say about it?!
No!
Of course you didn't, because with true DECISION comes something that automatically allows you access to soul direction of what action to take. I'm talking about CERTAINTY, and how decision goes hand in hand with it.
When we decide something is done, and 'fuck that shit, I don't even CARE how anymore, it just is gonna happen now, I can see it, I can feel it, I know it, I choose it!', we slip into absolute certainty that it WILL IN FACT HAPPEN.
From this place we are able to clearly see and know what next step to take.
But we also have to be willing to step FORWARD in faith, even if we can only see that one small next step or even just a bit of it! In fact that's usually the way. The whole THING is a perpetual game of faith and WHO DARES WINS.
Do ya?
DO ya dare to keep on stepping forward again –
And again –
And again –
In order to win? In order to win a life in which you are fully free to be ALL of you and to bring your every inner dream and download to life?!
Of course most people never will, they simply don't have the balls for it.
And they don't realise, maybe nobody ever told them, that courage is a choice.
So hear I am telling you:
Courage is a motherfucking choice, girl.
Faith, and trust, these things also.
And fear? You don't HAVE to give it a voice, that's optional! Overwhelm and resistance, same thing. You have the ABILITY, always, to put these things aside and show up as though they didn't have a say.
It's the only way, if you're ever going to bring to life what's inside of you.
So maybe you don't feel clear yet, not fully or not even at all, all you've got to start with is a feeling, a knowing, a nudge, the silent screaming of your soul at a life in which play is never being pressed, well?
You start with that.
Stop over-complicating it.
From THAT place you have the power to tune in, and ask, well –
If I DID know (even though I feel like I don't!), what would the next step be?
And maybe you just get the smallest of small hints, leanings, it's barely a whisper, a breath. Don't you see though?! This is the secret door preparing to open for you. It's not going to SWING FULLY AND WILDLY OPEN RIGHT AWAY!
You have to COAX it open.
You have to trust in that TEENY smoke signal, or creak, or 'aha'.
And you have to respond to it.
Then the next day, you do it all again.
You tune in.
You ask "if I were already that person, what would be true for me today, and what would I be doing?"
Then you do it.
Through this process, you FIND THE WAY BY CREATING IT.
Every day, in return for your trust, your faith, and your faith-led ACTION, a little more is shown to you.
And bit by bit, without even really noticing it, you paved the damn way which you'd previously spent so long looking for.
Which brings me to a point I hope blows your mind with its truth:
HOW ON EARTH CAN YOU FIND THE DAMN WAY IF YOU ARE THE ONE WHO IS MEANT TO PAVE IT?

I know there's a part of you that just wants to be shown what to do, and how to do it, and then you can close your eyes and be a zombie and follow the dots and build … something.
But there's a deeper part of you who knows that firstly this is bullshit (certified and laminated!) and secondly you wouldn't want it even if it were true.
The whole POINT is you came here to stir shit up, do it on your terms, and pave your own way.
The only question is whether there's any chance you were actually thinkin' of doing that.
Stop looking so damn hard for something that doesn't exist to be found anyway.
Let go.
Lean back.
And trust that when you say yes to soul on the small things, and step forward in faith daily from that place, the big things will be given to you also. And the strategy, the 'how', the pathway?
You'll look back and it will be OH so clearly laid out, how could you have ever thought it wasn't there?!
But how could you have ever looked for it before you fucking made it, yeah?
Yeah.
Now get on with it.