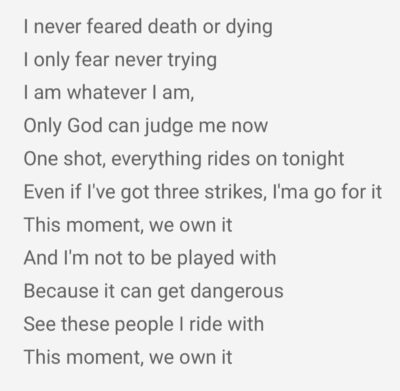 No matter how much you hear that the ultimate thing you need to do in business is be YOU, it's natural to have this part of you that still thinks it's WRONG.
Who the hell do you think you ARE anyway, with this idea of walking around all day and being you? How reckless! How selfish! As if YOU could know what YOU should be doing with YOUR life and how to show up in it!

It makes MUCH more sense to subscribe to a way of business – life – existance that requires you to follow rules –

Do it right –

Do it how the others do!

And this idea of being able to just do what you WANT all day? I mean, fuck – doing what you want in your personal life, just in little, bits, MAYBE you can accept that idea, right? Maybe! So long as you've done what you need to do FIRST, been a good adult and got your shit COMPLETE, maybe!

But doing what you want in BUSINESS?

Quelle idee!

In fact, if you think about it, it really seems RIDICULOUS. And besides –

HOW ON EARTH WOULD YOU KNOW WHAT TO DO?

Well, let's think about THAT for a second –

Are you honestly asking, saying, living by the concept that you wouldn't know what to do to be YOU? Or is it more that sub-consciously you believe that you being you is a surefire recipe for disaster, and ESPECIALLY a silly idea in business because clearly YOU can't be trusted to even know the right thing, let alone do it.

Which is it?

You don't believe you should be you at ALL, or you believe that being you should be carefully restrained to organised pockets of not-on-the-clock-of-real-life time, and preferably with a limited viewing audience?

And I get it, I do. I get that if your experience so far has been to NOT meet your goals in business (and perhaps in life), to not make the money or have the impact or get ANYfuckingwhere close to where you actually want to get and know that you COULD, then it makes sense to question how you could EVER trust yourself.

But let me ask you –

Honestly –

DID YOU ACTUALLY TRY TRUSTING IN YOU IN THE FIRST PLACE?

Have you actually EVER given it a go, to fully trust in you, and act from what you KNOW to be true?

I don't think so.

In fact? I KNOW not, because here is what else I know to be 100% fucking true for those of us who are CALLED, to create, to share a message, to show up and be who we ARE and influence simply by virtue of LIVING –

When you give in to being you and creating | messaging | selling | living in ALL areas of your life from that place –

Magic happens.

In fact it is the ONLY way to create true wealth, true impact, aligned SUCCESS.

In other words? When you be you SHIT WILL FUCKING WORK AND IT WILL FLOW AND EVERYTHING YOU EVERY DREAMED OF WILL BECOME REAL.

So the fact that I see you –
Walking around –
Struggling –
Not there yet –
Or ANYWHERE near –
And clearly somewhat off purposed and out of alignment –

Just simply PROVES that you're not going all in.
Not being you.
Not creating like a mofo what's WITHIN –
Not doing what you want and know you MUST!

And I watch you, and I wonder –

Will she ever get it?
Will he ever be brave enough?
When will she REALISE?

And I know that if and when you DO? You'll wonder how in God's good name you managed to make it so difficult for so long!

Because here's the thing, they don't tell you in business school (as if we even went haha) but also in LIFE:

It was always just meant to be you.
Creating what's WITHIN.
Giving up nearly EVERYTHING else in order to just create create create and let it out like a MOFO.
Doing what you WANT, baby, also, yes! Because let's be honest –

For those of us who are called?
Who have a MESSAGE?
Who were born to lead and shine and inspire simply by virtue of who we ARE?

What we fucking WANT is to message.
Create.
Inspire.
Share.
Show the fuck up and influence others to know that they too can live with purpose, with passion, with show.
LEAD AND LIVE BY EXAMPLE.

At some point –

If you want to lead and live by example, and share your message and have them follow you and BUY?

You're going to have to show the fuck up and live the life you actually want to make an example of.

All I EVER wanted to do was to inspire, motivate and empower you to know you can live the life you dream of, were born for, with purpose, and press play.

So all I try to do every day, really?

Create and let out what's inside of me, and press the fuck play.

Stop making it so difficult.
When you God damn know the answers are within.

I never feared death or dying.
I only feared never trying.

After all:
Don't forget –
Life is Now. Press Play.
Kat x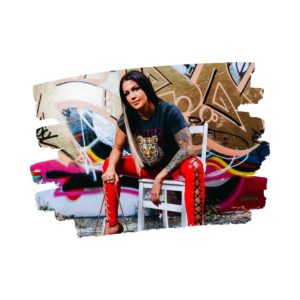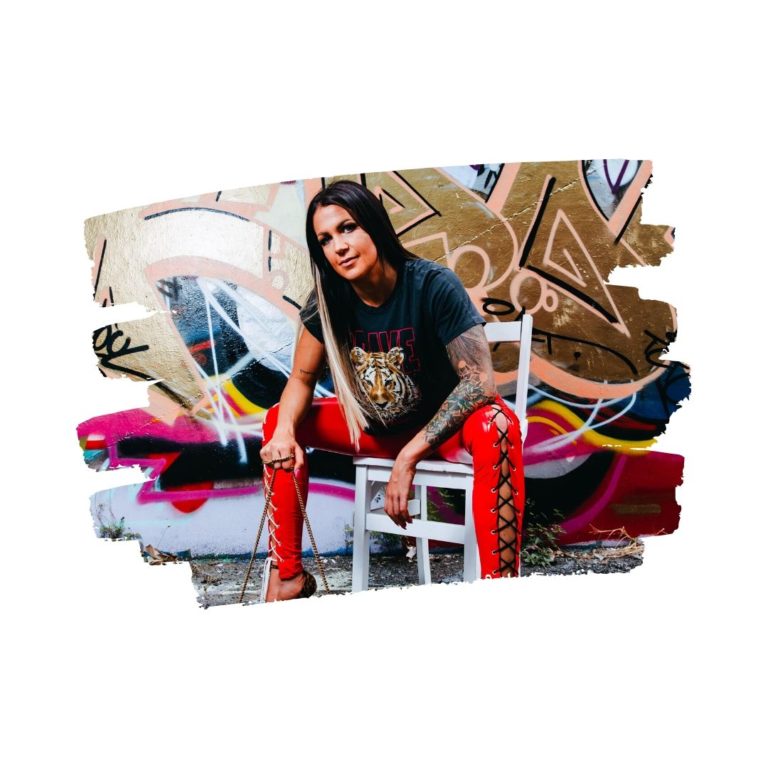 P.S.
Doors for The 100k Per Month Formula have re-opened for a very LIMITED time!
Don't miss out on the opportunity to be part of the The 100k Per Month Formula, jump in now and join while the course is running LIVE!
The 100K Per Month Formula is so much more than just what I know I'm here to teach, create, and share with you on the topic of achieving and surpassing consistent 100K months, all from soul of course, doing what you love, and just by being you.
I look around the dozens and dozens of revolutionary badasses who have said yes to soul in joining me and in just a matter of weeks, the shifts being made, the next level selves being stepped into, the MONEY claimed and created, is, well –
MIND-BLOWING to say the least.
I'm going to help you to easily identify the VERY few practical thingies you need to do to drop into a deeper level of creative flow and magic, and GET THE THINGS OUT INTO THE WORLD IN A WAY THAT GETS YOU PAID.
The 100k Per Month Formula is about the expansive energy of calling in, allowing, receiving and CHOOSING to be available now for whatever it is you know is available for YOU.
It might be the goal of 100K per month, it might be a completely different figure, whatever it is for YOU is what we'll be working on during our time together.
And, and a heads up – we're also gonna talk about the you still hide the TRUE wild power of your all that you ALL that you are.
Hmmm. So much more I am GOING to be saying to you about that!
So, yes.
The 100k Per Month Formula
10 modules + one extra (stealth!) one.
3 killer bonuses (including 2 entire new courses)
All new live course
YOU ALREADY KNOW IF YOU NEED TO BE HERE.
Join now and get immediate access to the 5 modules which have already dropped. Doors are open for three days only: https://thekatrinaruthshow.com/100kpermonthformula
You'll also receive access to ALL 100k Formula bonuses … plus join me live for the 2 Q&A hotseats!
In the end –
I got tired of trying to please everyone.
And I decided to just do me.
Publish my long posts.
Rant anytime I like.
Go off on ALL the tangents.
Let the ART control ME, not the other way around.
And when I did?
I made my millions.
Now go get yours.
Don't miss out on the opportunity to be part of the The 100k Per Month Formula, jump in now and join while the course is running LIVE!
This is far and away one of if not THE most rapidly transformative courses I have ever created!
3 days only!
Get your place today: https://thekatrinaruthshow.com/100kpermonthformula