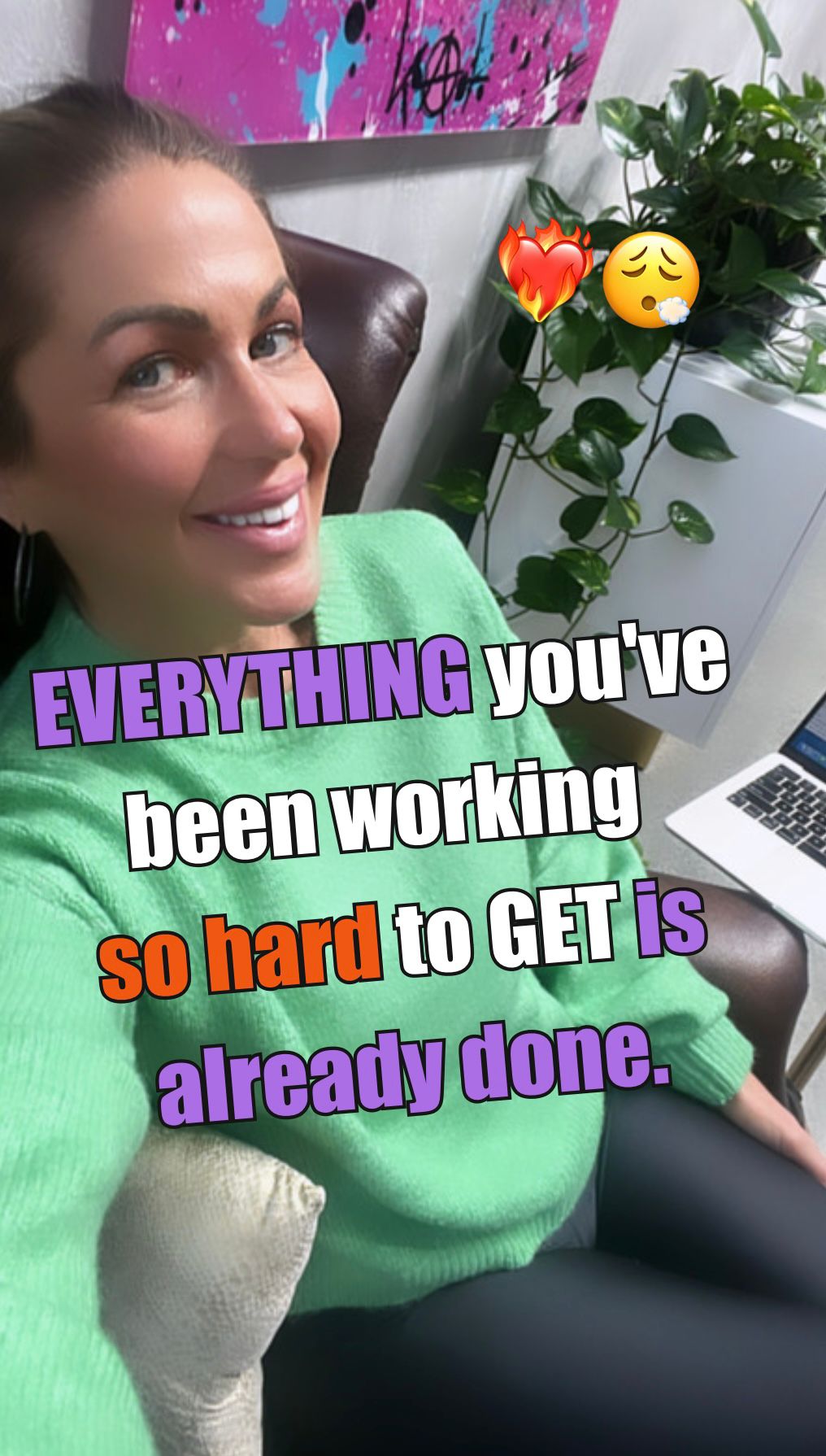 Purpose
EVERYTHING YOU'VE BEEN WORKING SO HARD TO GET IS ALREADY DONE.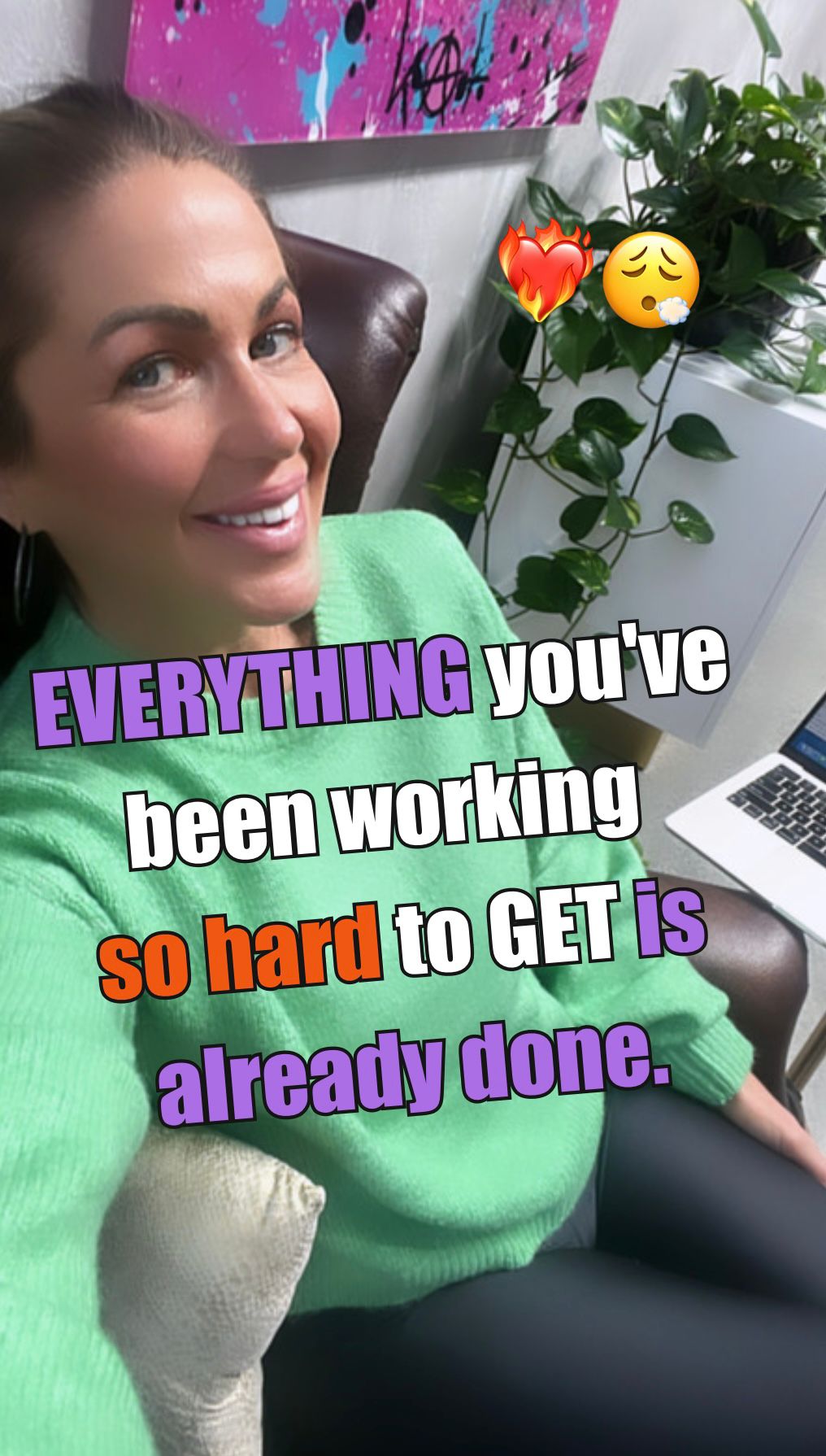 Your identity is something already done, already written, already coded, and complete.
It's not something you need to build, and it's also not something you need to figure out. And even though we may at times talk of 'finding' who we really are, or parts of ourselves we didn't recognise sooner …
the reality is it's REMEMBERING that's really occurring.
Because it's been there in your spirit all along. The entire thing already written and KNOWN. And it was only ever a matter of waiting to be SHOWN, and then?
Saying yes.
And here is what else:
THAT girl? The you who you're meeting when you begin to look into your own spirit truth and SEE WHAT GOD HAS FOR YOU THERE, WHAT HE ALREADY WROTE, FINISHED, PERFECTED, NOT JUST ABOUT YOU BUT ABOUT YOUR ENTIRE LIFE, PATH, DESTINY –
She already did the thing.
Became the thing.
Received the thing.
Is the thing!
The personal development world didn't lie to you when it told you that you can manifest anything you can see inside of you. It just lied about where that would lead if you do it outside of Gods truth about who you are. And it also only ever taught you a counterfeit – shabby counterfeit, too – version of manifestation and receiving.
You can walk around saying 'it's done it's done it's done' all you like … and the power of your words WILL cause some effect. Your words and your belief are powerful and they MOVE things in the spirit realm. They are a supernatural activator!
But if you're not resting certain on where it is being done FROM – i.e. which spirit/s are you tapping in to when you go in there and start claiming things – then not only are you spiritually unsafe and open to who knows WHAT,
but you're also kinda loose cannon-ing around with your own destiny.
There is a path already written for you.
There is a path already written for you.
God wrote a path tailor-made and written just for you already!! That is that marketing and LIFE blueprint you just can't pay for!
And ON that path –
WHO AND WHAT YOU CAME HERE TO BE, AND EVERY PART OF WHAT YOU WILL DO, RECEIVE, 'HAVE', OR BECOME …
is done
done
and done
FINI. PERFECTO. ZE END.
WHOLE.
This means –
Your right and true marriage
Your right and true business
Your right and true financial situation
How you can give and serve and live a life of impacting others
Your creative output
Your joy and fun and play
Your parenting and the beautiful outcomes of that
HAVING a child / children
HAVING a business / multiple
Investments flourishing
Your work multiplying
Your LIFE multiplying
The crazy cool random stuff you will produce or perform
The really big WOW stuff you're gonna do
The 'I never thought I could and then I did' stuff
The small day to day bits that make it a life well LIVED, right and true and you –
ALL of it –
already complete.
Where is this place, you ask?
>> IT'S IN THE PLACE WHERE YOU BE FULLY YOU!
It's in your identity. Expressed. Allowed to be. DESTINY. IN God. AS YOU WERE DESIGNED.
And you, quite simply, UNDERSTANDING that all these things you've been shown plus so much more still – BETTER EVEN THAN YOU CAN IMAGINE! – is already complete.
NOTHING,
you need to do.
Except?
Say yes.
AND THEN WALK A PATH IN GOD WHICH ALLOWS YOU TO MEET THAT YOU.
Do you get it? Like … really?
The books. Events. Millions. The impact. Ministry. Purpose work. The love. Family. Life. The health. Wholeness. Joy.
EVERYTHING you've been working so hard to GET,
is already done.
And God?
Is just waiting
asking
PROPELLING, if you's listen
and wondering –
"when will you say yes?"
Gorgeous one –
God has been leading me for a few months now that there would be a change with my signature body of work The Identity Switch. It is the flagship of my ENTIRE body of work. And teaches you how to access (in the supernatural) the TRUEST you,
and bring her through.
It has been the most powerful work I ever did.
When I created it though, it was before God convicted me and showed me what it really meant to walk in and of and to and only through Him. God has been in my life my whole life.
That is wildly different from letting Him lead it wholly.
I thought I had knowledge,
it was a counterfeit of what God has for me. SHABBY SHABBY and in the death and destruction way not shabby chic way.
So I thought … I probably will have to kill The Identity Switch. Let's be clear: I will burn anything God tells me to and not look back. I've done it extensively this year. In relationships. Money. Possessions. You name it.
NO PROBLEM. I'm here for full obedience, to be His living sacrifice, and ONLY the all in with HIM thing. The lost years are being restored!
But in this case, I just wasn't sure. I wasn't being told to kill it. But I couldn't bring myself to promote it. I turned down a sale offered bts (it wasn't open, somebody asked. Usually I'd say yes). And I just kept praying every time it came to mind.
"Maybe God is fine with it and that's why I'm not hearing take it down? It's not like what I taught was WRONG per se … was it? It just wasn't GOD."
And then one day I heard –
"How do you think you can teach identity without me?"
Oof. Ouch. THANK YOU. Yes.
AN ALL NEW IDENTITY SWITCH WAS BEING BORN.
(This was a few months ago. It brewed for a while!)
This morning before I began to write, I wrote down a simple prayer:
LORD I HAND THE IDENTITY SWITCH OVER TO YOU. LET IT BE FULLY OF AND TO AND THROUGH AND FROM AND FOR YOU, AND YOUR GLORY, AMEN.
I'd already done that before opening this launch, for 2023 intake. I re-worked the sales page. And got clear. This has to be of God! But if I'm being honest … I was holding back a bit on being crystal clear that this course is GOD LED.
I was letting worry get a hold (SORRY GOD I REPENT) that it would exclude people if it felt 'too God'. I was still going to teach what He said. But I wasn't unapologetically owning it. *shakes head*
"HOW DO YOU THINK YOU'RE TEACHING IDENTITY WITHOUT ME?!"
God.
I'M NOT.
Gorgeous –
The Identity Switch 2023 is open!!!
COME GET YOUR PLACE.
And let's see what God already DID!
In every.single.bit.of.you.
And then?
LET'S PULL IT THROUGH.
The HIM way.
WHAT ELSE?
www.thekatrinaruthshow.com/theidentityswitch
The Ultimate Guide to Unlocking Your True Identity & Destiny in God to Become Who You Always Were, and Create the Business, Wealth, Health, Relationship, Lifestyle and YOU Results That Are Supernaturally Yours, Now!