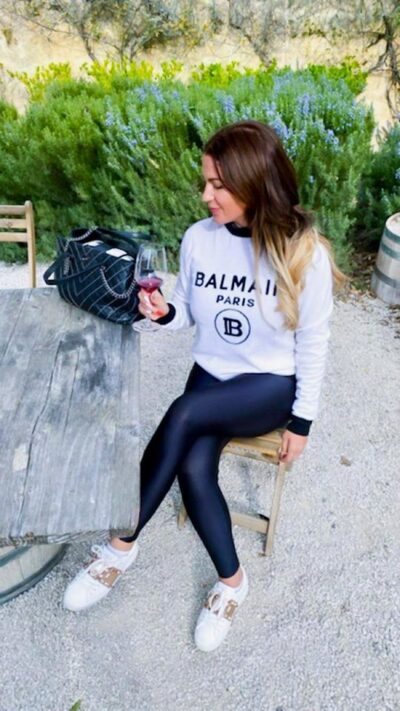 One of the best times of my life was during a month long RV trip from Pasadena through to New York City with my then-husband, our one year old and our four year old. I was doing business from my laptop, location free, and living the dream!
It was Winter time 2014. November, maybe? It was about 11pm at night, FREEZING and I was camped out on the washing machine in the laundromat of the Lake Tahoe RV park.
Why the heck was I camped out on the washing machine in the laundromat of the Lake Tahoe RV park?
Well, I was running a training, of course.
I believe it was Week 3, maybe Week 4, of one of my now signature 6-week courses, called "It's Only Money Honey: The Business and Money Breakthrough Program for Women Who Want It All, Now, And KNOW They're Gonna Get It"
To this day, that course is absolutely one of the most powerful I've ever created. So powerful that even writing about it right now is getting me into all the feels!
It was a big deal to be creating this course, teaching about the mindset, practicality, and ENERGY of abundance, of receiving, and yes, of cold.hard.cash, not just because it's a very wanted and needed topic, and one that always gets ears pricked. Who doesn't want to know more about getting TF out of their own way, and receiving with ease? Even with all that I myself know about it, and the fact that I certainly mastered a TON around it (mostly back in the time before I then created this course), I STILL want to know more about it.
There is always space and time to sit down and drop deeper into the energy of receiving! Or – there should be.
But yes, back then, it was especially significant to be creating this course, because it was kind of like a 'coming out' around the fact that I truly had (finally!) figured some shit out around money, and a long enough time had passed where I'd consistently been embodying that shit as well as successfully teaching it to others, to where I could hand on my heart know it was in alignment for me to be teaching it.
And, most importantly of all, as is the case with anything you create –
It was coming through me, and my soul told me it was time. How do you know your soul tells you?
BECAUSE YOU KNOW.
Remember that it is a practice to be connecting in to that soul certainty, yes? Yes!
It was such a big deal to me to be able to share the things which had allowed me to get out of being over 145k in debt and instead be living a life where abundance and FREEDOM around money was my norm.
I'd gone from living in constant fear … scared to even look at my bank accounts … constantly feeling ashamed because I STILL didn't seem to have my shit together in this area … constantly worrying about being 'found out' (I don't know what for … not being a proper adult?!), to now knowing that I could afford whatever I wanted and whatever I CHOSE.
I could travel the world staying in amazing places (or in RVs with no working toilet or shower haha)
I could buy things 'just because'
I could afford even the priciest coffee without worrying about it!
(Isn't it funny how the most meaningful things are often the most everyday, like coffee!)
And better still than the fact that I'd dragged my finances out of the gutter and into, really, the 'upper echelons' of society (lollol … BUT REALLY), was this:
I knew that I knew that I knew that I KNEW that I never needed to despair about money again.
I had 'cracked the code'.
Business – like life – is never going to be a continual upward curve! So it's not as though I haven't had things go WAY out the window … launches not work … you name it!
Of course I have.
But NEVER AGAIN since the period in my life which led to me ultimately creating "It's Only Money, Honey" have I felt that feeling of 'what if I actually fall and can't get up again'. 'What if I can't SURVIVE?' 'What if it's proven that I don't have what it takes?!'
And so many similar feelings which I'm sure I don't have to tell you about.
See, I figured out how to access a part of me who just KNEW. Who knew what to draw on,
what beliefs to go deeper in,
how to access ENERGY of wealth, abundance, receiving, allowing,
and also (far less important, actually!) what sort of actions to consistently take.
So I knew that even if I would 'go off path' again, I would always, forever, know what I had to do to get back ON the damn path.
And the biggest realisation of all that I had through that time was this:
OMG! How did I ever make it into such a big deal?! IT'S ONLY MONEY, HONEY!
It's like AIR … you can just … BREATHE IT IN. As much or as little as you choose, but nope, you can't ever say it's NOT AVAILABLE, because that's not true. If you don't have what you want, it's just like saying you don't have as much air as you want. Uhhhh … der! INHALE THAT SHIT IN. Have more! As much as you like! You having more does not (another critical realisation!) result in someone else having less!
I remember when I finally 'got' this, it felt like the MOST AMAZING REALISATION IN THE WORLD.
I understood that money responds to energy.
It will show up when you realise it is as abundantly and readily available as air. You wanna walk around with a mindset that money is not there for YOU, that you are not good enough yet, that it's too hard, that you're not worthy, or that there just isn't much available and it 'has' to be a constant battle?? Guess what you'll get?!
Often, for women and men like us, WE ALREADY KNOW BETTER. You KNOW that these things are not true, and perhaps you already talk quite a good talk about 'abundance mentality', and how 'available' money is, and maybe you yourself are already quite the voice of inspiration to others on this stuff!
Or maybe you just need a little punch in the face 
😉 in a loving way. A lil bit of a wake up slap / bucket of cold water on your head! Because hey –
It's one thing to 'know' that money is as abundantly and as available as air. It's another thing to DECIDE how easy it gets to be to breathe it in.
Of course maybe you're not at all at the point of 'knowing it' just now! Maybe right now, some or even most of your mind wants to slap ME in the face! "Kat! If you knew my situation, you would know it's not that simple!". "Kat! I do not at ALL feel like it's true that money or abundance is readily available! I WISH I felt that! But maybe it's just not true for me".
And so on.
Kinda like when somebody (and gosh, I've been this person with love AND money) feels like – "maybe love just doesn't exist for ME. Maybe I don't get to experience that."
The thing is –
If you feel this sort of thing at ALL, whether with money, with love, with being able to do your soul work, with being able to have your dream body, with ANY of it –
How does it serve you, to continue to live into that belief system?
How does it help you?
Okay, maybe you WILL die broke and unloved and fat! I mean … nothing is impossible.
NOTHING IS IMPOSSIBLE.
So … pick your damn socks up, beatch. Square up. Shoulders back. Boobs out. And DECIDE the mindset, the beliefs, the energy, and also the ACTION you are going to move forward with. WHAT OTHER CHOICE DO YOU REALLY WANT TO CHOOSE TO HAVE?!
This means, on the money side of thangs –
Decide it gets to be that simple, because you said so.
Decide money is everywhere, available as readily as air, available NOW in that way, and yep, available also for YOU in that way, because.you.said.so.
And that you gonna now go breathe that shit in.
Because you said so?
Yessss …. but deeper still than that.
Because here is the thing which we NEED to talk about, which you GET to bring into the light, and which you have a RESPONSIBILITY to own and live into:
In your soul of souls you have always.freaking.known. that everything you see and feel inside of you is real. And every damn time you say NO to that beacon within, that homing pigeon soul blueprint thang which has been trying to guide you the whole entire time, what happens?
A little piece of you chips off.
Floats away.
Your soul bit by bit fading to grey.
Because you KNOW. You know that you know that you KNOW. You damn.straight.KNOW.
That if you would JUST motherfucking back yourself, if you would JUST show up like you were unavailable NOT to be and do and have IT ALL (the it all of YOUR values and heart and dreams), WELL
IT WOULD BE RIGHT THERE WHERE IT WAS ALWAYS WAITING IN THE DAMN WINGS FOR YOU TO COME GET IT.
Life will step up to you,
exactly as far as you step up to it,
BUT ONLY ALWAYS.
So … what are you gonna do, huh?
Who are you gonna chose to BE, huh?
WHAT ARE YOU GOING TO THROW DOWN WITH TODAY, GIRL?
You gon' keep on singing that same old tired old boring AF old tune about I woulda coulda shoulda but didn't and besides which this and that and the other thing was going on so it probably wouldn't have worked anyway?
Or – ?
You gonna go get your life.
Action step to think about:
What would I BELIEVE,
KNOW,
DECIDE,
CHOOSE,
and ACT on –
If I knew that everything I see and feel inside of me is real and that abundance in ALL forms is as available as air?
AND THEN WHAT ELSE?
Don't forget –
Life is Now. Press Play.
Kat x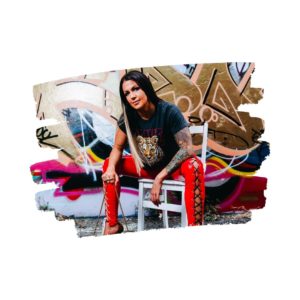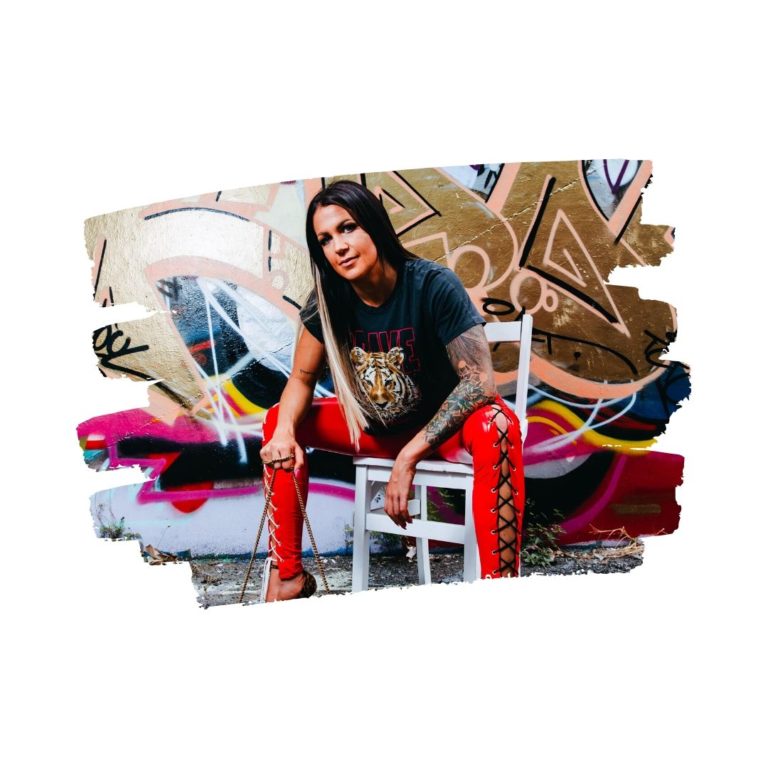 P.S.
Doors for The 100k Per Month Formula have re-opened for a very LIMITED time!
Don't miss out on the opportunity to be part of the The 100k Per Month Formula, jump in now and join while the course is running LIVE!
The 100K Per Month Formula is so much more than just what I know I'm here to teach, create, and share with you on the topic of achieving and surpassing consistent 100K months, all from soul of course, doing what you love, and just by being you.
I look around the dozens and dozens of revolutionary badasses who have said yes to soul in joining me and in just a matter of weeks, the shifts being made, the next level selves being stepped into, the MONEY claimed and created, is, well –
MIND-BLOWING to say the least.
I'm going to help you to easily identify the VERY few practical thingies you need to do to drop into a deeper level of creative flow and magic, and GET THE THINGS OUT INTO THE WORLD IN A WAY THAT GETS YOU PAID.
The 100k Per Month Formula is about the expansive energy of calling in, allowing, receiving and CHOOSING to be available now for whatever it is you know is available for YOU.
It might be the goal of 100K per month, it might be a completely different figure, whatever it is for YOU is what we'll be working on during our time together.
And, and a heads up – we're also gonna talk about the you still hide the TRUE wild power of your all that you ALL that you are.
Hmmm. So much more I am GOING to be saying to you about that!
So, yes.
The 100k Per Month Formula
10 modules + one extra (stealth!) one.
3 killer bonuses (including 2 entire new courses)
All new live course
YOU ALREADY KNOW IF YOU NEED TO BE HERE.
Join now and get immediate access to the 5 modules which have already dropped. Doors are open for three days only: https://thekatrinaruthshow.com/100kpermonthformula
You'll also receive access to ALL 100k Formula bonuses … plus join me live for the 2 Q&A hotseats!
In the end –
I got tired of trying to please everyone.
And I decided to just do me.
Publish my long posts.
Rant anytime I like.
Go off on ALL the tangents.
Let the ART control ME, not the other way around.
And when I did?
I made my millions.
Now go get yours.
Don't miss out on the opportunity to be part of the The 100k Per Month Formula, jump in now and join while the course is running LIVE!
This is far and away one of if not THE most rapidly transformative courses I have ever created!
3 days only!
Get your place today: https://thekatrinaruthshow.com/100kpermonthformula