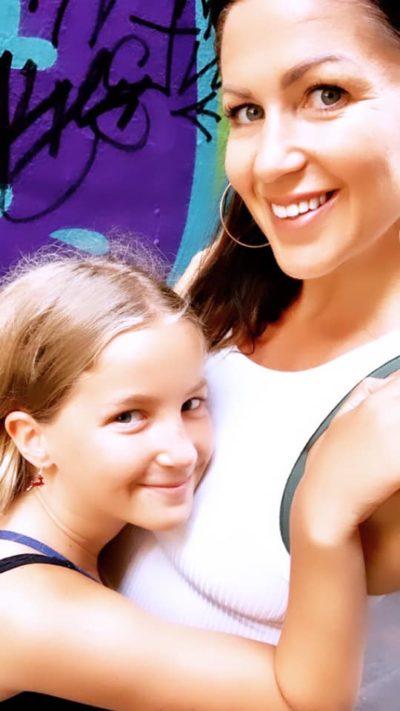 Back when I was living life fully out of alignment, ignoring and in wild sabotage around almost ever part of who I was meant to be, drowning in addiction and numbing and avoidance and debt, I dreamed of a time when all I had to do each day was get up –
head to the nearest coffee shop on the beach –
and spend the day just writing writing writing, living the 'laptop life' and fully being ME.
I'd heard speak of people making as much as 10k per month just by toting their laptop around to cafes and creating ebooks and online courses, being the messenger who they were called to be, and it seemed like an OUTRAGEOUSLY amazing idea.
I never could have dreamed back then (even though of course, on a soul level at least, I definitely already knew!) that one day I would have and run and own and be founder and creative genius of an online business which generated 10, 20, 30, even 45+ x that per month! Imagine! Making millions of dollars per year on the Internet, and doing it all just by letting pieces of you out for others to learn from, be shifted from, remember who THEY are from?
I didn't even imagine.
Like you too, perhaps, I had no idea and every idea of where this would all lead.
But man, that first little nugget of possibility when I heard an early mentor share that he made 10k per month just working off his laptop, and not only that, but by WRITING, and not only THAT, but doing it in cafes by the sea?
AMAZING.
I literally couldn't imagine anything I would want more than that from life.
And I decided, right then and there, that that's what I would do.
I set my sights, I wrote out vision after vision of my 'perfect day', and sure enough –
(with just a few gut-wrenching sucker punches by life along the way hehe)
– I got there!
I did the damn thing that so many people dream of, yet never FULLY relentlessly commit to, and certainly don't do 'what it takes no matter what it takes' to achieve.
Was it easy, was it fast?
Uhhhh … not exactly. I hit rock bottom so many times I wondered if there'd ever be a time when the whole damn floor didn't fall out from under me every time I thought I'd gone all the way down! And I got very very used to the continual fear born from having only pennies to rub together. And I picked myself up from failure after failure endlessly!
But all in all, you know what?
Looking back I can't say I can FEEL the hard anymore.
What does it matter, anyway? There was never a question but that I would keep going until I got to precisely where I had intended to be, and then some. No matter how down and out I was, I was ALWAYS capable of getting back up and going back into the fray for just one more day, and so that is what I did.
Vision and the now, forget everything in between!
When people share with me their at times TERROR around not being able to keep going, around how hard it is, I tell them there is only two things you need to know:
1) Do I believe I will make it (big picture – big picture, do you think you're gonna get there?!) – YES.
2) Can I get through today?
Yes.
So – tell fear to fuck the fuck off; its opinion is not welcome. And then GET ON WITH THE WORK OF TODAY.
The journey to become 'Katrina Ruth', the Internet version as opposed to the version I already was since birth lol, to get to here, and have THIS amazing soul-led empire, platform, calling, fulfilled, is one which crafted and sculpted every part of who I am, to my core.
Resilience.
Tenacity.
Relentlessness, purposefully.
Connectedness to God, soul, core.
Ability to get back up NO MATTER WHAT.
Waking up each day and getting to just 'do my art', 'follow my heart', be on purpose with my soul work, AND generate some pretty decent coin doing so.
These are just a few things I am so so grateful to have had the opportunity to weave into the fabric of who I am, through this business.
But –
But.
Here is the bit which I now release, from what I took on during this journey. And where I could perhaps say I fucked it up, and have made things really hard on my NOW self, if it weren't for the fact that I don't believe you can fuck it up, and it's definitely all as it was always meant to be.
>>> I release my business of the responsibility of completing me. <<<
And not only that:
I release my ART of the responsibility of completing me.
See, when I started this journey my sense of self was shot.
I was 'living the dream', but it was someone else's dream.
And I was drowning in a sea of the wrong vocation / wrong relationship / afore-mentioned addiction(s) and numbing behaviours, and on top of it all basically didn't sleep for 3-4 years.
My business SAVED me.
Bit by bit, as I FINALLY turned myself in the direction of being who I was always meant to be, as I FINALLY started to let out these little drips and drops of truth, of hope, of soul, of ME, as I FINALLY became the:
writer
messenger
leader
preacher
and yes, wildly successful online entrepreneur
who I was always meant to be –
I was able to pull myself, hand over fist, out of the muck.
When I said before, was it easy and was it fast, to build my business, it's a 'yes, no, maybe, I don't know' sort of answer.
It was what it was.
I did what I always knew I would.
I did what it TOOK, until it took, and then kept going!
But –
Was it easy and was it fast to turn away from the OH so many ways I was off path, and avoiding soul, avoiding God, avoiding truth?
No.
That shit had its claws so deep in that it really is only in the last 0-9 months or so that I've noticed it.
Meaning – another layer literally just fell aways this morning, 30 minutes ago, in my journaling! Hence this post. Hence 0 months ago. Haha.
See for years I taught, preached on, identified with, and BELIEVED, that your ideal business, the ease and flow one, the one you are meant for is not only 'you just being you' but it also IS you.
"I am my business and my business is me! There's no difference between the two! I can't separate one from the other!"
I was proud of this … and I guess I still am proud of all that I created JUST BY BEING ME.
But actually …
hmmm.
What I didn't see back then, and what I WOULD NOT CHANGE BECAUSE I NEEDED IT, was that my identity became my business because I didn't know how to be me without it.
My identity PRE business was largely a self-destructive mess.
And my LIFE, during much of the building of my business over the past 14 years online – certainly for the first 8-9 or so – had many many things in it which I was ignoring the pain of.
Didn't know how to deal with or walk away from or be honest with myself about.
Didn't have the tools in who I WAS, to cope, to face up to, to shift from.
So,
bit by bit,
I built a very successful online business 'being me', sharing what's in me, and LEANING ON IT TO SAVE ME FROM MY LIFE.
When I didn't know how to cope, I turned to writing. Writing made me money. Writing was (and is) the foundation of my whole empire. Writing healed and cleansed me. It was my out, my outlet.
When anxiety threatened to choke me, I turned to writing, to business, to the hustle.
When I couldn't BREATHE, or wanted to fall apart crying, or just wanted to run and run and run and never return, well – I DID run and run and run! I ran to a cafe, with my laptop, and I WROTE.
I created.
I UNLEASHED.
I got better and better at selling.
I built a community who I loved, who I listened to, who I LIVED for, in many ways.
And I kept.on.writing.selling.doing.and BEING, through my business.
If I didn't write / journal / message in some way / unleash / get my biz shiz on for a day, I would feel like I was falling apart, drowning, lost.
"You love your clients more than us!", said my eldest born, often. Well, she had it said TO her and she passed it on.
"No I don't! Honey! Mummy just has to do what she has to do so she can then BE with you!"
Put your own life jacket on first and all that.
I even wrote a post, which my clients recently dug up, back about 5-6 years ago, about how I put work first, ahead of being a Mum.
To me this was SURVIVAL. I have to do my business | writing | art | soul work so I can then be who I need to be for others! Purpose first, ALWAYS!
Here is the problem with that.
Purpose cannot actually fulfil you.
Your business, and no, not even your art, your DEEPEST soul work, CANNOT FULFIL YOU OR GIVE YOU INNER PEACE.
Your business, your art, your purpose, and even the MOST aligned work, CANNOT COMPLETE YOU.
For years I thought it could, because I depended on it to breathe. When I had worked, 'been me', I could then cope with life.
Eventually I moved on from the not aligned relationships.
The sabotage and addiction.
The numbing and hiding.
The things I had NEEDED my business to save me from.
And gradually, and this is some years back now since I course corrected my OH so off track life, I was able to check in more wholly as a woman, a mother, a human.
But I didn't realise that I had my identity so wrapped up in my business that it was IMPOSSIBLE for it not to cause problems.
See, when I got bored or felt down or sad or unfulfilled or anxious or just not stimulated and challenged enough, I always and pretty much ONLY looked to my business.
Sure, I considered other things … and was conscious of fun time, play time, relationship building time, self care, etc … but mainly, I made my business responsible for my happiness. My peace. My completedness.
If things felt off it must mean something was off in my business.
Did I need to change my messaging? My platform? HOW I was doing my messaging? What I'm selling? How I'm selling it? Do more live events? Less? WHAT IS THE ANSWER?! What do I need to change to be happy, whole, and feel free?!
And finally it hit me.
I don't need to change a single.fucking.thing about my business for the reason of MAKING MYSELF HAPPIER, or allowing myself peace, or a sense of being on track, complete, free!
Yes, it is built on and born from and will always be about my soul work, doing what I feel I am called to do, and letting what's in me out, to empower YOU to do the same in your life. All the while creating your own 'have it all' biz and life BECAUSE YOU CAN.
But my business is not me.
And it is not responsible for my mood, my emotion, my joie de vivre.
In 2020 – or even before 😉 – I am fully absolving my business of the responsibility of completing me. Yes it saved me. Yes it gave me a level of freedom, hope, connectedness to self, and peace. But no. It can never give me what God and soul was always and only there to provide.
And I'm so glad I eventually realised I am safe to stop asking it to.
As I wrote my 2020 intentions out today, the highlight on my relationship with God, my self, my children, and 'the' man, I felt such a breathe of release that I no longer need my business in order to be me, or be free.
Thank you.
I am grateful for all you did.
I RELEASE YOU OF THE NEED TO SAVE OR BE ME.
And today I want to suggest to you –
Some of you may need to do the same.
On a not so side note, imagine what your business might get to do when you actually give it it's own wings to fly 😉
Don't forget –
Life is Now. Press Play.
Kat x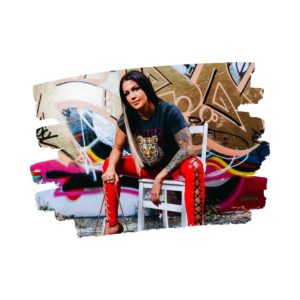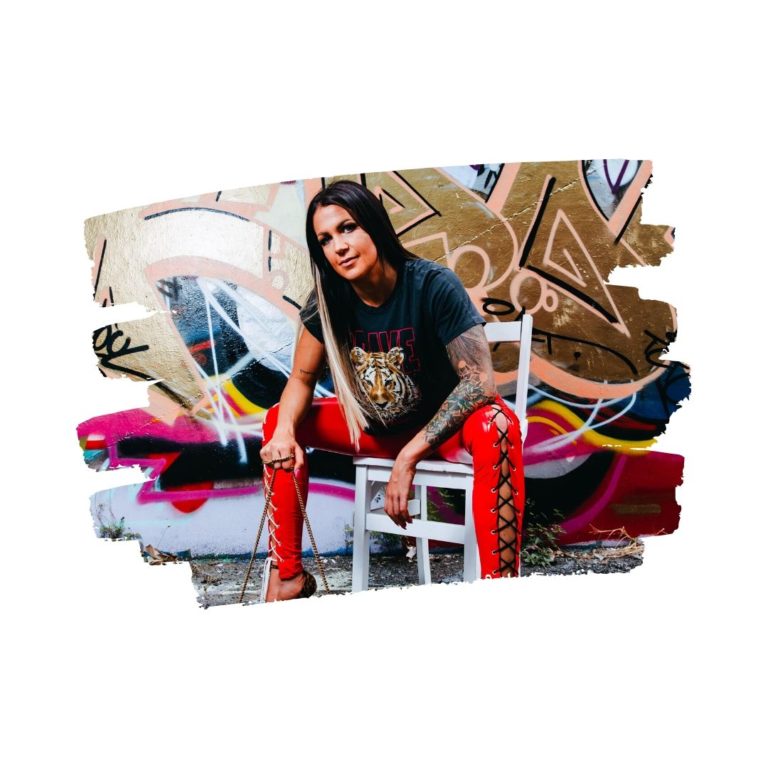 P.S.
Exclusive. Unseen. Unfiltered. Never Before Available for Sale.
You are hellfire magic! 🌟🌟
You have access to a level of power and superflow and truth and knowledge beyond what most peeps even know exist, you can literally look at something, decide it's yours and it happens, fuck, you don't even need to look at it, you can just SEE it and decide it and it's done.
You can click your fingers anytime you want and the world shape shifts around you.
Click your ruby red heels together 'cause hold up, you just changed your mind, and woot, there it goes again.
Being supernatural is part of being you.
But the thing IS –
You still gotta choose it.
Practice it.
Understand it.
And then ACTION it.
Now, finally, for the first time ever, I've created the worlds first comprehensive course for entrepreneurs,
leaders,
the GAME-CHANGING ELITE, who know they were born for MORE than the more they've already created and are ready to live into it,
to do
and access
and activate
exactly.
fucking.
that.
Introducing The Quantum Files babbyyyyyy!
Exclusive. Unseen. Unfiltered. Never Before Available for Sale.
18 days.
Daily video / audio content.
EVERYTHING you need to know to activate the supernatural badass you've been pretending not to be.
My BEST work.
Largely NEVER before taught publicly!
The ONLY place on the internet where you can receive a complete (supernatural level!) education on the 'how' AND the implementation / all encompassing accessing of all that is there for you when you 'go quantum' … and exactly what that means!
This is Not Your Social Media Guru's Quantum 
If you've been wanting to understand what it really means to utilise your God-given supernatural abilities, the unseen parts of you which are part and parcel of being HUMAN, but which most humans for their entire LIFE make 'mystical', 'woo woo', taboo, or simply don't believe in –
and if, like me, you're fascinated with playing with time and space and KNOW there is a way to create, shift, receive, BE, which transcends the physical world –
and if you love learning shit that lights your SOUL on fire with how real and true and WOW you know it is, and which allows you to INSTANTLY shift paradigms to where you're finally flowing with life the way you've your entire life known you could and SHOULD –
and if you love kickass deals in which you receive access to hours and hours and hours and hours and HOURS of exclusive, unseen, unfiltered, and NEVER BEFORE AVAILABLE FOR SALE content on stuff that 99.99%+++++++ of the world doesn't even dare to imagine EXISTS –
and if you're ready to start claiming reality shifts faster than even YOU dreamed possible –
Well!!
CLEARLY THE QUANTUM FILES ARE FOR YOU!
But hurry! This offer is open ONLY for the 5 days!
It's a one time sort of a thang I'm putting together for you.
The Quantum Files.
Exclusive.
Unseen.
Unfiltered.
Previously Unavailable for Sale.
5 days to claim your access.
When the clock hits zero it goes.
It's time to stop pretending not to be the supernatural badass you are baby.
And to blow shit up by pulling it TF down from the other place.
Let's demystify being who and what you've been waiting to be.
And let's do it now.