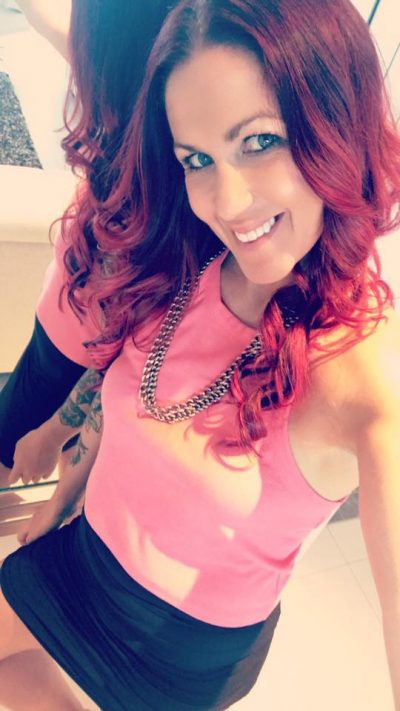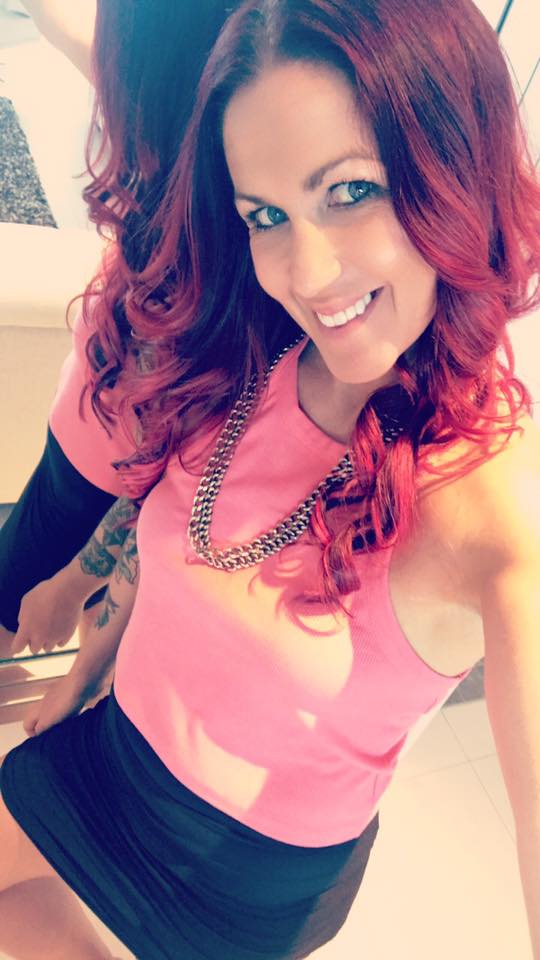 Purpose
I STILL HIDE, AND WORRY ABOUT WHETHER I'M GOOD ENOUGH
I was journaling this morning on how I'd show up in 2018 if I fully believed in myself and my message, if I fully believed that I'm meant to be 'mainstream famous' and directly impact millions of people each week, like I always talk about.
It might surprise you to hear me say 'if I fully believed in myself'; surely I already have rock-solid iron-clad Wonder Woman-esque self-belief and confidence of steel in order to have got to where I am?!
Well, for one, even if I thought that was true I'd definitely still ask myself questions like the above one … I continually ask myself questions I feel I know the answer to, such as 'what would total alignment look like?', or 'what would I do today if I could do ANYTHING?' … the answers are ALWAYS insightful.
But secondly, and perhaps more relevantly, sorry to burst the bubble of of me being fully evolved beyond human emotion, but yes, I do still doubt myself. I know that people think I am unstoppable in my inner game, or that I have some sort of other-worldly self-belief, as they tell me all the time.
Usually with a mild look of disappointment, shortly after meeting me and spending time with me for any short period.
"I thought you were TOTALLY confident … now that I know you I can see you're just like other women"
Cue slight frown and unspoken accusatory energy that I have somehow betrayed or lied to them, that this is not what they signed up for, even for COFFEE, let alone anything else. They wanted superhuman! lol. But seriously – that is exactly what happens all the time, ESPECIALLY with men.
Sorry dudes.
Gonna have to let you know before we ever meet up.
I'm still insecure about ALLLLLL sorts of shit.
But yet I've still managed to create all this and be all that I am so far! I know! That's something to think about, isn't it … the power of choice, and of stepping IN to who you know you're meant to be, rather than basing your business OR life actions on your own human as fuck dramatics.
Anywayyyyy –
As I journaled on this question, the 'what would I do in 2018 if I FULLY believed in myself and my visioned fame / growth / impact' one, I barely had to finish asking myself before the answer just FLEW out:
I'd stop hiding, and I'd let the world see me.
And I realised … not that I didn't know this already, but I realised anew …
I still hide.
SO much.
Why?
Simple, I feel like maybe I'm not good enough.
Honestly, sometimes I'm still just that shy and scared little girl who had the 'not cool' clothes, the REALLY weird super healthy school lunch, who was ALWAYS picked last for sports, who was the 'school square', always top academically, and who would spend her play break hiding in the bushes, alone, with a book.
Seriously – I burrowed a tunnel into the bushes off the edge of the quadrangle, and that's where I'd be. I mean … I had friends. But I still spent a lot of time hiding alone. And when I was with other people? I ALWAYS knew I wasn't cool enough, good enough, doing it right, and I lived in constant fear of doing something EXTRA uncool whilst simultaneously longing to BE cool and to be accepted.
When I was about 17, I started to slowly but surely step into CHOOSING cool. I began to 'act as if'. Just a little bit at first. By the time I was about 19 I was TOTALLY cool, and had even managed to become FRIENDS with the same cool kids I'd grown up since childhood wanting to be like | terrified of.
I had PROOF! I was good enough, finally …
Mostly since then, for people who meet me, it's been a given that I am one of the cool ones.
Now, you see me online as this badass chick …
And I am who I say I am, who I show myself as, of course, it's all true. But Kat the leader and online badass; that's me stepping into what's in me. That's me CHOOSING how I show up. That's me taking the God damn stage and doing the job I was destined to do, which is to inspire, empower and motivate you to press fucking play.
Continually – DAILY – I put my message and my calling ahead of my own bullshit or insecurity.
That's how I created all this.
Same as how I 'became cool' from when I was 17.
Underneath the surface though??
That shy little girl is still there. Wondering –
Do people like me?
Am I cool enough?
Do guys like me?
Am I good enough?
Does my HAIR look good?
Am I wearing the right clothes?
What do the REALLY cool people think? They probably HATE me, or they're LAUGHING at me!
I am fully aware of the bullshit of all of this … and I don't think about it most days … in fact most of the time I AM in my power, AND I love what I wear!!
But yet there's still that part of me which holds back on putting myself into really next level environments, and it's the same freakin' part of me which wanted to avoid going to the Grade 6 dance. Too scary. What if? Maybe don't go!
Here's the thing though.
I could sit here and write about how this year, I'm gonna stop hiding and go all in. Show myself to the world!
But the truth is …
That's what I do every year anyway.
So, maybe this year I turn that dial up even higher, why not?! And I will. But really – how the heck do you think I got to HERE with all this shit I just shared lurking under the surface?
It's simple:
I showed the fuck up the way I was told to (from within) in SPITE of my fears and insecurities.
Hence people always being shocked and taken aback when they meet me and notice them!
Now, for this year?
Just more of the same gorgeous.
I'll show up.
I'll do the damn thing.
I'll make millions, again.
Impact millions, again, maybe even more directly this time.
And hell YES I'll be seen in an even bigger way.
Everybody will think I'm the Queen of the Internet because I say I am and I act it. Whether or not that's the whole story ACTUALLY DOESN'T MATTER, and that's kind of the point.
I'll still be whoever I am, the good, the bad, the badass, all of it, and ALLLLLL of it allowed and okay.
But either way?? I'll do my damn job.
And you?
Don't forget –
Life is Now. Press Play.
Kat x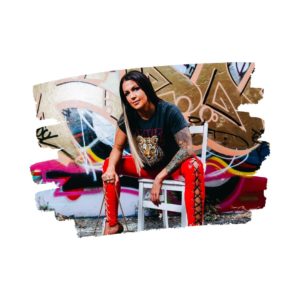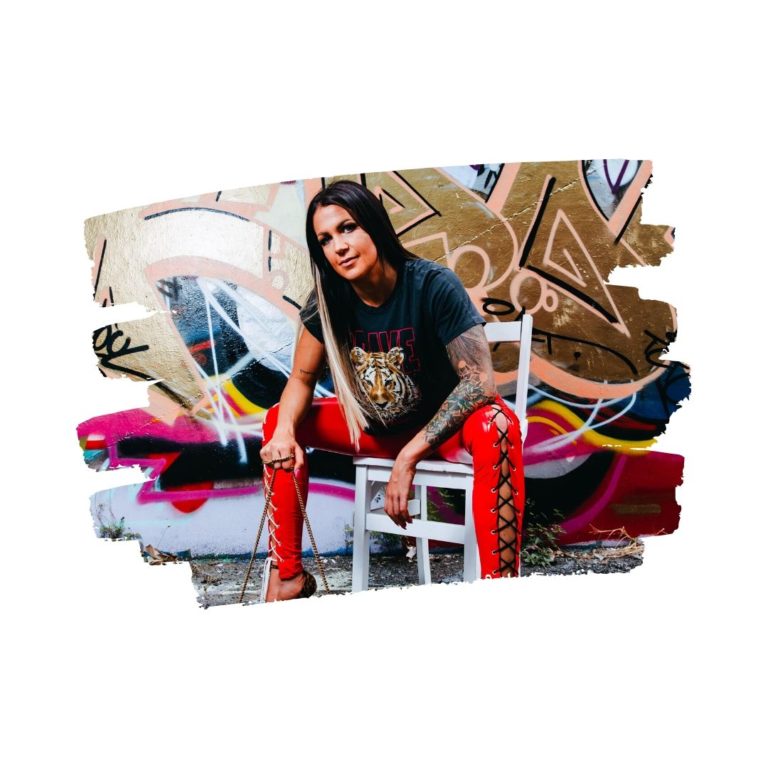 PS
I want to help you, for 30 days, and in actual fact beyond, but let's start there, sure –
go beyond the place you first had to get to, in order to be there.
You've always known there would be a time like this.
You've always known it would COME to this.
I'm talking about that it was always clear the time would come when you no longer could AFFORD to listen to your own bullshit about not being there,
and you had to just flick the damn switch and GO there.
30 Days to Package, Position, and Sell TF Outta You
Includes daily identity, energy, recoding work to JUST.BE.THE.PERSON, and includes DAILY sales and money makin' strategies you can INSTANTLY implement. Yes, 30 Days, 30 Ways to Make Mo' Money, Mo' Money Now. Taken from the BEST tools, strategies, and soul-led wanderings I've learned over the past 14+ years online to ultimately end up making now nearly 15 million $ online!
I want to show you just how much more money you can make, right now, by showing up bigger for your soul peeps, being bigger than your own bullshit about why you can't, or not yet, and just DECIDING to go all in.
Deciding? Plus adding some serious to the point effective mofo strategy which –
a) feels freakin' amazing for YOU, a big fat fuck yes in your soul
b) results in mo' money, mo' money now, regardless of what you're currently selling, how much of it, how big your audience is, or how far you still feel from where you're meant to be!
TIME TO TRANSCEND –
Transcend the noise.
Transcend the uncertainty.
Transcend the ramblings and shriekings of your fear mind.
Transcend the not being there yet, the not good enough yet, the don't know who or what or how your next level is yet.
To transcend the waiting.
Transcend the wishing.
Transcend the 'one daying'.
Transcend complexity.
And most of all?
Transcend the idea that there is a single fucking thing you need to do right now before your are allowed to ALREADY BE THE DAMN PERSON. Your soul already told you long ago that you've got this … now we gonna BACK it.
Time to get your damn stability, yeah?