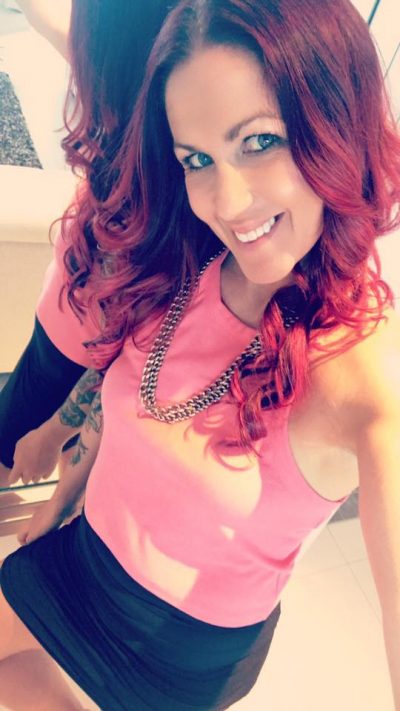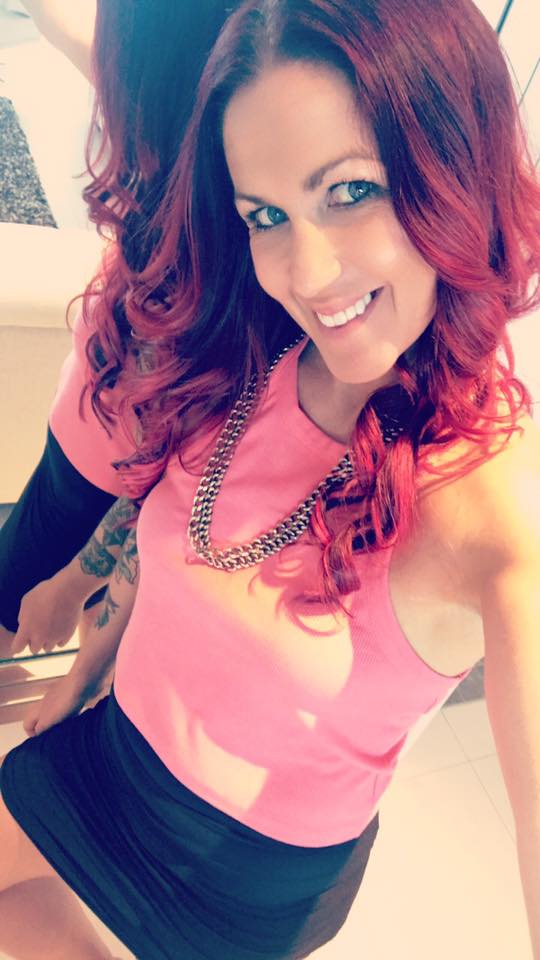 Purpose
I STILL HIDE, AND WORRY ABOUT WHETHER I'M GOOD ENOUGH
I was journaling this morning on how I'd show up in 2018 if I fully believed in myself and my message, if I fully believed that I'm meant to be 'mainstream famous' and directly impact millions of people each week, like I always talk about.
It might surprise you to hear me say 'if I fully believed in myself'; surely I already have rock-solid iron-clad Wonder Woman-esque self-belief and confidence of steel in order to have got to where I am?!
Well, for one, even if I thought that was true I'd definitely still ask myself questions like the above one … I continually ask myself questions I feel I know the answer to, such as 'what would total alignment look like?', or 'what would I do today if I could do ANYTHING?' … the answers are ALWAYS insightful.
But secondly, and perhaps more relevantly, sorry to burst the bubble of of me being fully evolved beyond human emotion, but yes, I do still doubt myself. I know that people think I am unstoppable in my inner game, or that I have some sort of other-worldly self-belief, as they tell me all the time.
Usually with a mild look of disappointment, shortly after meeting me and spending time with me for any short period.
"I thought you were TOTALLY confident … now that I know you I can see you're just like other women"
Cue slight frown and unspoken accusatory energy that I have somehow betrayed or lied to them, that this is not what they signed up for, even for COFFEE, let alone anything else. They wanted superhuman! lol. But seriously – that is exactly what happens all the time, ESPECIALLY with men.
Sorry dudes.
Gonna have to let you know before we ever meet up.
I'm still insecure about ALLLLLL sorts of shit.
But yet I've still managed to create all this and be all that I am so far! I know! That's something to think about, isn't it … the power of choice, and of stepping IN to who you know you're meant to be, rather than basing your business OR life actions on your own human as fuck dramatics.
Anywayyyyy –
As I journaled on this question, the 'what would I do in 2018 if I FULLY believed in myself and my visioned fame / growth / impact' one, I barely had to finish asking myself before the answer just FLEW out:
I'd stop hiding, and I'd let the world see me.
And I realised … not that I didn't know this already, but I realised anew …
I still hide.
SO much.
Why?
Simple, I feel like maybe I'm not good enough.
Honestly, sometimes I'm still just that shy and scared little girl who had the 'not cool' clothes, the REALLY weird super healthy school lunch, who was ALWAYS picked last for sports, who was the 'school square', always top academically, and who would spend her play break hiding in the bushes, alone, with a book.
Seriously – I burrowed a tunnel into the bushes off the edge of the quadrangle, and that's where I'd be. I mean … I had friends. But I still spent a lot of time hiding alone. And when I was with other people? I ALWAYS knew I wasn't cool enough, good enough, doing it right, and I lived in constant fear of doing something EXTRA uncool whilst simultaneously longing to BE cool and to be accepted.
When I was about 17, I started to slowly but surely step into CHOOSING cool. I began to 'act as if'. Just a little bit at first. By the time I was about 19 I was TOTALLY cool, and had even managed to become FRIENDS with the same cool kids I'd grown up since childhood wanting to be like | terrified of.
I had PROOF! I was good enough, finally …
Mostly since then, for people who meet me, it's been a given that I am one of the cool ones.
Now, you see me online as this badass chick …
And I am who I say I am, who I show myself as, of course, it's all true. But Kat the leader and online badass; that's me stepping into what's in me. That's me CHOOSING how I show up. That's me taking the God damn stage and doing the job I was destined to do, which is to inspire, empower and motivate you to press fucking play.
Continually – DAILY – I put my message and my calling ahead of my own bullshit or insecurity.
That's how I created all this.
Same as how I 'became cool' from when I was 17.
Underneath the surface though??
That shy little girl is still there. Wondering –
Do people like me?
Am I cool enough?
Do guys like me?
Am I good enough?
Does my HAIR look good?
Am I wearing the right clothes?
What do the REALLY cool people think? They probably HATE me, or they're LAUGHING at me!
I am fully aware of the bullshit of all of this … and I don't think about it most days … in fact most of the time I AM in my power, AND I love what I wear!!
But yet there's still that part of me which holds back on putting myself into really next level environments, and it's the same freakin' part of me which wanted to avoid going to the Grade 6 dance. Too scary. What if? Maybe don't go!
Here's the thing though.
I could sit here and write about how this year, I'm gonna stop hiding and go all in. Show myself to the world!
But the truth is …
That's what I do every year anyway.
So, maybe this year I turn that dial up even higher, why not?! And I will. But really – how the heck do you think I got to HERE with all this shit I just shared lurking under the surface?
It's simple:
I showed the fuck up the way I was told to (from within) in SPITE of my fears and insecurities.
Hence people always being shocked and taken aback when they meet me and notice them!
Now, for this year?
Just more of the same gorgeous.
I'll show up.
I'll do the damn thing.
I'll make millions, again.
Impact millions, again, maybe even more directly this time.
And hell YES I'll be seen in an even bigger way.
Everybody will think I'm the Queen of the Internet because I say I am and I act it. Whether or not that's the whole story ACTUALLY DOESN'T MATTER, and that's kind of the point.
I'll still be whoever I am, the good, the bad, the badass, all of it, and ALLLLLL of it allowed and okay.
But either way?? I'll do my damn job.
And you?
Remember –
Life is Now. Press Play.
Kat
Life is Now. Press Play.
Kat x

PS
I want to help you to build a business you LOVE, and that meets your every want and desire, in a real and true way, whilst also resulting in you making a LOT of money, fast, and impacting a lot of people, also fast, in the way you know you were born for!
My most transformative 1:1 intensive EVER … shifting people into EPIC income and success since 2016 is back, for the first time in 2019! I'm so excited to bring this signature transformative work back!
Rich Hot Empire!
Work With Me for 6-Weeks Personally to Grow Your Perfect Cult Tribe, Create and Launch Your Low-High End EMPIRE, and Set Up Multiple Recurring Income Streams to Take You to Multiple 7-Figures and Beyond, Doing What You Love!
This round is even more special as I will be re-recording all original content, with you there live with me and alongside me AND you will also receive all original content; the exact trainings which has made this program my most successful ever, with clients repeatedly saying they achieved more in 6 weeks with me than they had in 2 YEARS beforehand! This work is for entrepreneurs at ANY starting point, as it's about who you are as a person not where you're at. I've had clients anywhere from total start-up, to already doing 500k+ / year go through Rich Hot Empire and all who have done this work have gone to a level of income as well as alignment and FLOW which they couldn't previously even imagine!
6-week personalised intensive high level mastermind
Weekly group training and support; multi-media training: visual + audio
'Done for You' Templates and Step-by-Step Worksheets
Personalised 1:1 coaching included, plus DAILY unlimited 1:1 access
My personal hand on your business success
Weekly group coaching call and hotseat with my other private clients
24/7 mastermind forum, networking and support
Very limited spaces
Results guaranteed
Not for everyone
STARTS THIS MONTH!
I'm so excited to do this work with a small group of badasses who are willing to SHOW UP FOR THEIR SOUL no matter what. To walk away from all that is not serving, not actually working, not FILLING you. And to all yourself to bring your truest desires to life. If that's you, or you've felt the call to work with me at this level, PM me now. Bonuses and fast action-taker investments apply to all successful applicants, but for the first 5 to say yes there is a very special $2000+ bonus specific around Soul Shifts & Money Makin', and which, in and of itself even before we begin RHE will have shit changing for you FAST.
Apply via PM only. I can't wait to speak with you!
PPS
HAVE YOU JOINED PURPOSE PASSION FLOW ACADEMY?
My 'Going Fully Quantum' training will break down ALL of what we've discussed today, and teach you the finer details and finesse of it, as well as exactly what needs to be true for you to APPLY it, not only into the practical actions you need to create THAT money flow and THOSE results, but also in terms of ALL the energetics of it, especially the 'being and non-being' around dropping in to superflow so you can be shown, create, receive, AND of course the being around not being one of those people who just can't seem to choose faith and are ruled by fear. We'll also talk about creating and integrating the exact wording, beliefs, emotions, energies YOU need for all of this to switch effortlessly for you, as you've always known it would.
In other words: EVERYTHING you need to know to go fully quantum, and double your income in 30 days or less, or whatever else you choose!
Where will you find this training?
Why, it's one of the very first training in 'Remembering Who You Always Were', which. is our June intensive for Purpose Passion Flow Academy, my SUPER low-cost monthly membership mastermind!
And this training?
Will change your freaking reality. Well – it will REMEMBER it.
It's all available to you gorgeous.
You know this already.,In the quantum it is DONE. And in Purpose Passion Flow Academy, and especially our June intensive 'Remembering Who You Always Were'? We gon' done do it.