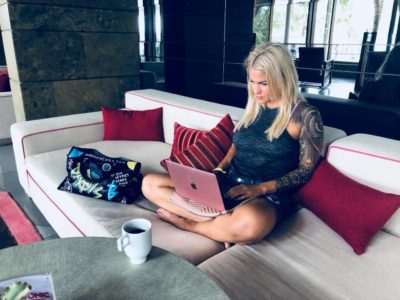 Success Mindset
IT HASN'T BEEN REVEALED TO ME YET … AND YET, HERE I AM… THE TRUTH ABOUT EMPIRE BUILDING, REVEALED
It hasn't been revealed to me yet, it hasn't been shown, I don't know, and sometimes I feel like I have no idea –
Of where to go
Or what to do
Or what comes next
Or even of how to take the first step – !
And yet, somehow, here I am, I'm doing the damn thing, I'm moving forward, inch by inch and day by day, creating clarity through action, figuring shit out by leaping first and hoping like crazy that things'll catch up later, and it occurs to me to tell you, this –
It's not going to happen because you waited for it to happen.
It's not going to happen because it was shown to you.
It's not going to happen because a beautiful mystical princess came down from heaven above and gave you a light and a whistle for attracting attention and then told you the way to the treasure island inside of your soul.
What, you think that just because I, or others who you follow, show up every day, are consistent as fuck, do the damn work and churn out content on repeat that we always know what to do and how to do it? Or that we're always inspired and guided clearly? Or that we can remotely be BOTHERED all of the time?
Don't make me laugh …
We do what we do because we decided to be the person who lives like this, is like this, DOES play life like this, and does it regardless of ANY circumstance.
My empire hasn't been built as a product of me being the one with the most inspiration, the greatest creative flow, the best or most heavy stream of ideas, the most certainty or self-belief, the most WILLINGNESS to do the work either!
It's been built, plain and simple, on me doing the work whether I feel like it – 
Whether I don't
Whether I know how – 
Whether I don't
Whether I feel clear – 
Whether I don't
Whether I feel ready – 
Whether I don't
Whether I feel badass and cool – 
Whether I don't
Whether I feel like I have ANYTHING at all to say or unleash or create – 
Or whether I feel like I'm gonna just churn out another repetitive steaming pile of same old same old garbage!
You have to understand this, and you HAVE to get the fuck out of your own way with your not-showing-up-hallmarks-of-a-flake habits.
You're spinning complete shit to yourself if you are remotely telling yourself your excuses are valid, and you KNOW this.
So, wake up. What's today's reason for not doing your puropse work | unleashing your art | hitting the gym | saying what you need to say to that person | etc?!
This is not about discipline for the sake of discipline and it ain't about work for the sake of work.
This is about being committed to your PURPOSE work, your soul work, your art, the things in the different areas of your life which you SAY you value, and which you should therefore be OUTCOME FOCUSED as far as whether or not you take action on.
Plain and simple, you don't use the reactive / bullshit emotion of the NOW to decide whether you do the work, you decide based on who you fucking ARE, and based on the outcome you desire to be experiencing as a result of that … the ultimate outcome, of course, being your LIFE.
In the end, it's VERY black and white –
You're either the person who did the damn work and so you get to be up here DOING and LIVING the damn thing … the thing inside of you, the thing you KNOW you were meant to bring to life …
Or you stay down there living a life of bullshit.

There is no in between.
And you are FULL of it if you think that anybody who you look up to or aspire to be like is in some way ahead of you as far as NOT BEING FUCKING HUMAN.
Decide.
Decide.
Motherfucking DECIDE – 
Will you be the person who does the work of living their LIFE based on whether or not they feel like it?
Or will you be the person who does what they do because they do what the DO, and THAT is the whole entire God damn story?
I know which one I choose to be.
I know which one I AM.
I know what freaking GOT me here.
And I know what means I sleep like a baby at night, PROUD of myself for showing UP for myself.
You think this is just a concept, an idea, a theory?
Just now,
I sat down,
And I said to Patrick –
"I have nothing to write about; nothing is coming through me!"
We'd been at breakfast and decided to move up to sit on these beautiful couches at the W Hotel here in Seminyak Bali, looking over the ocean, and I'd said that by the time we got up to the couches I would know what I was going to write about. #intentionlockedin
But, we got here, and I had nothing!
"Nothing has been revealed to me God damn it!", I said
And then,
As it always happens,
When you make space for it,
When you EXPECT it,
And when you've made it NON-FUCKING-NEGOTIABLE,
The coin tipped over, and I knew –
"Oh. Of course. That's what I'll write about. Nothing has been revealed to me, and yet somehow –
Here I still am.
Always doing the damn thing.
No matter what.
Because THAT is who I am"
And here we are.
Get it? Got it? Good.
Go and fucking do it then.
Quit making success so damn complex.

Become the person.
Do it now.
Repeat.
The End.
Don't forget …
Life is Now. Press Mofo Play.
Kat x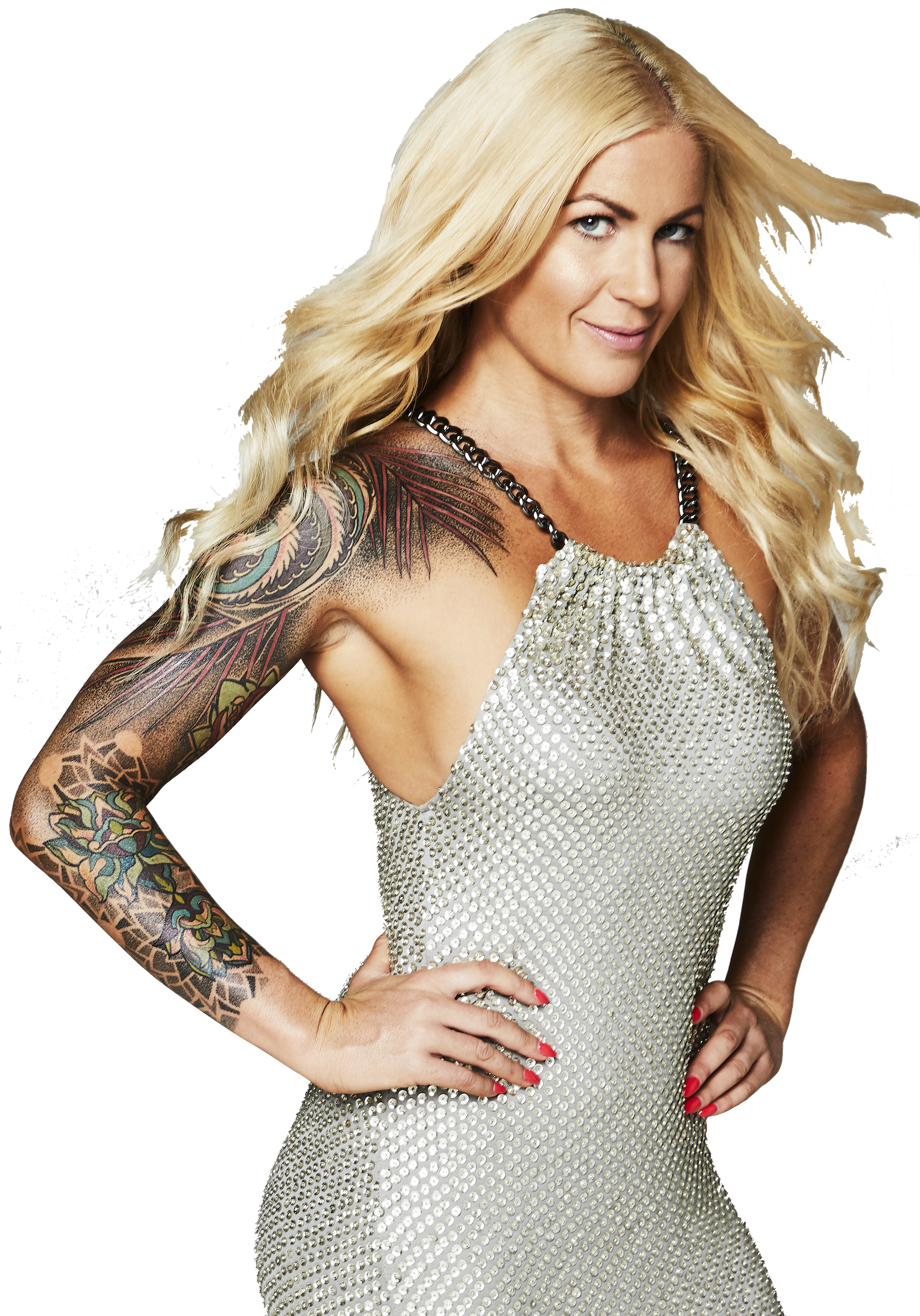 PS
Two things.
A $97 (whaaaaaaaat?!) workshop + 7 days coaching w. me on how to LAUNCH IT MOTHERFUCKER – Quit Being Such a Pussy About Selling, and Make Money Now (!!!)
+ my new 25-day 1:1 intensive, Programmed to Upgrade – we getting quantum and 5D as SHIT up in this bitch.
I'll give you deets on each, so this is gonna be a long PS! x
—> LAUNCH IT, MOTHERFUCKER!!
HOW COULD I NOT….!? 
I had to take up a challenge which my brother Ash Gregory set for members in the Millionaire Mastermind during one of our live trainings –
The challenge was to launch a new offer within the next hour! #howwerollaroundhere
It wasn't for me it was supposed to be for my members, but…
How could I resist THAT! Have you met me..?
INTRODUCING …
—>> Launch It Motherfucker! 
Stop Being Such A Pussy About Selling And Make Money Now!
I have devised, downloaded and designed a new offer for YOU!
It's a 97$ LIVE Deep Dive Workshop with Katrina Ruth Self made Multi-Millionaire
This is a LIVE deep dive workshop!
I'll be teaching the mindset and the process around BEING the person who makes ALL THE MONEY, all the time!
AND… I'm going to give 7 DAYS of follow on support in a private FB group –
I'll be sharing DAILY implementation tips and strategies so that bitches can get out of their own way and start making motherfucking money!#Boom
First 20 people are going to receive FREE Access to my Discipline Your Ass Workshop, a previous paid offer which kicked BUTT!!! Whaaattt
If you wanna say a FAST yes to your SOUL and get in on the 97$ offer then head to the link and you'll get instant access to the private FB group where you'll receive access straight away to the bonus – Discipline Your Ass!
FIRST 20 PEOPLE ONLY
Discipline Your Ass was a program I offered in 2016 – it is mindset GOLD!!
Who's IN!?
https://zw144.infusionsoft.com/app/orderForms/Launch-It-Motherfucker
Launch It Motherfucker! – Stop Being Such A Pussy About Selling And Make Money Now!
Live workshop PLUS 7 days of daily implementation tips and strategy support so YOU can get out of your own way and launch your next AMAZING offer!
WEDNESDAY 8TH 12PM BALI TIME we kick off!
https://zw144.infusionsoft.com/app/orderForms/Launch-It-Motherfucker
***
PROGRAMMED TO UPGRADE: 1:1 WITH KAT!
PROGRAMMED TO UPGRADED 
What if you could become a new person every day, access all new experiences and realities, start each day with a fresh slate, and KNOW, that infinite possibility is available to you now, and also, of course, becoming true?
What if you were not only able to become a new person every day, but a new person each MOMENT, programmed, quite literally, to upgrade, automatically, and the better it got, the better it continued to get, and then keep on getting?
What if you could change your body in the blink of an eye, melt fat with your mind, carve out abs and a tight lean ass and thighs just because you decided to?
What if you REPEATEDLY went against the norms, the expected, the so called rules of behaviour of the world, of life, and even of your own previous self?
What if you actually understood and also LIVED by the reality that your mind is capable of anything, and WHAT if you regularly performed acts of transformation and creation which most would deem impossible, outrageous, mystical, magical, it must be witchcraft, it can't be, it's surely WRONG?!
And what if –
You knew that it wasn't only WRONG, it was 100% fucking RIGHT, and indeed HOW IT WAS ALWAYS MEANT TO BE?
And WHAT if –
You started now?
Introducing PROGRAMMED TO UPGRADE.
25 Days.
One on One.
You and me.
To quantum leap like you've NEVER leapt before.
Warning:
This will be intense …
And a lil bit scary. But buckle up, because you KNOW you're ready for it.
SO fucking ready 
Programmed to UPGRADE!
25 Days, 1:1, with Katrina Ruth, to SCREW the Rules, SCREW the Norm, Go So Damn Extra, So Freaking Hot, So Fully SEEN, and Snap Your Future Into the Now So Damn Fast It'd Make Your Head Spin … even as you nod in certainty that of COURSE, this is what was ALWAYS supposed to be ..
Here is what this is about:
You can create, shift or change anything with your mind, you can become a new person each moment, you can PROGRAM yourself to upgrade, and ensure that the better it gets the better it just KEEPS ON GETTING.
You can become stronger each day.
Leaner, fitter, hotter and faster each day.
YOUNGER each day.
More energised, more radiant, more sensual, more magnetic, more desirable and adored and SEEN.
Attract more and more MONEY each day.
And have your soulmate clients … business … lifestyle … and LIFE, simply show up for you, on repeat, with the click of your fingers, the blink of your eyes, and the clack of the back of your ruby red slippers, together.
And now?
I'm going to show you how.
*** 20 Places Exactly, Message Me NOW If You Know You Need to be In! ***
In Programmed to Upgrade I want to show you, I want to work with you, I want to kick your ass as you reCODE you, to become, step into, and receive, the following:
Oh and by the way –
Hell to the YES we are talking mystical weird as fuck but PERFECTLY FUCKING NORMAL SHIT.
Normal if you know that TRUE deep magic, and instant transformation and manifestation is normal; that kind of normal 
Seriously though … this is seriously next next NEXT level, and it's more extra than anything you've ever seen or contemplated.
IF YOU HAVE EVEN AN OUNCE OR A SKERRICK OF A SCEPTIC'S BONE IN YOUR BODY
DO NOT APPLY
I can't WORK with you if you're not a believer
But if you believe
And you always have
And you're now ready to LIVE into that belief, allow it to FULLY become embodied, real, and true, then, well –
Here is what's going to happen, when you work with me in Programmed to UPGRADE
A little taste, first, some things which I journaled just now, which are true for ME, and which are my reality, my norm, my now, and what I have ALLOWED:
"I have INCREDIBLE energy
I have the BEST sleep
My sexual experiences just get better and better, and more and more flow
I ALWAYS make money while I sleep (or do anything)
I ALWAYS receive tens of thousands of dollars each day
Money flows to me like a RUSHING RIVER
ALL of this is true NOW
MORE and more is shown to me each and every day and I open myself UP to more and more each and every day
The more money I make, the more money I make
The more on purpose I am, the more on purpose I am
The more I open myself up to mad crazy quantum leaps the more open I become and the bigger and faster the leaps
All things are available, and given to me now
I quantum leap DAILY, with money, with mindset, with energy, with sex, with LOVE, with my body, with every element of my business and life
I am the among the best in the world at reprogramming my mind and manifesting instantly
I am becoming leaner right now as I type
Body fat is melting off me
My abs are being carved out
My legs and butt are smooth, toned, TIGHT, sexy, hot
I look and feel fucking incredible
I stand up tall and proud and I feel HAWT
EVERYTHING is possible and I know this
I practice changing my beliefs and reality daily
I allow myself to quantum leap daily
I allow myself to receive and also give total adoration and love 
I am becoming leaner, richer, tighter, hotter, brighter and more lit up as I speak
This is the best moment of my life, and it JUST GETS BETTER FROM HERE
Do you know how available all of this is for you? Do you realise? Do you understand?
It's what we're about to do together, as we begin, this journey.
And here is what you will experience, what you will REMEMBER, what you will come back to, because of course NONE of this is new to you. Is it now?
Okay then.
In Programmed to Upgrade I'm going to show you how to step fully into the energy and the reality and the NOW of:
* Receiving money like magic, rivers and rivers of money flowing to you, almost as if from nowhere, more and more each day, all from a place of purpose, passion, and flow, and for the greater good of yourself and of others
* Doing NOTHING for this, nothing at all, YES it sounds ridiculous and once again 'wrong', by the NORM, however what this comes back to is trusting and knowing that YOU WILL BE DOING THE WORK YOU'RE MEANT TO DO REGARDLESS, that that is who you ARE, and what this is about is faith based RECEIVING, by virtue of energy, expectation, decision, and vibration. As for what you WILL now be doing … you will being you. All of you. Fully you. Purely for the PURPOSE of being you, and expressing what is meant to come out of you into the world, and baby THAT bitch?
Deserves to get paid, aka deserves to RECEIVE, in ever greater amounts and with ever greater ease and flow and so that is what is gonna get to HAPPEN
* Contracting and expanding time, stepping away from living IN or BOUND by physical time, and instead accessing the reality that all time is available now, and therefore are quite literally able to access all POSSIBILITY now, and so – you will
* Having more and more people find you each day, be drawn to you automatically, through the energy, through your signal, through the collective, and have them desire to give you money (more and more each day) and also DO so
* Instant manifestation in all areas, via accessing other realms / dimensions / worlds, and completing the work and energy shifts in that place, whilst also clearing what needed to be cleared in the physical
* Accessing and also CREATING, now, all things inside of you, fully
* Knowing your own mind, your soul, being deeply and daily connected to what is divined, required, and desirable, by and for you, and also allowing yourself to bring it all to life, SNAP – now
* The best damn sex of your life – magic sex and energetic orgasms on the repeat 
😉
* Immediate access to superflow and pure bliss
* Shifting into instant FAME
* Being fully SEEN, known, desired, and heard, loved and adored by millions … or whatever your aligned desire in this area is
* FULL message and soul / purpose work clarity
* FULL ability to give and receive and be IN love
* Ability to heal and change your body of aches, ailments, energy disruptions and pains, just through decision and choice
* Your soulmate clients coming to YOU and signing YOU up, then loving to pay you upfront and / or with ease, right away
* FULL support, of the most desired and soul aligned and mind-READING kind, in all areas
* Being fully taken care of and treated like a Goddess and a Queen by others
* KNOWLEDGE and certainty that God has your back and you are abundantly taken care of
* Your ideas brought to life INSTANTLY
* Creativity running through you like a tap that you couldn't turn off if you tried
* SUCCESS elevation as powerful and rapid as a gushing river
* Every day better and better energy and every day dropping deeper and deeper into superflow
* The ability to increase your income (and all receiving) each day | week | month continually, again without DOING anything, simply BEING who you are meant to be
* Continual transformation across all areas, for the greater good and continual rapid ENERGY shifts
* Being lit up and buzzing as your natural state – simultaneously having access even whilst IN the physical / human state to other realms and knowledge wisdom brought down from your own higher self as well as the collective, being able, therefore, to bend time and space and reality at will, even whilst moving through your day
And most of all, and what ALL of this connects into and is about –
Recording your body, mind, income, health, wealth, love, lifestyle, anything, in an instant – clicking your fingers or blinking your eyes and SEEING MAGIC HAPPEN
Becoming the ALREADY AVAILABLE version of you who upgrades automatically, across all areas, where upgrading and becoming the next level you is your habit, and your natural state, as a result of which
* Everything you desire is brought to life, immediately if not sooner
* EVERYTHING you desire and see and feel inside of you is known and acknowledged as already real and true, and you know and understand that all you need to do is choose it
* You can become famous NOW
* Crazy lean and hot NOW
* Sensual and sexy and desired and adored NOW
* Confident, badass, beautifull, owning your fierce feminine divine energy and power, and being a magnet to your soulmate people all around the world NOW
* Receiving of love, adoration, gifts, opportunity, 'luck', and INFINITE quantum leaps NOW becomes your daily norm
* You wake up, every day, and you CREATE THE NEW YOU WHILE YOU ALSO LIVE IT
There are 20 places exactly for this work.
There is more I have to say about it.
CLEARLY this is some next level mystical magical shit, and not for everybody. But for those for whom it IS divined, it's not fucking mystical at all.
It's precisely what you've always known.
And what you're now ready to access.
If that's you, message me and tell me why it's you, and we will go from there.
It's time.
You were called.
You are chosen.
Say yes.
PS
Expansion.
10 Days of Live Soul Transmissions, to Help You Find and Follow the Messages Within
Day 1) Trust
Day 2) Certainty
Day 3) Self-Belief
Day 4) Empire Creation
Day 5) Your Deepest Message
Day 6) Following Soul Guidance in All Areas
Day 7) Faith vs Fear
Day 8) Accessing Flow, and Superflow
Day 9) Expanding Time
Day 10) Expanding Money
Every day will be a LIVE soul led transmission.
This will take place on Facebook video, held at a variety of times in order to account for varying time zones, and scheduled only once we have begun. Our daily soul transmissions will be guided from MY higher self and directed from and for YOURS, to help you find and FOLLOW the messages within. The messages of your spirit, your consciousness, of the who you've always been and yet have managed quite well to cover up a lot of the time.
This is about stripping away –
And getting back to the CORE.
We'll dive day by day into the above mentioned areas –
And you'll receive all content and bonuses to keep for life.
There will be daily spirit prompts which you'll receive after each training.
And plenty of time opportunity connect with me throughout, receive transmissions direct to YOUR questions, and absorb more even than what comes through on the trainings, via the energy we'll create in this collective!
It's very rare for me to know in advance exactly what is coming through day to day.
I certainly don't have the details of each day's content. But I know that these areas have been on my heart to talk about, in particular around belief, around certainty, around living from FAITH.
We know that exactly what is meant to come through for you WILL, and then some. And that if you intend and allow for it to, it will change, most likely before we even begin, due to your energetic commitment, the direction of your LIFE!
Meaning: direct it back to absolute soul alignment.
*** NEVER Seen Before Bonus! ***
As part of this, I've been guided to offer a NEVER before seen bonus … one I feel super vulnerable about sharing!
It's the exact journaling I did to allow the download of THIS offer through. How I allowed the idea to bubble up. You'll see my doubt, uncertainty, annoyance. You'll see what I discarded. How I went through the layers. And how I KNEW, this was the one.
I'll ALSO add in copies (screenshots) of my conversation with my COO Ash, where I was talking through the idea and allowing it to come to life.
I want to show you the exact Idea to Launch process!
This bonus alone is EASILY worth the cost of this program, particularly when you hear the mindset side of it, in terms of STAYING THE COURSE and refusing to back away from my self until the idea showed up!
I refuse not to create!!
AND, when you register for EXPANSION today (and how could you not?!) you'll also receive early access to the Pre-Work. This is ALSO never seen before, and brand new just for you – and it's a guided meditation on remembrance, to help you connect back to deepest self and the most certain truth of your destiny, before we even begin.
Perfect priming, for when we expand RAPIDLY into all that is coming through in this work!
Of course I could now go on and on here, about what I could or should have charged for this, and what it's actually going to be …
Or about all my accomplishments on line and off, with money, with purpose, with passion, with flow …
I think you know all this anyway. Even if you just me! Your soul feels what matters. And that's ALL that matters.
But I will say this:
You've always known it's supposed to be about ALL that is inside of you. That it's meant to COME from a place of purpose, passion, and SUPER super flow. And that if you just.freaking.trusted, and showed up FULLY from that place, you'd be living in a different reality already.
THE ONE INSIDE OF YOU.
If that's true for you right now, then LET'S GO CREATE THAT REALITY.
Right now
Press play for regular, (super fuck yes!!) upfront or payment plan
OR
Press play like a VIP, and receive the full course, plus 10 days direct photos or screenshots of my ACTUAL personal journaling, so you can see how I create and expand my life, PLUS a VIP only follow-on live Hotseat, where you'll receive a personal transmission just for you, if you'd like one! Payment plan also available.
>>> https://thekatrinaruthshow.com/expansion
We start Monday 17 December, US time!