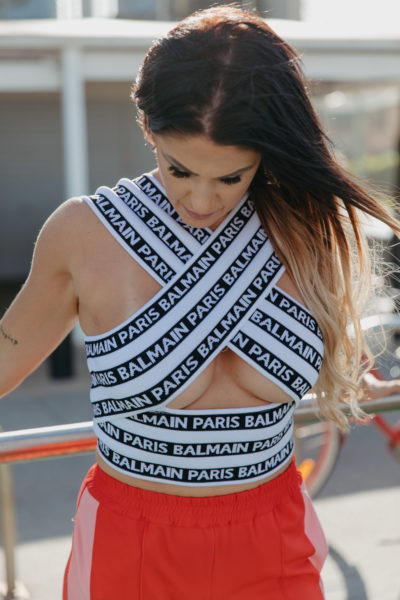 Purpose
KNOWING YOURSELF WITHOUT ALL THE EXTRA LAYERS, THE HIDING, AND THE ENDLESS ENDLESS DOING
Having a business or even a task list which is bloated with endless reams of should-do ideas and for-the-sake-of-it constructs and things-which-THEY-said-matter something somethings is equivalent to carrying round 20 extra kilos of body fat, masking the true beauty which lies beneath.
When you're living like this, carrying all of that around, you start to think it's normal and that you need it.
Likely, it crept up on you so gradually that you didn't really notice.
Now, when you think about what it would be like to not have all of that, it feels scary.
You'd feel so little!
So stripped back!
So EXPOSED, and vulnerable!
Having this coating of STUFF to cover up the real you has made you feel safe, protected, when you live like this you're able to hide, and thus you keep what's in you free of hurt, of pain, of being told it's not enough.
– These are the things the sub-conscious mind decides, and leans on. I don't mean to imply you're actively walking around THINKING 'em … but maybe!
Maybe you have thought about it.
As you look at the day before you and feel how damn FULL it is with all this STUFF.
So.
Much.
DOING!
Do you really have to do all of that?!
Or as you look in the mirror and wonder how it is, despite paying attention to what you eat, and going to the gym regularly, you just can't seem to let go of those extra layers.
And the truth is –
Even though it's infuriating and also confusing to admit –
You don't really want to.
You don't feel ready to.
You wouldn't know how to KNOW yourself.
Who would you even be?!
Just as, when you imagine walking away from all of that doing, even though something within you whispers that NO, you don't need to do all of that, there is a better way, a FREE way, and also, just quietly, it's the ONLY way to do your true soul work, and be known for that …
… yet that something within you is not ready to let go.
Imagine!
If all you had to do was show up and share what's IN you!
If your only job each day was wake up –
It'd be as scary | terrifying | revealing | exposing as if you suddenly dropped all the extra layers you carry around on your body and EVERYBODY COULD SEE WHO YOU ARE WITHOUT THAT.
What if they didn't like you?
What if they LAUGHED?
What if they sneered, and mocked you, as they wondered who the fuck you think you are to be seen like that –
To show your soul like that –
To show up so RAW and REAL like that –
"No no!", they'd say.
"YOU don't get to be enough just being you!"
"YOU need to weigh yourself down, carry a GIGANTIC load, wear and drag with you ALL this extra stuff for the sake of it, THEN you are of value!"
"But you just being you??? No … nice try honey, but that's not enough. That's for the REAL artists, the REAL change-makers, the TRUE messengers and healers and leaders and natural born beauties!"
And they turn away, chuckling at your ridiculous ideas of BEING ONLY YOU.
Of course nobody is saying any of this at all, except for YOU.
You do know that, yes?
And –
It's not even the real you!
It's the fear-mind, the voice of the DEVIL from outside of you, who seduces you, and convinces you that what he says is TRUE, or valid.
And?
You have the power to choose to listen to this, or no.
You have the ABILITY to accept what fear says, or to choose the discipline to turn away.
But,
It is going to require you to allow yourself to be stripped back.
SEEN.
DROP THE FUCKING LOAD.

And when you do?
(Which can happen in an INSTANT once you fully decide, and I mean the business bloating as well as the body!)
You'll look in the mirror.
At how lean and lithe you are, the way you always wanted to be but never felt you could, or should.
And you'll wonder –
"Huh.
How did I ever think I NEEDED all of that extra stuff on me?
I never needed it, and yet I made it mean SO MUCH!"
And you'll look at how you do business –
So pared back, so simple, really only one or two things you need to do each day, but OH –
How all in they are!
How fully YOU they are!
How just an extension of your very breath they are!
And you'll wonder –
"Huh.
WEIRD. How on earth did I think I ever needed to DO.SO.MUCH?! How did I get SO trapped in doing when obviously it was just about BEING!
I never needed to do all of that and yet I made it mean SO.FUCKING.MUCH!"
And you'll throw your head back in the wind and you will LAUGH AND LAUGH AND LAUGH.
At the you who thought she was not enough.
At the you who had to hide.
At the you who thought that the more she added, the safer she was.
And at the endless
endless
HIDING
of the truth.
And that's it really, isn't it?
You can choose it now.
Or you can keep on hiding.
But I will say this –
If you think you wouldn't know yourself without all the extra layers, the hiding, and the endless endless doing –
Then maybe you've never really dared to know you at all.
Which would explain why it's damn hard for the rest of us to have a chance.
Strip back baby.
Don't forget –
Life is Now. Press Play.
Kat x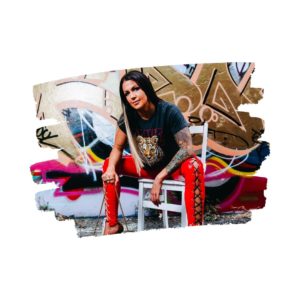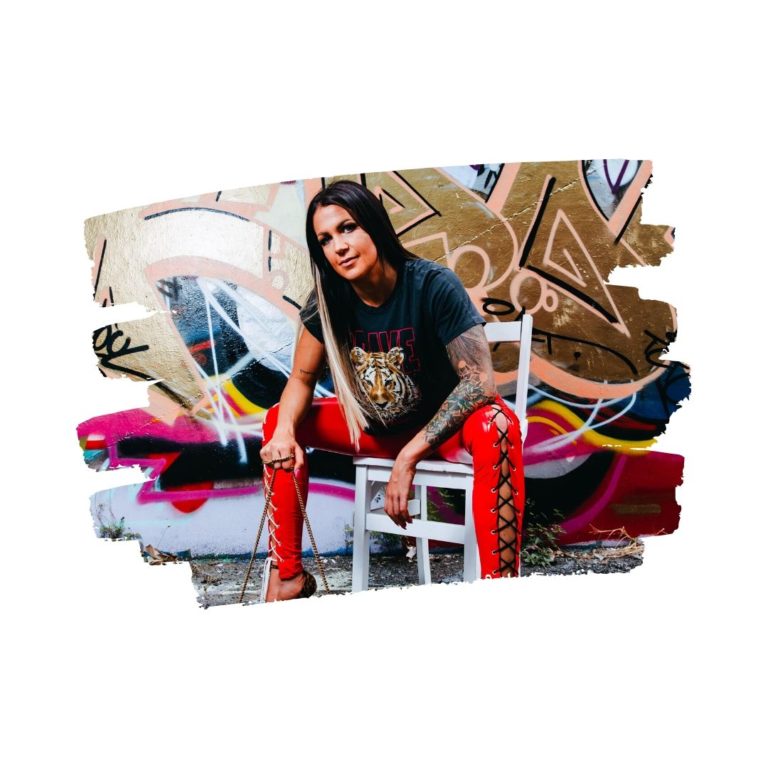 P.S.
I've been doing 100k months (and 4x+ that) since December 2014. I have mentored numerous badass peeps as they crossed that milestone. Now, for the first time ever, I'm taking you into the thought processes, patterns and also showing-up-edness of peeps who do THAT, while simultaneously teaching you how to access, activate and act from the deepest and truest blueprint of YOU.
My brand new digital course, The 100k Per Month Formula is HERE!
Are you sick of trying to teach and shift everyone else on how to expand their mindset and capacity to receive, and wondering where the person is who is going to hold THAT level of space for YOU?
Are you so.freaking.done with EVER having to tell yourself that the next level you're looking for requires you to do a, b or c that you don't wanna do, would rather claw your eyeballs out than do, thank you very much, and deep down don't believe you have to do?
DO YOU NEED SOME KAT IN YOUR LIFE TO KICK YOUR BUTT WITH ALIGNMENT AND LOVE AND MAYBE SOME BONUS BOOTY SLAPS TO WHERE IT'S MEANT TO BE?
The 100k Per Month Formula 

💃

💸

🔥
Registrations are off to a ROARING start already. And no small wonder, when you see all that we're doing.
10 modules + one extra (stealth!) one.
3 killer bonuses (including 2 entire new courses)
All new live course, starting June 8.
For the Entrepreneurs Who Were Always Gonna Run the Damn Thing.
You and me and a group of like-minded revolutionary leaders who specifically desire THAT money goal (and beyond) and know that they know that they know that it's where they should be.
Who are willing to do what it takes,
no matter what it takes,
until it takes,
AND THEN KEEP GOING.
To get there.
With integrity and soul and badass truth and BELLS on.
https://thekatrinaruthshow.com/100kpermonthformula
Check out the bonuses! 🔥
>>> Soulmate support $199 bonus.
A course I'm going to create alongside this one, and sell separately for a full $199, is on building a soulmate team. You will see me launch this at some point in the next month or so. You get this entire course FREE as a bonus with the 100k Per Month Formula!
>>> Mindset of a 100k Per Month and Beyond Entrepreneur –
I'm creating 30 days of journal prompts and mini asskickin' messages for you that go into the mindset of a 100k per month (and beyond) entrepreneur, in order to drop you deeper and deeper into being that person as we go. This is based on what I have observed in myself as well as the MANY badasses on and offline who I have coached who make this sort of money. This bonus could and likely will be sold separately for $199 as a home-study course!
>>> Q&A bonus!
My Q&As are famous for being one of the ways the GREATEST gold and magic comes out from me! You will have live access (and / or replay access) to two Q&A only sessions recorded JUST for 100k Per Month Formula students, and you'll be able to ask or submit your questions on these!
>>> Pay in full bonus!
Claim your place with the upfront payment choice (regular, VIP, or Super VIP) and receive an exclusive and UNAVAILABLE FOR SALE 'Fuck the How' Katrina Ruth graffiti T. Hot off the press, and just for you!
Everything you need to know and feel + your place here! https://thekatrinaruthshow.com/100kpermonthformula