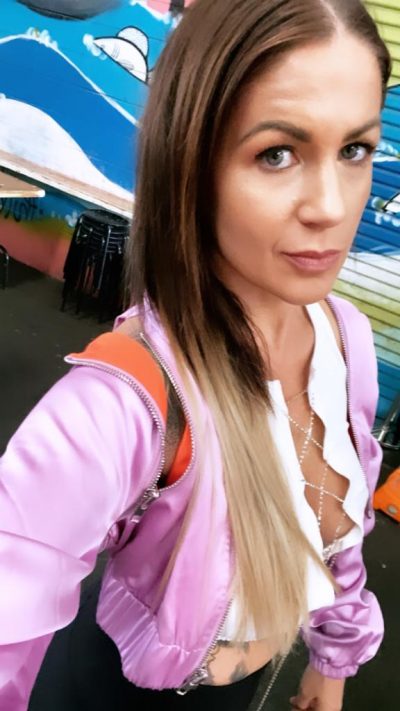 Money responds to energy. It will show up when you realise it is as abundantly and readily available as air. You wanna walk around with a mindset that money is not there for YOU, that you are not good enough yet, that it's too hard, that you're not worthy, or that there just isn't much available and it 'has' to be a constant battle?? Guess what you'll get?!
Often, for women and men like us, WE ALREADY KNOW BETTER. You KNOW that these things are not true, and perhaps you already talk quite a good talk about 'abundance mentality', and how 'available' money is, and maybe you yourself are already quite the voice of inspiration to others on this stuff!
Or maybe you just need a little punch in the face 😉 in a loving way. A lil bit of a wake up slap / bucket of cold water on your head! Because hey –
It's one thing to 'know' that money is as abundantly and as available as air. It's another thing to DECIDE how easy it gets to be to breathe it in.
Of course maybe you're not at all at the point of 'knowing it' just now! Maybe right now, some or even most of your mind wants to slap ME in the face! "Kat! If you knew my situation, you would know it's not that simple!". "Kat! I do not at ALL feel like it's true that money or abundance is readily available! I WISH I felt that! But maybe it's just not true for me".
And so on.
Kinda like when somebody (and gosh, I've been this person with love AND money) feels like – "maybe love just doesn't exist for ME. Maybe I don't get to experience that."
The thing is –
If you feel this sort of thing at ALL, whether with money, with love, with being able to do your soul work, with being able to have your dream body, with ANY of it –
How does it serve you, to continue to live into that belief system?
How does it help you?
Okay, maybe you WILL die broke and unloved and fat! I mean … nothing is impossible.
So … pick your damn socks up, beatch. Square up. Shoulders back. Boobs out. And DECIDE the mindset, the beliefs, the energy, and also the ACTION you are going to move forward with. WHAT OTHER CHOICE DO YOU REALLY WANT TO CHOOSE TO HAVE?!
This means, on the money side of thangs –
Decide it gets to be that simple, because you said so.
Decide money is everywhere, available as readily as air, available NOW in that way, and yep, available also for YOU in that way, because.you.said.so.
And that you gonna now go breathe that shit in.
Because you said so?
Yessss …. but deeper still than that.
Because you KNOW so.
Because here is the thing which we NEED to talk about, which you GET to bring into the light, and which you have a RESPONSIBILITY to own and live into:
You've always known this.
In your soul of souls you have always.freaking.known. that everything you see and feel inside of you is real. And every damn time you say NO to that beacon within, that homing pigeon soul blueprint thang which has been trying to guide you the whole entire time, what happens?
A little piece of you chips off.
Floats away.
Your soul bit by bit fading to grey.
Because you KNOW. You know that you know that you KNOW. You damn.straight.KNOW.
That if you would JUST motherfucking back yourself, if you would JUST show up like you were unavailable NOT to be and do and have IT ALL (the it all of YOUR values and heart and dreams), WELL –
Life will step up to you,
exactly as far as you step up to it,
BUT ONLY ALWAYS.
So … what are you gonna do, huh?
Who are you gonna chose to BE, huh?
WHAT ARE YOU GOING TO THROW DOWN WITH TODAY, GIRL?
You gon' keep on singing that same old tired old boring AF old tune about I woulda coulda shoulda but didn't and besides which this and that and the other thing was going on so it probably wouldn't have worked anyway?
Or – ?
Action step to think about:
What would I BELIEVE,
KNOW,
DECIDE,
CHOOSE,
and ACT on –
If I knew that everything I see and feel inside of me is real and that abundance in ALL forms is as available as air?
AND THEN WHAT ELSE?
Don't forget –
Life is Now. Press Play.
Kat x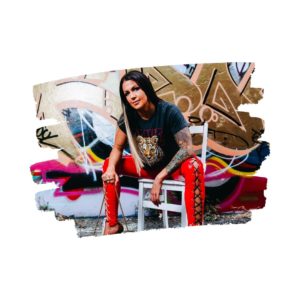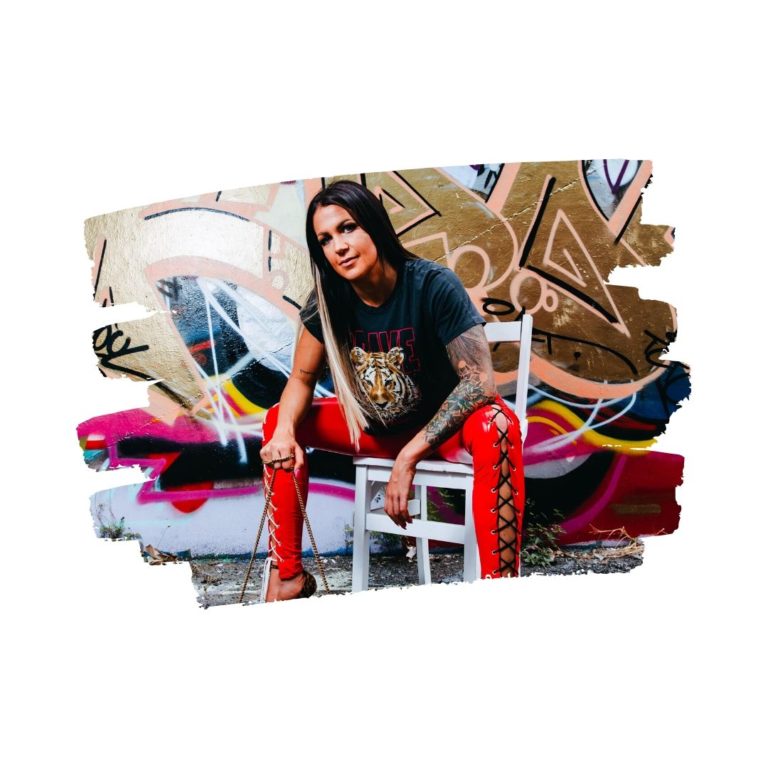 P.S.
I decided, once upon a time, to make $100,000 in a month! I kept on deciding! It took a little time … (far less than I thought, actually, in the end) … but it happened.
Since then I have decided my way up to over 4x that per month.
I have produced this level of income at The Katrina Ruth Show for nearly 5 years now. (6-figure months and eventually, starting 9 months after the first 6-figure month, multiple 6-figure months. Consistently!).
I have also mentored countless badasses in the online (and offline!) space who have, during the time mentoring with me, and / or afterwards, achieved this 'milestone' income goal as well.
I am known in the entrepreneur world for flicking the damn switch for the called ones.
One of said called ones asked me a week or two which of my existing courses would be most helpful for understanding the mindset of myself and my clients who have hit and surpassed the 100k per month goal! Understanding the mindset as well as the strategy, or whatever else was part of it.
I said I'll have a little think about that … and then instantly I thought – "huh! Why do I not have a course on that! That would be a GREAT course!"
Guess what?? I NOW HAVE A COURSE ON THAT! Well .. it opens officially tomorrow! But there's a sneak attack secret-y sort of thing happening already.
>>> The 100k Per Month Formula just opened for registration! <<<
For the Entrepreneurs Who Were ALWAYS Gonna Run the Damn Thing!
10 modules (all new live content)
11th bonus one (duh)
3 insane extra bonuses (one is an entire brand new course on finding and building your Soulmate Team .. I'll be launching this after THIS, at $199, but you get it free in the 100k Per Month Formula!). Another is an entire 30-day mindset course on 100k+ mindset, with daily journal prompts. Yes, this is a BONUS, in addition to the 10 modules + 1 + (did I mention!) Q&A hotseats and more with me.
I am so excited for all of this!
People have been signing up already. I may have done a secret sneaky stealth launch to a few peeps, and they hopped RIGHT on, especially when they saw how freakin' wow the vibe was not to mention OH – the VIP / Super VIP options. You gotta keep your eyes peeled!
Full Sales Page + Success Stories + ALL the Vibe of the 100k Per Month Formula coming in the official launch May 28! Join Now in the Secret Drop and Receive the 'Stealth' Bonus … this extra bonus goes away once the launch officially goes live tomorrow!
Shhhh deets below:
Time to decide freakin' bigger baby.
It's go time.
LET'S GO.
Amen!