Show me an honest day in your calendar, an ANY day, a day perhaps exactly like TOday, and I'll show you precisely who you are and what your future holds.
Oh, what's that now? Today was an exception, a busy day, a distracted day, a day in which you couldn't, because, and you wanted to, but – !
Bullshit.
Who you are on ANY GIVEN DAY is a snippet of who you're becoming, what you're living for, and what you WILL indeed die for, unless you change it now.
And here is the thing about change, about changing it now, about becoming a NEW person, one who gets their shit DONE and lives their DESTINY – !
Now means now.
It doesn't mean after you make a list.
It doesn't mean after you take a nap.
It doesn't mean after you fix a snack.
It doesn't mean after you PREPARE, that's for God damn sure, and you know what else?
NOW also don't mean after you first:
Get into alignment.
Get into flow.
Get EXCITED!
Get passionate.
Get CLEAR.
Get PERMISSION.
Get self-belief.
Get faith.
Get any.fucking.thing. except your head out of your ass and into ACTION, baby, pure –
Cold.
Hard.
Honest.
Awesome.
The truth about manifestation and having it ALL is and always has been the same.
Decide what you want and then take action towards it.
If you can't quite believe it | achieve it | receive it because what you're deciding you want is too BIG and seems so out of REACH, then simply focus first on something you CAN believe, decide on that, take action, get it, push the goalposts further.
Simple.
But where you're VERY likely screwing it up, if in fact you do NOT repeatedly get what you say you want, is you're continually planning –
Thinking about it –
Even JOURNALING on it –
And getting.
Fucking.
Ready.
Then laying your pretty little head down to rest because all of that thinking and planning done wear you OUT!
Well guess what?
Plain and simple, that's just not how it's DONE sister.
It doesn't work …
Does that mean you can't REST when you truly need to, go WITHIN when it's what's called for, figure your shit OUT and get your ass vibing high so that what then comes out is RIGHT?
No.
Of course not.
But like I said …
SHOW ME WHO YOU ARE TODAY AND I'LL SHOW YOU YOUR FUTURE.
The INNER work, the looking around in there, the figuring out and the readying is simply a DAILY part of the flow, but you know what else is?
Action in spite of uncertainty.
Action in spite of readiness.
STRUGGLE as PART of the FLOW.
And ultimately?
Day in.
Day out.
No matter what.
For the rest of your life.
Until it takes.
What all of this comes down to is SIMPLE –
You can say you want it and you're gonna create it, you can have the best idea EVER in the world, you can know it's your time and that what's inside of you is SO fucking real, but in the end if you don't act NOW then you may as damn for sure well just hold your peace.
Forever.
Your ideas mean NOTHING if they're not acted on, and if you're not acting now you NEVER will.
How many times in your life have you actually revived or dusted off some idea of yesterday? Even if you DO, does it have the same lifeforce it came to you with, was BORN to you with?
OF COURSE NOT.
Ideas are ALIVE baby.
You act on 'em now, or you kill them.
Slowly.
Painfully.
Surely.
And no doubt, in a sea of self-sabotage as day after day you soothe yourself to sleep with the BULLSHIT lie that tomorrow will be a new day.
The answer is now.
The answer is now.
And the thing which will MOST get you there is plain and simply that you start to become the person who simply DOES the work and you DO that by taking?
Now.
Imperfectly –
MESSILY –
Chaotically –
With GREAT discomfort, perhaps, and it feels clunky and it feels wrong and you really just actually honestly don't WANNA, but yet you sit your ass down ANYWAY, and you do the fucking WORK.
Of chasing your goals, of bringing your ideas to life, of showing the fuck up and following through?
Sure …
But what I was really going to say?
You do the fucking work of creating your LIFE.
Because right now you're giving it for:
Waiting.
Sitting back.
Readying.
And doing every.single.thing. but the actual thing you know you need to do.
So you can jump up and down ALL you like and even provide EVIDENCE of why you can't yet, but soon – !
And it may well be VALID, but in the end no matter how REAL or UNDERSTANDABLE your excuses are, they still just don't MATTER.
When you lay your head down tonight, you're either the person who stared into the eye of the beast and did the work.
Awkwardly, messily, imperfectly, so the fuck WHAT.
Or you're the person who wasn't ready.
In the END who you are today is who you will die as. Just LOOK THE FUCK AROUND IF YOU DON'T BELIEVE ME.
You say you're so special, you're different, YOU are going to create your legacy and that what's inside of you MATTERS?
Act now, or forever hold your peace.
Remember –
Life is Now. Press Play! 
Kat x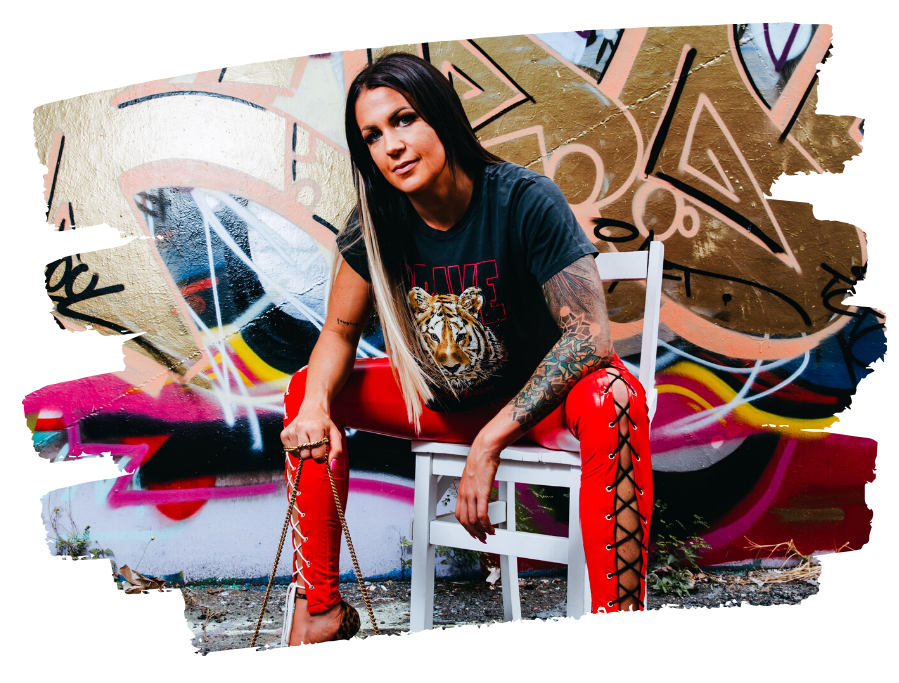 PS.
– dreamer. wanderer. soul led creator. One who was born for MORE.
I'm creating my new course, Big $ollar Energy, for the one who always knew she is here for millions,
to make it. To impact them. To create. And to LEAD.
Big $ollar Energy
The Money & Expansion Course for the Soul-Led Wanderer Who KNOWS It's Time to Go All in on HER,
and Let the Damn Receiving Take Care of Itself. The Way it Was Always Meant to Be.
Which means?
Identifying and releasing everything that gets to go, from the way you're thinking you need to do shit now, to the purposeless bits of the push or biz that it just don't need to be about, to the hidden junk in your psyche that gets to go.
>>> It's not about the do. The push. The win. When who you are when you only go within naturally PLACES you at the top,
but of the right fucking mountain.
The one that was always YOURS.
And then you finally WENT there.
Here's the thing, for us, about allowing an expanse of RECEIVING.
IT HAPPENS WHEN WE GO TO THE PLACE WHERE IT JUST IS.
And always was.
Class starts LIVE on Monday May 24, however early access + Big $ Energy vibes will open from Monday May 17 in our Telegram chat + join now bonuses are open already!
www.thekatrinaruthshow.com/bigdollarenergy
> it's time.