The number one thing.
THE number one thing I get asked, day in and day out, by start-ups, by super savvy successful folks, by those who already 'own it' in various areas of their lives (which is everyone, let's face it) and therefore should really GET the reality that confidence and self-belief come through ACTION –
THE number one thing –
Is "can I do that?"
Of course the question comes in various shapes and sizes.
"Can I put my website under my own name?"
"Can I publish the content I really want to put out there?"
"Can I say it like THAT?"
"Can I DO it like that?"
"Can I put it out there when it's … you know … a bit crazy / weird / messy / unedited / doesn't really make sense?"
What the question really is, or at least this is how I see it, is "can I be me?"
In short:
YES FUCKING YES, and also PLEASE.
Now here's a little reality I need to share with you about publishing a CRAPLOAD of content, day in and day out putting your voice, your message, your brand, your YOU out there … something I'm pretty experienced at given I have a daily blog, a daily podcast, a daily YouTube show and a near daily Periscope. Plus whatever I put out there on social media!
You ready?
YES YOU CAN SAY / DO / BE WHAT YOU WANT TO SAY.
But even more than that, and here is where people get REALLY stuck –
It's not just that you CAN do what you're called to do it's that you MUST do what is on your heart to do NO MATTER how messy / random / whatever it is, and regardless of whether or not you FEEL like doing it.
If the number one question I get is "can I do that?", the number one FOLLOW on I get is "but my content isn't good enough".
This one also comes in various shapes and sizes:
"I'm not a natural writer" (so what, you only have to show up as you, and besides, writing is just one outlet or option)
"I wouldn't know what to say" (yes, you say what's on your mind, you only think that because you think that whatever you say has to be profound)
"People might judge or not like me; think I'm silly or crazy or arrogant" (NO DOUBT they will. And?)
"How is it going to make money?" (I don't know, what's that got to do with getting your MESSAGE out there? You're putting the cart before the horse … if you WANT to make money from your true message and art then the first step is to LET THE ART BE THE ART and get it out there daily. Where the MONEY comes from shouldn't impact how the message FLOWS. We're talking about downloading and sharing from the heart here, not writing sales copy. But just on a side note … my BEST sales copy is the stuff that comes straight from the heart where I don't think about it!)
So here's the thing.
Even just now I had a quick conversation with an entrepreneur friend here in Bali. He mentioned someone had reached out to him this morning asking for feedback on something, was it okay and could they publish it? I kinda CRACKED it, because this same someone had asked me roughly SIX FUCKING MONTHS AGO if they could just say what they want to say.
Between now and then, what I've seen them SAY / PUBLISH / CREATE?
Fuck all. Which is to say NOTHING.
And now you're STILL fucking asking whether it's OKAY to put your true WORK out there??
Okay by WHOM?
What does it even actually matter what I think … or what the other people you ask think … okay so I GET the idea of wanting feedback / insight / permission from someone who is doing what you aspire to do, but you know what?
Ultimately YOU'RE going to have to give yourself permission to put your OWN freaking work out there.
So what if I DID say to you, "no you can't DO that?" … would that actually stop you? If so I'd be a little bit concerned about whether or not you actually want to DO what you say you want to do!
So let's just get clear here and put a little action plan together:
1. YES you can say what you want to say! Your message is your message, don't judge or edit or filter the truth that comes from your heart!
2. YES it can be messy / crazy / random / even incoherent … your message is whatever it IS! It's not about being a pretty or perfect guru. Would YOU want to follow someone like that? If you like my writing then surely you've noticed how ALL OVER THE PLACE it is, how sometimes I'm up, sometimes I'm down, sometimes I'm a fucking lunatic?! Isn't that partly why you LIKE or TRUST me?
3. YES some people will NOT like you for being so honest. Which is basically like saying they don't like your skin colour. So … you know what? Fuck 'em. Or else you'll be fucking your own dreams. Truth.
4. YES you have to publish your content regardless of how much YOU might think it's nonsense / rubbish / too much / etc. Who are you to judge how someone else is going to respond to your stuff anyway?! You just don't KNOW … I can't tell you how often I put stuff out there and I think it's GOD-AWFUL or boring or repetitive or whatever and then I get someone basically in tears of relief or joy at what I've written and how it's impacted them. You NEVER know how your work is going to impact someone but I can tell you one thing for sure: NOT sharing your true message from the heart and not giving yourself PERMISSION to have it be fully 'real' is going to make it pretty freaking hard for that message to impact on people!
5. NO you don't have to know already where the money's going to come from. If you have some ideas, great. If not, that's fine. Trust me – the ideas will flow when you get into the DISCIPLINE – daily, please! – of sharing your beliefs, stories, message from the heart.
6. YES, you do have to start now. There is nothing else you need to know or do or become in order to be ready. It doesn't MATTER what you think about your own stuff, do you believe in what you're saying? Are you CALLED to say it? Is it ever going to GO AWAY? No! So just get over yourself already! Just shut up and press play already!
So. Here's a little challenge for you today.
Write or speak or otherwise create something.
From the heart.
DO NOT FILTER OR EDIT IT AS YOU GO.
And then?
Publish that awesome shit honey!
After all –
Life is Now. Press Play!
Kat x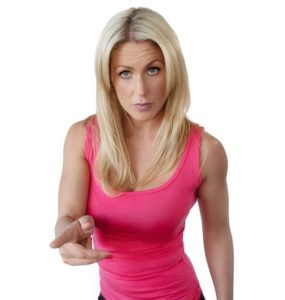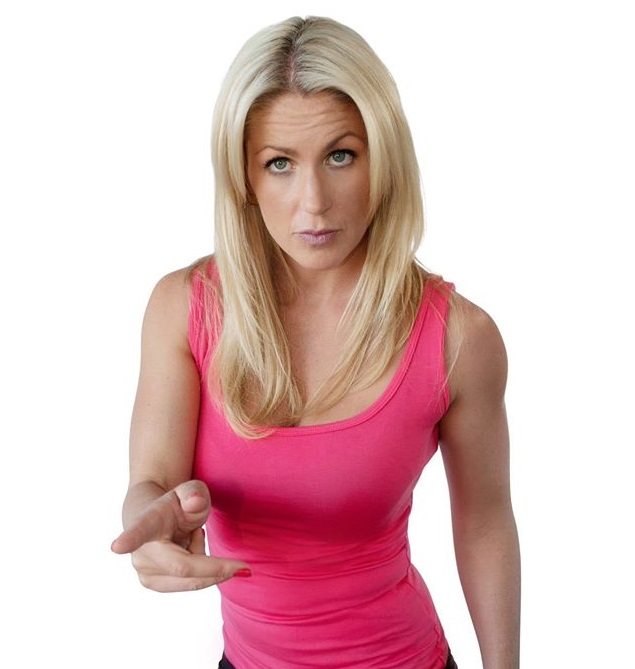 PS … Wanna Get Famous Being You??!
I'm running a FREE 30-day content creation challenge starting Monday!
* Help you find your natural 'with ease and flow' creating style
* Get you clear on the best platforms for YOU to rock online (ones you love using and actually WANT to)
* Teach you how to create from the heart awesome content FAST, without having it even feel like work, based on your natural style and personality, and also so that it SELLS
* Show you exactly how to spend maybe 2-3 extra minutes on each piece of content to turn it into a COMPLETELY killer sales piece (one people will actually thank you for as well btw)
* Kick your butt into permission / confidence and alignment about letting the real you shine through
* And show you how to DELETE DELETE DELETE all of the extra STUFF that *they* tell you is necessary to produce a lot of content (free or paid) and how to just get the bit that MATTERS out there!
Want in on it? It's all happening via my free Facebook group Daily Asskickery for Revolutionary Fucking Leaders; come join the awesomeness now!
PS
Expansion.
10 Days of Live Soul Transmissions, to Help You Find and Follow the Messages Within
Day 1) Trust
Day 2) Certainty
Day 3) Self-Belief
Day 4) Empire Creation
Day 5) Your Deepest Message
Day 6) Following Soul Guidance in All Areas
Day 7) Faith vs Fear
Day 8) Accessing Flow, and Superflow
Day 9) Expanding Time
Day 10) Expanding Money
Every day will be a LIVE soul led transmission.
This will take place on Facebook video, held at a variety of times in order to account for varying time zones, and scheduled only once we have begun. Our daily soul transmissions will be guided from MY higher self and directed from and for YOURS, to help you find and FOLLOW the messages within. The messages of your spirit, your consciousness, of the who you've always been and yet have managed quite well to cover up a lot of the time.
This is about stripping away –
And getting back to the CORE.
We'll dive day by day into the above mentioned areas –
And you'll receive all content and bonuses to keep for life.
There will be daily spirit prompts which you'll receive after each training.
And plenty of time opportunity connect with me throughout, receive transmissions direct to YOUR questions, and absorb more even than what comes through on the trainings, via the energy we'll create in this collective!
It's very rare for me to know in advance exactly what is coming through day to day.
I certainly don't have the details of each day's content. But I know that these areas have been on my heart to talk about, in particular around belief, around certainty, around living from FAITH.
We know that exactly what is meant to come through for you WILL, and then some. And that if you intend and allow for it to, it will change, most likely before we even begin, due to your energetic commitment, the direction of your LIFE!
Meaning: direct it back to absolute soul alignment.
*** NEVER Seen Before Bonus! ***
As part of this, I've been guided to offer a NEVER before seen bonus … one I feel super vulnerable about sharing!
It's the exact journaling I did to allow the download of THIS offer through. How I allowed the idea to bubble up. You'll see my doubt, uncertainty, annoyance. You'll see what I discarded. How I went through the layers. And how I KNEW, this was the one.
I'll ALSO add in copies (screenshots) of my conversation with my COO Ash, where I was talking through the idea and allowing it to come to life.
I want to show you the exact Idea to Launch process!
This bonus alone is EASILY worth the cost of this program, particularly when you hear the mindset side of it, in terms of STAYING THE COURSE and refusing to back away from my self until the idea showed up!
I refuse not to create!!
AND, when you register for EXPANSION today (and how could you not?!) you'll also receive early access to the Pre-Work. This is ALSO never seen before, and brand new just for you – and it's a guided meditation on remembrance, to help you connect back to deepest self and the most certain truth of your destiny, before we even begin.
Perfect priming, for when we expand RAPIDLY into all that is coming through in this work!
Of course I could now go on and on here, about what I could or should have charged for this, and what it's actually going to be …
Or about all my accomplishments on line and off, with money, with purpose, with passion, with flow …
I think you know all this anyway. Even if you just me! Your soul feels what matters. And that's ALL that matters.
But I will say this:
You've always known it's supposed to be about ALL that is inside of you. That it's meant to COME from a place of purpose, passion, and SUPER super flow. And that if you just.freaking.trusted, and showed up FULLY from that place, you'd be living in a different reality already.
THE ONE INSIDE OF YOU.
If that's true for you right now, then LET'S GO CREATE THAT REALITY.
Right now
Press play for regular, (super fuck yes!!) upfront or payment plan
OR
Press play like a VIP, and receive the full course, plus 10 days direct photos or screenshots of my ACTUAL personal journaling, so you can see how I create and expand my life, PLUS a VIP only follow-on live Hotseat, where you'll receive a personal transmission just for you, if you'd like one! Payment plan also available.
>>> https://thekatrinaruthshow.com/expansion
We start Monday 17 December, US time!