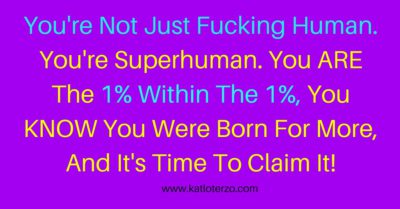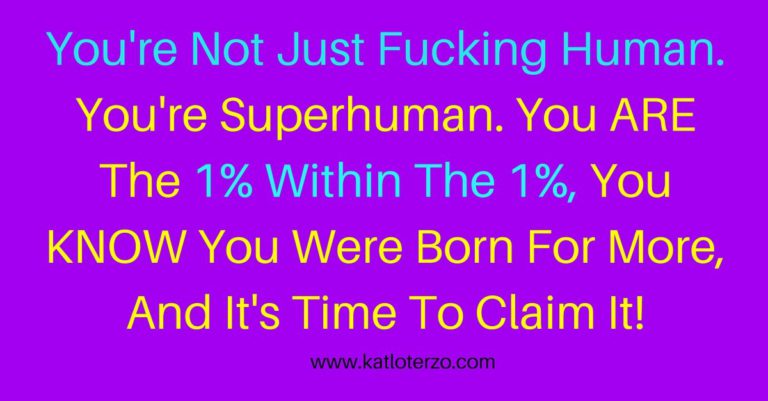 It was never supposed to be about online marketing you know, or even about building a brand.
My mentor asked me the other day something about how I felt when I first decided to become an online marketer, and I was taken aback and thought – but I didn't. I never decided to be an online marketer! I haven't decided that still! In fact I mean I have decided NOT to be, by which I mean there is no decision to make because it was never ABOUT that, never would be, and why WOULD it be?
A few months ago I took great (and silent) offense when a close entrepreneur friend asked me if I wanted an intro to a copywriter who could 'tweak my writing' so I got more engagement with my posts.
What the fuck?! Why did he for a SECOND imagine that I cared about engagement or 'post effectiveness' ahead of writing the way I want to write! I was honestly kind of HURT that someone who I thought knew me well as a friend would not KNOW that about me.
That's not why I write!
To get likes?
To get comments?
To SELL?
Sure … I like those things, who wouldn't! And I definitely am pro sales, pro selling, pro making a LOT of money.
But it's an outcome of doing what I love.
What I'm called to do.
What I can't NOT.
And fuck being damned, I'll damn by fucking self if I thought I was ever compromising my work, yes my ART I do dare say, in order to get a like, grow a list, make a sale, build an empire.
Been there. Done that. Did NOT get the t-shirt 'cause it blew!
But more still than that:
Here is the reality of what I BELIEVE:
IF you are a creator, an artist, a revolutionary fucking leader with a TRUE message to share, and you KNOW that you were born for more, to have it all, ON YOUR TERMS …
You simply won't MAKE the big money or build the empire if you're not doing that true work and fully being YOU.
You can choose to believe otherwise, believe that making money online is an outcome of using the right processes and tweaking, measuring, testing accordingly.
You can choose to think about picking the right niche, the right demographic, marketing and branding and SELLING accordingly, that these things are critical and have to be done right.
These choices would make you an internet marketer. And as such, you damn sure BETTER get 'em right.
But me? That's not who I am.
And I'm not so sure it's who you are either.
I don't know about you, but I didn't dream, once upon a moon ago, of building a brand, of marketing a product and making money because I ticked the right boxes.
Did I dream of MONEY, of WEALTH, of living a SHIT HOT RICH life? You bet your ass!!
But those dreams were, in my mind, an automatic outcome of me stepping up and getting insanely famous for being ME.
I saw myself being a best-selling author, a speaker on international platforms, a thought leader, a motivational GURU even, and YES I USED THAT WORD!!
BAD little internet marketer .
I just … I never thought about how will I need to market, or brand, or sell.
It wasn't part of my conversation.
And it's still not.
When I dream, I dream of how to get my message out more, how to reach more people, how to make more money doing WHAT I LOVE AND AM CALLED TO, how to step deeper into creative flow and unleash what's within, how to empower OTHERS to do the same.
And I still dream of being a best-selling author, internationally known, a kickass LEADER with a message that will light a FIRE in your belly and cause you to act.
Yes I AM all those things already, but I continue to dream bigger, and bigger still.
And I still don't dream of how to be a better marketer.
Which is why I just don't really CARE about the stuff that will MAKE me a better marketer.
Do you?
Honestly?
I know it's easy at times to fall into a trap of THINKING you care. Worrying about money. About why things aren't working. About what you need to do to GET them to work. About how you should adjust your message, or position yourself so you get SEEN.
I get it. I've been there. SO many times. And honestly –
Sometimes it's moved the needle. I've got a few more sales in the short-term or been 'rewarded' in some way.
But when I look back, and I tell you this from the DEPTHS of my heart and from wanting to be COMPLETELY honest and brutally frank with you about what I believe it's going to take for YOU to live your dreams:
It moved the needle in the wrong direction.
And any short-term gains did not last.
So, I'm sorry.
I'm sorry if I ever gave you the impression that it's about likes or comments or how to sell better or getting seen.
I'm sorry if I ever told you to change your message or add or subtract.
I'm sorry if I ever implied that you got the STRATEGY wrong and that there's a better way.
Do I want to HELP you to get seen more, build your brand, make more sales and unleash the EMPIRE you were born to create, the REVOLUTION you know you're gonna lead?
HELL TO THE FUCK YES.
But do I know HOW you're going to do that?
No.
Fucking.
Clue.
Well, not when it comes to the strategy or the 'do it this way' sort of thing.
But here is what I do know for sure.
It's going to take EPIC AMOUNTS OF BELIEF.
You're going to need to CHOOSE to trust in you.
You need to be COMMITTED to the true vision you HAVE for your business, your self, your life.
You will need to be RELENTLESS, about following your heart TOWARDS that vision, even when it is scary, or it doesn't work, or you're not sure.
You will need to LEARN ABOUT ALIGNMENT.
And you'll need to know how to battle resistance.
So.
Much.
Resistance.
And where it's going to start, and also ultimately END?
It's going to start with a decision. The decision to actually try. That's a start. Have you ACTUALLY really tried, to do the things you desire, to be who you have ALWAYS KNOWN you were born to be? Have you actually really tried, to do it your way?
Have you actually really TRIED, to be who you know you are and also to PUT YOUR ART FIRST?
Because if you can't even try … and I do NOT use that word lightly by the way, I mean it with INTENT …
Then I'm not sorry, and you can fuck off.
Go join the internet marketing crowds – and crowds – and crowds.
Pick a niche.
Some pretty colours.
Build a brand.
And then sell the SOCKS off your 'signature program'.
Follow the rules.
And one day you can be JUST like the other prettypreneurs who built themselves a nice little business.
It's okay … I don't judge that if that's what you actually WANT, and even if I do judge it (and okay let's be honest, I do), what do you care?
Do what YOU are called to do, and believe in.
But the truth is I just don't believe you believe in that.
I believe that you've always believed in more and know you can have it.
That you KNEW you'd never live the normal life.
That you see the impossible and you RIGHTFULLY SEE IT BEING YOURS.
But I also believe that at times you forget you're not 'just' human.
And you allow the FEAR driven side of your humanity take over.
And you look for solutions, for plans and promises, for a path with a guarantee and a process to follow.
I'm sorry if I ever let you believe there is such a path.
There's no such fucking path.
And while we're at it?
You're not just fucking human.
You're superhuman, you ARE the 1% within the 1%, you KNOW you were born for more, and it's time to claim it.
And if you're ready? To get off the fucking path and carve out your own, to take OWNERSHIP of your own particular INNATE brand of awesome, to UNLEASH it onto the world, and to get shit hot rich and EPICALLY successful BY VIRTUE OF BEING YOU …
Then throw off that GOD DAMN AWFUL INTERNET MARKETER OUTFIT.
It NEVER suited you anyway and WE CAN SEE RIGHT THROUGH IT.
And come play.
With the Superwomen.
Who want it all.
On their terms.
Now.
And are making it happen, THE WAY IT WAS ALWAYS MEANT TO.
We start Monday.
The time to say yes is now.
Click the link to join the revolution:
Superwoman Unchained: THE REVOLUTION IS HERE.
http://superwomanunchained.com/thesuperwomanmovie/
Everything you need to own your fucking awesome and get rich.hot. and epically successful being you.
Remember …
Life is Now. Press Play.
Kat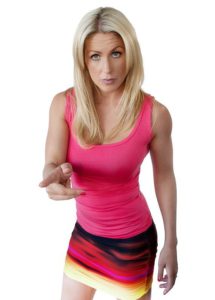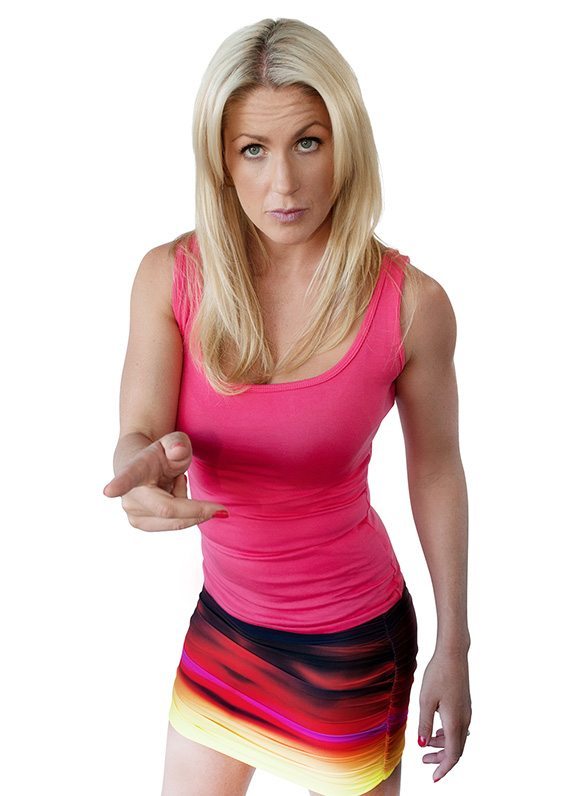 Life is Now. Press Play.
Kat x

PS
I want to help you to build a business you LOVE, and that meets your every want and desire, in a real and true way, whilst also resulting in you making a LOT of money, fast, and impacting a lot of people, also fast, in the way you know you were born for!
My most transformative 1:1 intensive EVER … shifting people into EPIC income and success since 2016 is back, for the first time in 2019! I'm so excited to bring this signature transformative work back!
Rich Hot Empire!
Work With Me for 6-Weeks Personally to Grow Your Perfect Cult Tribe, Create and Launch Your Low-High End EMPIRE, and Set Up Multiple Recurring Income Streams to Take You to Multiple 7-Figures and Beyond, Doing What You Love!
This round is even more special as I will be re-recording all original content, with you there live with me and alongside me AND you will also receive all original content; the exact trainings which has made this program my most successful ever, with clients repeatedly saying they achieved more in 6 weeks with me than they had in 2 YEARS beforehand! This work is for entrepreneurs at ANY starting point, as it's about who you are as a person not where you're at. I've had clients anywhere from total start-up, to already doing 500k+ / year go through Rich Hot Empire and all who have done this work have gone to a level of income as well as alignment and FLOW which they couldn't previously even imagine!
6-week personalised intensive high level mastermind
Weekly group training and support; multi-media training: visual + audio
'Done for You' Templates and Step-by-Step Worksheets
Personalised 1:1 coaching included, plus DAILY unlimited 1:1 access
My personal hand on your business success
Weekly group coaching call and hotseat with my other private clients
24/7 mastermind forum, networking and support
Very limited spaces
Results guaranteed
Not for everyone
STARTS THIS MONTH!
I'm so excited to do this work with a small group of badasses who are willing to SHOW UP FOR THEIR SOUL no matter what. To walk away from all that is not serving, not actually working, not FILLING you. And to all yourself to bring your truest desires to life. If that's you, or you've felt the call to work with me at this level, PM me now. Bonuses and fast action-taker investments apply to all successful applicants, but for the first 5 to say yes there is a very special $2000+ bonus specific around Soul Shifts & Money Makin', and which, in and of itself even before we begin RHE will have shit changing for you FAST.
Apply via PM only. I can't wait to speak with you!
PPS
HAVE YOU JOINED PURPOSE PASSION FLOW ACADEMY?
My 'Going Fully Quantum' training will break down ALL of what we've discussed today, and teach you the finer details and finesse of it, as well as exactly what needs to be true for you to APPLY it, not only into the practical actions you need to create THAT money flow and THOSE results, but also in terms of ALL the energetics of it, especially the 'being and non-being' around dropping in to superflow so you can be shown, create, receive, AND of course the being around not being one of those people who just can't seem to choose faith and are ruled by fear. We'll also talk about creating and integrating the exact wording, beliefs, emotions, energies YOU need for all of this to switch effortlessly for you, as you've always known it would.
In other words: EVERYTHING you need to know to go fully quantum, and double your income in 30 days or less, or whatever else you choose!
Where will you find this training?
Why, it's one of the very first training in 'Remembering Who You Always Were', which. is our June intensive for Purpose Passion Flow Academy, my SUPER low-cost monthly membership mastermind!
And this training?
Will change your freaking reality. Well – it will REMEMBER it.
It's all available to you gorgeous.
You know this already.,In the quantum it is DONE. And in Purpose Passion Flow Academy, and especially our June intensive 'Remembering Who You Always Were'? We gon' done do it.