I believe business can be easy, fun, and flow.
I believe that whatever you dream of can be yours, and that the things you TRULY desire and hold in your mind's eye as such pretty much WILL be yours.
I believe that thoughts are things and that whatever you have now is precisely what you created from within.
I believe that this also means that whatever you WANT to have soon you need to CREATE FROM WITHIN.
I believe you have that power, and that it's a choice to believe in that and to then tap into it accordingly.
I believe that if you DON'T believe it's true, that you think it's all bullshit or nonsense or can't work for you that you're absolutely fucking right.
I believe there's actually NOTHING we really HAVE to do, and that our default so often is to add bells, whistles, hurldles to our own success pathway because we've been brought up to believe it can't be like that, you can't have that, not like that, not that easy, not without PAIN and SACRIFICE.
I do believe that pain and sacrifice and struggle will be there anyway. But I believe you can choose the struggle you want to live with forever, and in fact I believe that that's actually what flow and EASE is about. About finding the wave you want to ride for life, the hill you want to climb endlessly, the joy of the PUSH that is aligned.
I believe that what feels right IS right and that what feels OFF is off.
I believe that our GREATEST tool in business, in life, in any area of success is our mindset, how we discipline and train it, and that if we couple that with intuition and learning to be guided from within we will be unstoppable.
I believe you ARE already unstoppable, but that if right now the path you're racing down, unstoppably, is not taking you where you want to go, you need to stop, collaborate and listen WITHIN again, and then act accordingly.
That your clients can be friends.
That it can be SO FREAKING AWESOME you have to pinch yourself.
That you probably WILL then try to complicate it or fuck it up.
(But that you don't have to, and the first stage of NOT sabotaging your own life is realising it's a choice).
I believe that you can make VATS of money doing what you love, and in fact that you'll never create true WEALTH doing what you don't.
I believe you're here for a reason, that you have a higher purpose, that you were called to great things and that you have gifts to share with the world.
I believe that just because you have a destiny doesn't mean you'll live it; you have to make it happen.
I believe that you can look how you want, but that if you don't believe on it and choose to EMBODY it in terms of who you are as a person, how you see yourself and therefore how you ACT, then, well, then you essentially ARE choosing how you look but maybe you wouldn't see it that way.
I believe that this concept can be applied to EVERY element of success, accomplishment, creation, and that ultimately what you ACHIEVE is a result of who you BE, not what you DO.
I believe the hands are helpers to the brain, and that whilst it's great to be busy, productive, get shit done and make it HAPPEN the MOST powerful and transformative work takes place in your mind. Which means that if you want change you need to get busy IN YOUR MIND before you worry about your actions.
I believe you can have it all, but that if you want it all you better define what 'it all' means, and then you better be willing to do what it takes, no matter what it takes, for as long as it takes, until it takes.
(I believe that what it takes though, don't forget, is an internal shift above anytihng else).
And a birthright.
But most of all a commitment and a choice.
I believe you have to MAKE that choice every day, until it's automated and 'who you are', but that even then you're STILL making the choice every day.
I believe we need to REALLY stop worrying about what the fuck anyone else is up to, and get tuned back into us.
I believe that the more you're comparing, worrying, adding stuff to your list because of what you see happening around you the more CRITICAL it is you go within.
I believe internal work needs to be done daily, that it is where success and joy begin and end, that it needs to bookmark the day, and that it is your HIGHEST priority above all else.
I believe you can choose to believe it'll be easy, fun and flow and it will be, or you can choose to be a martyr for the NOT good hardship and pain, and that will be your experience.
I believe you can surround yourself with amazing people who help you grow, and that finding them is a matter of deciding in your head that you will.
I believe you can make as much money as you like, and that allowing it is simply a decision to do so, one that you make your mind up about, commit to, absolutely expect as a 'done deal', and then get; by virtue of who you ARE as a result of that decision.
I believe it's very very likely that right now you're spending 80% of your time on stuff you don't really want to do, for people you don't totally love, and in a way that doesn't suit you; that you're trying to figure out how to do what you love, say what you think, do it your way, have it all, on your terms.
I believe that getting to the latter there is a matter of just dropping EVERYTHING else – now – and focusing on what you want; acting as though you're already there.
I believe that right now today you could do that.
But also that most won't; even those agree. Probably not even 1 in 1000 would dare to, because … what if? What if I'm wrong / what if the world doesn't like it / what if I miss something / what if it doesn't work out?
I believe that if your focus is on what if it doesn't work out you'll never take true action and it won't work out.
I believe you could delete your ENTIRE FUCKING list, all your emails and all your notifications on ALL platforms today and that the world wouldn't end and in fact you just might very well have the best day you've had in memory.
I believe that if we really want to create our own reality we need to spend 80% of our time – or more – acting FROM that place, as though it's already true and as though we have choice, rather than REACTING to the world around us.
I believe – and it breaks my heart to say this – that the VERY vast majority of people will never live their dreams.
I believe this is largely because they tell themselves it's not possible, or not yet.
I believe that the ones who make it, all the way, who we aspire to learn from or be like, still feel fear, still struggle with resistance, still have DAILY self-doubt in some form and are definitely not always motivated.
I believe they just do it anyway.
I believe this is because they choose to believe.
I believe you can be one of them.
I believe I already am.
I believe you probably won't, simply because that's the way the cookie crumbles.
But I believe it'd be fucking awesome if you prove me wrong.
I believe you'll probably say you will, if only to yourself.
And that then you still won't.
I believe that the one – or two – or VERY few who actually do, have their own set of beliefs which may or may not match mine but most of all which are based on the REALITY that belief is a choice, success is a choice, flow and joy and ease are all choices, and that no matter how many great reasons there might be NOT to believe or take action, that we can still ACT NOW.
I believe you have exactly what you asked for.
That you always will.
And that right now what you're getting? Is precisely what you expect.
I believe you can change all of this, or none of it.
And most of all, I believe:
Life is Now. Press Play.
Kat x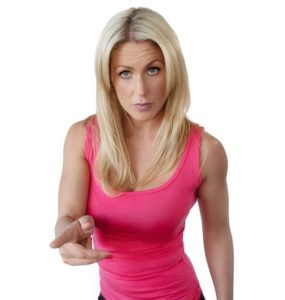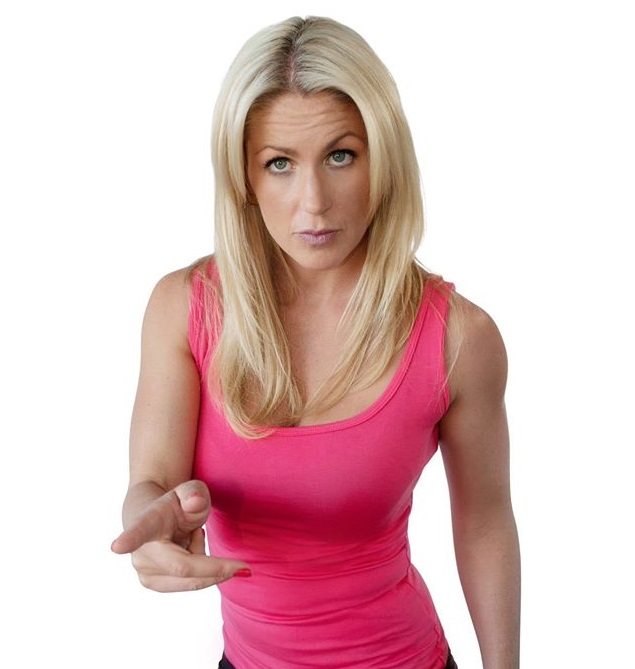 PS
Expansion.
10 Days of Live Soul Transmissions, to Help You Find and Follow the Messages Within
Day 1) Trust
Day 2) Certainty
Day 3) Self-Belief
Day 4) Empire Creation
Day 5) Your Deepest Message
Day 6) Following Soul Guidance in All Areas
Day 7) Faith vs Fear
Day 8) Accessing Flow, and Superflow
Day 9) Expanding Time
Day 10) Expanding Money
Every day will be a LIVE soul led transmission.
This will take place on Facebook video, held at a variety of times in order to account for varying time zones, and scheduled only once we have begun. Our daily soul transmissions will be guided from MY higher self and directed from and for YOURS, to help you find and FOLLOW the messages within. The messages of your spirit, your consciousness, of the who you've always been and yet have managed quite well to cover up a lot of the time.
This is about stripping away –
And getting back to the CORE.
We'll dive day by day into the above mentioned areas –
And you'll receive all content and bonuses to keep for life.
There will be daily spirit prompts which you'll receive after each training.
And plenty of time opportunity connect with me throughout, receive transmissions direct to YOUR questions, and absorb more even than what comes through on the trainings, via the energy we'll create in this collective!
It's very rare for me to know in advance exactly what is coming through day to day.
I certainly don't have the details of each day's content. But I know that these areas have been on my heart to talk about, in particular around belief, around certainty, around living from FAITH.
We know that exactly what is meant to come through for you WILL, and then some. And that if you intend and allow for it to, it will change, most likely before we even begin, due to your energetic commitment, the direction of your LIFE!
Meaning: direct it back to absolute soul alignment.
*** NEVER Seen Before Bonus! ***
As part of this, I've been guided to offer a NEVER before seen bonus … one I feel super vulnerable about sharing!
It's the exact journaling I did to allow the download of THIS offer through. How I allowed the idea to bubble up. You'll see my doubt, uncertainty, annoyance. You'll see what I discarded. How I went through the layers. And how I KNEW, this was the one.
I'll ALSO add in copies (screenshots) of my conversation with my COO Ash, where I was talking through the idea and allowing it to come to life.
I want to show you the exact Idea to Launch process!
This bonus alone is EASILY worth the cost of this program, particularly when you hear the mindset side of it, in terms of STAYING THE COURSE and refusing to back away from my self until the idea showed up!
I refuse not to create!!
AND, when you register for EXPANSION today (and how could you not?!) you'll also receive early access to the Pre-Work. This is ALSO never seen before, and brand new just for you – and it's a guided meditation on remembrance, to help you connect back to deepest self and the most certain truth of your destiny, before we even begin.
Perfect priming, for when we expand RAPIDLY into all that is coming through in this work!
Of course I could now go on and on here, about what I could or should have charged for this, and what it's actually going to be …
Or about all my accomplishments on line and off, with money, with purpose, with passion, with flow …
I think you know all this anyway. Even if you just me! Your soul feels what matters. And that's ALL that matters.
But I will say this:
You've always known it's supposed to be about ALL that is inside of you. That it's meant to COME from a place of purpose, passion, and SUPER super flow. And that if you just.freaking.trusted, and showed up FULLY from that place, you'd be living in a different reality already.
THE ONE INSIDE OF YOU.
If that's true for you right now, then LET'S GO CREATE THAT REALITY.
Right now
Press play for regular, (super fuck yes!!) upfront or payment plan
OR
Press play like a VIP, and receive the full course, plus 10 days direct photos or screenshots of my ACTUAL personal journaling, so you can see how I create and expand my life, PLUS a VIP only follow-on live Hotseat, where you'll receive a personal transmission just for you, if you'd like one! Payment plan also available.
>>> https://thekatrinaruthshow.com/expansion
We start Monday 17 December, US time!