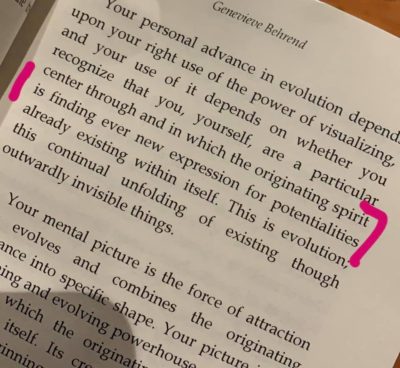 Purpose
SPIRIT WANTS TO EXPRESS THROUGH YOU
If you continue on your obstinate pathway of refusing to let things be easy, refusing to fully drop into belief around simply writing or seeing it into reality, then the things which were meant to come through you – 
From you –
For you – 
And of you – 
Will simply pass to somebody else.
Don't you get it?
This whole 'manifest and create your dream life' thang is not about you! Yes, you get to be the lucky recipient, for sure!
You get to manifest the material and physical things –
And you also get to BECOME the damn thing!

You get to step into everything you see inside of you, truly be 'that girl', have it all, do your soul work in the world in a big way, get famous, get famously PAID, get properly LAID –
Of course 😉
But no.
It's not about you.
It's about the fact that it has to manifest and come through ANYWAY.
ABUNDANCE wants to be let free!
JOY wants its time!
LUST FOR LIFE is eager to come out and play!
INSANE wealth and insane IMPACT desires to be known, felt, experienced, to BE.
The physical and emotional and energetic and spiritual manifestation of every single thing you dream of, long for, and feel would be 'just too good to be true; imagine!' has to manifest ANYWAY.
With or without you.
So if you don't let it through then it will just have to come through somebody else.
Of course not in the exact way, or with the exact same end creation of – your dreams are your dreams, and their details are specific to you.
But the concept … the overall 'thing' of it … the dream in NOT yet manifested form –
It wants out.
(Just like the crazy!)
The way it works, the way manifestation works, and dare I say a part of the reason you do in fact make it so difficult for yourself, is not that you somehow manage to be so LUCKY as to 'get things'.
It's that Spirit is simply using you as a vessel through which to express itself.
And here you are all up in your head about whether or not you deserve it, or really believe.
You selfish bitch!
God himself wants to CREATE through you, and you're not sure if you're cool with that? You're just gonna stick with your little victim or 'life is hard and couldn't be that good' story?!
Don't make me come over there and slap you in the face.
Don't make me CRY!
Imagine this –
God is sitting up there doing his thing.
Your higher self is communing with Him. I imagine drinking some of the finest and earthiest Bordeaux, perhaps with a rather tart unpasteurised French cheese. #obviously
Spirit is ALL around as Spirit always is.

And the general gist of the conversation is something like this:
"When in the actual Holy Jesus do you think that she's gonna figure out WE ARE WAITING ON HER AND WE DESIRE AND NEED HER TO STEP UP, RECEIVE, BE THE DAMN VESSEL, AND THEN GO PERPETUATE OUR WORKS?!"
It's an outrage, is what it is.
An abomination!
But know this:
If you continue to refuse, to turn away, to insist upon your tired old story that it 'doesn't work that way', 'doesn't work that way for ME', 'is not that simple', or 'you tried it didn't work', and so on, then eventually –
You've shown yourself to be fully committed to who you are.
One who choose not to allow – 
Not to receive – 
Not to be a vessel – 
Not to be an inspiration and example for others, either!
Again I will say to you:
But that's just my thoughts on the matter, never mind THAT. Spirit, God, and perhaps even your own Higher Self, will eventually turn away.
Give up.
Stop asking.
Although not really, as it will NEVER stop wanting out … but will likely start to MANIFEST out in the form of sabotage and dis-ease, if you are truly intent on ignoring purpose.
We've seen this. A LOT.
In the meanwhile –
"It is the natural of Spirit to complete its work and an idea is not complete until it has made for itself a vehicle"
If YOU refuse to be the vehicle, for the fruition of what you were created for –
Then perhaps somebody else will step up and do that work in place of you.
Never in the same way you could have!
But make no mistake. –
BUT SPIRIT WILL FIND A WAY OUT ONE WAY OR THE OTHER, whether or not you allow it to be you.
And yes,
If you're wondering –
I'm speaking also of the fruition of the material, the physical, of TANGIBLE WEALTH, as well as all of the inner gifts, the transformational soul and cellular shifts, the BEING-ness.
All of it.
So today,
As you go about your day,
And you continue to hold all that you were ever made for and came for at bay,
Telling yourself you can't … you don't know how … you're not worthy … 'who, me?!' –
Perhaps you could just take a moment.
Just one teensy little moment.
A drop of time in the hourglass of life.
It would be nice, don't you think?
If even for a SECOND you stopped making it about you and got on with being what the world is missing, and allowing through EVERYTHING that comes with that?
Just an idea.
Don't forget –
Life is Now. Press Play.
Kat x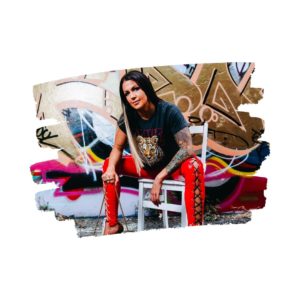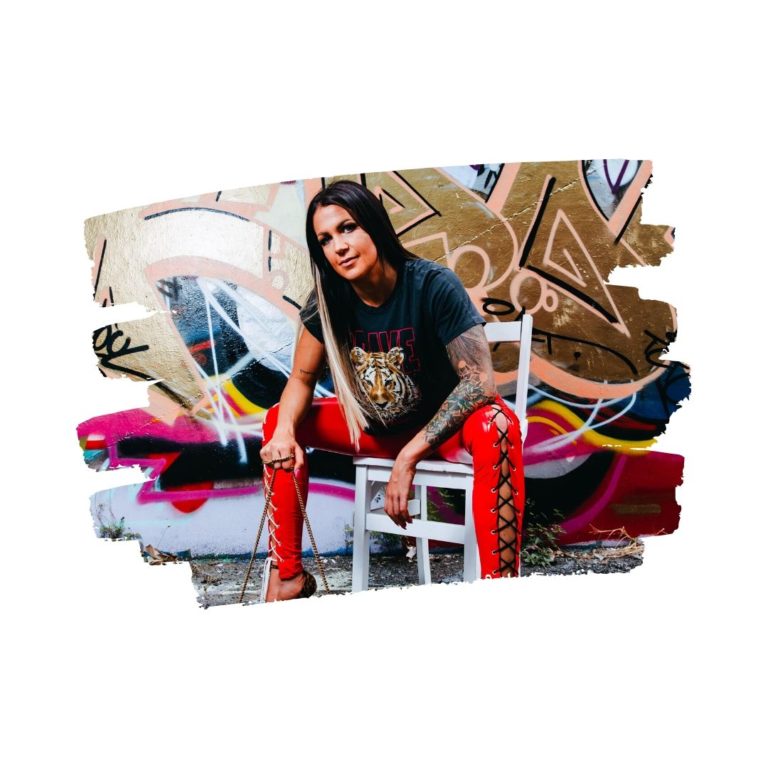 P.S.
I've been doing 100k months (and 4x+ that) since December 2014. I have mentored numerous badass peeps as they crossed that milestone. Now, for the first time ever, I'm taking you into the thought processes, patterns and also showing-up-edness of peeps who do THAT, while simultaneously teaching you how to access, activate and act from the deepest and truest blueprint of YOU.
My brand new digital course, The 100k Per Month Formula is HERE!
Are you sick of trying to teach and shift everyone else on how to expand their mindset and capacity to receive, and wondering where the person is who is going to hold THAT level of space for YOU?
Are you so.freaking.done with EVER having to tell yourself that the next level you're looking for requires you to do a, b or c that you don't wanna do, would rather claw your eyeballs out than do, thank you very much, and deep down don't believe you have to do?
DO YOU NEED SOME KAT IN YOUR LIFE TO KICK YOUR BUTT WITH ALIGNMENT AND LOVE AND MAYBE SOME BONUS BOOTY SLAPS TO WHERE IT'S MEANT TO BE?
The 100k Per Month Formula 

💃

💸

🔥
Registrations are off to a ROARING start already. And no small wonder, when you see all that we're doing.
10 modules + one extra (stealth!) one.
3 killer bonuses (including 2 entire new courses)
All new live course, starting June 8.
For the Entrepreneurs Who Were Always Gonna Run the Damn Thing.
You and me and a group of like-minded revolutionary leaders who specifically desire THAT money goal (and beyond) and know that they know that they know that it's where they should be.
Who are willing to do what it takes,
no matter what it takes,
until it takes,
AND THEN KEEP GOING.
To get there.
With integrity and soul and badass truth and BELLS on.
https://thekatrinaruthshow.com/100kpermonthformula
Check out the bonuses! 🔥
>>> Soulmate support $199 bonus.
A course I'm going to create alongside this one, and sell separately for a full $199, is on building a soulmate team. You will see me launch this at some point in the next month or so. You get this entire course FREE as a bonus with the 100k Per Month Formula!
>>> Mindset of a 100k Per Month and Beyond Entrepreneur –
I'm creating 30 days of journal prompts and mini asskickin' messages for you that go into the mindset of a 100k per month (and beyond) entrepreneur, in order to drop you deeper and deeper into being that person as we go. This is based on what I have observed in myself as well as the MANY badasses on and offline who I have coached who make this sort of money. This bonus could and likely will be sold separately for $199 as a home-study course!
>>> Q&A bonus!
My Q&As are famous for being one of the ways the GREATEST gold and magic comes out from me! You will have live access (and / or replay access) to two Q&A only sessions recorded JUST for 100k Per Month Formula students, and you'll be able to ask or submit your questions on these!
>>> Pay in full bonus!
Claim your place with the upfront payment choice (regular, VIP, or Super VIP) and receive an exclusive and UNAVAILABLE FOR SALE 'Fuck the How' Katrina Ruth graffiti T. Hot off the press, and just for you!
Everything you need to know and feel + your place here! https://thekatrinaruthshow.com/100kpermonthformula