"I laughed out loud when you said you need to have more discipline to do what you want. Haha! So funny! I love it"
Well as much as I do love to make my best friends laugh, and do so whether or not I try (if not through my wittiness, then the clumsy ass vibes will do it), in this case I was being deadly serious and reminding myself of something I've been bringing my soul back to for YEARS!
The ultimate discipline? Is flow.
I remember teaching DEEP dive on this at my private mastermind Sydney event last year for HOURS. I remember my passion, my fire, my soul yes CERTAINTY, my burning desire to get.them.to.GET it. But REALLY get it? I wanted to shake those badass ladies in the room!
Do you get it? Do you feel it? But REALLY?! DO YOU GET HOW THIS IS EVERYTHING, EVERYTHING, EVERYTHING, DO YOU?!
How without it you have nothing, nothing, NOTHING, DO YOU?
The ultimate discipline is flow.
So yeah,
As I was saying, and as I imagine I'll never STOP saying, 'cause apparently I myself need to keep hearing it again,
What I want, what I CONTINUALLY bring myself back to, what actually gets the EVERYTHING I desire and see inside of me and know is FOR me, is discipline, but from a place of doing what I want.
Noticing the habits and routines where I 'make' myself do them (often these are self-care ones, interestingly!), and calling myself out on them.
Canceling them with zero fucks given!
Oh, what's that Kat? You think you HAVE to go to hot yoga, that you NEED to get that massage, that you GOTTA journal 'or else'? Fuck you! You don't get to now. Not until you let go,
get back to 'it's whatever, whether or not I do it, and either way is cool',
and then from THAT place, you decide. What you WANT to do. What your soul is actually GUIDING you to. FROM expansion and trust and surrender! Not from trying to get TO it.
Same same with messaging.
Creating.
Selling.
All of it!
And yes.
Don't worry!
I ABSOLUTELY SEE AND ROLL MY EYES AT THE WOE IS ME THAT I HAVE TO DISCIPLINE MYSELF OUT OF TOO MANY MASSAGES AND WHATNOT.
But you get my point 😉
Or, if you don't, no problemo. MOSY ON YOUR WAY LITTLE SOLDIER.
Back on your horse.
Because those who know? They KNOW. And what they know is this –
The discipline to surrender to, and to give your life to and FOR, is being brave enough, strong enough, bold enough, daring enough, TRUE enough, and YOU enough, to submit first and foremost and ONLY to what's within.
To what you are shown. To what you are COMMANDED to do, from soul.
Soul of course,
planted in God 😉
Which brings us to the question of – HOW TF CAN YOU TRUST LIKE THAT?
"If I only did what I want I wouldn't get shit properly done! My whole life would fall apart, the wheels'd come spinning off and rolling all over town, and I'd discover that I'm naturally actually a truly lazy person who creates nothing, does nothing, IS nothing. Halp!"
Well,
WOULD YOU?
I mean,
Freaking REALLY?
I don't think so.
That's a bullshit story that YOU BOUGHT INTO. Who sold you that shit, anyway?! No need to answer, it doesn't matter.
But what does matter, is this –
Aren't you willing, at THIS point in your life, to TRUST?
Or, more brutally:
Can you really afford continuing not to?
In the end, it's VERY black and white and OH so simple:
You either did what you came here to do, being exactly who you always knew you must, or, well –
Not.
That's all.
Remember –
Life is Now. Press Play! 
Kat x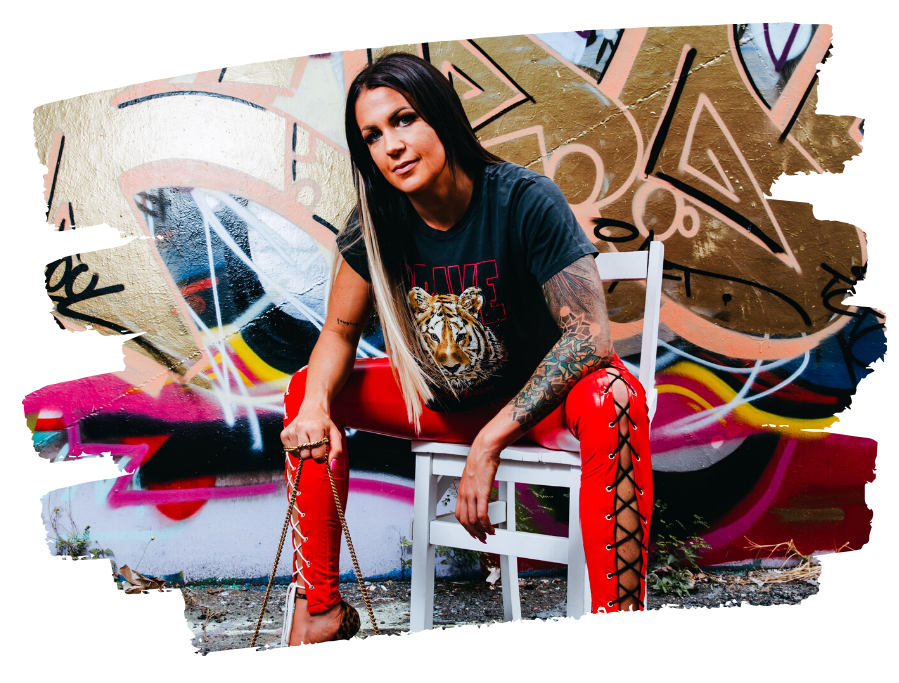 PS.
– dreamer. wanderer. soul led creator. One who was born for MORE.
I'm creating my new course, Big $ollar Energy, for the one who always knew she is here for millions,
to make it. To impact them. To create. And to LEAD.
Big $ollar Energy
The Money & Expansion Course for the Soul-Led Wanderer Who KNOWS It's Time to Go All in on HER,
and Let the Damn Receiving Take Care of Itself. The Way it Was Always Meant to Be.
Which means?
Identifying and releasing everything that gets to go, from the way you're thinking you need to do shit now, to the purposeless bits of the push or biz that it just don't need to be about, to the hidden junk in your psyche that gets to go.
>>> It's not about the do. The push. The win. When who you are when you only go within naturally PLACES you at the top,
but of the right fucking mountain.
The one that was always YOURS.
And then you finally WENT there.
Here's the thing, for us, about allowing an expanse of RECEIVING.
IT HAPPENS WHEN WE GO TO THE PLACE WHERE IT JUST IS.
And always was.
Class starts LIVE on Monday May 24, however early access + Big $ Energy vibes will open from Monday May 17 in our Telegram chat + join now bonuses are open already!
www.thekatrinaruthshow.com/bigdollarenergy
> it's time.