When things are not working, success has slowed so far down that you're not sure if the asshole ever really was there for you, you can't find a flicker of flow for ANY sort of ready money, and you're starting to wonder if you ever even knew who you were, the answer is NOT to try and think about what will work –
Make a list –
Check it twice –
Or start to get all up in your head even about what YOU want, making plans, and laying down ideas, and STRATEGIZING like a mofo when you damn well know your flow never came from any freakin' STRATEGY before.
When things are all slow and murky, you feel as though you're wading through a never-ending God-only-knows-how-deep sticky as fuck LAKE of quicksand, you can't get any further, you can't get OUT though, and who the fuck had the idea to even go near this hell-sent place –
The thing that's gonna save you is NOT that you should think your way out.
When things feel yuck
And even though you really do actually deep down love your life and who you are, a part of you right now hates the world AND your own face
And you're just over ALL of it –
I know you think that what you need to do is get organised.
Be a proper entrepreneur!
Be like the others! (who??! WHO?! ARE THEY EVEN REAL, LET ALONE DO YOU ACTUALLY WANNA BE LIKE THEM?)
Do it all neat and tidy like and RIGHT.
I know you go all sad-sack-y over to your task list and you try to get all the 'SHOULDS' out of your mind and down onto paper.
Making yourself promises such as "this time I'm really going to do it properly!"
"this time I'll go all in!"
"this time I really mean it!"
When you and I both know you are NEVER GOING TO BECOME SOMEBODY YOU NEVER WERE.
And we ALSO both know that it's hell NOT the answer anyhow.
So don't do it baby, don't go there. When you're in overwhelm and you're lost and it's stagnant and you just.need.a fucking.WIN, do NOT go back into Ms Thinky Thinkerson mode.
It's never worked for you before.
It is NOT going to now.
Instead, this is what you do –
When things feel yuck
When they're all murky as FUCK
When you've no clue
And there's SO much to do
When you hate the world and mainly the sight of your own self
And you're just kind of TIRED, really, can't it all just be sorted for once?
And you stop.
You just stop, that's all you need to do at first.
You stop.
FULL pause.
And you do WHATEVER YOU HAVE TO DO TO CONNECT BACK TO SOUL.
Do not pass Go.
Do not collect $200.
Do not do ANYTHING until you are connected back in.
Because here's the thing, about being tapped in, dialled in, motherfucking dropped in, whatever you want to call it –
In that place there is no overwhelm.
There is no fear.
There is no LIMIT of ANYTHING.
Scarcity can't exist.
Stunted or stilted or stagnant creativity is not a thing.
MAGIC, is abundant and fully free-flowing.
When you're IN, you are IN, and nothing OUT of that exists.
It's just you and God and soul baby. Full certainty. Full recognition of your own power and truth. And the absolutely unshakeable ability to just OWN all that you are.
Yeah –
In a 'practical' or so-called (really?!) 'real-world' sense, there will still be shit to do when you come back out of being dropped in.
But then again –
WHAT IF YOU JUST DIDN'T COME BACK OUT?

What if you just decided you don't FUCK with fear anymore, that overwhelm doesn't get to have a voice, and that when you're not feeling 'it', then you're not in a place of needing to take any sort of action or do any sort of thing, until you DO feel it again.
This is not escapism.
This is not avoidance.
This is not procrastination.
This is PLAIN AND SIMPLE DOING WHAT NEEDS TO BE DONE TO ACCESS THE PLACE FROM WHERE ALL ANSWERS FLOW.
And that's how it is, isn't it?
You either continue to eek out your days responsive to all the shoulds, striving eternally to get on top of things and get to where you can breathe,
or you just GO FREAKING NOW to where you can breathe.
Knowing and trusting that whatever actually HAS to get done, will occur with speed and also efficacy FROM THAT PLACE.
Knowing and reminding yourself that trying to DO, when not connected, is a fools game. You're wasting your time, dulling your power, handcuffing yourself in every possible way.
So if you need solutions
And if you need strategy
And if you need a PLAN, for the love of God, I NEED A PLAN I CAN COUNT ON
Then go to the place where these things are ACTUALLY found
Do WHATEVER you must to do get there
Casting all else aside, no matter how much it yips and yaps at you to attend to it
And wait
Hold
Hold
Hold
When you think you can't bear it for another second, HOLD SOME MORE
The answers are where they always were gorgeous.
Refuse to be available to NOT receive them.
And do the waiting and the spirit work accordingly.
Remember –
Life is Now. Press Play! 
Kat x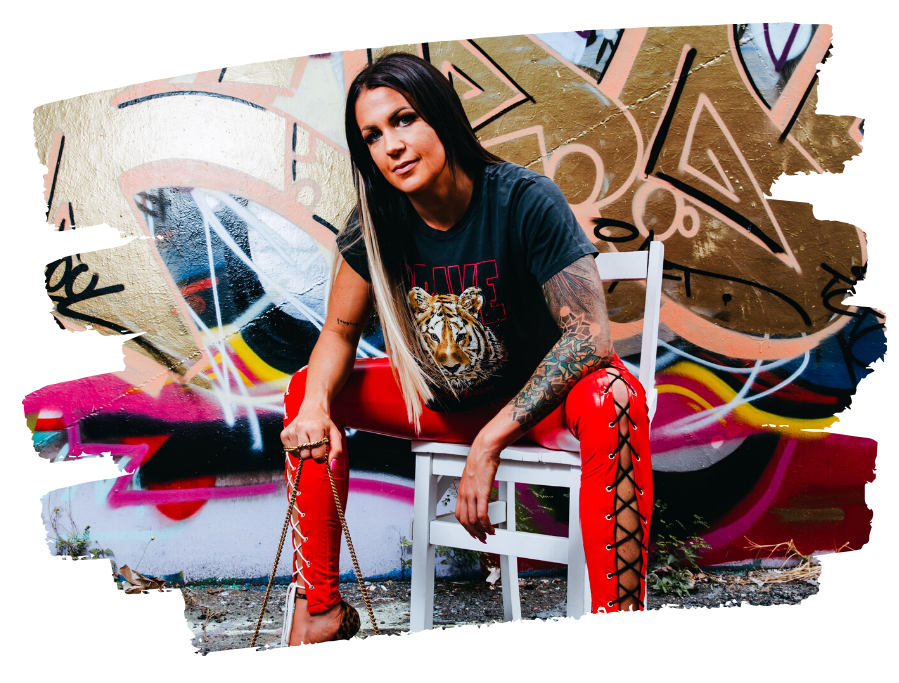 PS.
– dreamer. wanderer. soul led creator. One who was born for MORE.
I'm creating my new course, Big $ollar Energy, for the one who always knew she is here for millions,
to make it. To impact them. To create. And to LEAD.
Big $ollar Energy
The Money & Expansion Course for the Soul-Led Wanderer Who KNOWS It's Time to Go All in on HER,
and Let the Damn Receiving Take Care of Itself. The Way it Was Always Meant to Be.
Which means?
Identifying and releasing everything that gets to go, from the way you're thinking you need to do shit now, to the purposeless bits of the push or biz that it just don't need to be about, to the hidden junk in your psyche that gets to go.
>>> It's not about the do. The push. The win. When who you are when you only go within naturally PLACES you at the top,
but of the right fucking mountain.
The one that was always YOURS.
And then you finally WENT there.
Here's the thing, for us, about allowing an expanse of RECEIVING.
IT HAPPENS WHEN WE GO TO THE PLACE WHERE IT JUST IS.
And always was.
Class starts LIVE on Monday May 24, however early access + Big $ Energy vibes will open from Monday May 17 in our Telegram chat + join now bonuses are open already!
www.thekatrinaruthshow.com/bigdollarenergy
> it's time.