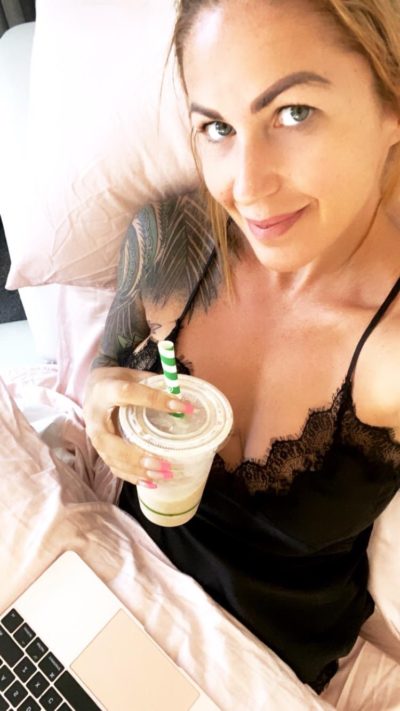 Purpose
WHAT INNER GUIDANCE AND FULLY BACKING YOURSELF LOOKS AND FEELS LIKE
Wanna know what trusting inner guidance, and fully backing yourself, looks and feels like??
It looks and feels like fully freaking backing yourself ANYWAY even when some part of you – sometimes a big part! – is screaming 'liar'! Or 'idiot'! Or 'fool!'. Or 'you really have NO clue, and everyone is going to see how ridiculous you are, and you're going to embarrass yourself, and on top of it you're wildly out of integrity and being a bad person!'
Or, you know – some sort of version of that.
Here's the thing –
No matter how far down the pathway of being soul certain and being fully you you go, you are HUMAN, and will naturally at times doubt or second guess yourself.
But,
No matter how far down the pathway of being soul certain and being fully you you HAVE so far gone (i.e., even if it's quite early on, and so far most of what you've created has come from a place of doing what you THINK you need to do), you already have everything you need inside of you to act from trust and faith.
The question is –
What are you choosing?
And an actual 'practical' question, or action step you can take (not that the above is not practical!), is something like this. (One of my favourite questions of my own to pose to clients, when they feel stuck, unsure, and so on) –
"Even though I don't know which move to make, I'm not sure of myself, and I don't feel connected to soul guidance or certainty, if I DID know, the answer would be – "
A shorter version:
"Even though I don't know, if I DID know, the answer would be – "
What you have to understand, and then also take action around, is the fact that trusting in inner guidance is a HABIT.
– It's not a feeling
– It's not an emotion
– It's not something that God Himself comes down from heaven about, and gives you piece by piece instructions around on a little scroll
It is something you DECIDE –
even when your conscious or thinking mind feels uncertain –
and then you PRACTICE.
Did you know? You can practice having soul certainty! In fact, you can build soul certainty like a muscle!
– Just like you can build your ideas muscle
– Your creativity muscle
– Even your damn flow muscle!
It is a myth and a GROSS (as in vast, but yep, also DISGUSTING) misconception to buy into, that you 'don't know'.
It's a lie of the devil, in fact!
And no, that's not a dramatic statement. Not at all.
Think about it –
Every day that passes in which you do NOT take action because you don't feel sure … know how … or are not certain what soul would 'really have you do', is another day that destiny passes you by.
Eventually –
This is what your life has become about it.
Eventually –
It's too late.
And, think on this:
GOD, soul, higher self, anything within and through and from you which is expansive, and TRUE –
Does not work hand in hand with an air of uncertainty.
That's just not how it is.
On the other hand –
The devil, uncertainty, lack of clarity, 'I don't know how', and
'I'm not good enough', ABSOLUTELY go hand in hand.
Feeling like you don't know,
and then creating your life based on that feeling, that supposedly valid reason to not take action,
IS EXACTLY WHAT THE DEVIL WOULD HAVE YOU DO.

Exactly what fear would have you do.
But,
you're bigger than that, aren't you? AND YOU KNOW YOU CAN DECIDE TO BE.
So while it's true, and valid, that being able to trust in what's in you does require you to ground yourself in what is good and true, and to have some sort of daily practice around that (connection to God, prayer, journaling, inner work, for example),
thus allowing you to trust that your feet are on the ground and you can, well, trust yourself,
it's ALSO true that all you can do is all you can do right now,
with what you have available to you right now,
and who you are in this moment.
But it sure as shit won't happen if you're not willing to ACT on this moment, will it now?
In the end, it's very simple. You will either build that inner faith and strength and soul connectedness because you DECIDE to, and you know that decision requires action, and through the daily action starting today, trust and ever deeper certainty will build,
or you will live out your days saying 'I could have, but I was never sure, and so now I'm dead'.
There is no in between.
Action step:
Choose an area of your business or life where you've been allowing yourself to believe a story that you don't know how to take action, or move forward 'from soul'.
1) DECIDE that you already have everything you need inside of you, that you are absolutely 100% able to access that true inner navigation system, or compass, and that you are going to MAKE YOUR MOVE TODAY.
2) Write in your journal: "even though I don't know ___ (insert thing that you think you're not sure how to deal with, move forward on, or do), if I DID know, the answer would be ____ " (write down the FIRST answer that comes to mind, your FIRST intuition is always right)
3) Decide to trust what came through. Decide!
4) Act on it! What action would that be?! DO IT NOW. Or – admit that this is just gonna be an ongoing pattern for you, to get that inner guidance and then demonstrate once more that you choose NOT to strengthen that voice coming through you, by repeatedly not acting on the nudge once you get it 😉
What you have to understand, and then also take action around, is the fact that trusting in inner guidance is a HABIT.
"Kat, but how do I know?"
"How do I know if it's actually my soul speaking?"
"How do I know what my intuition even IS?"
"How do I KNOW?!"
It's probably one of the questions I am asked most commonly.
It's DEFINITELY one of the reasons I hear most often around why people haven't been able to take action.
"How can I take action to create the business and life of my dreams when I'm not even sure what my true message IS, or what 'following soul guidance' would look or feel like?!"
And?
It's absolutely one of the MOST bullshit so-called beliefs out there, which is a killer of dreams and maybe souls too.
Am I saying you're full of shit if you don't know what inner guidance, and fully backing yourself, would look and feel like??
Yes.
Basically!
But at the same time –
I get it.
I get what it feels like to feel so stuck, unsure, confused, and a little down about just not really knowing for CERTAIN what your next (or any!) move should be.
I get what it's like to feel heavy with all of the things you COULD do,
and feel as though you don't know what you WOULD do, if you just trusted,
if you were completely connected,
if you knew what that 'next level' soul certain you would do.
But at the same time, here is what I've learned:
The only option, the ONLY option, is to decide that you already have everything you need inside of you. As part of that, to decide that you DO in fact know. As part of THAT, to decide that even though you may not feel sure –
in fact you may be convinced you're going to make the wrong move, and fuck shit up all together (not in the good way!) –
that you are choosing to take action, and fully back yourself, regardless.
Don't forget –
Life is Now. Press Play.
Kat x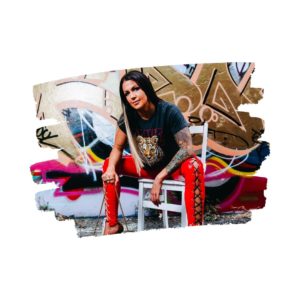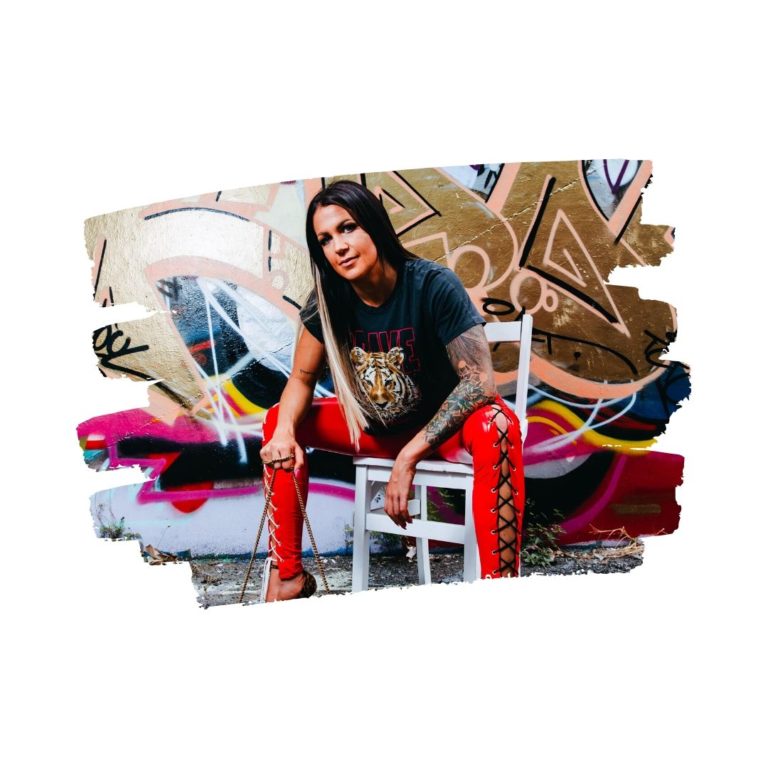 P.S.
I decided, once upon a time, to make $100,000 in a month! I kept on deciding! It took a little time … (far less than I thought, actually, in the end) … but it happened.
Since then I have decided my way up to over 4x that per month.
I have produced this level of income at The Katrina Ruth Show for nearly 5 years now. (6-figure months and eventually, starting 9 months after the first 6-figure month, multiple 6-figure months. Consistently!).
I have also mentored countless badasses in the online (and offline!) space who have, during the time mentoring with me, and / or afterwards, achieved this 'milestone' income goal as well.
I am known in the entrepreneur world for flicking the damn switch for the called ones.
One of said called ones asked me a week or two which of my existing courses would be most helpful for understanding the mindset of myself and my clients who have hit and surpassed the 100k per month goal! Understanding the mindset as well as the strategy, or whatever else was part of it.
I said I'll have a little think about that … and then instantly I thought – "huh! Why do I not have a course on that! That would be a GREAT course!"
Guess what?? I NOW HAVE A COURSE ON THAT! Well .. it opens officially tomorrow! But there's a sneak attack secret-y sort of thing happening already.
>>> The 100k Per Month Formula just opened for registration! <<<
For the Entrepreneurs Who Were ALWAYS Gonna Run the Damn Thing!
10 modules (all new live content)
11th bonus one (duh)
3 insane extra bonuses (one is an entire brand new course on finding and building your Soulmate Team .. I'll be launching this after THIS, at $199, but you get it free in the 100k Per Month Formula!). Another is an entire 30-day mindset course on 100k+ mindset, with daily journal prompts. Yes, this is a BONUS, in addition to the 10 modules + 1 + (did I mention!) Q&A hotseats and more with me.
I am so excited for all of this!
People have been signing up already. I may have done a secret sneaky stealth launch to a few peeps, and they hopped RIGHT on, especially when they saw how freakin' wow the vibe was not to mention OH – the VIP / Super VIP options. You gotta keep your eyes peeled!
Full Sales Page + Success Stories + ALL the Vibe of the 100k Per Month Formula coming in the official launch May 28! Join Now in the Secret Drop and Receive the 'Stealth' Bonus … this extra bonus goes away once the launch officially goes live tomorrow!
Shhhh deets below:
Time to decide freakin' bigger baby.
It's go time.
LET'S GO.
Amen!