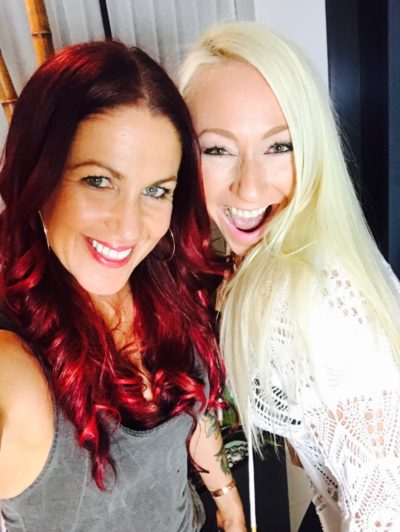 Purpose
WHAT YOU LONG FOR IS PLENTIFUL, IT'S EVERYWHERE! {A Small Guide to Getting What You Want When You're Not Getting What You Want}
If it feels as though your goals and dreams are taking too long to materialise, there's a good chance that what's blocking it is you're continuing to run an old operating system which says something like 'I can't have what I want yet and/or am maybe not good enough or lucky to EVER!'
You're continuing to re-create the SAME reality you already have because it's all you know how to run basically. You're coded for Groundhog Day, which is really quite boring of you if you think about it! And definitely not necessary.
Before we continue, I should just mention that the other reason you're maybe not getting what you want yet is that it's just not your time for that yet, there are other things to learn or grow through and that in the end you will see it of COURSE unfolded perfectly! So remember – patience is always a required patience, for those of us who desire to live a life by design, and one less ordinary. In fact, it could simply be through your lack of patience that you're NOT yet getting what you want; maybe the lesson you need to learn is to let go and be present with what is, knowing everything is done as it w as always meant to be? Hmmm? Hmmm!
But, let's imagine that what you're longing for right now is ABSOLUTELY ready and waiting for you NOW, that now IS the time and that the only reason you're not yet getting or creating or allowing it is because of some kind of pesky old-paradigm code you're running, and which we can now clean out.
Here is how to do that –
1) Surrender, let go.

Your force energy, your 'I have to', your 'if I don't have or get or become this thing it STOPS me from being able to fully live my life / be present / be happy / be safe or free, etc', all of that is CONTRACTION energy. Contraction energy? NOT a receiving energy baby. Contraction pushes receiving, allowance, abundance away. The more you hold on and allow yourself to believe you are in anyway INCOMPLETE without a thing the more said thing runs from you.
Neediness is attractive to NOBODY, and in a very simplistic way – it is an energy and a frequency which BLOCKS the thing you want from being able to materialise in your physical reality.
So, DECIDE to surrender.
Exhale.
And let go of the idea that you gotta have ANY of it.
2) Remind yourself you always have choice and that YOU ARE RESPONSIBLE FOR ALL OF IT.

And that whatever you're experiencing right now is what YOU are creating. YOU are choosing it. It's YOUR story, your pattern, your choice.
If you can't or won't take responsibility right now for the world you are OBSERVING (and it's all an observation … REALITY is an observation …), then get outta here right away, I have nothing to help you with; you're operating in a different framework than what I live and dance and play in or can teach you about.
3) A new reality is always available – what would that look like?

Remind yourself now that a new reality is ALWAYS available. You have infinite choice.
And then ask –
If I was in that already, what would I be believing, thinking, feeling, knowing?
What operating system would I be running?
How would I be showing up?
What would my 'codes' be; what are the SOUL codes I need to now choose to unlock rather than this boring fear-pattern I've been choosing into?
Here is how I would do that, in my journaling; something like this:
– I know 'x' is available to show up for me
– I choose that 'x' now shows up for me!
– I allow 'x' to show up for me
– 'x' does show up for me
– I EXPECT 'x' to show up for me
– Of COURSE 'x' shows up for me; it's normal and just how it is!
Notice I am bit by bit elevating my thinking here, guiding myself BACK to the remembrance that of course it was always done. This is EXACTLY how I allowed myself to go from broke to rich.
5) ABUNDANCE MENTALITY

Yes, worth all-capping about! Reminder:
This ONE (offer – client – person – launch – week – etc) NEVER MATTERED, and you got damn ATTACHED, didn't you? Attachment (like contraction) is NOT a surrender energy, NOT a trust energy, NOT a receiving or allowing energy!
Yes, it's hard not to get attached! And? Stop being such a baby about it, PRACTICE it rather than bitching about it.
CHOOSE to let go.
Remember that WHAT YOU WANT IS ALWAYS PLENTIFUL, THAT'S JUST HOW IT IS.
God doesn't give you a dream that is not yours to dream and if you see or desire a thing, it is shown to you, it is AVAILABLE to you (now!), and it is YOURS, abundantly and fully.
So LET GO.
What is there to worry about, this is not a thing of having to 'catch' or 'grasp' or 'get hold of' your one shot! Stop acting like that, it's VERY energetically off-putting.
Let go.
Surrender.
SMILE.
What you long for is plentiful, it's EVERYWHERE.
Act like you know that!
6) Now to get back to the business of being fully you

Trust it is done
Know it is done
CLAIM it as done
ok
ok
ok
AND SO IT IS.
At this point you should feel the TRUTH of having let go. Ahhhhhhh – feels so good! You can lean back, blissful and relaxed in your chair and in your BEING, a smile on your face as you realise that everything you wanted was ALREADY THERE WITHIN YOU!
And that now you've cleared fear, and attachment, and neediness, and NON-receiving, you are in the FREQUENCY OF IT ALREADY BEING DONE.
Which, I shouldn't have to tell you, is a great way to find yourself in the REALITY of it being done!!
>>> Your inner state always creates your outer / worldly experience, and only can. <<<
What else?
That's it, nothing else to do! Just go back to the business of being the free you, the infinite you, the you who KNOWS he was born for a purpose, and that what is shown to him is DONE.
Go back to being the soul you, the you who you always were, the you who TRUSTS that everything she sees and desires will come to her, according to God's will, when she just trusts and then DOES HER DAMN JOB.
(The job of being who she was always meant to be, and of ALLOWING good things to work through and from her)
So, how long will it take?
Well, that's the easiest bit of all.
It doesn't matter, 'cause you let go and surrendered, remember, and you came back to a place within you where you never needed any of it because you realised you already have and are EVERYTHING you need, and that you are divinely taken care of.
So from that place, all you need to do is practice all of the above every day
Until you die
And that's it!
If that sounds too extreme then what on earth do you imagine life is about anyway? Really, the above WILL help you to get the physical things you want, and most likely FAST, too, because energy never lies and CAN only draw its like to itself. But even were that not true … you wanna give your life for fear, and contraction, and neediness?
Or you wanna give it for remembering who the fuck you always were?
Okay then.
Don't forget –
Life is Now. Press Play.
Kat x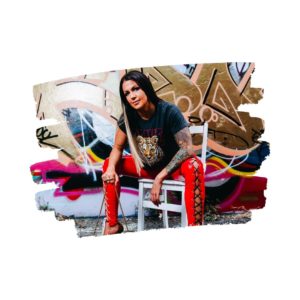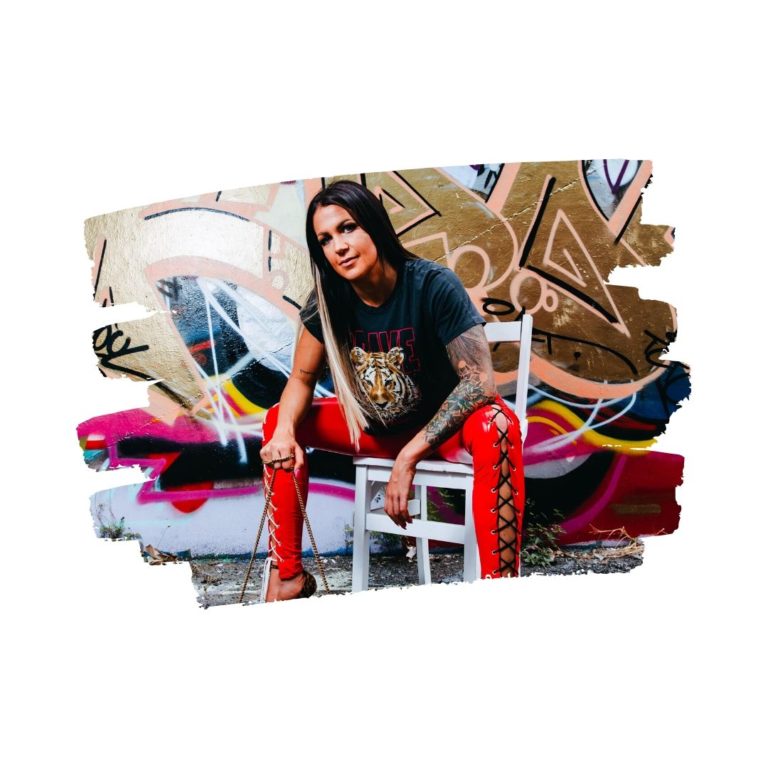 P.S.
Doors for The 100k Per Month Formula have re-opened for a very LIMITED time!
Don't miss out on the opportunity to be part of the The 100k Per Month Formula, jump in now and join while the course is running LIVE!
The 100K Per Month Formula is so much more than just what I know I'm here to teach, create, and share with you on the topic of achieving and surpassing consistent 100K months, all from soul of course, doing what you love, and just by being you.
I look around the dozens and dozens of revolutionary badasses who have said yes to soul in joining me and in just a matter of weeks, the shifts being made, the next level selves being stepped into, the MONEY claimed and created, is, well –
MIND-BLOWING to say the least.
I'm going to help you to easily identify the VERY few practical thingies you need to do to drop into a deeper level of creative flow and magic, and GET THE THINGS OUT INTO THE WORLD IN A WAY THAT GETS YOU PAID.
The 100k Per Month Formula is about the expansive energy of calling in, allowing, receiving and CHOOSING to be available now for whatever it is you know is available for YOU.
It might be the goal of 100K per month, it might be a completely different figure, whatever it is for YOU is what we'll be working on during our time together.
And, and a heads up – we're also gonna talk about the you still hide the TRUE wild power of your all that you ALL that you are.
Hmmm. So much more I am GOING to be saying to you about that!
So, yes.
The 100k Per Month Formula
10 modules + one extra (stealth!) one.
3 killer bonuses (including 2 entire new courses)
All new live course
YOU ALREADY KNOW IF YOU NEED TO BE HERE.
Join now and get immediate access to the 5 modules which have already dropped. Doors are open for three days only: https://thekatrinaruthshow.com/100kpermonthformula
You'll also receive access to ALL 100k Formula bonuses … plus join me live for the 2 Q&A hotseats!
In the end –
I got tired of trying to please everyone.
And I decided to just do me.
Publish my long posts.
Rant anytime I like.
Go off on ALL the tangents.
Let the ART control ME, not the other way around.
And when I did?
I made my millions.
Now go get yours.
Don't miss out on the opportunity to be part of the The 100k Per Month Formula, jump in now and join while the course is running LIVE!
This is far and away one of if not THE most rapidly transformative courses I have ever created!
3 days only!
Get your place today: https://thekatrinaruthshow.com/100kpermonthformula